Posted by DecoArt on Jan 27th 2021
There's always that weird lull of time between Christmas and Spring where most people don't quite know what to do with their home decor. I realized a few years ago that it's okay to keep winter stuff up after Christmas. A lot of Christmas decor works as winter decor too! Just like decorating for Fall and Spring, you see what is outside and you mimic it inside. Frosted greens, winter whites, and yes...even snowflakes!
Today, I'll be sharing how to upgrade your basic white snowflake to something a little more modern for those who aren't so sure about keeping winter decor around past Christmas. I tossed out the whites and reds, and brought in beautiful soft blacks and tan.
Items Needed:
Clothespins, You'll Need 8 Per Snowflake
Hot Glue
Jute
Instructions:
Take the clothespins and carefully separate them away from the metal hinge.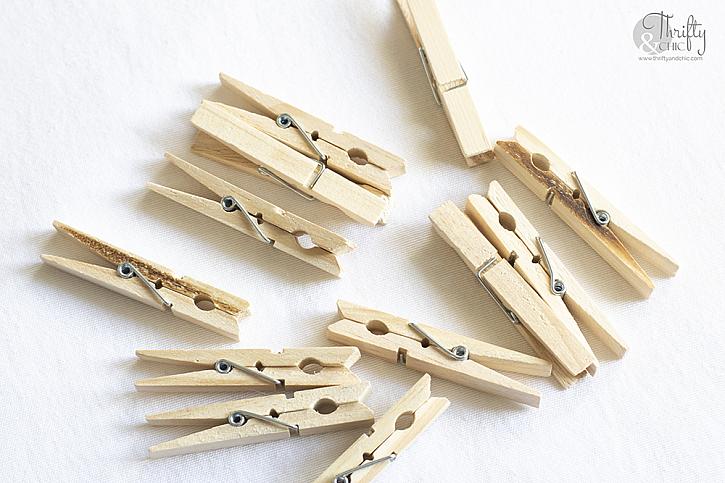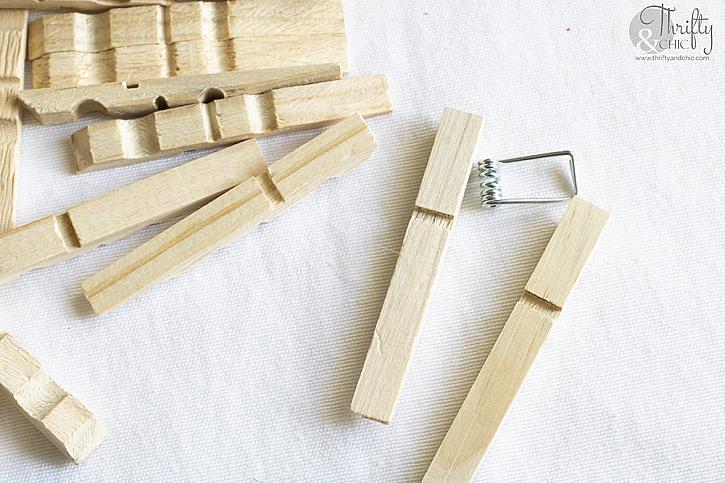 Using hot glue, secure the two wood pieces together along their flat sides.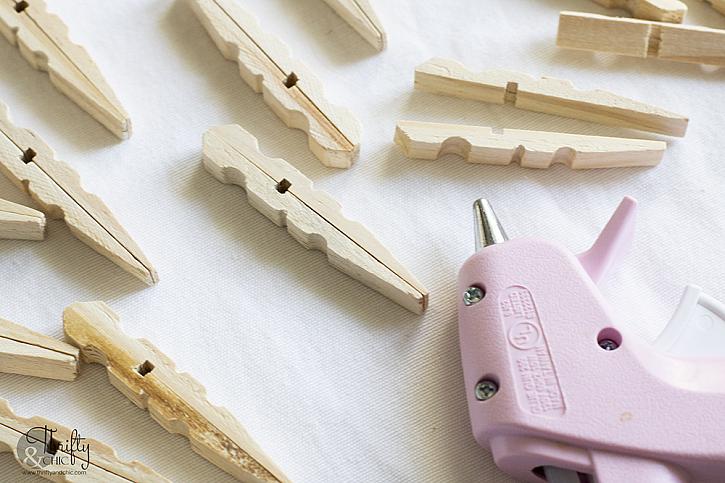 Place four of the glue pieces together to resemble a plus sign. Pull one out carefully, place a dab of hot glue on the bottom sides and put back into place. Press together to secure well. Now pull out the opposite piece and do the same thing. This was the easiest way I found to do it, but if you find a better way, go for it!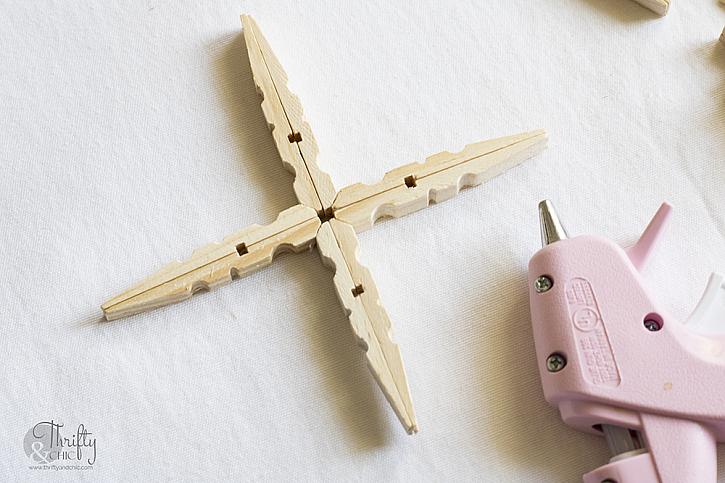 Now add the other four pieces to each 90 degree corner. Glue the bottoms of these into place.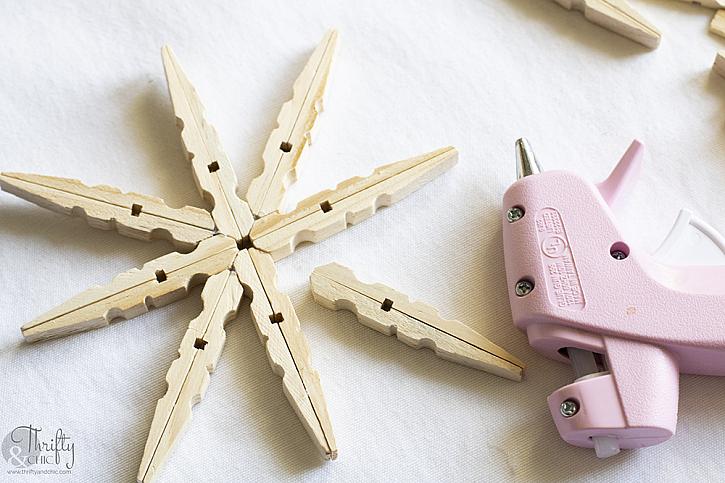 This would be a good point to sand your snowflakes if they look a little rough. Just make sure to do it gently.
Here are my finished snowflakes. The bigger ones are done with normal size clothespins, and the smaller one with the mini ones.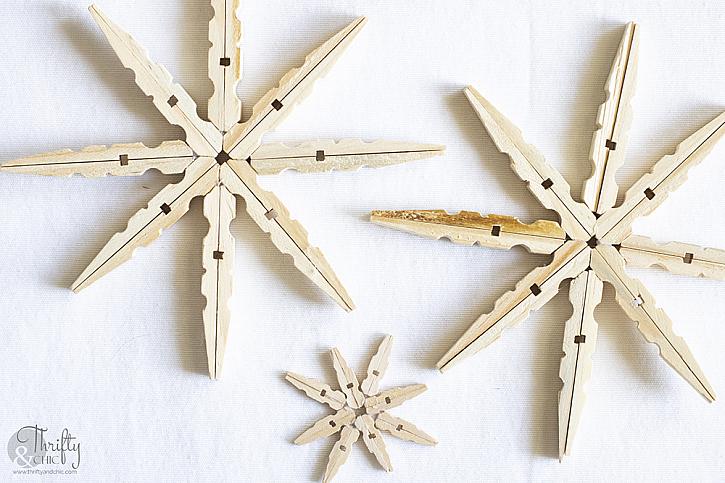 Using DecoArt Silk in Brown, carefully paint the snowflake. This stuff is amazing and only takes one coat! Make sure to get into the grooves, tips, and the holes. Be careful to not add too many brush marks to ensure it's pretty soft shimmer the end.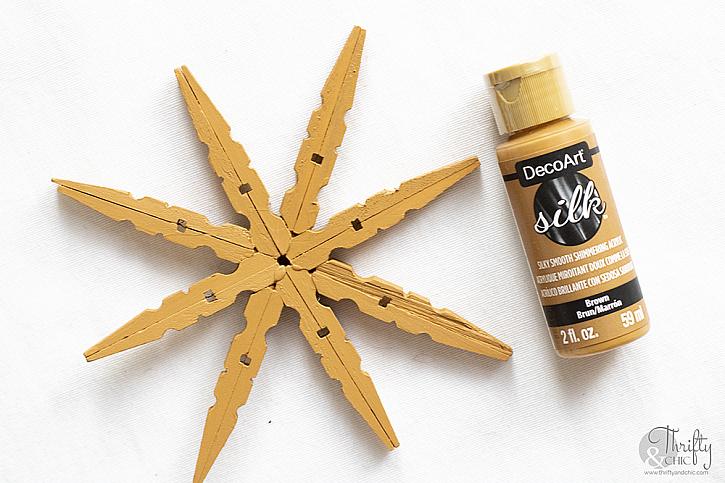 I painted my other snowflakes with DecoArt Silk in Soft Black. I was pleasantly surprised with both of these colors! They are so pretty and have the perfect amount of shimmer...just like a piece of silk.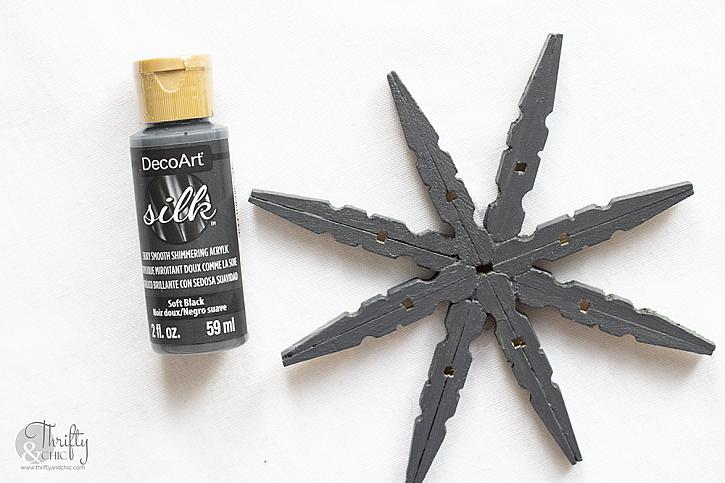 To up the soft shimmer game, buff with a cloth once they are all dry.
I love the look of these two colors together.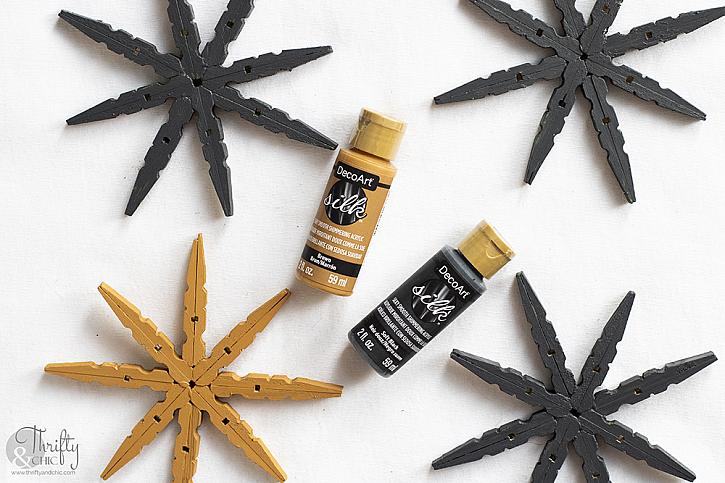 To add a little extra character to the snowflakes, I added some jute to the middle. I glued one end to the back and took it back and forth and around each section. I also hot glued a long piece of jute onto the back to create the hanger.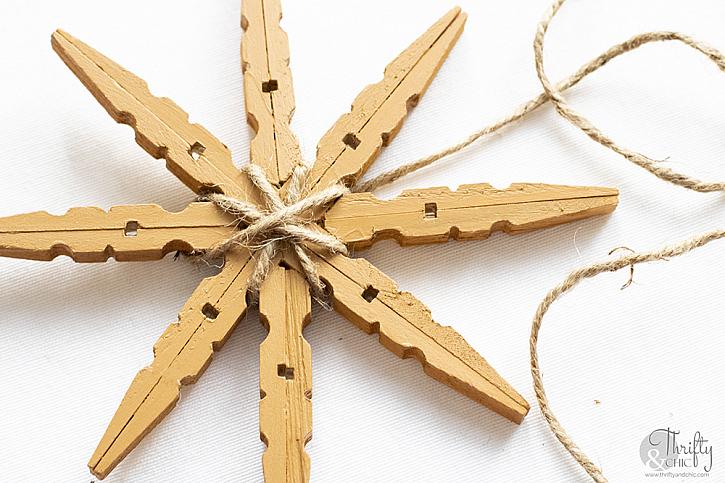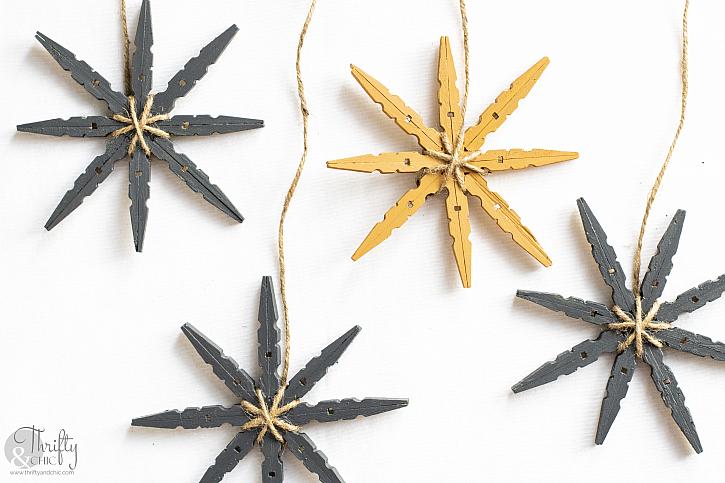 I used these colors intentionally to match my decor, but you can use whatever colors you like! Silk has so many more soft shimmery colors to pick from!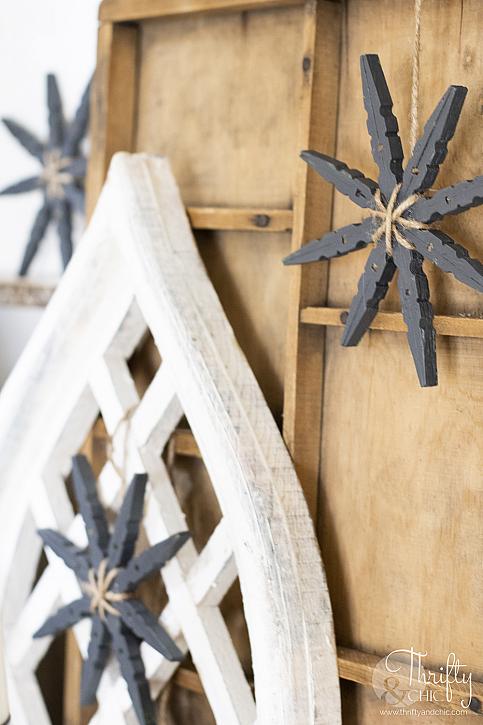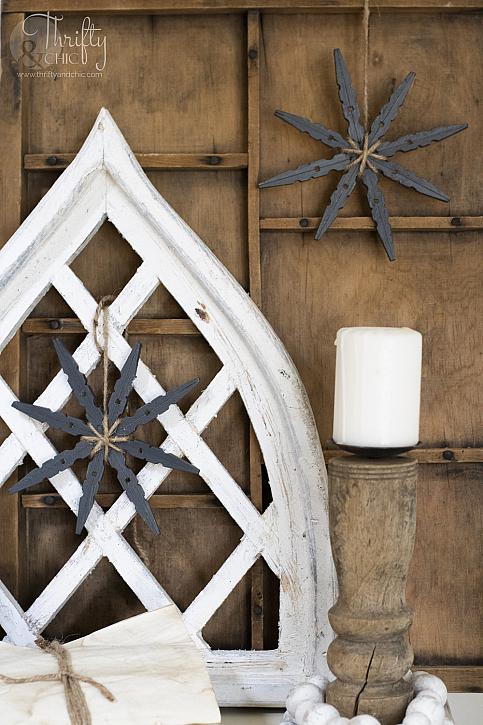 This super easy winter craft is such an easy and fun way to add a little extra to your decor! It gives off the perfect amount of shimmer in the light.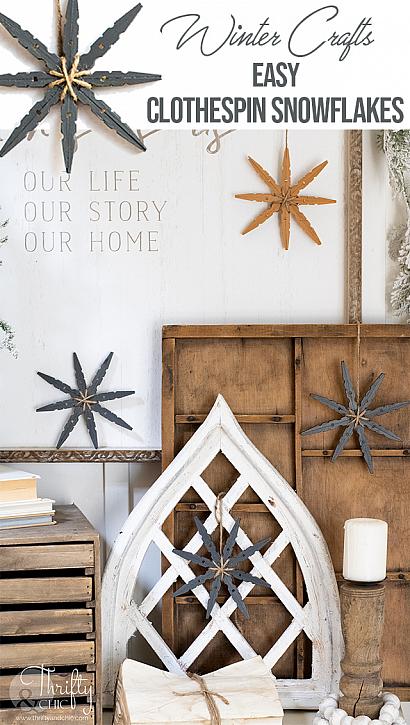 DecoArt Silk is like no other paint on the market today, DecoArt Silk gives projects the elegant glamor and luminous sheen of sumptuous silk with an irresistible soft touch and rich shimmering luster, this smooth acrylic lends instant sophistication to any project. You can find DecoArt Silk silky smooth shimmering acrylics at select Joanns!
You can find more tips on winter decorating and other crafts and projects on my blog: www.thriftyandchic.com!