Posted by DecoArt on Jan 2nd 2019
Decorating after Christmas can be a little bit challenging. Your home can feel a little bit empty once all of the Christmas decorations are put away. Here is one way that you can decorate during for the winter months and add some warm winter wishes to your home with this DIY Winter Wreath Sign.
Items Needed:
Scrap Wood Board (mine Is 8x8x1)
Rag For Staining
Paint Brushes
Instructions: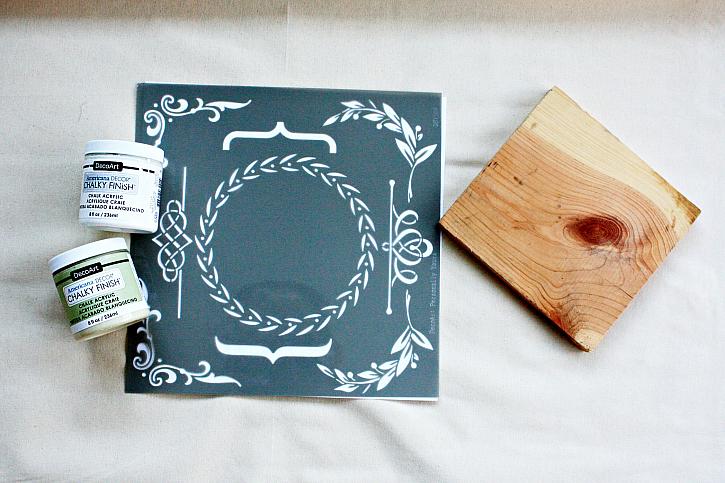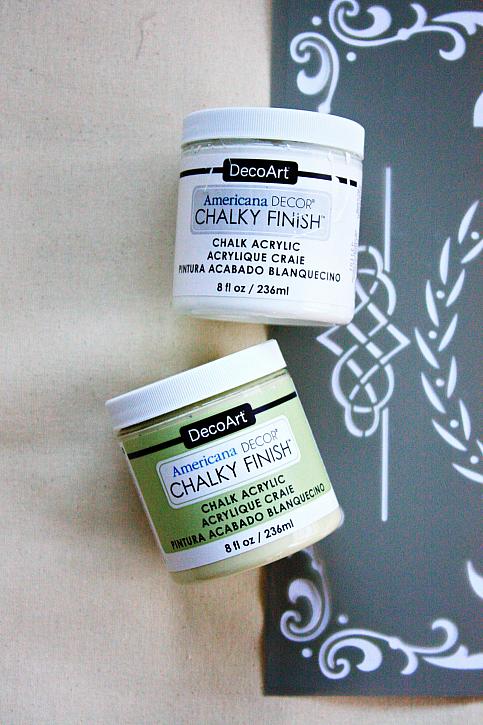 Start by drawing a large circle in the center of your board. This is going to be the guide when painting the wreath. I used a bowl to help me draw a circle. I used a pencil to keep the line nice and light. You could always go the old school way and break out a drawing compass if you have one!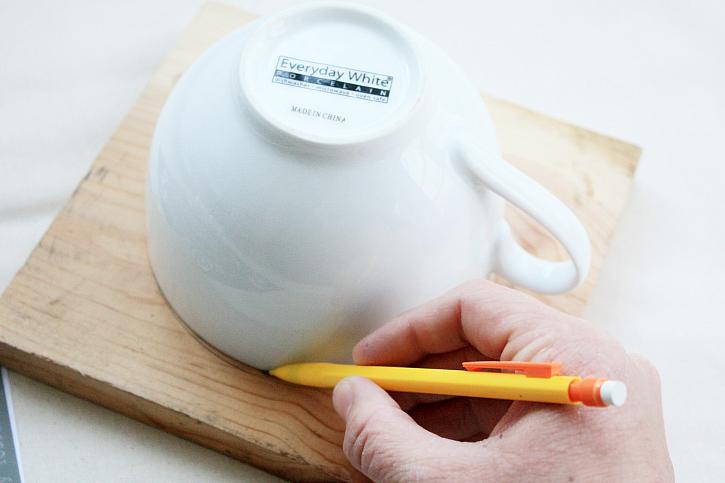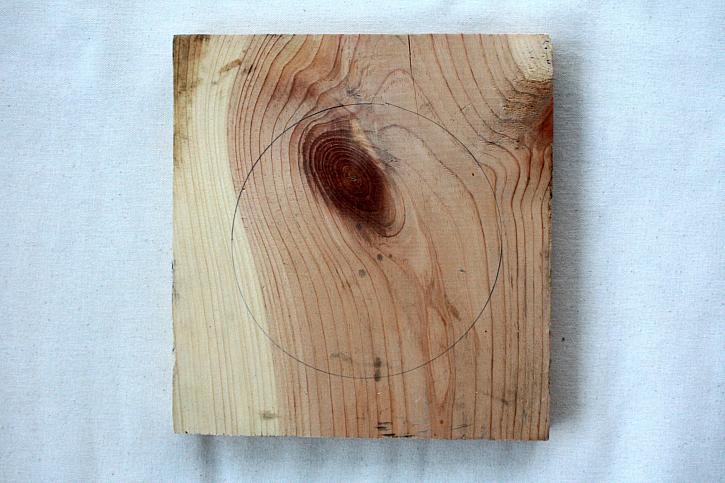 The next step is to stain your wood sign. I like the warmth that a dark stain brings to a room so I stained my wooden sign with a walnut stain. You could also paint the background a solid color if that is more your style. A black background would really make the wreath pop!

Once the stain is dry take the stencil and line the curve of the leaves up with the curve of the circle. I used some washi tape to hold my stencil in place because you can easily pull it up and readjust it several times.
Once your stencil is in place, paint in the leaves using the Americana Decor Chalky Finish paint in Revive. This color is such a nice soft green color. It is the perfect shade of wintergreen to add just a touch of color to your winter decor. For the winter berries, I used the Americana Decor Chalky Finish paint in Everlasting. Repeat this process around the entire circle.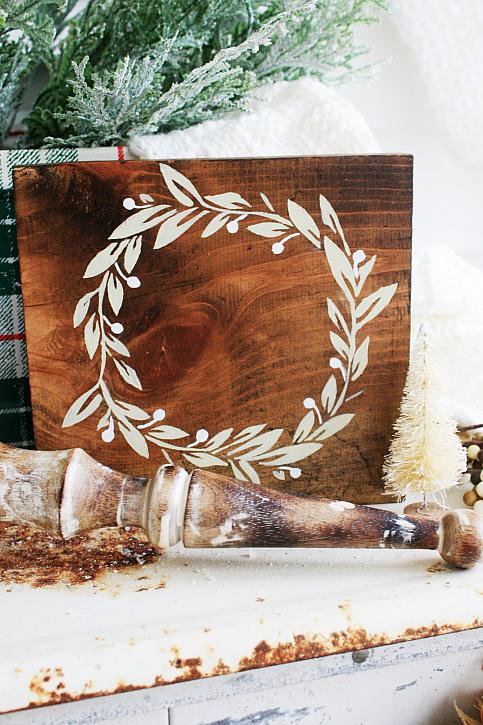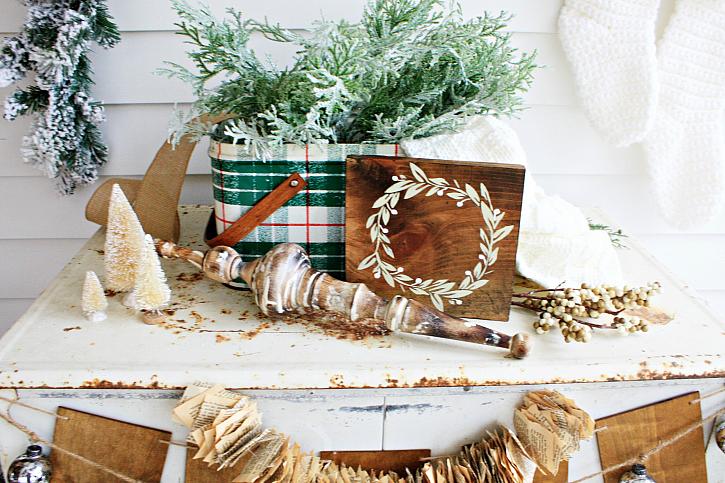 There are some spots on the wreath that I used different parts of the leaf stencil to get the wreath to flow. Some areas I started in the middle of the stencil and some corners I added a single leaf to fill in the space. Once you start painting your wreath you will see where you will need to add those extra little things to make your wreath look full.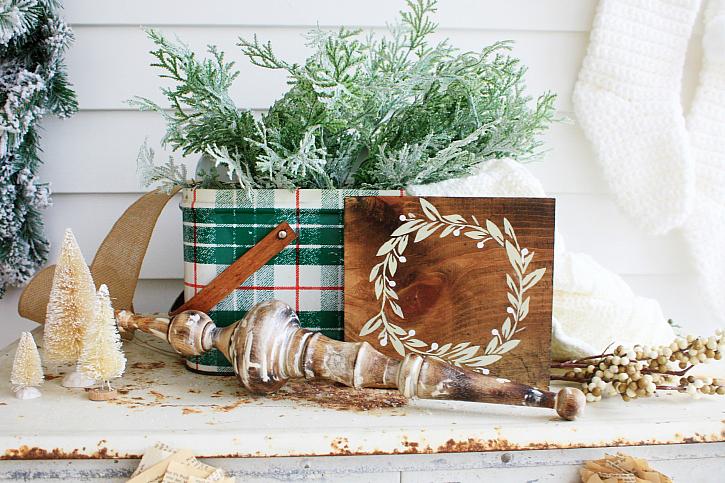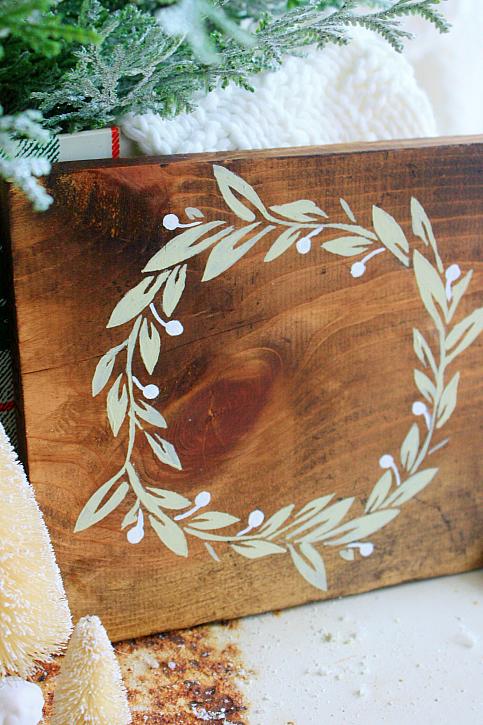 Now you have a cute DIY Winter Wreath Sign to decorate your home with during the winter months!

You can see more decorating inspiration at my blog One Thousand Oaks.