Posted by DecoArt on Sep 20th 2018
I've been enjoying getting the house ready for Fall this year. But I also love to get my Halloween decor done early too. So my first Halloween project for the year was this painted spider and skull I got from the Dollar Tree. I used DecoArt's Americana Neon Lights. These colors are perfect when you don't want to do the traditional Halloween colors for the house.
I think it makes it a little special because they don't have these colors for Halloween at the stores right now. You can really personalize it for your style. Maybe next year you'll start seeing more pastel Halloween colors popping up at the stores.
Let's get started!
Items Needed:
Plastic Spider
Plastic Skull
Paint Brushes
Instructions: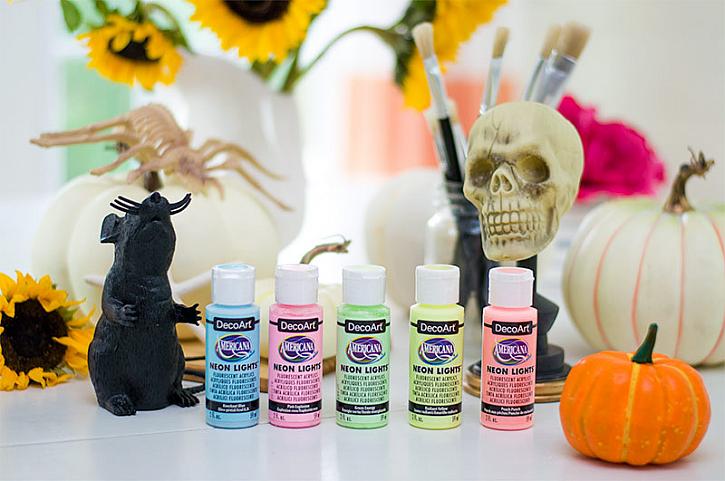 Here are some great examples of things you can paint using the Neon Lights paint. I got all my items from the Dollar Tree. What a great selection right now!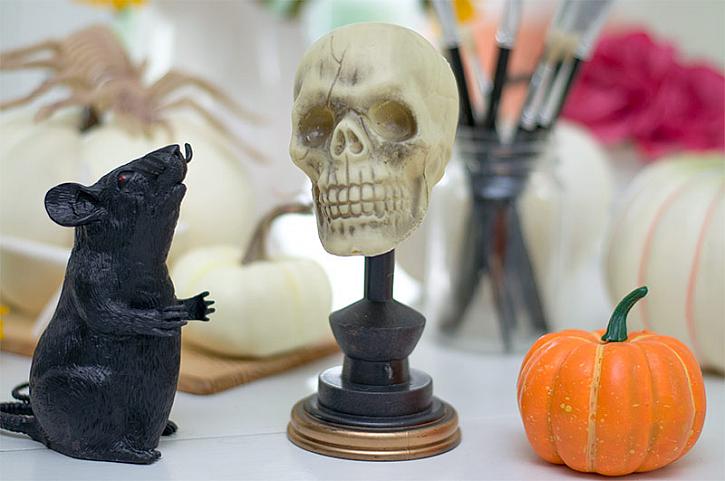 First, we are going to add the Paint Adhesion Medium to our paints in a 1:1 ratio.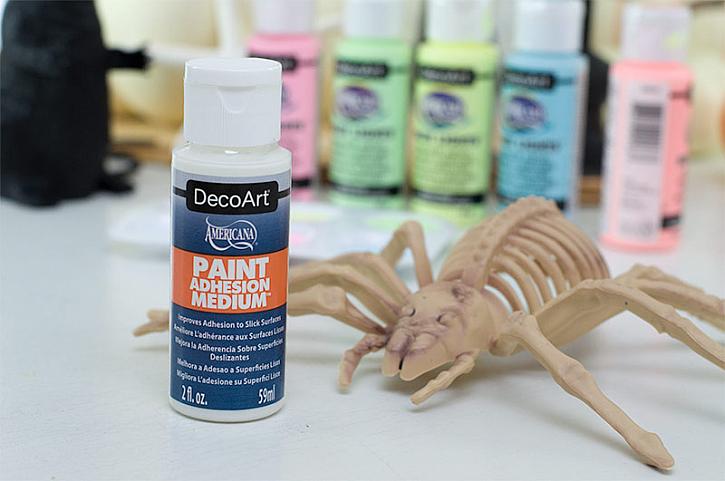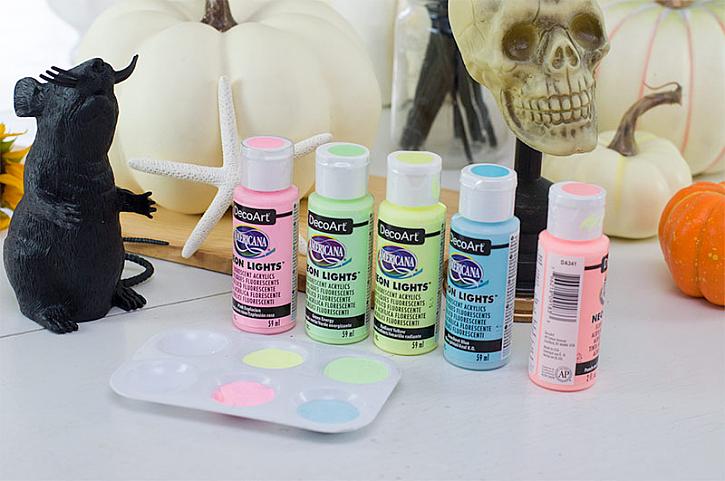 For the spider, I lightly went over it with all the colors. Just dry brushing it on. I wanted to do something a little different with the spider.
The skull I painted the top Peach Punch, bottom Snow, and eyes Green Energy. I can see several of these painted and added to a mantel.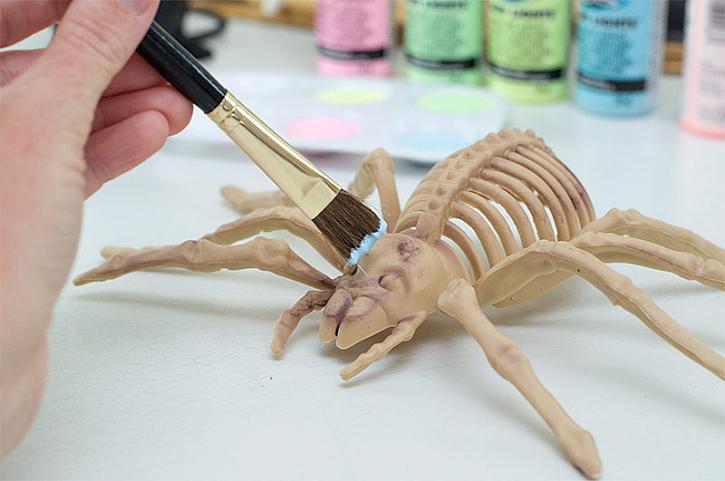 Once the paint is dry you're ready to decorate!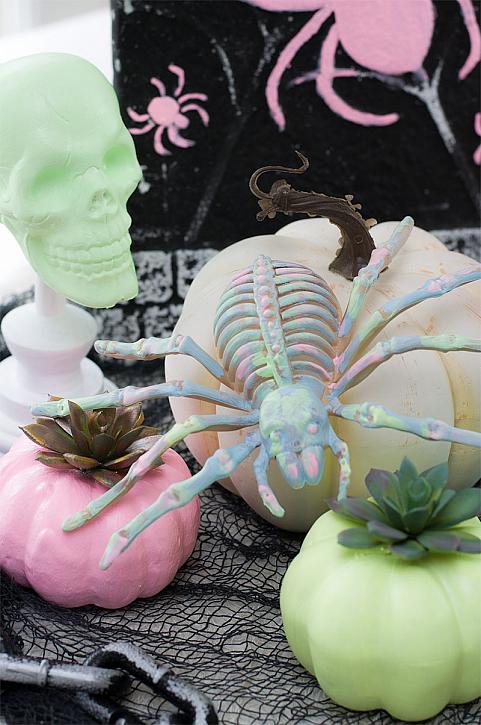 These pieces are perfect to create your very own Pastel-oween look yourself!! I can't wait to see what you guys come up with!
Thanks for stopping by!