Posted by DecoArt on Jul 24th 2016
Get your desk organized for back to school with some fun dripped paint storage jars!  I think organization is the key to preparing for a new school year.  And if you're going to organize, it might as well look fun, right?  These Dripped Paint Desk Organizers would be fun in a dorm room or a teenagers room to store office supplies.  Or mom can even use them with her school command center!  Keep your most often used small supplies inside so they are within easy reach.
Items Needed:
3 Small Jars (these Are From Hobby Lobby)
Instructions:
The color schemes for this craft project are endless. I went with a collection of colors that would brighten up any space!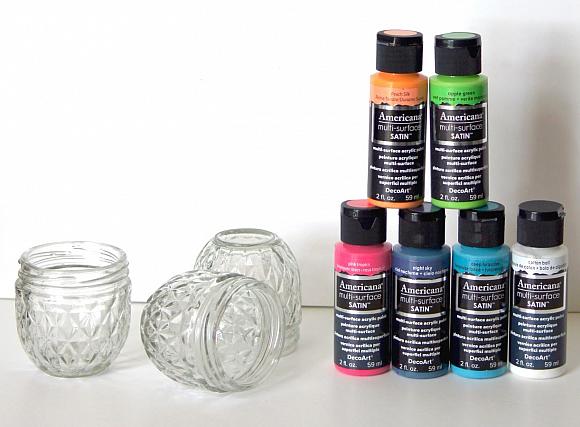 You will also need the new Ultra-Fine Writer Tips from DecoArt. These screw onto almost any acrylic paint bottles and allow you to control the paint in a fine line directly from the bottle.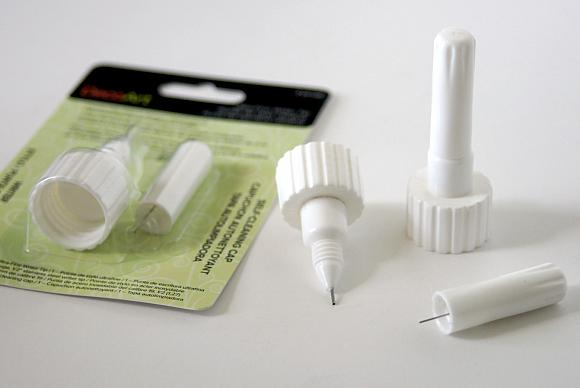 Protect your work surface because this is about to get messy! I laid out a piece of Freezer Paper to work on.
Remove the lid from one of the paint bottles and replace it with the Writer Tip. Hold the bottle upside down and just to the side of the upside down jar.
Begin squeezing the paint through the writer tip. As it begins to come out of the tip, move the bottle over the jar. This will cause the thin stream of paint to "drip" along the side of the jar.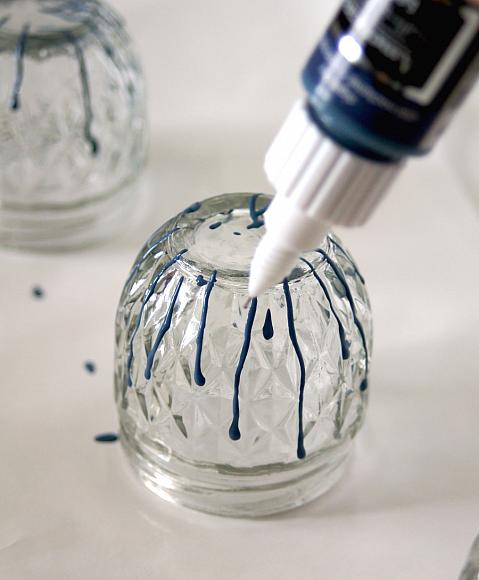 I gave each paint color around 20 minutes to dry before moving on to the next to be sure that each color would stay true and not bleed into the others. I had three Writer Tips so I worked with 3 paint colors at a time.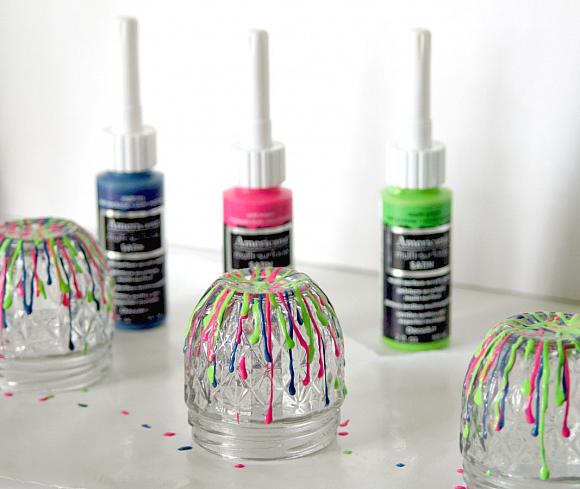 Once complete, I simply removed the Tips and rinsed them well with water and allowed them to dry overnight before finishing the project the next day with the remaining 3 paint colors.
I love how bright and vibrant the colors turned out!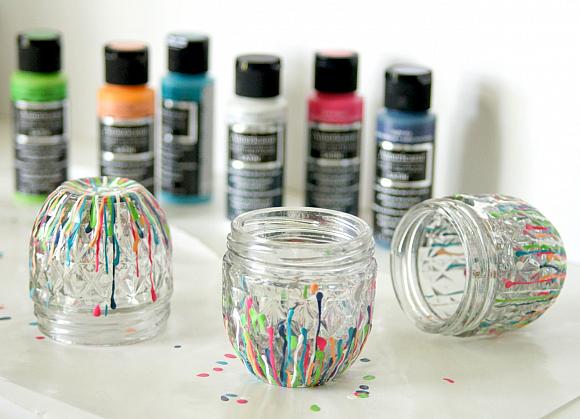 Time to fill them up with desk supplies and get ready for back to school. It will be here before you know it!