Posted by DecoArt on Aug 9th 2021
Will I ever tire of floral paintings? Honestly, I don't think so. What can I say? I just love me some painted flowers! If you are also a fan of 2D acrylic floral arrangements, then this might just be the next project for you!
Modern Floral Canvas Art
This floral canvas art uses simple, long strokes to create a clean and modern style. You can follow the steps below to recreate a similar piece or use these ideas to help you paint your own unique design.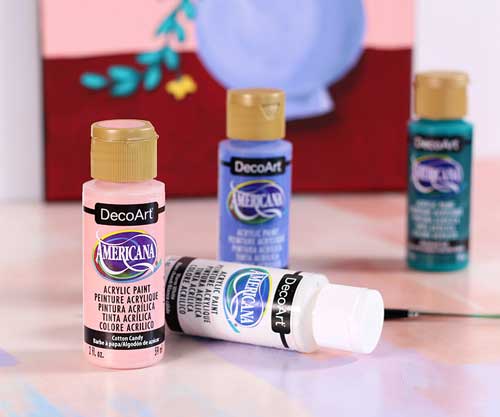 This painting uses DecoArt's Americana Acrylics. With over 250 colors you can find the perfect shade for your piece! They also give you beautifully consistent colors with great coverage and a permanent, durable matte finish.
Watch the video below or read on to learn how to make your own easy canvas painting!