Posted by DecoArt on Jan 13th 2016
What is it about the new year that makes us want to create order by organizing and purging the stuff we don't need?
I do more organizing and deep cleaning in January than I do in the spring and this week, I started in my studio!

As much as possible, I like to keep my supplies (if they're pretty), front and center...they inspire me.
Items Needed:
Box Or Container
Brushes
Wood Frame
Sandpaper
Stick On Letters
Instructions:
A couple of years ago, I did a makeover on my studio/craft room. (HERE)
I thought through storage solutions for most everything.
Shelves hold boxes with glue guns, staple guns and lots of other supplies. The big table has lots of cubbies with baskets full of sewing and crafting supplies. Pretty frames hold washi tape and bakers twine. A DIY wall mounted paper holder turn my paper supply into art!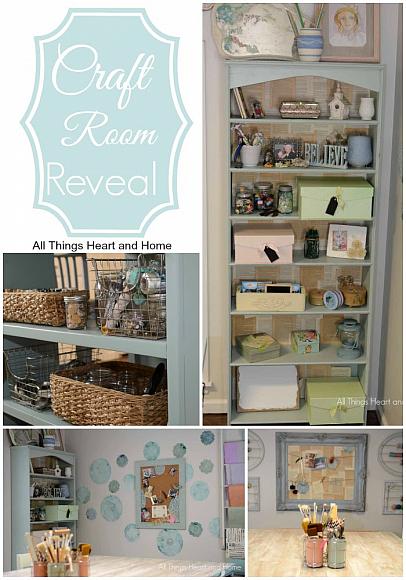 But one thing I didn't address was my ribbon. I decided to put all the ribbon in a plastic bin in the closet. It was a big wad of ribbon bedlam! And guess what? I NEVER went into that bin for ribbon! If I needed ribbon for a project, I bought new rolls to keep from opening that ribbon bin!
No more! First, I threw out tons of ribbon.
Knowing which colors, textures and patterns inspire creativity is a gut feeling and it's different for everyone. But one thing's for certain, no matter who you are, if you keep loads of stuff that you don't like, your creativity is going to suffer.
And because I'm visual when I'm planning a project, I need to see my potential supplies. With that in mind, I decided I want to keep my ribbon stash out on a shelf
Starting with a box, I got for 70% off at Michael's ... (actually, I have 3 of these boxes, so I can add more ribbon!)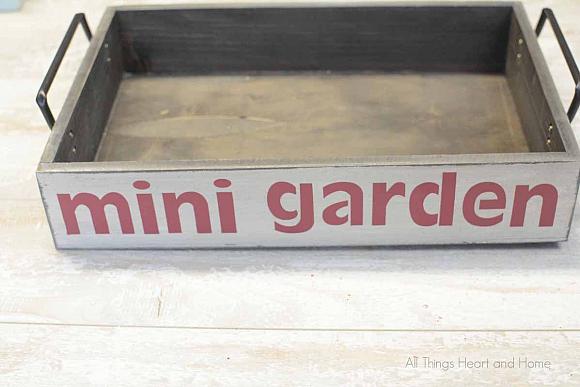 And using Americana MultiSurface Satin in Overcast---Sky Blue---Cotton Ball, along with a little laser cut frame (this was actually a Christmas ornament!), this storage solution came together in no time!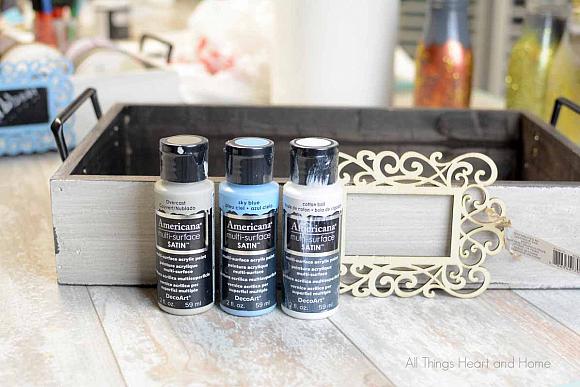 After painting the box and lightly sanding to add a little character, I used stick on letters on one side...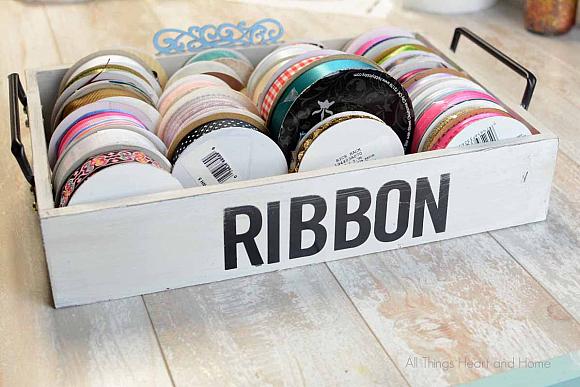 And glued on my laser cut frame on the other side. (I also used DecoArt ChalkBoard Paint inside the window of the frame so I can label it!)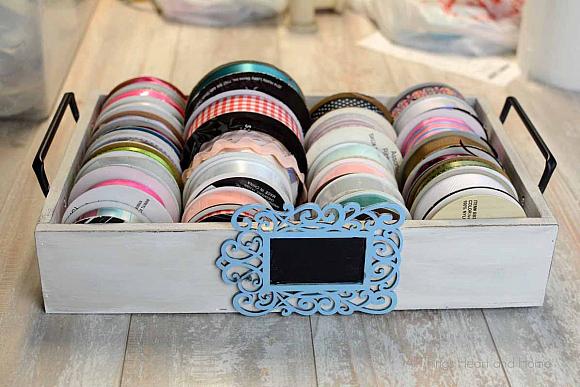 I wasn't sure which side of the box I wanted to show, the simple letters or the pretty frame... in the end, I decided on the frame...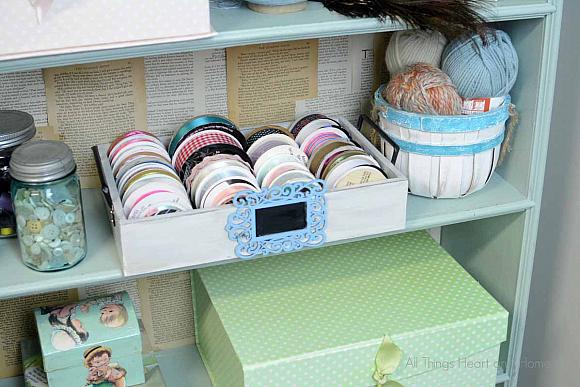 Since throwing out my ugly ribbon, I plan to buy more ribbon that I love when there's a sale. In preparation for ribbon addition, I have 2 more boxes ready to fill!
Next...I'm brainstorming ways to store my fabric stash!
Happy New Year my friends - xo