Posted by DecoArt on Jan 9th 2014
I have always loved mosaic designs. Thing about mosaics is you can only have one in a room, two is really pushing it, or things look too busy. However, one mosaic piece can make such a statement and become the focal point of a room without even trying. Real mosaics, with tile and grout, can be rather costly and they weight a ton. I wanted something to hang on my wall, so instead I used fabric scraps and decoupage.
Items Needed:
16x20 Stretched Canvas
Green Fabric In Three Shades (a Light Shade, A Medium And A Bright Shade)
Blue Fabric In Three Shades (mostly Light Blue With A Few Pieces Of Two Dark Shades)
Parchment Paper
Scissors
Masking Tape
Pattern
Instructions:
* The pattern is marked with the letters M, B and L. These letters represent the shade of fabric to use. M = medium, B = bright, and L = light.
I love sea turtles and have recently decided to start switching my décor over to coastal. But first I needed to create a pattern.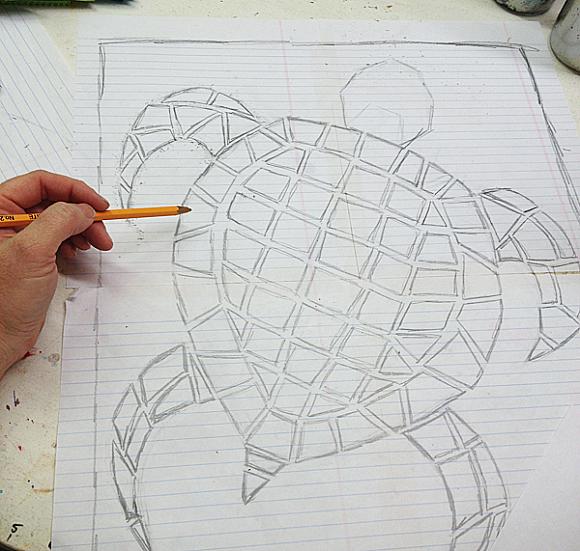 Because my canvas was much larger than one piece of paper, I taped four together and drew my pattern on that.
First you will need to paint your canvas completely with a coat of white paint. This will help keep any dust, dirt and smudges from collecting on the canvas as it creates a seal.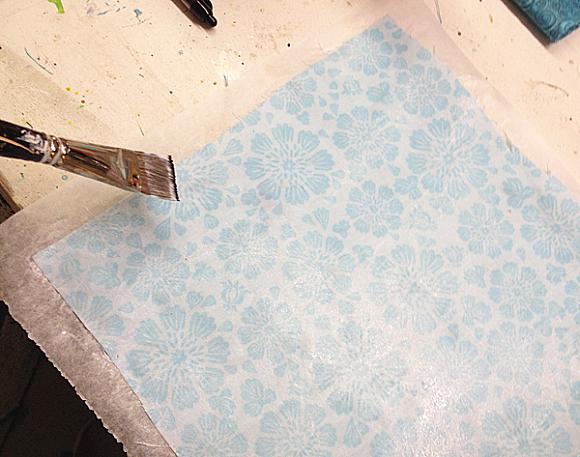 Prep your fabric by laying out sheets of parchment paper and placing fabric on top of it. Apply a layer of Decou-Page to the fabric. This will keep the fabric from fraying when you cut it. When dry, peel fabric off of the parchment paper.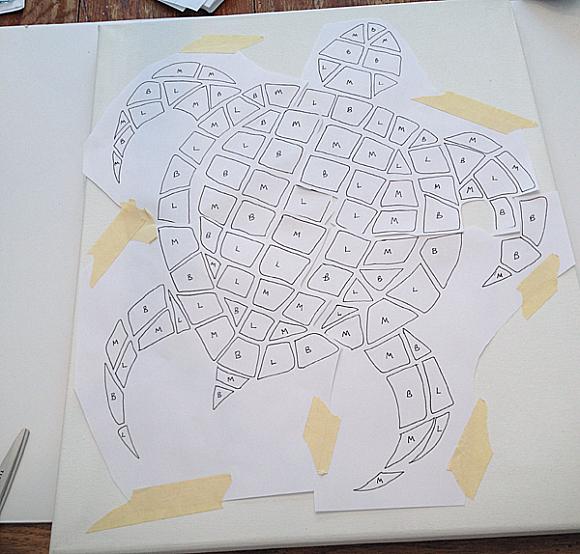 Print off the four-page pattern, trim and tape them together. Once you've done that, position your pattern on the canvas and tape in place.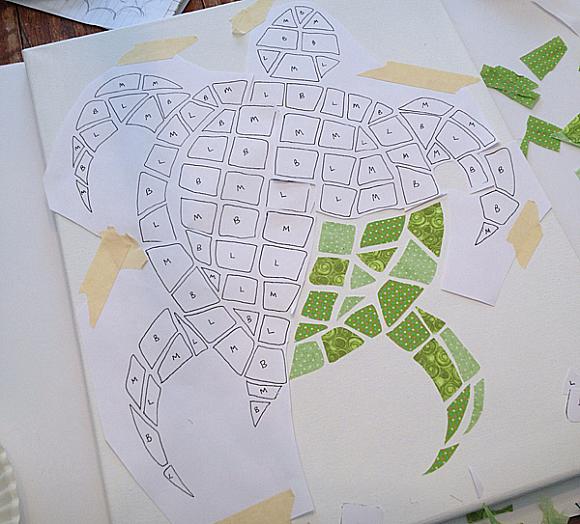 Cut out one section of the turtle's back fin from the pattern. Using the corresponding fabric, place pattern piece over the fabric and cut out. Apply Decou-page to the backside of the fabric piece. Press onto the canvas and smooth out.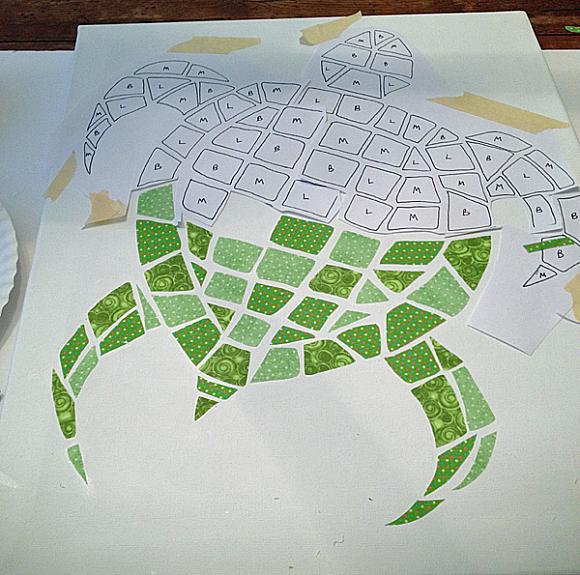 Continue this process, working your way up the turtle one piece at a time. Continue working your way all the way up until the turtle is complete.
There is no pattern for the water. Simple start at the outer corner and cut squares and rectangles from the light blue fabric, attaching them to the canvas in the same manner as the turtle. As you get close to the turtle, cut pieces to fit the curves around the animal. Use mostly light blue but insert a few darker shades here and there for visual interest.

When all done, wait 20 minutes after the last piece has been applied, then paint the entire surface with a medium layer of Decou-page to seal it. Let dry in a dust free area overnight before hanging.