Posted by DecoArt on Jan 3rd 2017
My latest project is Stampendous and DecoArt Media inspired!  I have the latest releases that I am excited to share and will be demonstrating for both awesome companies at CHA 2017 so stay tuned for details on that!  Here is my project on an A6 Hardcover Journal:
Items Needed:
Brick Stencil
Stampendous Stamps
Assorted Brushes
Black StazOn Ink
Andy Skinner Industrial Elements
Beacon Adhesives 3-In-1
Instructions:
Gather your supplies.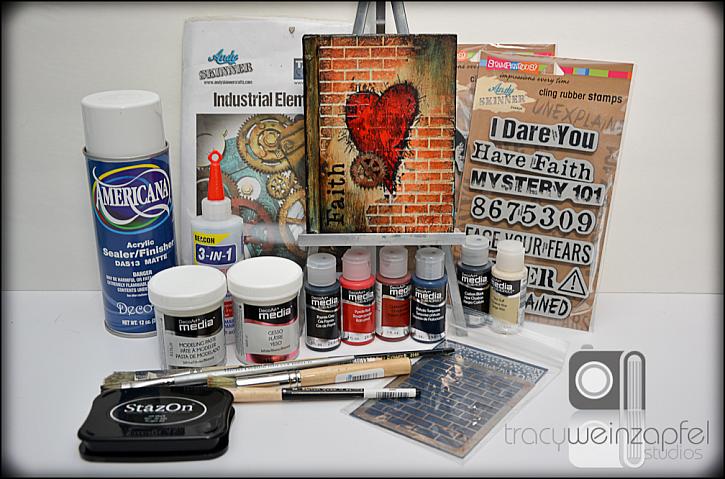 Brush on DecoArt Media White Gesso over entire cover of journal.
Brush on DecoArt Media Fluid Acrylic (Titan Buff) on exterior of journal.
Use a bricks stencil with DecoArt Media White Modeling Paste to create bricks.
Make sure modeling paste is completely dry.
Re-using the brick stencil as a mask, brush on DecoArt Media Fluid Acrylic (Quin Gold) on bricks.
Distress edges with a dry brush and DecoArt Media Fluid Acrylic (Paynes Grey) on bricks and all over journal.
Stamp Andy Skinner Heart Stamp on front of Journal with StazOn and paint with DecoArt Media Fluid Acrylic (Pyrrole Red).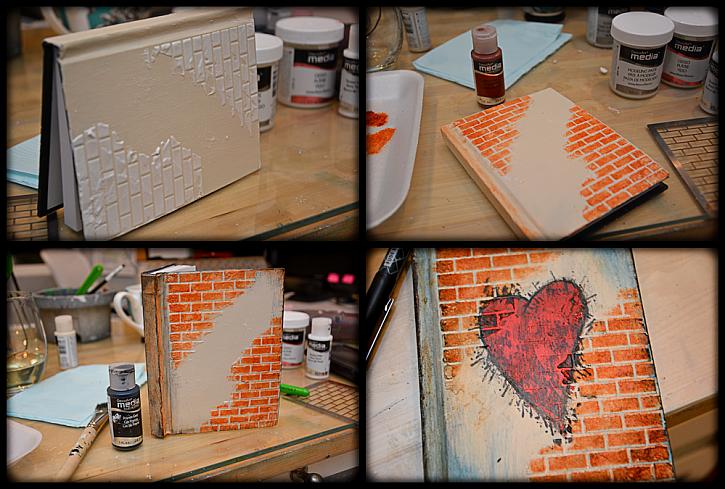 Continue to layer washes of Phthalo Turquoise, Paynes Grey and Carbon Black on Journal to get desired colors.
Add Andy Skinner Tando Creative Industrial Element Gear using Rust Technique featured HERE.
Stamp "Faith" with Andy Skinner Stamps to complete journal.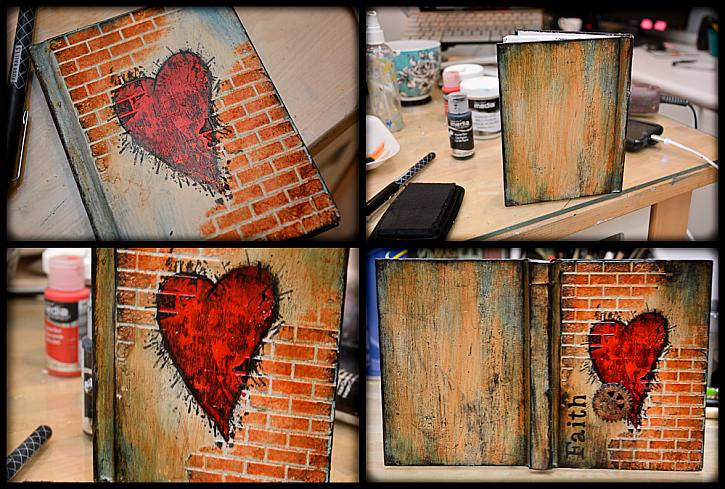 I love the details of this brick facade……and so easy to do!