Posted by DecoArt on Sep 8th 2019
Hello friends, I'm so excited to get started on my Fall decor and getting the house ready for a new season. My first project on the to-do list is a simple Fall Vase Makeover. For this project, I used the Americana Decor Texture dimensional metallic paint. It's a great way to customize a project and add that 3D effect I was going for.
So I rounded up my supplies and got started!
Items Needed:
Small Palette Knife
Paintbrush
Instructions: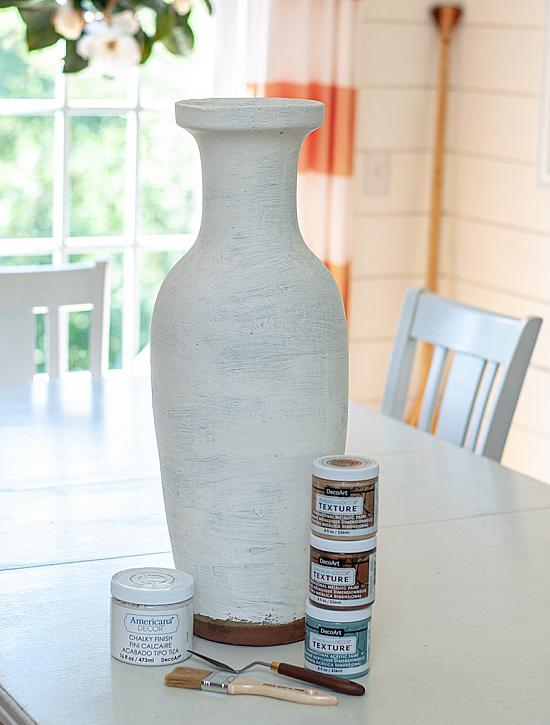 I picked out a couple options in the texture paint for this project. I wasn't 100% sure what color I wanted to use, there are so many great color options!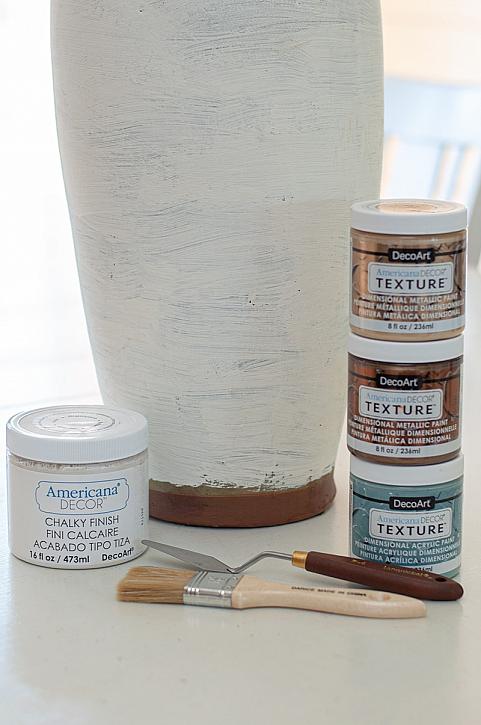 I found this vase at the Goodwill for $5.00 a couple months back, and have been waiting for the perfect opportunity to give it a makeover.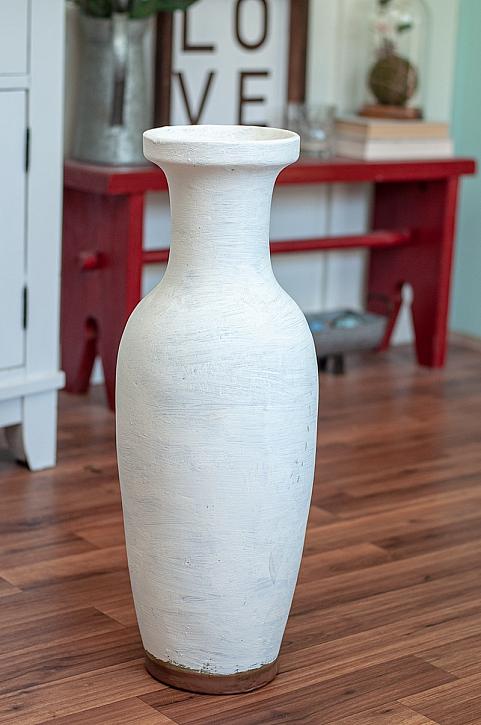 Step 1. I went over the entire vase with Chalky Finish in Whisper. For this step, only 2 coats were needed.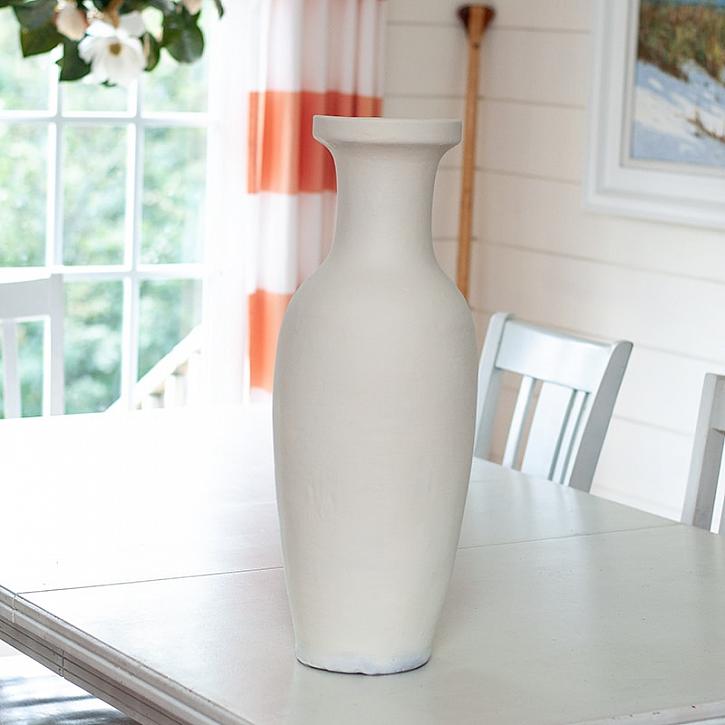 Step 2. Next, it's time to add our texture paint!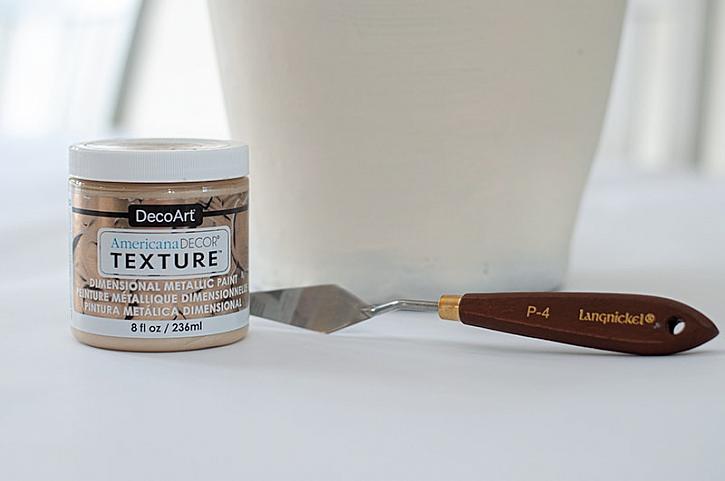 In the end, I decided on the champagne color. I really felt this would be a perfect color for Fall or any time of year.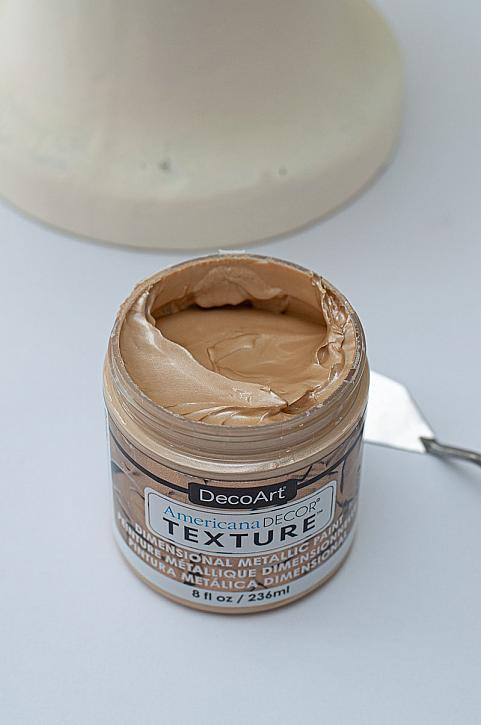 I pulled out my "handy dandy" palette knife and started adding my texture paint on. I was inspired from a Pottery Barn vase I've seen on their site.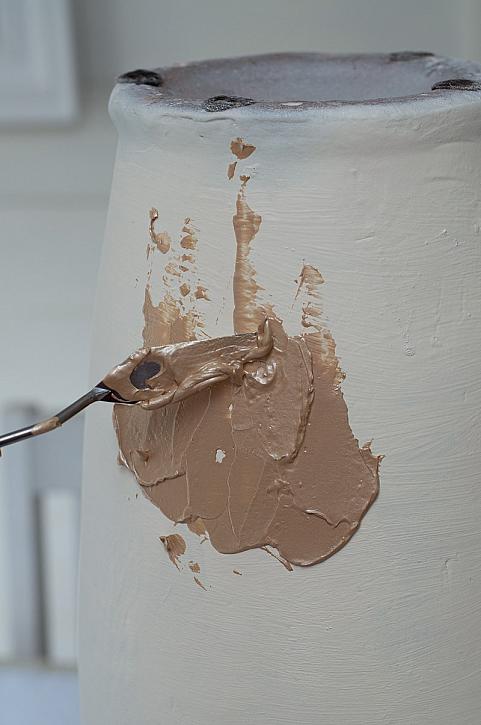 I went about halfway up the vase and added some "vintage-y" spots around the top.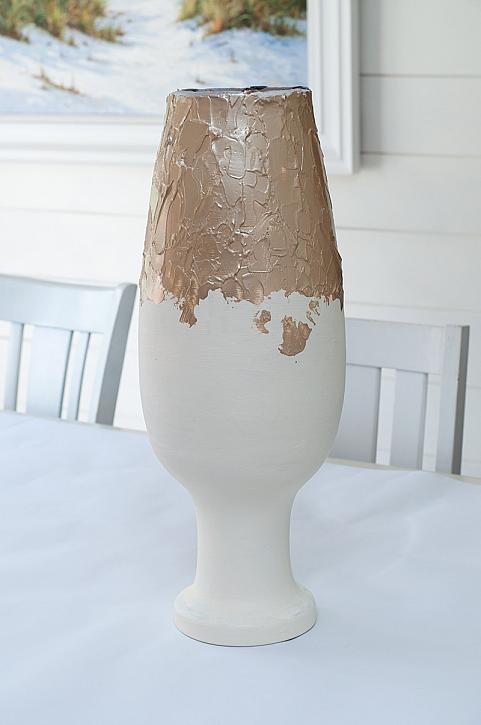 Let dry overnight and then the next day you can add some beautiful flowers.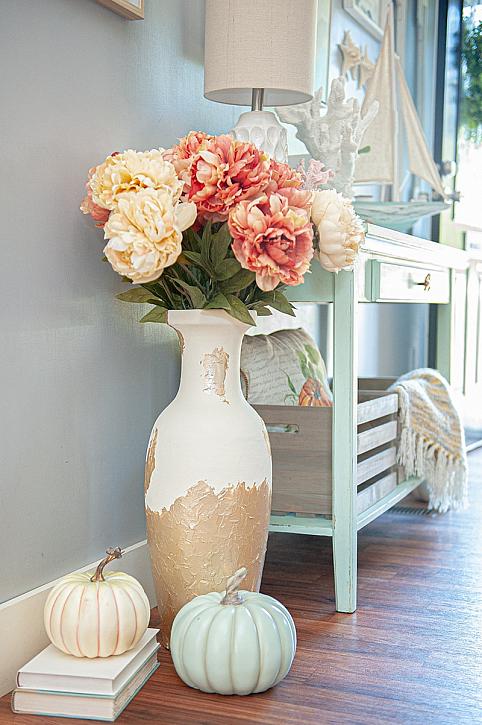 I can't believe I was able to give this $5.00 vase such a beautiful makeover. It fits in perfectly with my coastal Fall decor I have going on.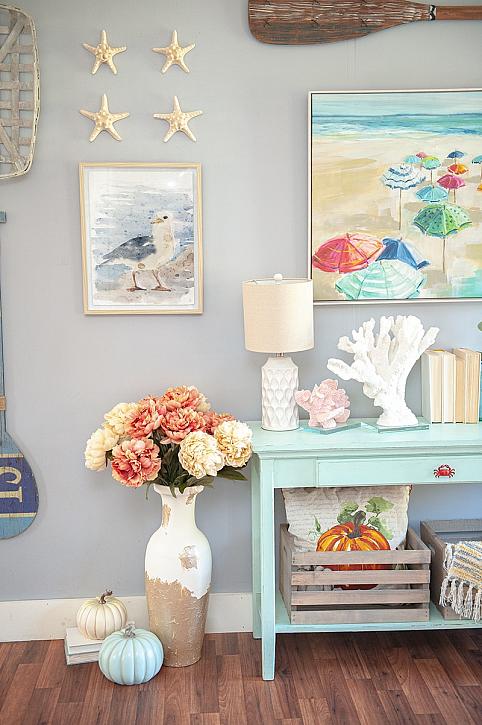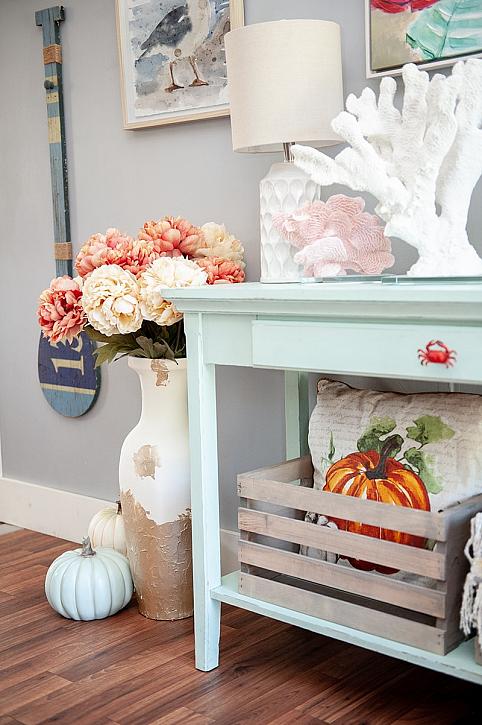 As always thanks for stopping by and checking out my latest project! I can't wait to get started on the rest of my Fall decor.