Posted by DecoArt on Jan 3rd 2018
Pick up a Moppe from IKEA and turn it into something special with just a few supplies.  If you have a rustic, farmhouse style home, this project may just be for you.  It is perfect for adding stylish storage to any room in your home.  I will be using this one on top of my kitchen counters but I could see it in bathrooms, craft rooms, bedrooms, and so much more!
Items Needed:
IKEA Moppe
4 Bun Feet
6 Cup Handles
Screws And Nuts For Handles
Paintbrushes
Rag
Wood Glue
Drill
Drill Bit
Instructions:
Gather your supplies.
Start by painting the outer shell of the Moppe with the Satin Enamels paint. Be sure to paint the outside completely, the front edges, and a little bit into the inside so when the drawers are open your project looks finished. Allow to dry completely before continuing.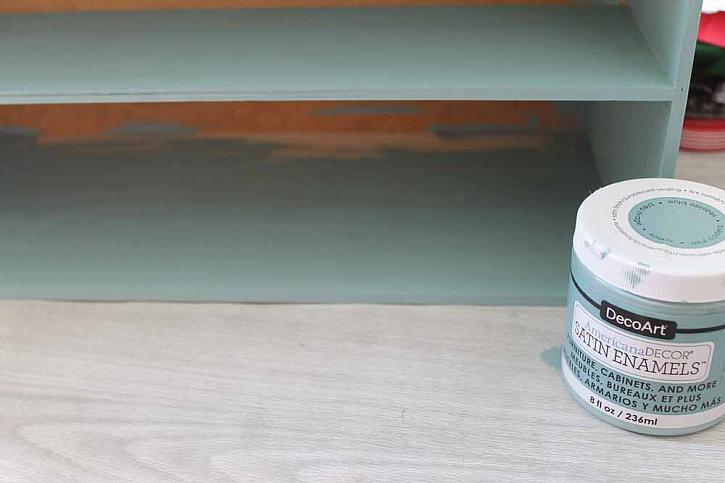 For the drawers, use walnut stain on the front, edges, and sides. In this case, the "front" is actually the back. I turned the drawers around to hide the hole in them that is normally used for opening. Add stain to the wood with a paintbrush, allow to sit a few minutes, then wipe away excess with a rag. Allow the drawers to dry completely before continuing.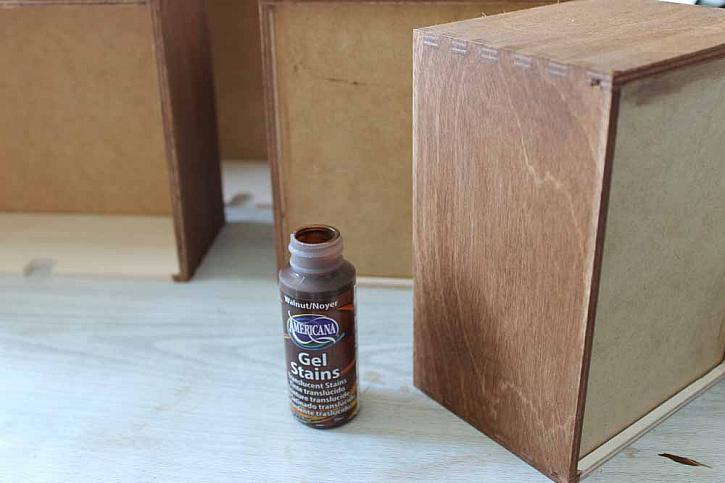 While you have the stain out, you will also want to stain the bun feet. I removed the screws in the feet before staining. Once dry, you can add the feet to the bottom of the IKEA Moppe with glue that is recommended for wood. Set aside and allow your glue to dry completely.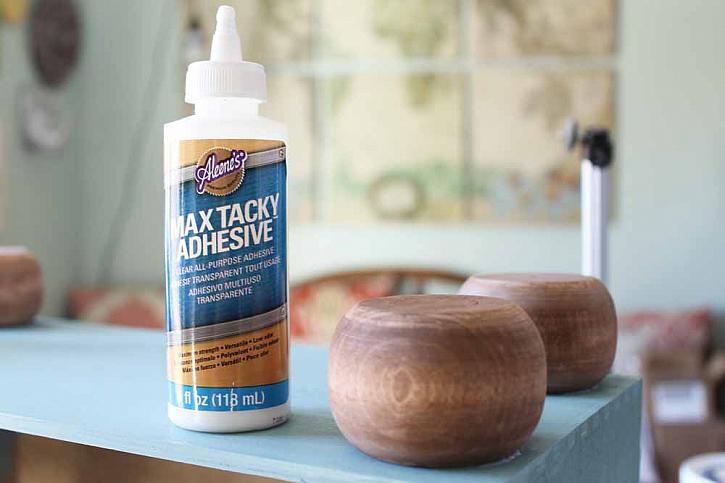 Add the handles to each drawer by measuring and marking for your holes. Then drill each hole with a drill bit. Use the screws and nuts to secure handles into place. TIP: If the screw heads are not the same color as your handles, use DecoArt Dazzling Metallics to paint the heads.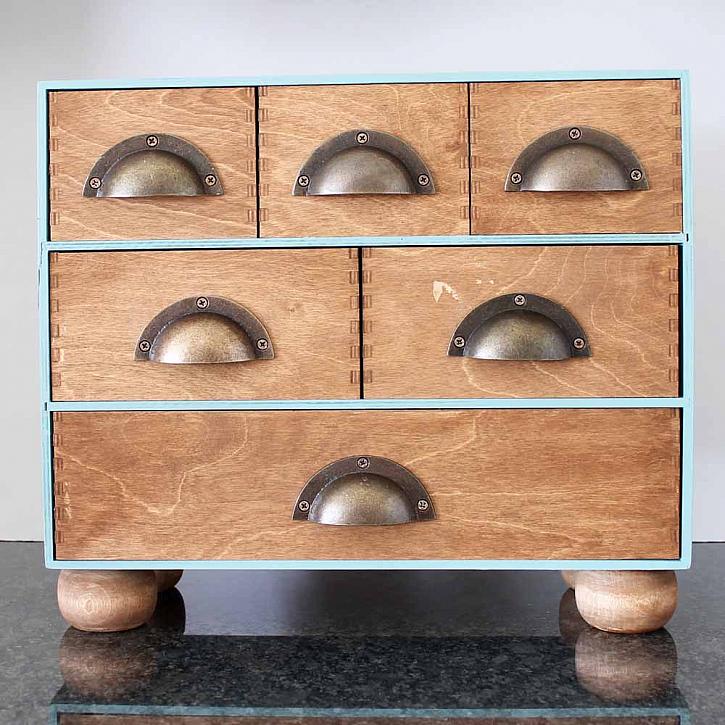 Add the drawers to your Moppe and this one is ready to store just about anything in your home. Remember to stain the sides of your drawers so it look just as good open as closed.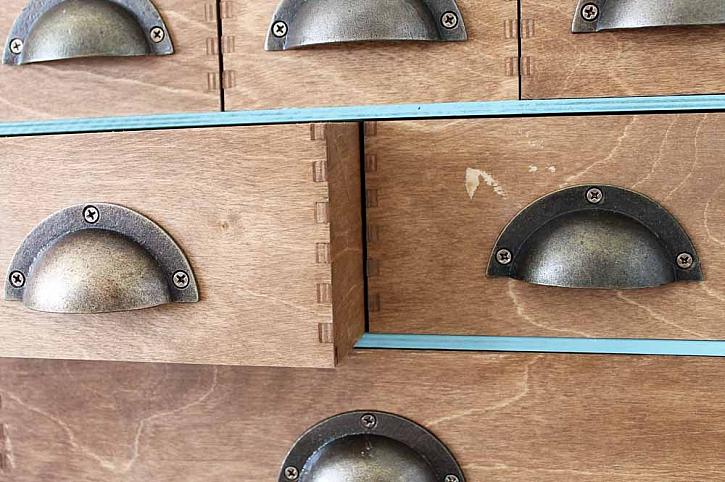 For me, the bun feet really make this project something special. I love how rustic yet pretty this project turned out to be. I am thinking I need a second IKEA Moppe….or maybe even a third.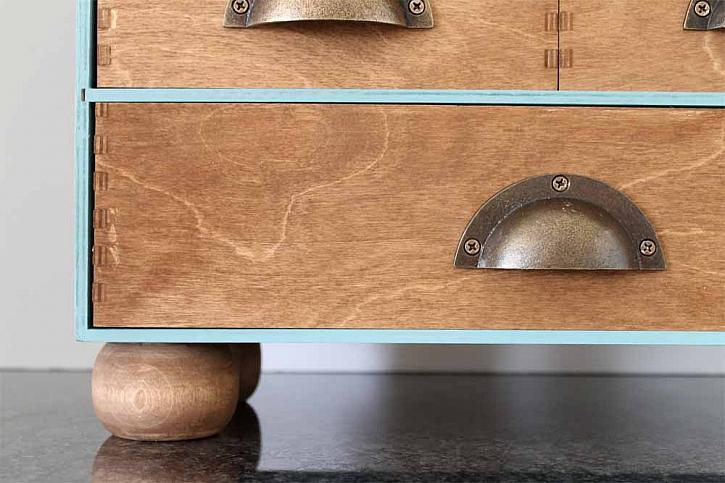 Will you be making a trip to IKEA for supplies? Be sure to add some storage to your home with this IKEA Moppe hack.