Posted by DecoArt on Jul 20th 2015
Have you ever created a vintage photograph frame but the glass inset is all nice and shiny and new? Well, here is a quick and easy way to give that shiny new glass a subtle vintage distressed crackled look with just a few of DecoArt's amazing Media Line products!
Items Needed:
Assorted Brushes
White Workspace
Instructions:
Clean glass on both sides thoroughly. You will be working on what will be the top or outer side of the glass.
Size a photograph and place it underneath the glass. This will give you an idea of how much of a faux aging "halo" you want to add to your top glass.
Brush DecoArt Media Matte Medium around the perimeter of your glass. Matte Medium dries clear although it will give you a bit of a cloudy effect on the clear glass edges. This is not a problem as everywhere you are brushing on the Matte Medium, you will be brushing over it with DecoArt Media Crackle Glaze. Gently wipe off any drips from the edges of your glass pane.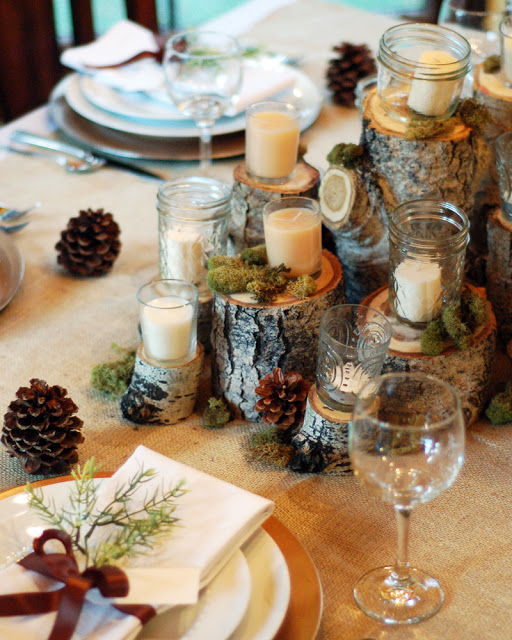 DecoArt Media Matte Medium is brushed on first to give the glass some "tooth" so that the DecoArt Media Crackle Glaze will grab and stick. In this photo, you can see the DecoArt Media Matte Medium brushed around the perimeter of the glass pane and it does not take it long to dry!

Let air dry or gently heat set. Be careful not to get the glass too hot if you heat set as it can crack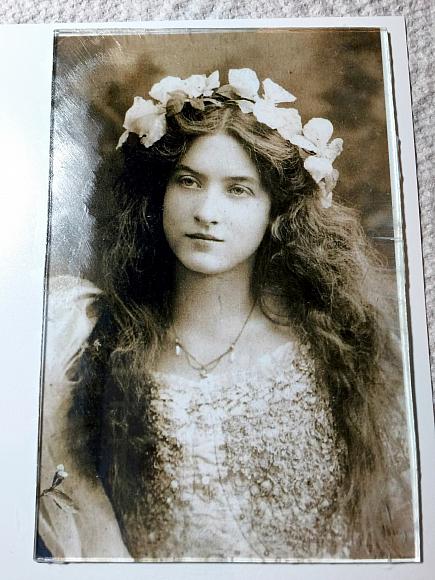 Brush a generous amount of DecoArt Media Crackle Glaze over the Matte Medium. Use a dry cloth or your fingers to blend the interior edges of the Crackle Glaze over the Matte Medium and barely onto the plain glass surface. This will remove any thick build up of Matte Medium and Crackle Glaze as it transitions over to the smooth glass. Let air dry or gently heat set. Again, be careful not to get the glass too hot.
Lay the clear glass onto a white paper towel so that you can better see this step. Create a wash of water and DecoArt Media Transparent Yellow Iron Oxide Fluid Acrylic; about a 60/40 – 60 being the Transparent Yellow Iron Oxide and 40 being water. Brush this wash over the crackled areas of the glass. Repeat this process several times until it reaches the depth of color you want. Since Transparent Yellow Iron Oxide is a transparent fluid acrylic, it is easy to build up your layers slowly. Gently brush an almost transparent layer of the wash over the entire piece of glass. Allow to air dry or gently heat set.
To further add depth and warmth to the faux aged piece of glass, create a 60/40 wash out of water and DecoArt Media Quinacridone Gold Fluid Acrylic; 60 being the Quinadricone Gold and 40 being the water. Quinacridone Gold adds instant warmth and unifies anything. Gently brush the wash just around the edges of the glass. Using your finger, randomly tap the Quinacridone wash around the perimeter of the glass. Add just a touch of just Quinadricone Gold by tapping it (with your finger) onto the outer areas of the crackled glass. Add more Quinacridone Gold to more of the interior crackled areas of the glass, as you choose. Let air dry or gently heat set to dry.
Colorize a photograph or simply add a photograph underneath the faux aged glass. In this case, I have colorized a vintage photograph that was printed on an ink jet printer onto a piece of semi-gloss photo paper. I used Neocolor Water Color Crayons and a water brush to colorize the photograph.
This technique gives you the look and feel of a real piece of vintage, aged glass and it's so simple to do! Time to start scouring your house for photo frame glass, little glass jars or other glass items you want to give that faux vintage look to!
You may have noticed that the faux vintage glass technique and colorized photograph appears to be in a frame. Be watching for Candy's continuing tutorial of the completely altered photo frame that will be coming soon to the DecoArt Mixed Media Blog!