Posted by DecoArt on Sep 19th 2019
The cool weather is coming, pumpkin spice is flowing and the leaves are starting to change. That means Fall is here and it's time to break out the pumpkins!
I have a new DIY pumpkin project to share with you, DIY Copper Jack O' Lanterns! They are great for sprinkling around your house anywhere you need to add a little pumpkin touch of fall. I used mine outside on my covered porch tucked alongside my mums. If you use your pumpkin lanterns outside then they will need to be covered with a clear outdoor sealer to protect them from the elements.
Items Needed:
Mini Plastic Pumpkins
Exacto Knife
Paintbrushes And Pallet
Instructions: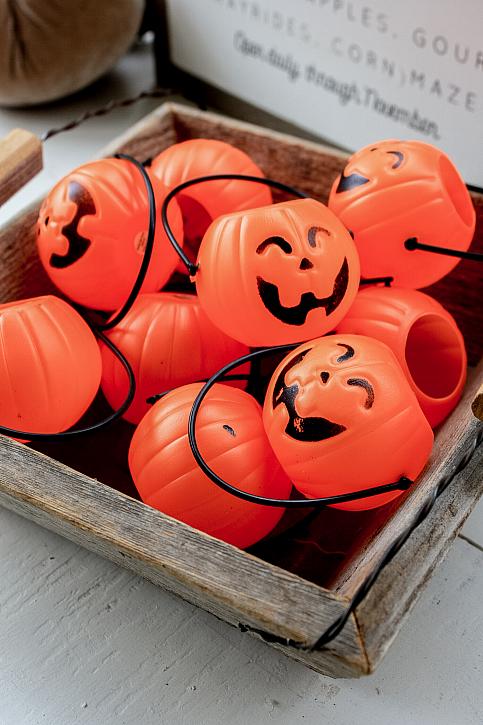 Mix a ratio of 1:1 Paint Adhesion Medium in with your paints. Paint a base layer of black inside of the pumpkin. Let it dry completely before adding your layer of Americana Decor Matte Metallics in Charcoal to the inside. Fully cover the inside of the pumpkin.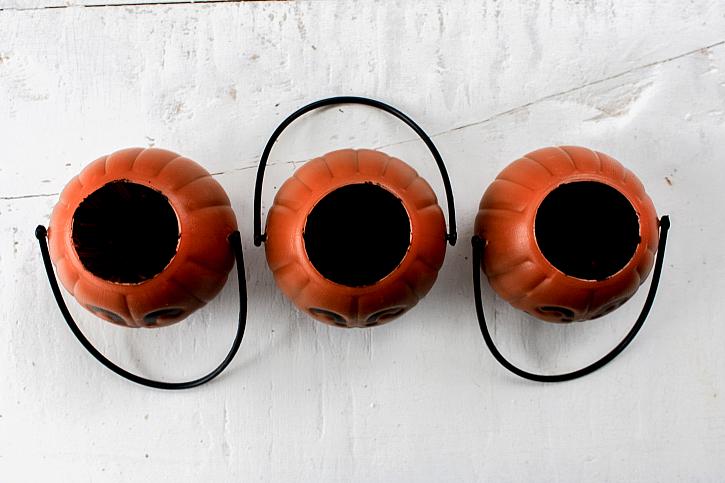 Paint the outside of the pumpkin with Warm Copper. Let it dry completely.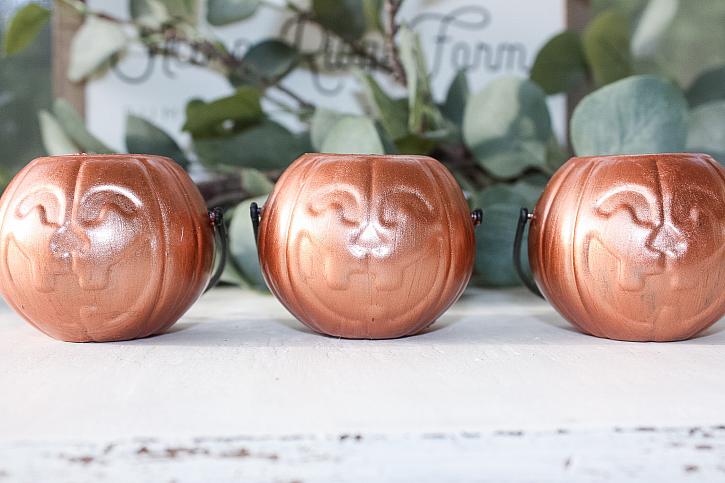 Using a dry brush or a piece of paper towel, dab some Charcoal paint all over the exterior of the pumpkin. While that is still wet, dab over that with the warm copper paint. Use up and down movements not side to side to lightly blend the paints together. Allow to dry.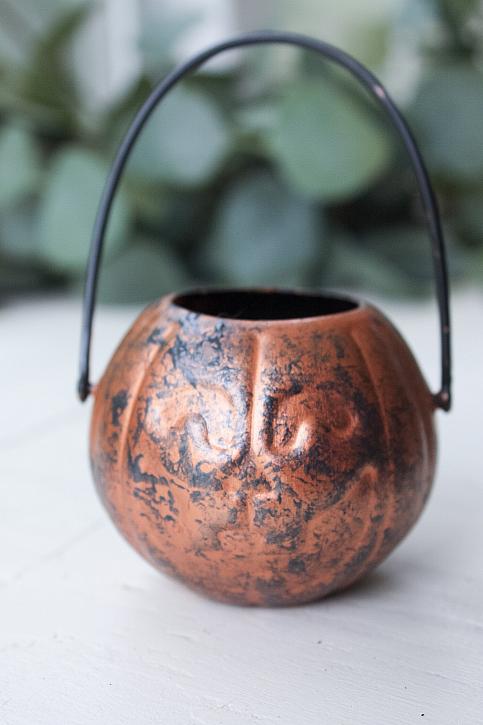 Take the exacto knife and carve out the eyes, nose and mouth of your pumpkin. It is just like carving a real pumpkin, but without all of the mess.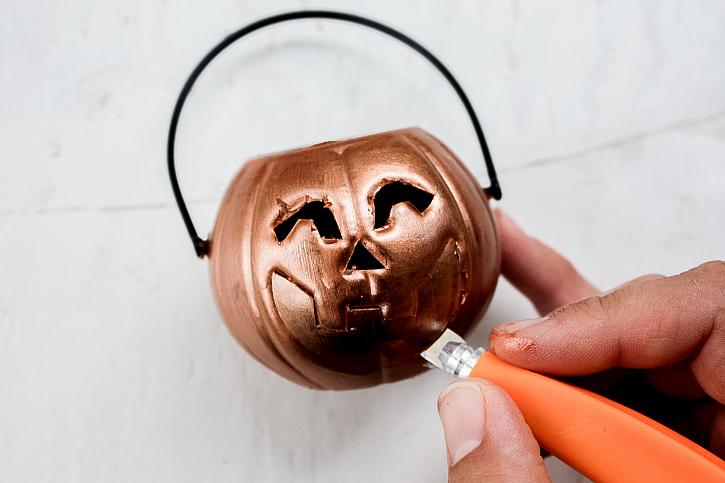 Finish up your Copper Jack O' lantern by lightly applying some Charcoal paint around the edges of the eyes, nose, mouth and top opening of the pumpkin. I also added some Charcoal paint to the handles of my pumpkins to make them match and look more like metal.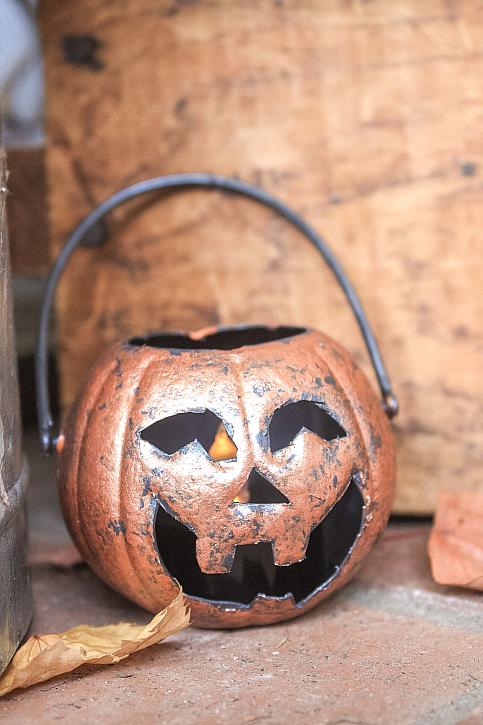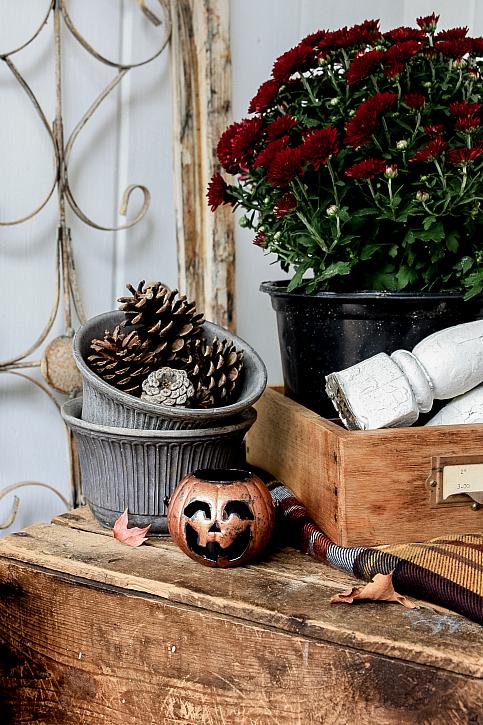 Once your copper Jack O' Lantern pumpkins are dry, drop a tealight in
them and add them to your decor!