Posted by DecoArt on May 27th 2014
Hi everyone, this is Sandee, waving hi from the hills of North Carolina! Today I am sharing a mixed media technique that is very close to the art of gelli printing but without using a gelli plate.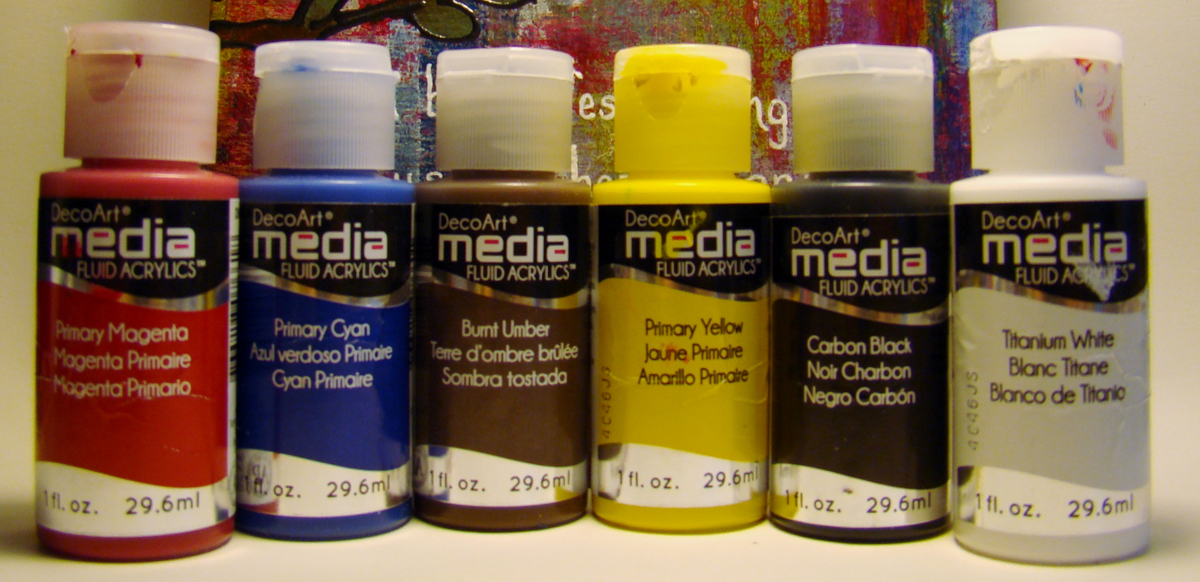 However, you can create beautiful artistic backgrounds using the
DecoArt Media Fluid Acrylics
line of paint, along
with a stencil
,
Paper Effects
and a few basic tools.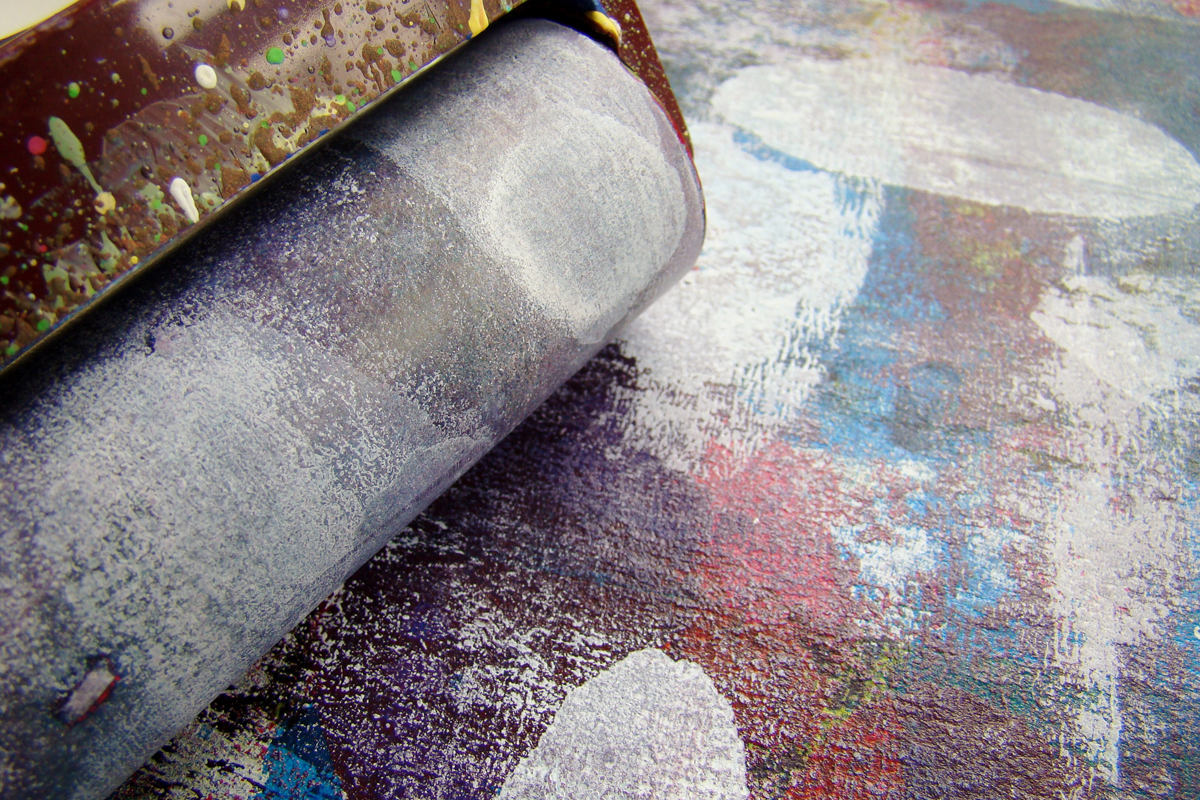 With
Media Fluid Acrylics
, a little goes a very long way, so only drops are needed when spreading out your paint with a brayer directly onto your canvas. ( I used chipboard. ) Keep adding layers on top of layers letting the bottom colors peek through. You can finish off with scraping very small amounts of paint around with a credit card too just making sure that your paint drys in between so that your colors don't muddy.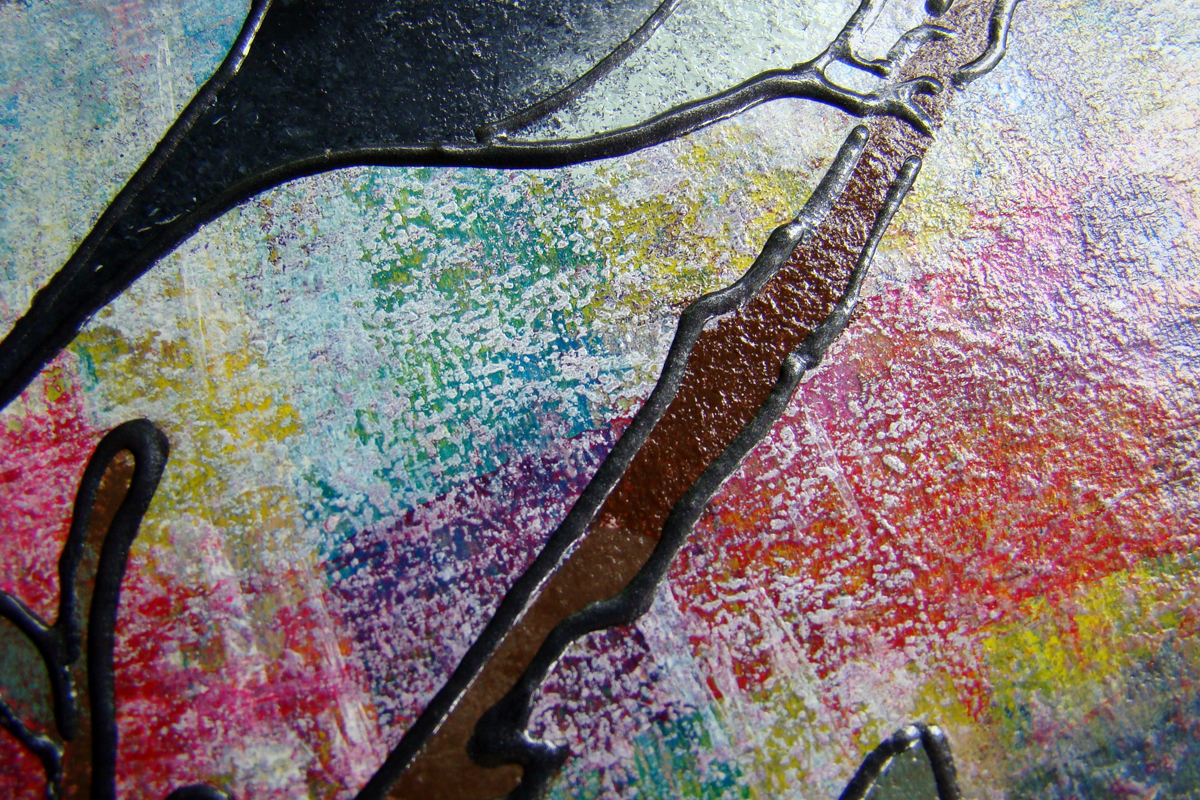 Stencils are a fabulous way to add design elements. Lightly stippling your paint through the stencil so that it doesn't leak underneath. Finish off your design by outlining it with
Paper Effects
for a cool raised edge.