Posted by DecoArt on May 4th 2014
I recently read a stat that only 1.3 percent of moms want breakfast in bed for Mother's Day.
Well, I don't know what's wrong with the rest of you moms. Because I'd love to be surprised with the full room service treatment on Mother's Day: a steaming mug of coffee, my favorite food and a bouquet of blossoms. Sign me up!
Items Needed:
Olive Oil
Quart Size Zipperd Bag
Small White Ceramic Vase, Creamer, Or Mug
Wax Paper
Baking Sheet
Instructions:
I scored 20 ceramic coffee creamers at a yard sale for $1. Not $1 each, but $1 for the entire kit-and-kaboodle. So, I decided to use one to make a hand-painted vase for Mother's Day. (Don't tell my mom her gift only cost a nickel!)
Squirt a dime or quarter-sized amount of each paint color into the bottom of the zippered bag. Add an equal amount of olive oil to the bag.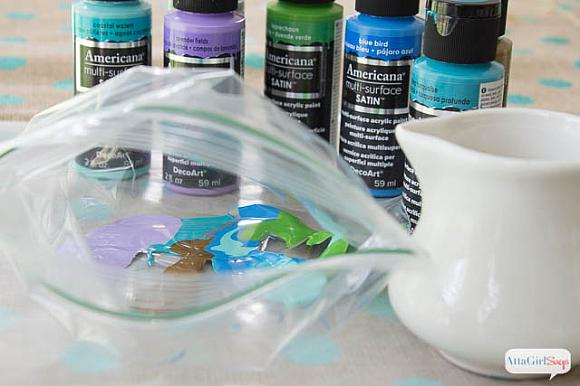 Place your ceramic vase in the bag and seal. Gently swirl the paint and oil mixture around, coating the vase, until you achieve a marbled look. The oil will make the paint run, creating a fun, artistic effect.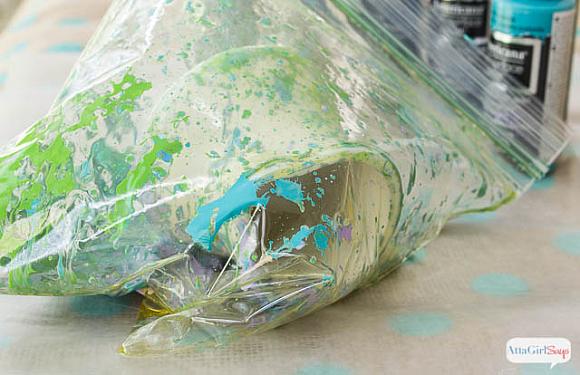 Carefully remove the vase from the bag and place upside down on a piece of wax paper. Allow the olive oil to drain off and the paint to dry.
Once the paint is completely dry, gently wash off the olive oil under cold water. Do not scrub. You just want to remove the oily residue.
For a dishwasher safe finish, place the vase on a baking sheet and bake at 325 degrees for 30 minutes.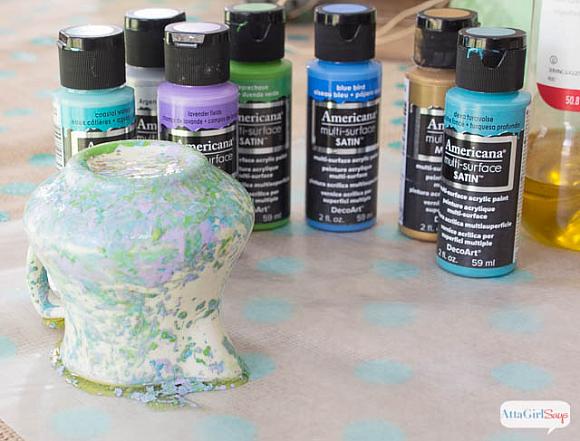 With those beautiful blues, greens, purples and metallics, the finished vase reminded me of one of Monet's paintings at his gardens at Giverny.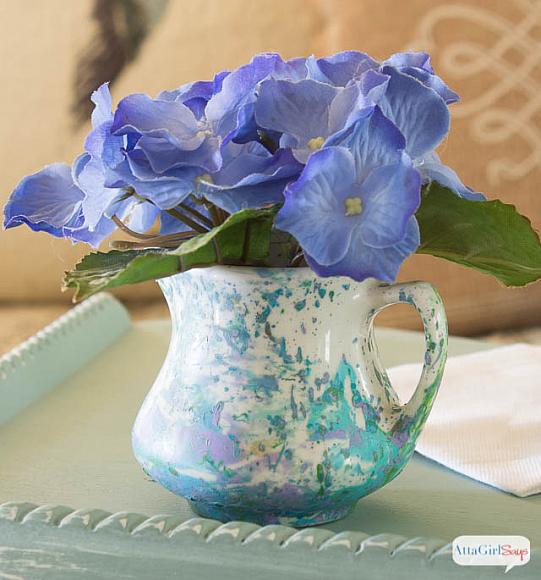 I also tried this technique using just the silver and gold American Multi-Surface Metallics, and I love the marble effect.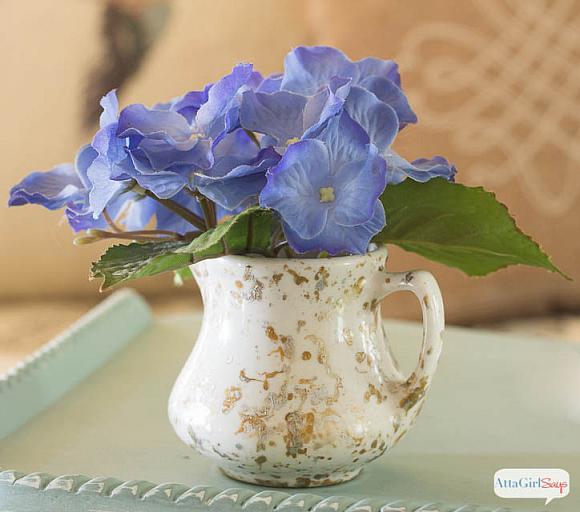 And when I tried dipping a second vase in the same bag of paint and oil, I got this cool bronze effect since the two paint colors had blended.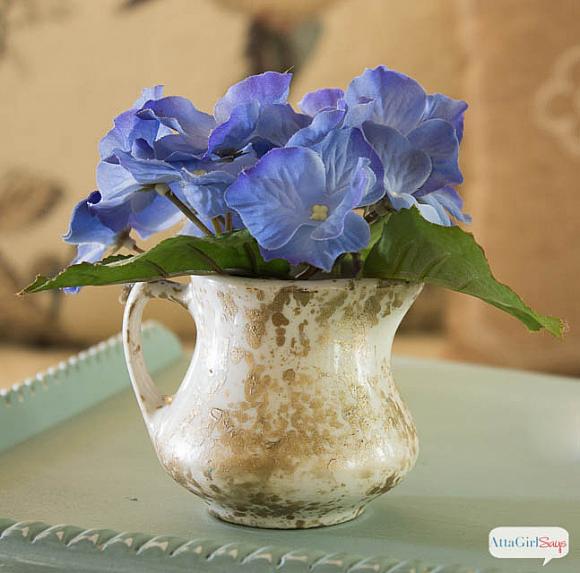 I think these vases look like a million bucks -- even though they only cost me a nickel apiece.


Be sure to visit Atta Girl Says for more projects and to learn more about Amy Buchanan.