Posted by DecoArt on Apr 3rd 2017
Do you ever wonder how you would react to finding something unusual, something you never thought existed? Would you be nonchalant, taking it all in stride, like this young man out in the field? Dance around joyfully? Or would you simply not believe your own eyes?
I readily admit to an overactive imagination at times (maybe I read too many books?), and a desire to believe in at least a bit of magic. I've also studied science and gone out in the field making observations and taking notes. So, what's a person to do when these seemingly contrary ideas emerge in one's thoughts - why make art of course! 
Items Needed:
Canvas
Found Objects (for Mark Making)
Assorted Brushes
Drinking Straw
Palette Knife
Spray Bottle
Black Waterproof Pen
Graphite Pencil
Distress Marker - Worn Lipstick
Metal Embellishments
Foam Tape
Cardboard
Baby Wipes
Scissors
Beacon Craft Glue
Heat Tool
Assorted Idea-ology Bits
Instructions:
Draw and cut your mushroom shapes out of cardboard.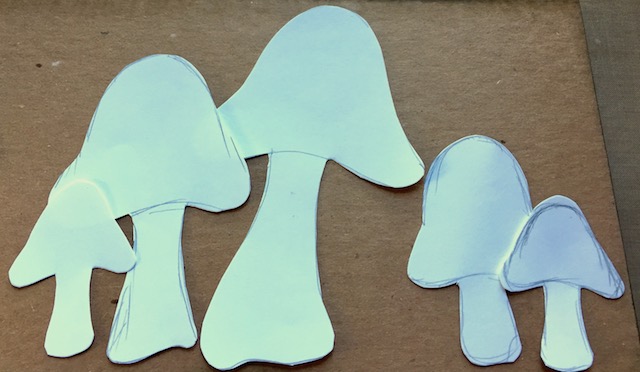 Add a layer of gesso to the cardboard mushrooms, let dry, then use stencils and apply Modeling Paste or Texture Sand with a palette knife. Apply Texture Sand paste to the bottom of the canvas.
Brush Sea Glass and Apple Green acrylic paint onto the canvas, blending them partially together.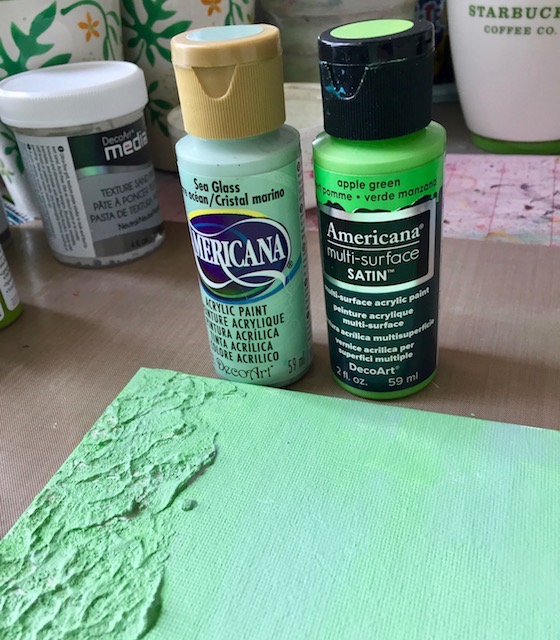 Drip Green Gold and Yellow Green Light fluid acrylics across the top of the canvas, hold it vertically and spritz with water. Then use a drinking straw to blow the wet paint in different directions.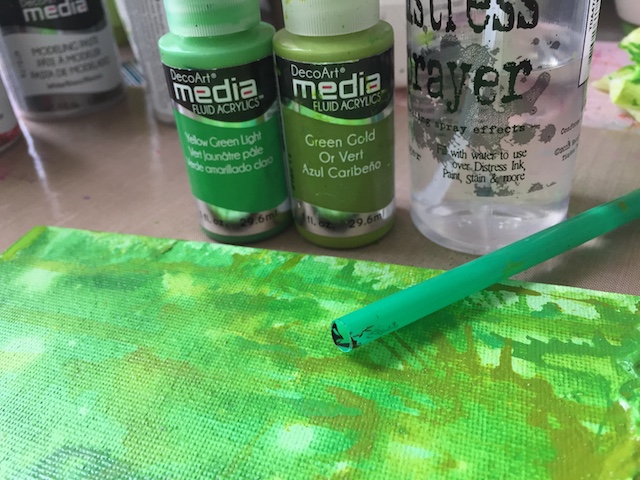 Dab the browns and golds into the textured area at the bottom of the canvas to create the earth.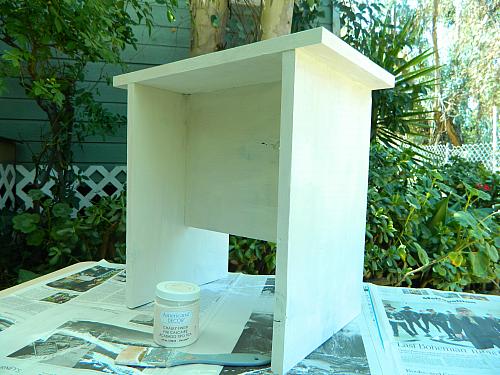 Use mark making objects such as straws, Legos, cardboard and paint to create layers of shapes.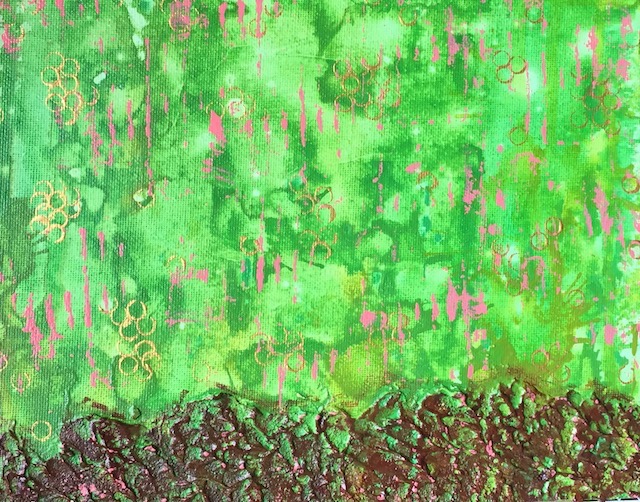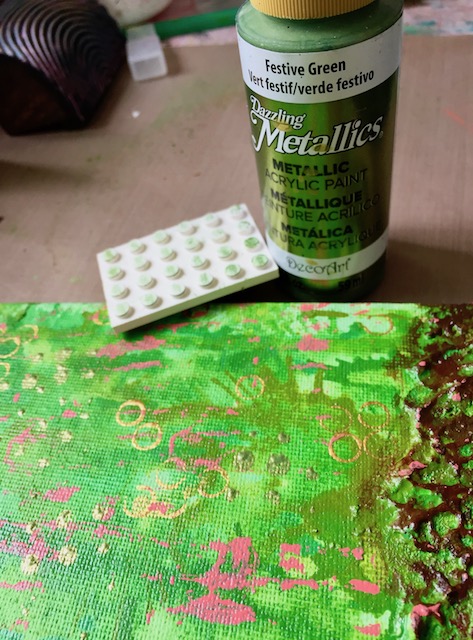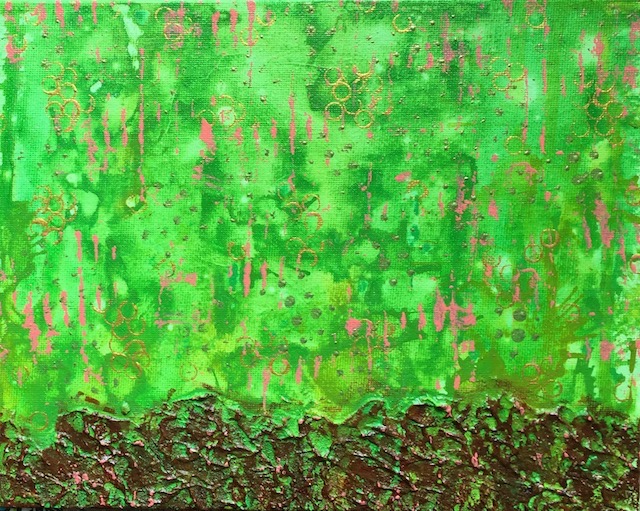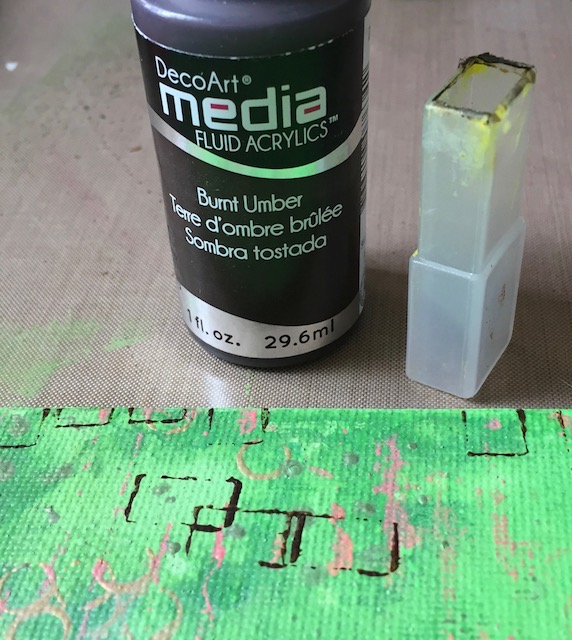 Use your fingers and smudge Quinacridone Gold and Green Gold into areas of the canvas. Let dry.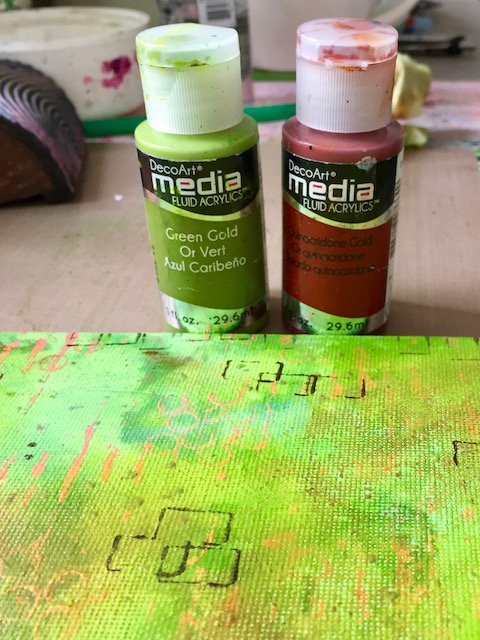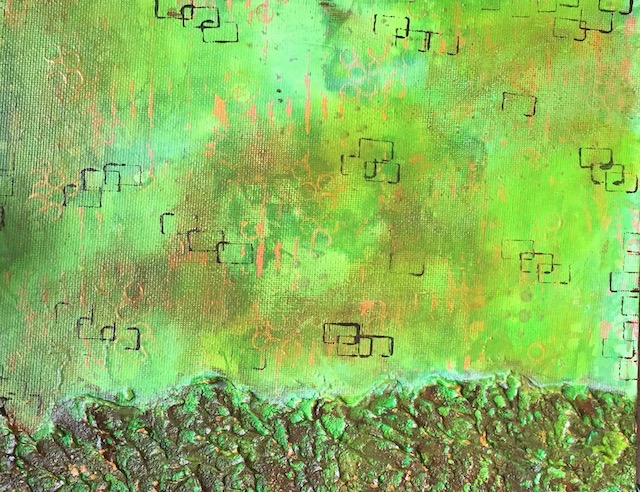 Create another layer of shapes with the Sea Glass acrylic and a mark-making tool.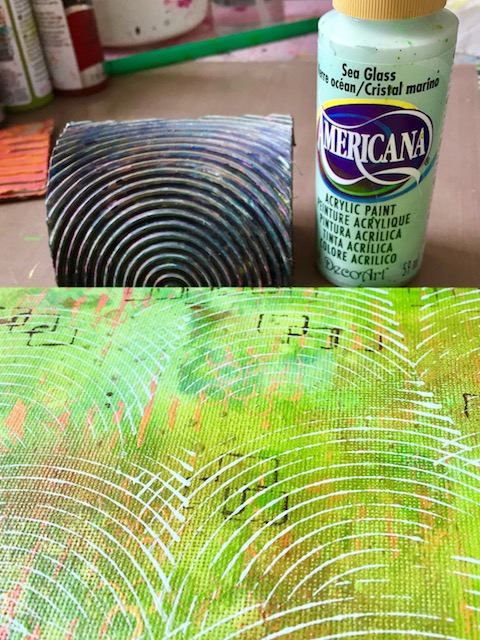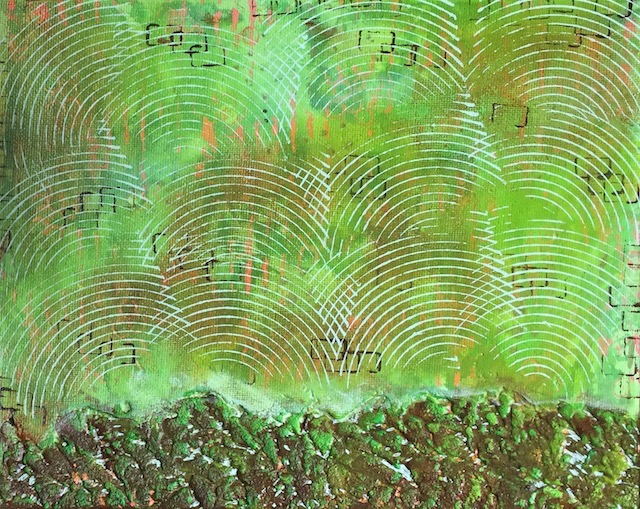 Paint the mushrooms with bright colors, and once they have dried, rub some Gold Rush Metallic Lustre across the raised areas.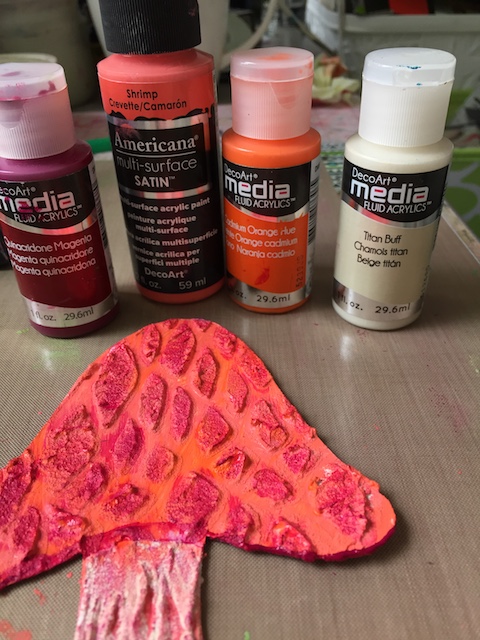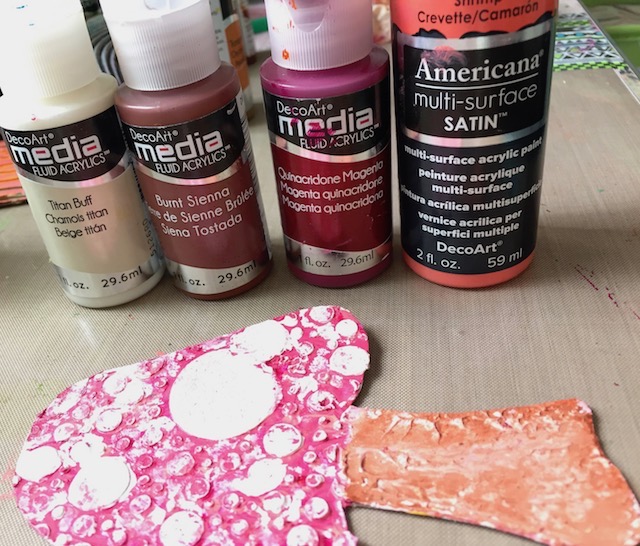 Write "Curiosity" repeatedly just above the ground with a black archival pen.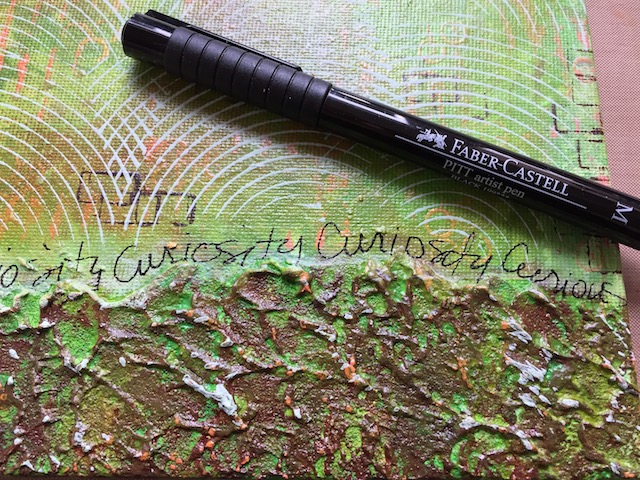 Determine placement of mushrooms, people, title, and metal object.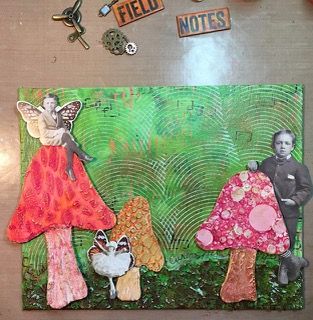 Finished canvas and details.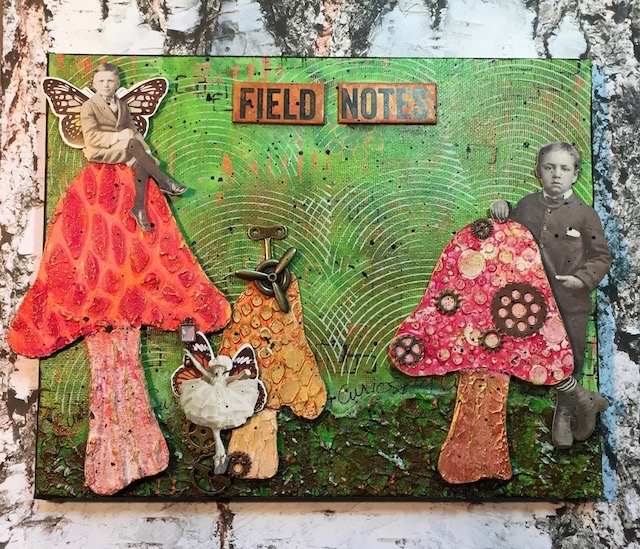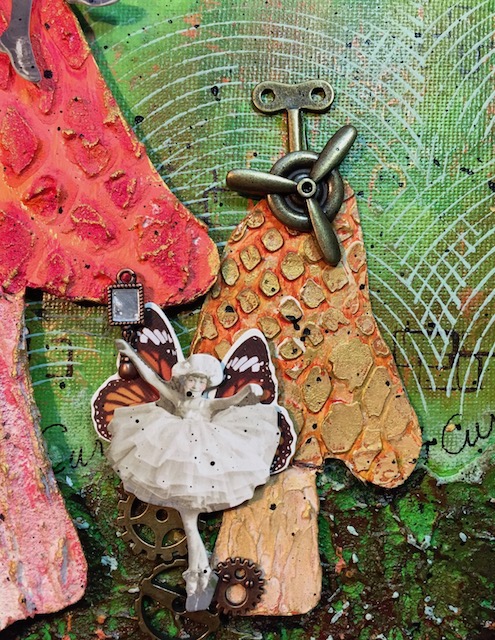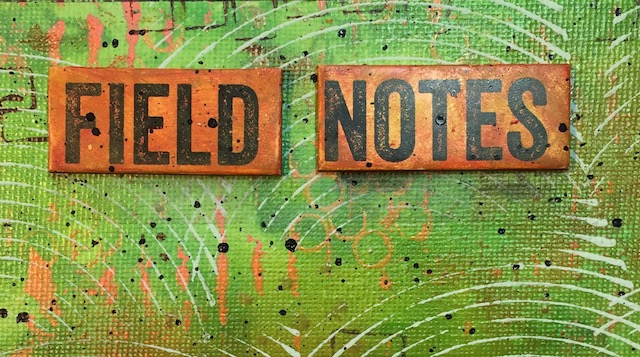 I hope I have inspired you to go out in nature, observe and use your imagination. Let me know if you find a bit of magic out there!