Posted by DecoArt on Jan 19th 2018
With the new year here, I have been trying to carve out time to work on projects that are just for me, to try new crafts that I have always wanted to explore but have never had the time, and to paint just because. So far I have played with wool roving, marbled acrylic paints, and this weekend I painted several canvases in both abstract and floral patterns. The floral one was surprisingly easy to do, so I used the same technique to paint a canvas letter to create a floral letter monogram art piece for my kids' reading nook. All I needed were a few Americana Premium Acrylics, paint brushes, and the canvas W (for Whitten, our last name). 
Items Needed:
Canvas Letter
Assorted Paintbrushes
Instructions:
Gather supplies.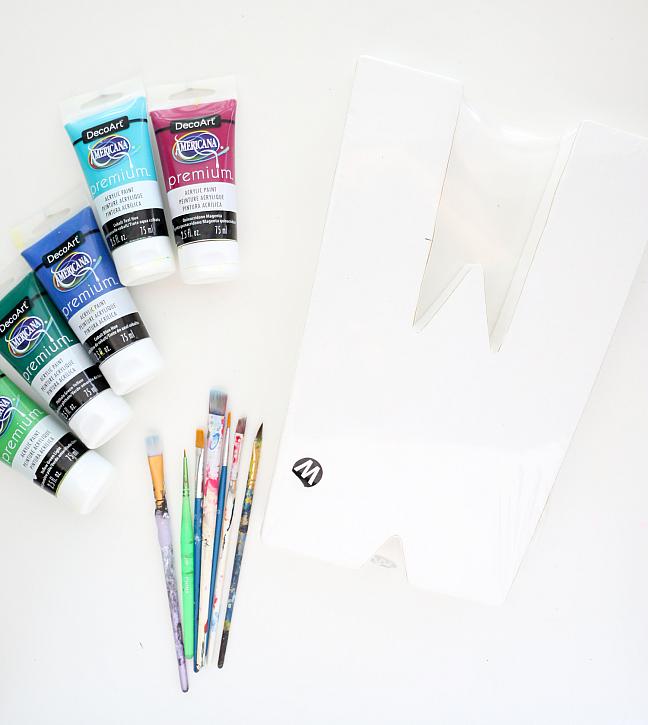 Begin by painting your letter one solid color. I went with Cobalt Blue, my favorite color.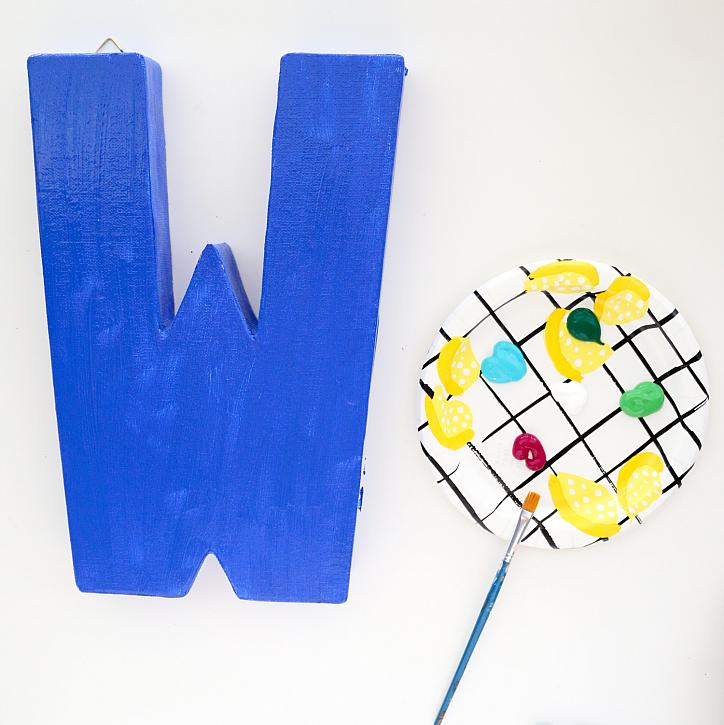 Once the blue had dried, I began by painting leaves scattered around the canvas. Then from the leaves came the stems.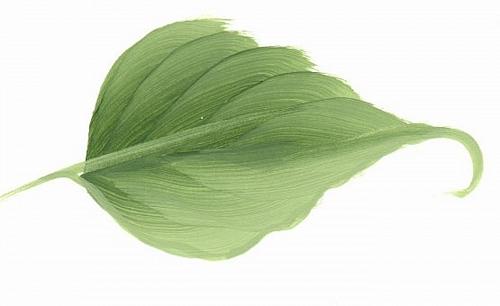 Next, I came back with a darker green and accented the interior of the leaves and drew a few more thin stems around the canvas area.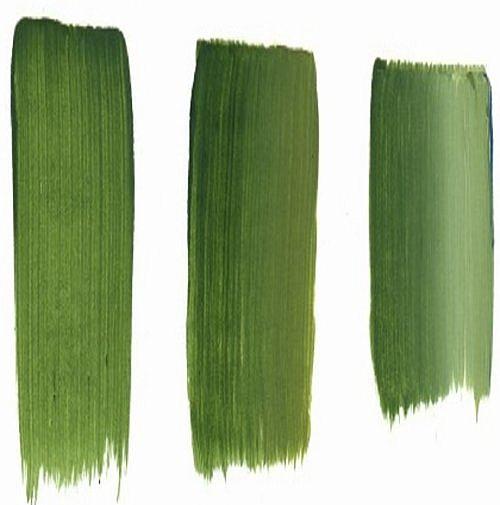 From here I added a few yellow dot flowers by using the bottom of my paintbrush to gently dab the dots on the end of the thin stems.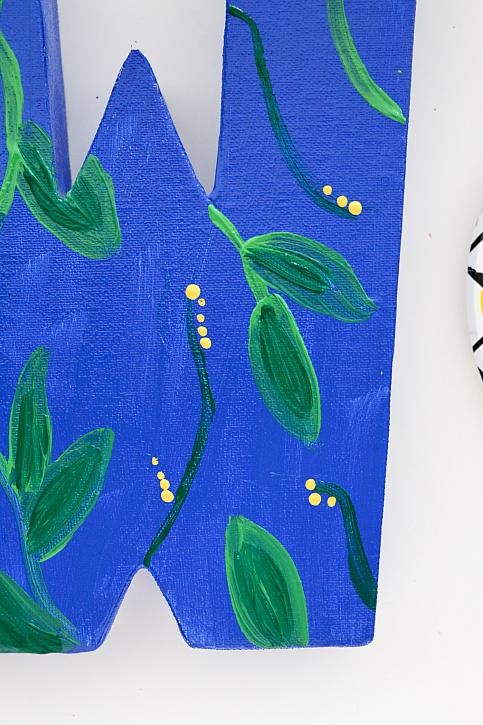 For the final touch, the colorful flowers. For these, I simply dipped my flat bristle brush in the magenta and white paint back and forth to create a marbled swirl and then just dabbed the paintbrush on the canvas around the leaves and stems to create an abstract multicolor flower pattern. Several dabs per flower seemed to work perfectly.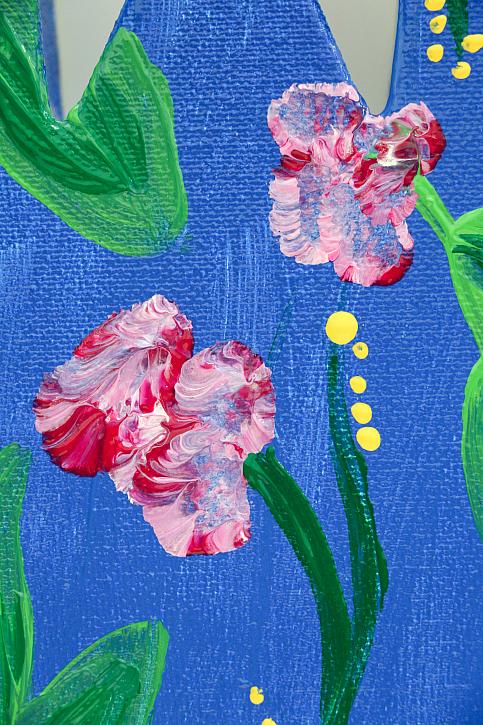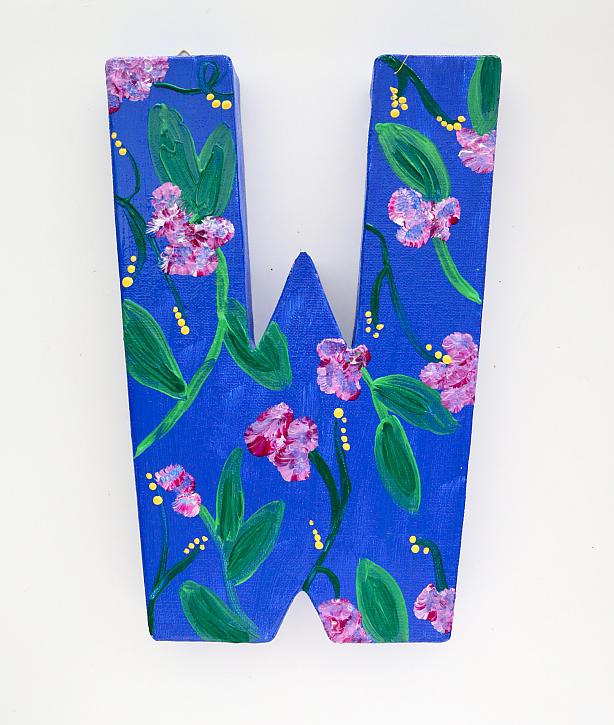 Once the paint was completely dry, I hung up the floral monogram inside an old Ikea picture frame and added a few other DIY art pieces around it. A perfectly cute and floral gallery for a cozy little reading nook.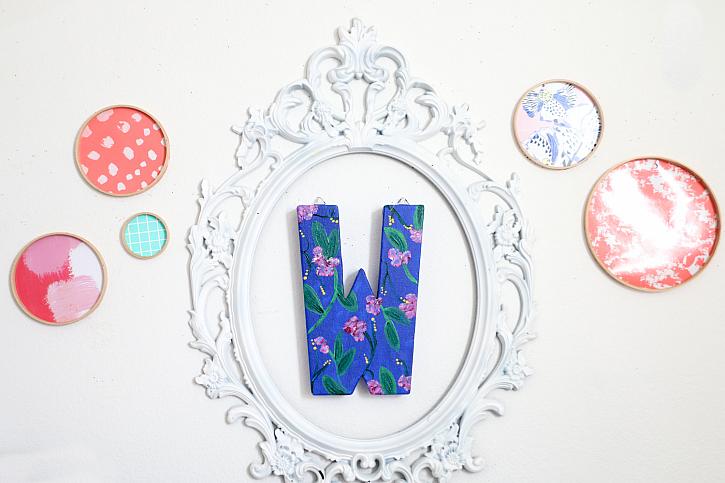 Have you all ever tried painting floral patterns before? I usually have a hard time making realistic looking flowers, so that is why I love the dabbing technique!