Posted by DecoArt on Aug 29th 2020
I've really been enjoying the birds this summer. From listening to their lovely songs and keeping the hummingbird feeders filled, to watching them soar over our fields. I have a Christmas ornament exchange coming up with a group of art friends, and I thought it would be fun to make some stenciled folk art birds. These birds will bring some joy from summer into our long winter.
Items Needed:
Fabric
Fine White Cotton Thread
Sewing Machine
Polyester Fiber Fill
Cosmetic Sponges
Pencil
Pen Cap
Gauze Ribbon
Sari Ribbon
Scissors
Baby Wipes
Scrap Paper
Craft Mat Or Palette
Instructions:
Step 1: Make a paper pattern of a bird and wing, then cut out the shapes in fabric. I like using a high quality, tightly woven cotton fabric for stenciling.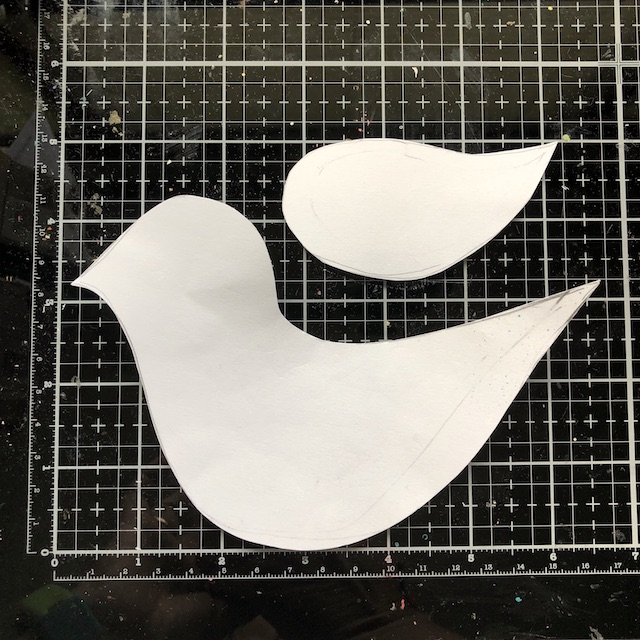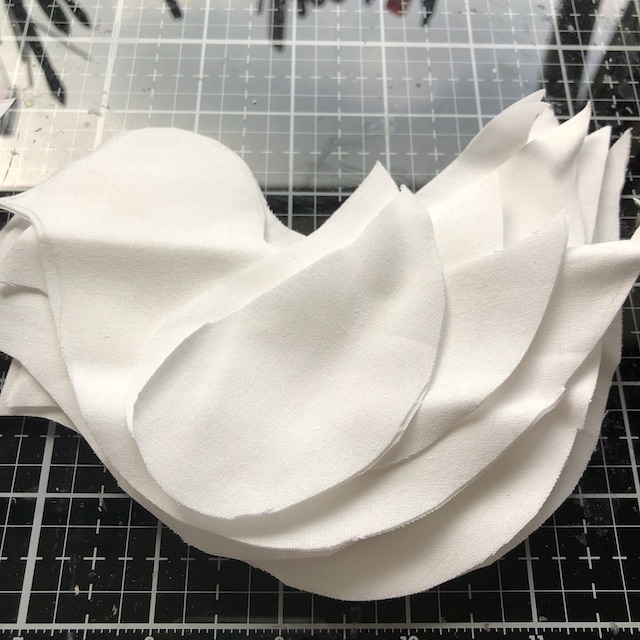 Step 2: Start with the wings, the Doily stencil, and DecoArt's Purple Rain and Vivid Violet. Use cosmetic sponges to dab in a light layer of paint, being careful not to put too much paint on the sponge, or you won't get a clear image. Set aside to dry.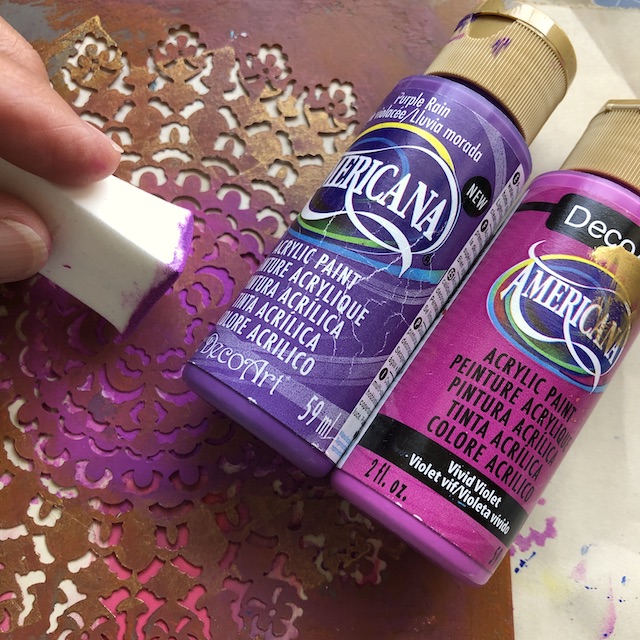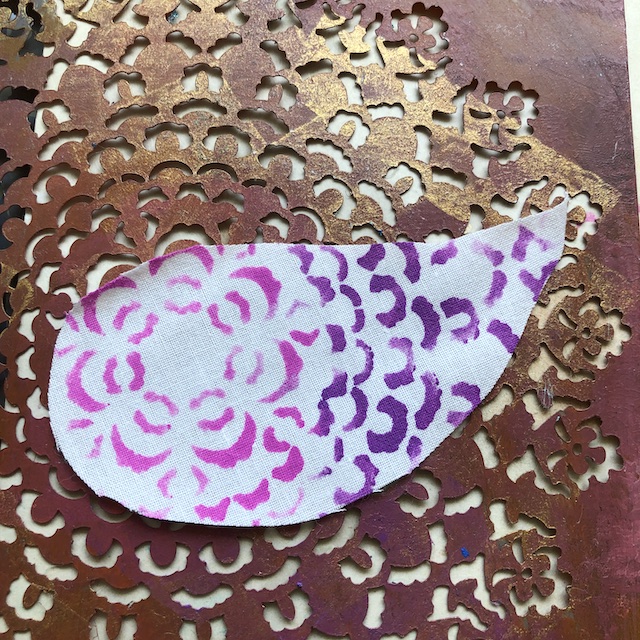 Step 3: To give your ornaments some sparkle and shine, add metallic paints. On each wing I used the eraser on a pencil, dipped it into DecoArt's Glorious Gold, and stamped the dot of gold into the center of the open area. I decided I wanted a bit more gold on the wing, so I found a pen cap to dip in the paint and stamp around the dot. Let dry.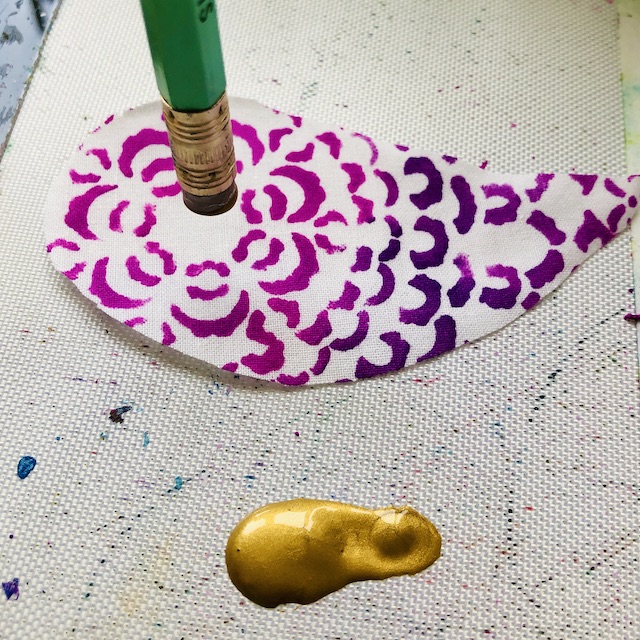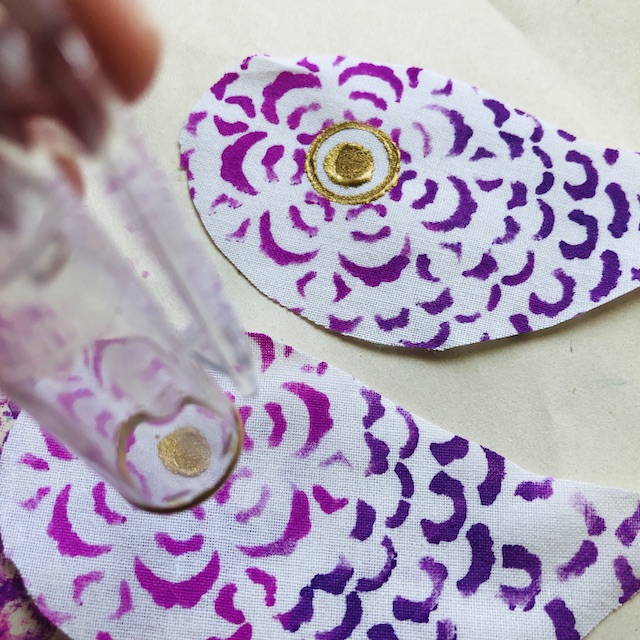 Step 4: Now it's time to stencil the bird's body. Start at the head with one of the smaller Bloom stencils and center the dot for the eye. Then, move the stencil down the neck, line it up and stencil another row or two to imitate feathers.

I varied between the DecoArt Moody Blue and Indian Turquoise, because I want each bird to be slightly different. For the body, move to the larger Bloom stencil and line up the flower petals to look like feathers. Add DecoArt's Peacock Pearl and Ice Blue Metallics for some shimmery feathers. Let dry completely.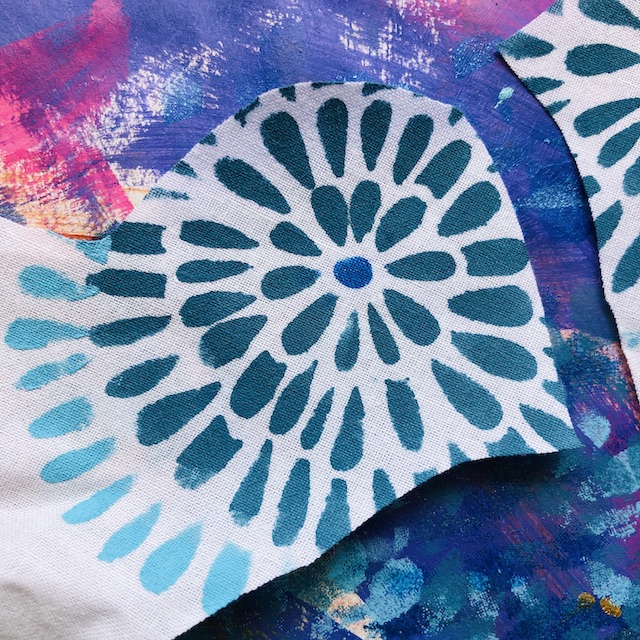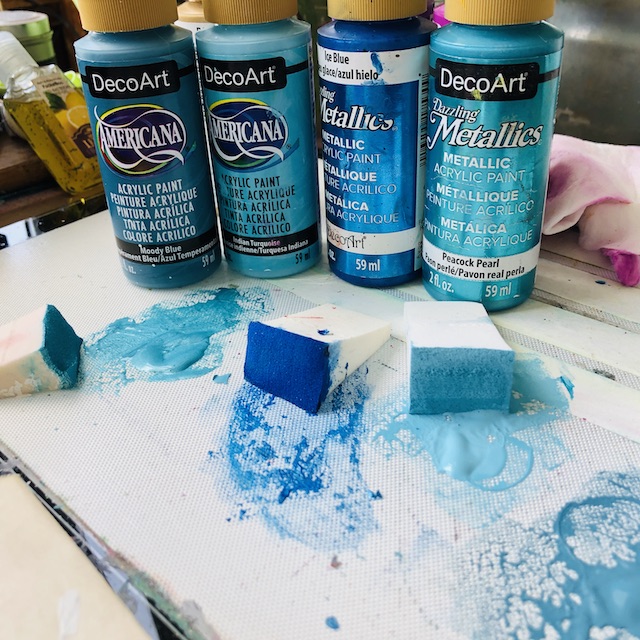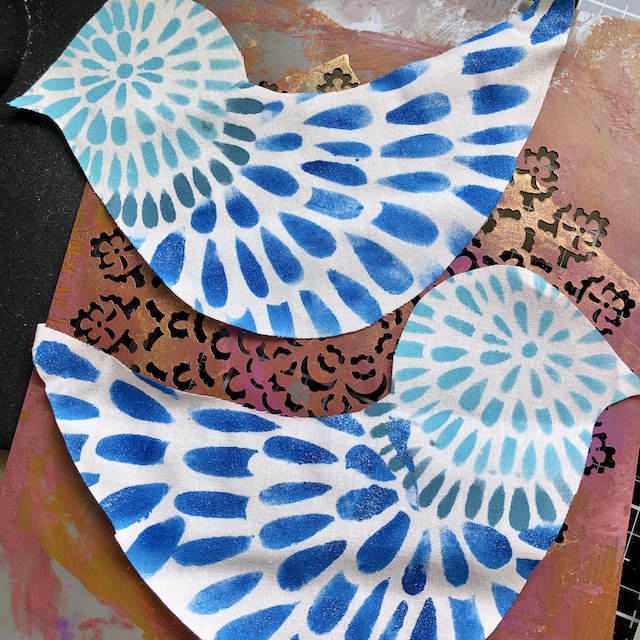 Step 5: Time to sew! Get out your sewing machine for this, or sew by hand. I started by sewing the wing onto one side of the bird along with the gauze ribbon, then put the two bird halves together, painted sides out. Sew around the bird, adding in the sari ribbon for tail feathers. Leave an opening to put the bird's stuffing in to puff it up a bit, then sew closed.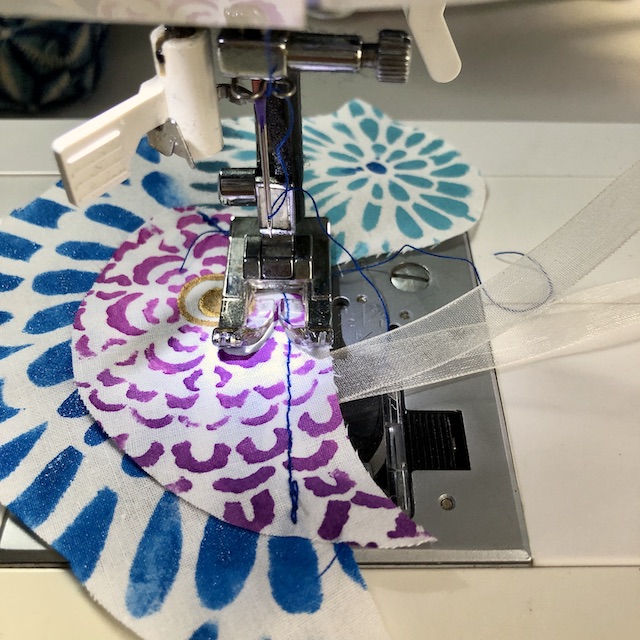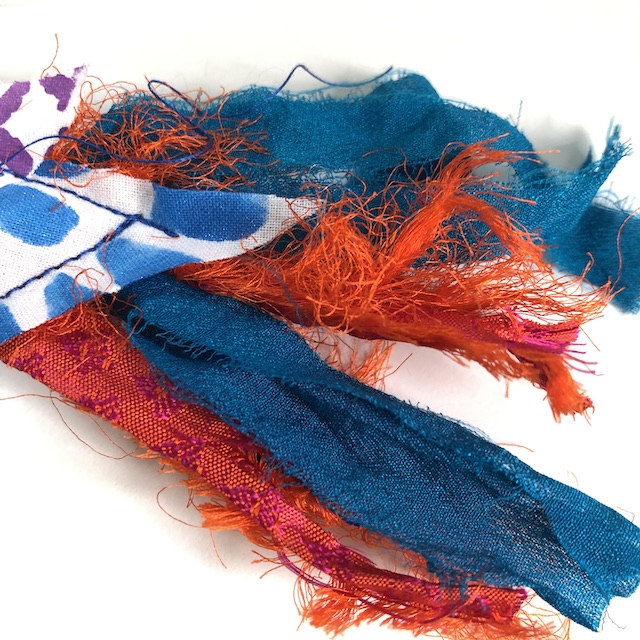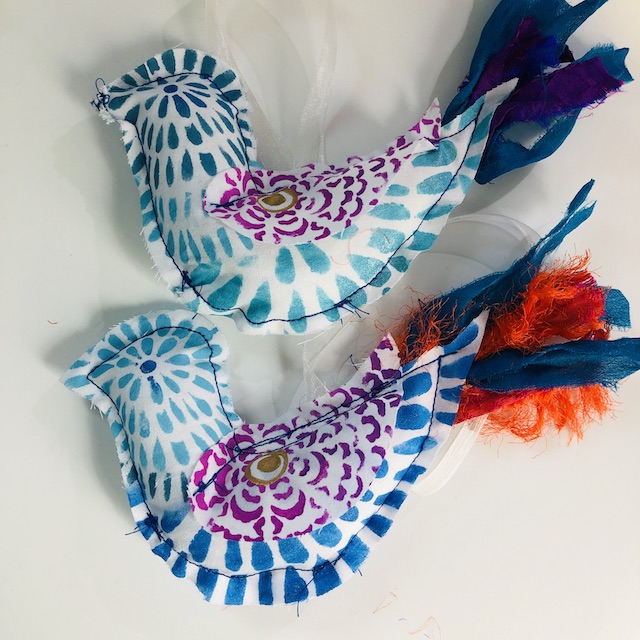 Details: I made eight bird ornaments for my exchange, and I like the variety of subtle color play on the birds to make each one unique. I find the acrylic paints are fine on a project like this, since they won't be washed. Try out some different color combinations to get a completely different look, like red and orange.

I hope you enjoy making your own folk art fabric birds!

Take care,
Maura