Posted by DecoArt on Sep 10th 2015
Football season is just beginning and I think it is by far my husband's favorite pastime or sport. He doesn't play anymore, but he grew up from the young age of 9 playing his favorite sport. Recently I found an old picture of him in his football uniform - #58. I thought it was the perfect photo to frame for him as a gift for the true football fan that he is. I also wanted to customize the frame that it went into. As long as I have known him, the Pittsburg Steelers have been his team. So I knew I had to dress up my frame with the traditional gold and black colors of the Steelers. 
Items Needed:
Unfinished Wood Frame
Assorted Brushes
Washi Tape Or Painters Tape
Instructions:
I started with an unfinished wood frame that I found at my local craft store, and Americana Multi-surface Satin paint in School Bus yellow and Black Tie black.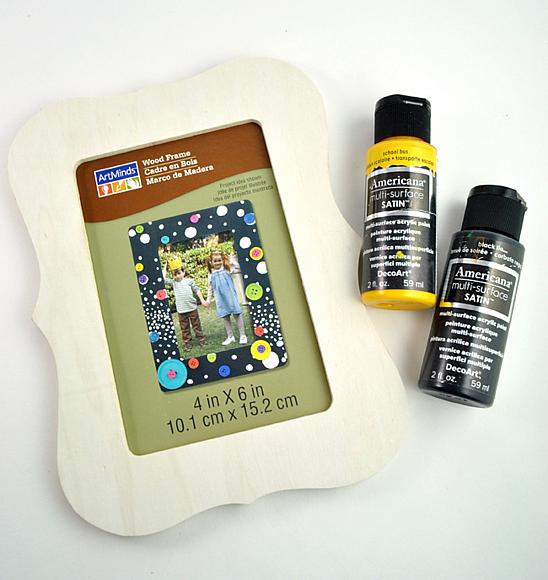 First I painted an overall coat of the yellow on my frame, front and back and let it dry completely.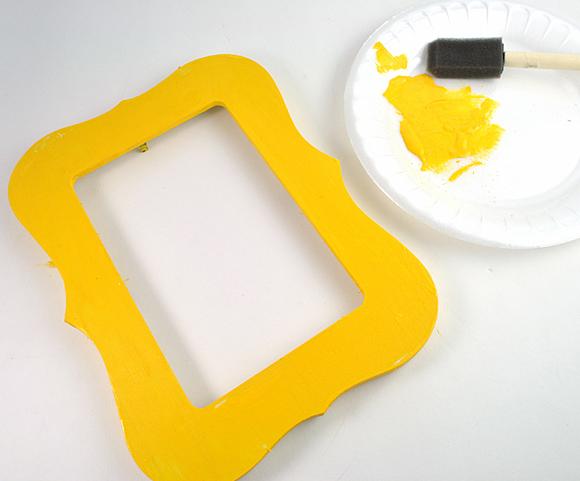 Then to create a sporty striped design, I used strips of washi tape as my "painters tape". Wherever I put my tape is where I wanted the bright yellow color to show through.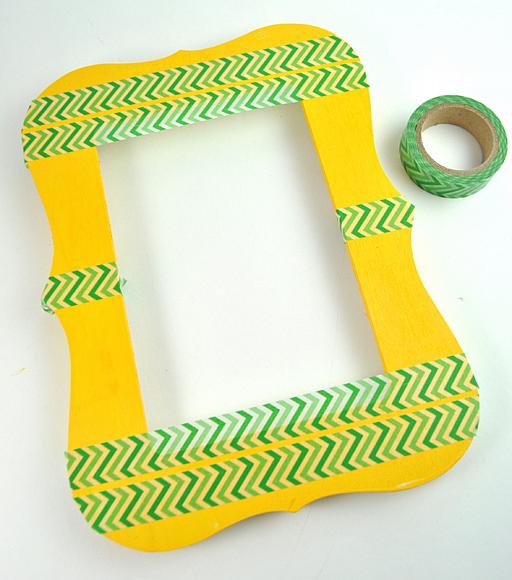 After painting on a coat of the black paint, and while my paint was still wet, I carefully pealed away the tape to reveal my Steelers inspired frame which will look perfect with the vintage black and white photo I found.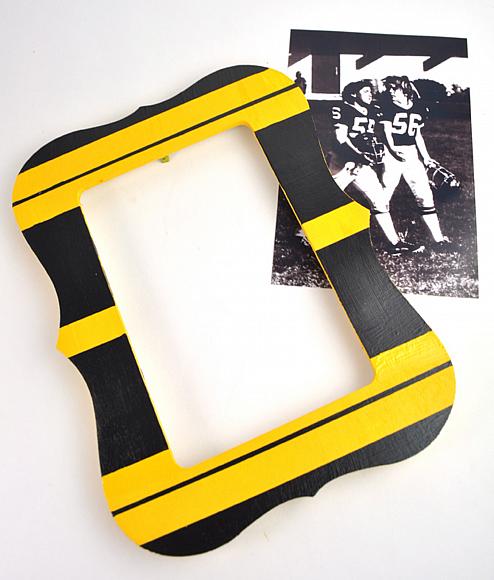 The best thing about this easy craft idea is that you can tailor it to any sports fan. With the huge range of colors in the Americana Multi-surface Satin line, you are sure to find your favorite sports team's colors!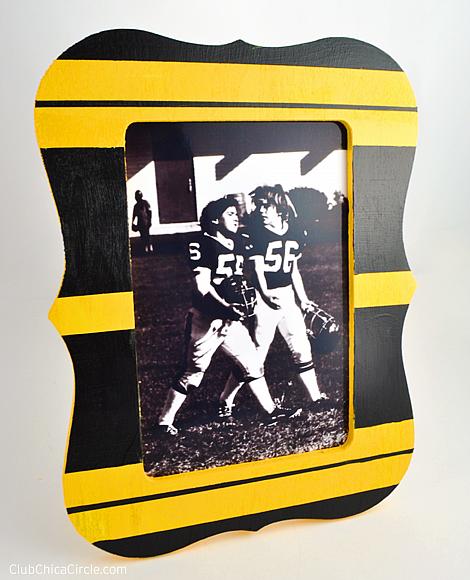 Go Team and Happy Crafting!