Posted by DecoArt on Oct 2nd 2014
Hello there! It's Robin with All Things Heart and Home and I'm finishing up a little fall nesting in my den. This year, I'm using book pages as a jumping off point for all things autumn. Today I want to show you how easy it is to add a touch of whimsy to any space with this sweet little fox silhouette!
Items Needed:
Book Pages
Frame With Cardboard Insert
Template Of A Woodland Animal
Decorative Paper
Instructions:
With a few book pages ...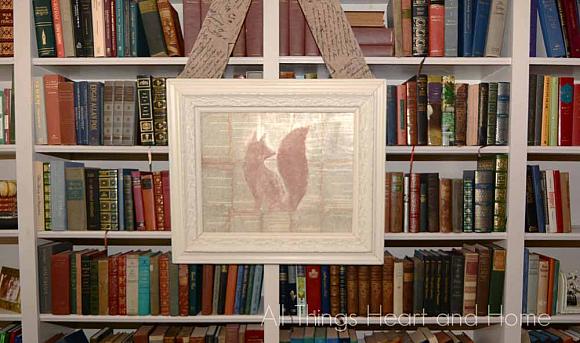 And some DecoArt Metallic Paint, your favorite woodland creature can add a little shimmer to your fall decor.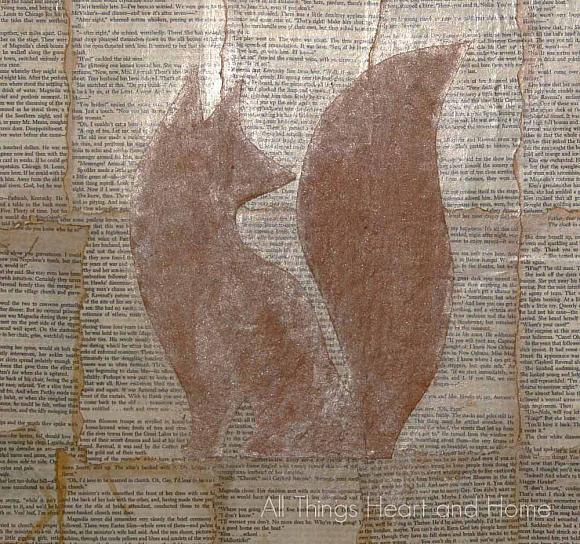 First, tear your book pages so you have no straight edges...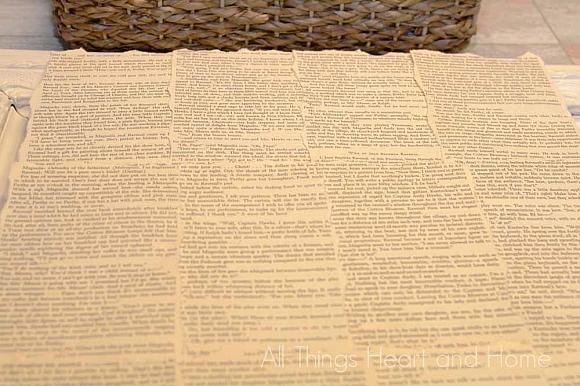 Add the Americana Multi-Surface Gold Metallic paint to a paper plate along with a little water...mix the paint and water.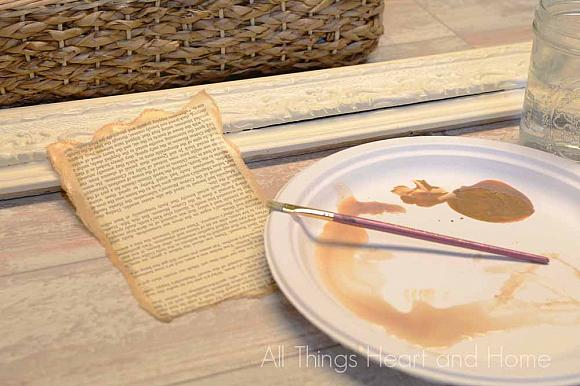 Either paint the edges or dip the edges in the watered down paint...this is a way to give your final product depth and of course it ages the book pages even more...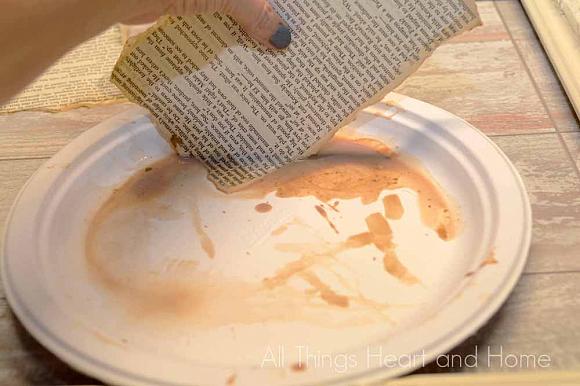 When your pages are dry, use the Americana Decou-Page glue/sealer to glue the pages onto your cardboard...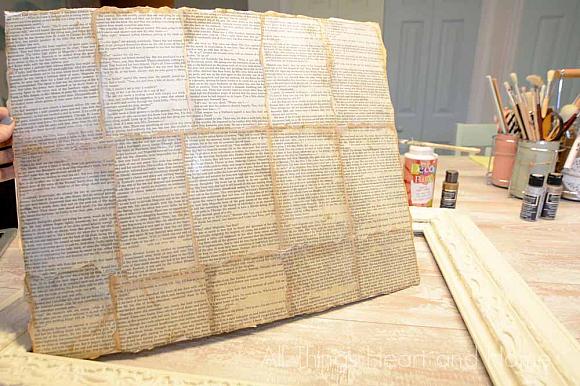 Using your template, trace your little woodland creature onto your decorative paper...now, cut it out!
Add water and Americana Multi Surface Silver Metallic to a paper plate and mix...using the gold (from your book page edges) and the silver, watercolor your cut out until you have it just like you want it! Be conservative if you want your decorative paper to show through-you can always add more later! The metallics give the image a beautiful shimmer!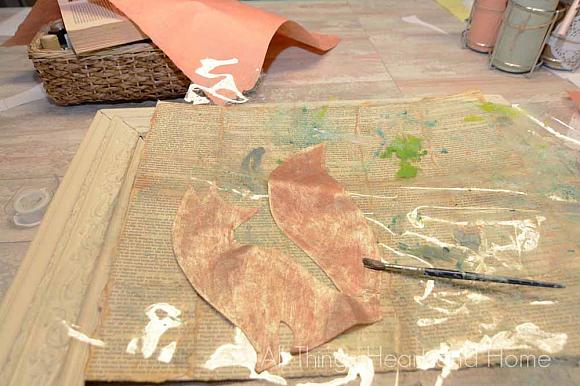 When the image is dry, use the Decou-Page to glue it onto book page background...then paint a thin coat of Decou-Page over the entire project...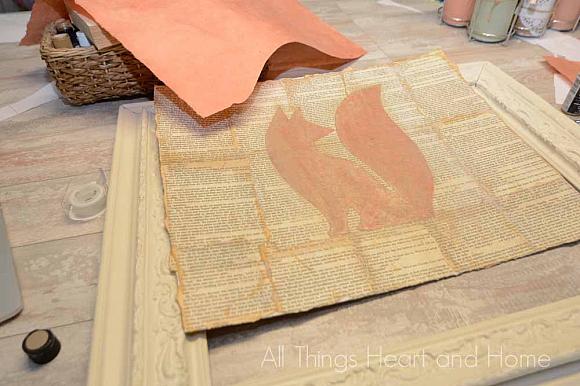 My little fox just shimmers!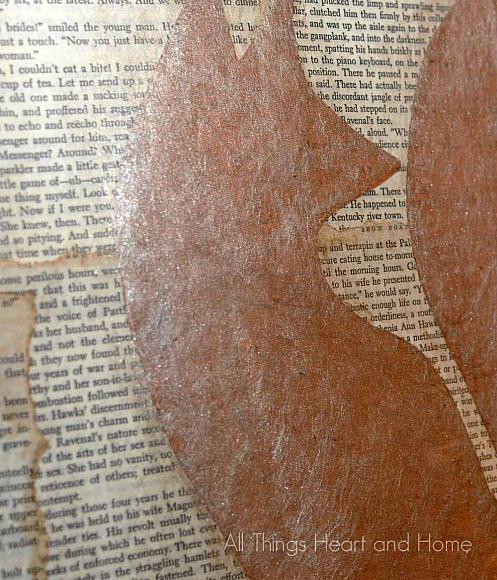 Thanks for hanging out with me my crafty friends!