Posted by DecoArt on May 19th 2019
I'm at it again with another fun project using the Galaxy Glitter! I've created a couple of projects using this Galaxy Glitter and I'm really liking the results with this. For today's project, I really wanted to create a Mermaid Inspired Wreath, but I didn't want to be so literal with the mermaid embellishments so I went with some shells and classic mermaid color scheme.

I think this would be a fun project to make for around the pool or if you're having a mermaid themed party for the kids this Summer! Just the glittered painted wooden shells would look great scattered around the party tables for extra tabletop decor.  
Items Needed:
Wooden Twig Wreath
Wooden Laser Cut Shells
Paintbrush
Hot Glue
Instructions: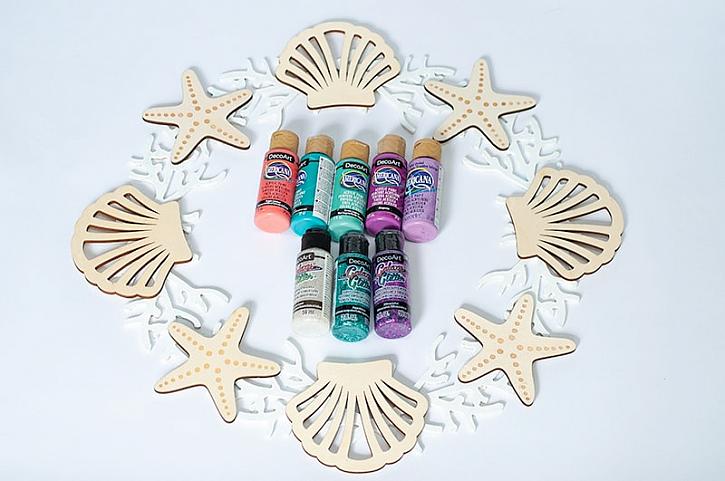 Step 1. I found these wooden laser cut shells at the craft store and I knew they would be perfect for the mermaid wreath.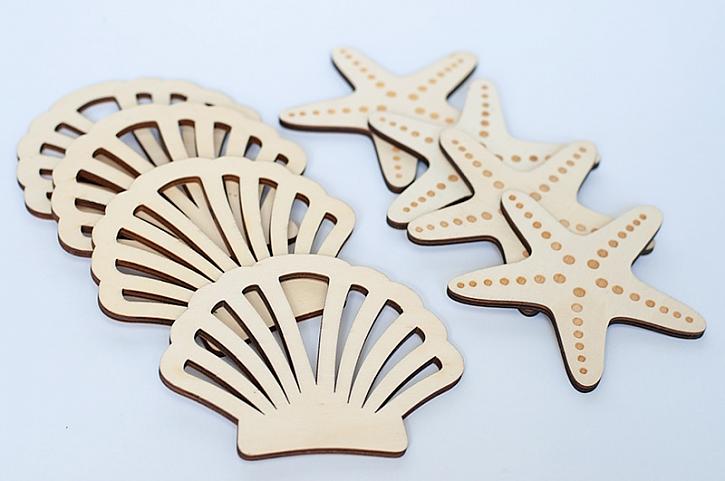 You can pick out several different shades for your shells. I really wanted to keep the colors pretty similar, kinda like a mini ombre effect.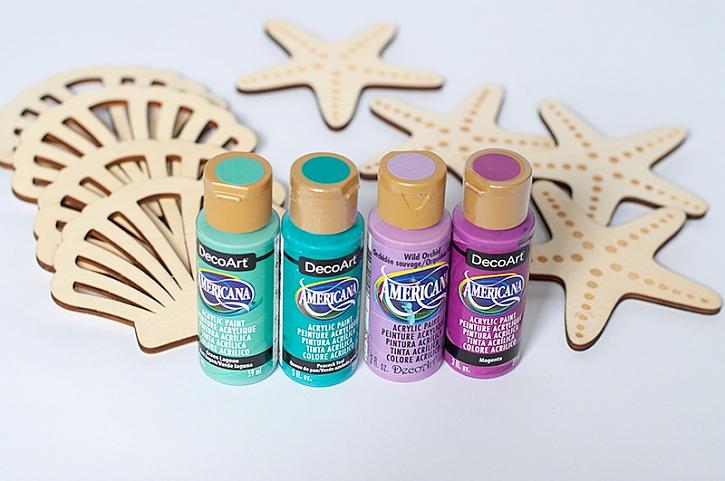 Since I will be adding the galaxy glitter over top of the shells I only needed to add one layer of paint for this step.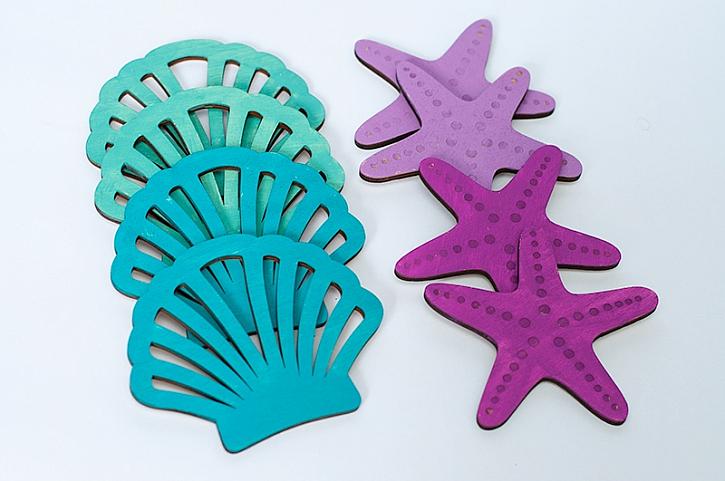 Step 2. Now the fun part adding your glitter! You can add as little or as much glitter for this step. But the more you add the more of an effect you'll get.
I did a total of 8 coats, letting each coat dry at least 10 minutes. I started the project in the morning and throughout the day I would add more coats of glitter.
They look so sparkly, it makes you want to add the glitter on everything!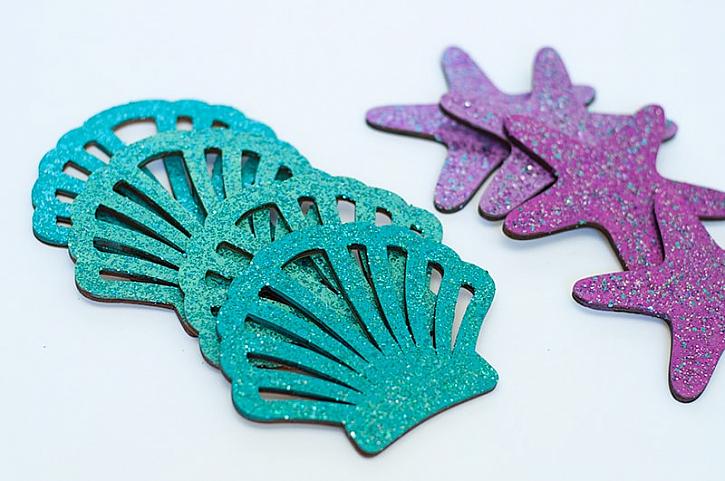 Step 3. Next, let's paint our wooden twig wreath. When I first saw this wreath, I really felt like it resembled coral to me. Perfect for a mermaid inspired wreath, right?!?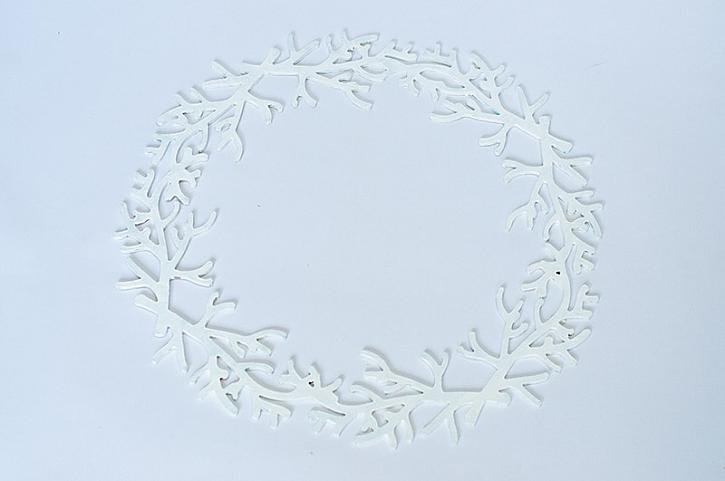 This Bright Salmon colored paint is probably one of my favorite paint colors to use. It's the perfect coral color to use on a coral inspired wreath!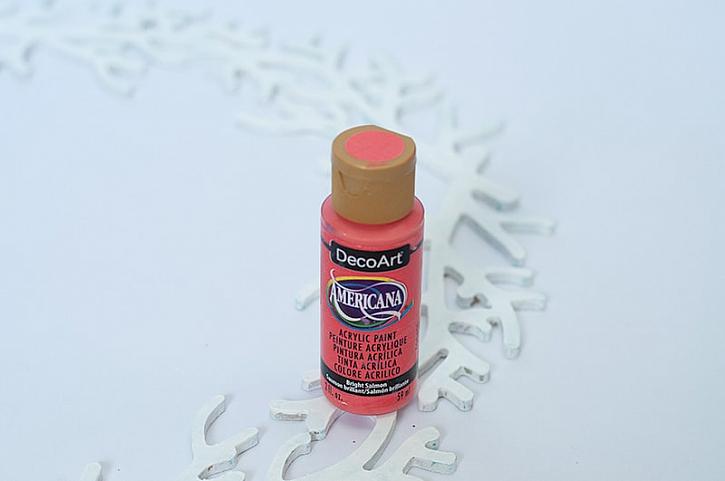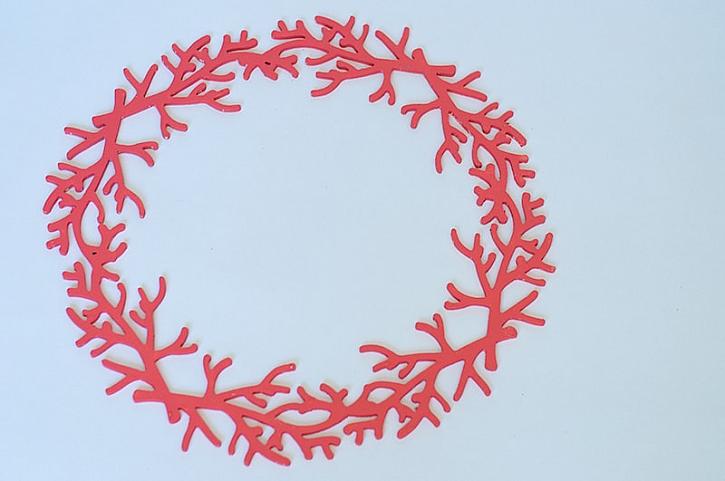 Step 4. Now it's time to put everything together! I used my "handy dandy" glue gun to place everything on the wreath. Those shells won't be going anywhere now!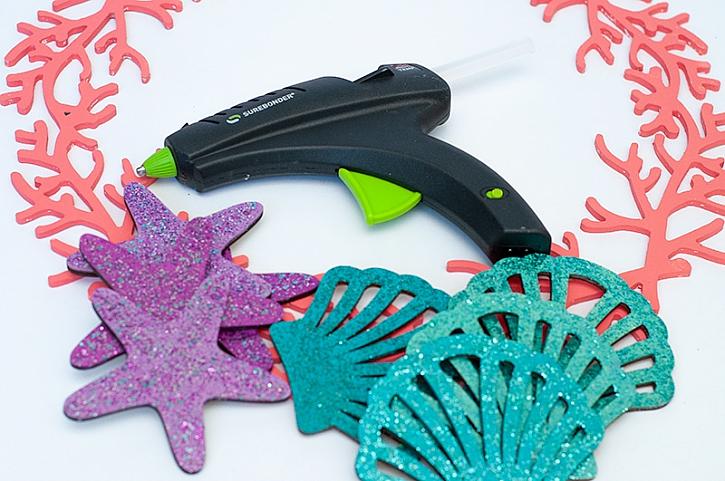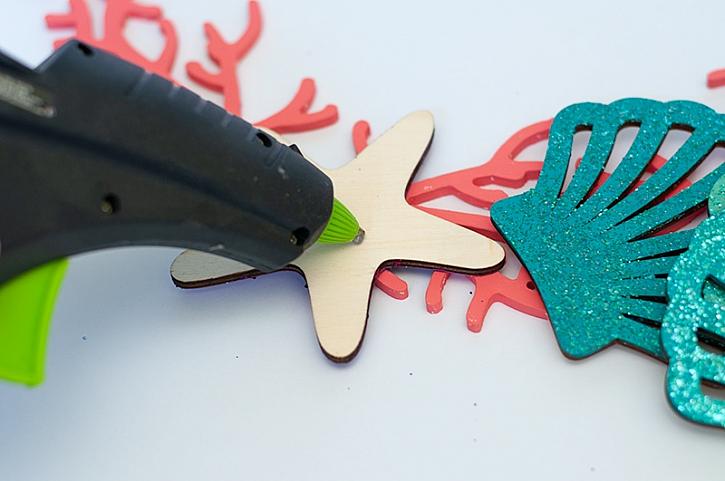 These colors all look so perfect together, and in person, the glitter looks amazing!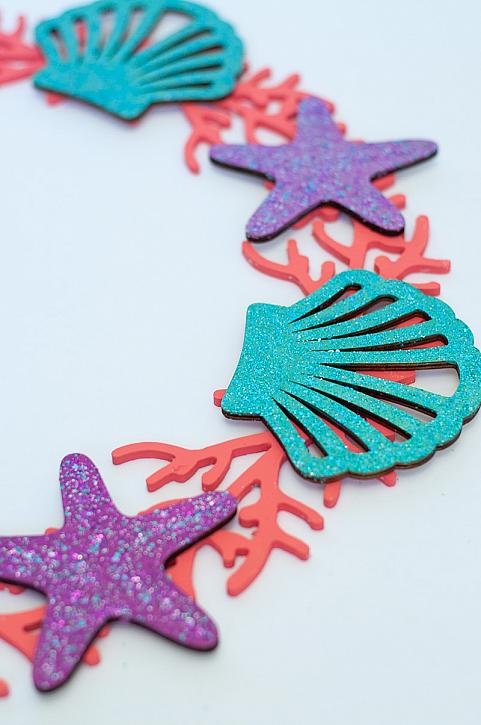 Now that we're finished we're ready to hang up our wreath. I was just able to use a nail to hang the wreath up on the wall, but if your planning on hanging it on your front door you can add some jute or even some mermaid ribbon to the top.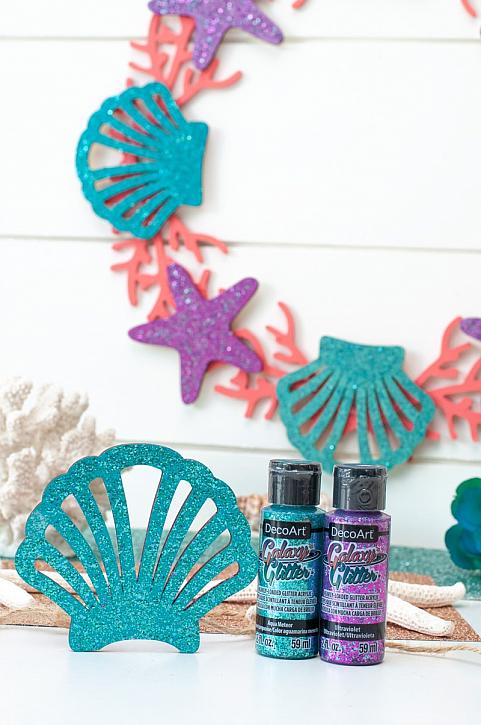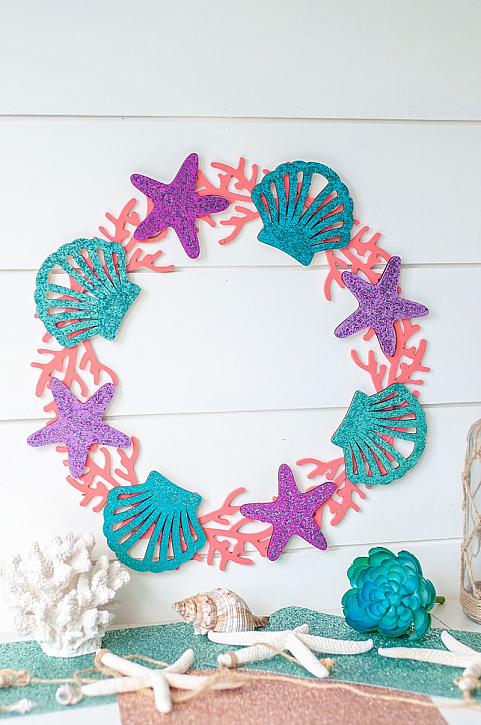 As always thanks for stopping by and checking out my latest project with DecoArt! This wreath will be the perfect addition to any mermaid themed room or party!