Posted by DecoArt on Feb 9th 2018
I'm somewhat of a wreath hoarder. I love them, but most of them have greenery. I like the idea of this simple, geometric wreath to break up all the traditional wreaths.
Items Needed:
6 - 1x4 Pieces Cut To 10 Inches And 30 Degrees Angles On Both Ends
6 - 2 Inch Mending Plates With Screws
Drill
Decor Of Your Choosing
Instructions:
Cut your wood to size. 10" on the long side is what I chose. If you want a bigger wreath, do an inch or so longer. Smaller wreath would be an inch or so shorter.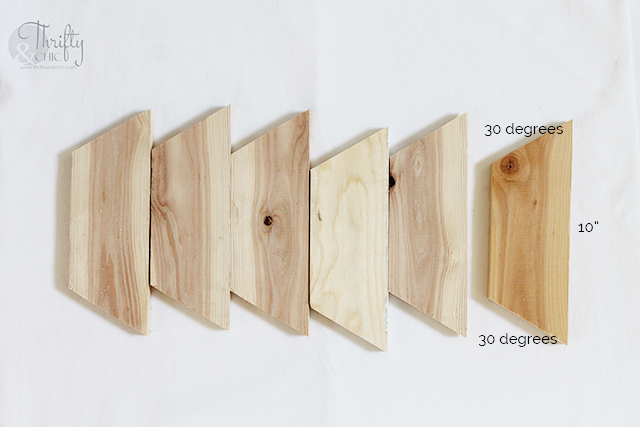 Using the mending plates, secure the pieces to one another. Make sure the beat up sides are on the back where the mending plates are being placed. Also, make sure you secure the mending plates tight so the joints won't move.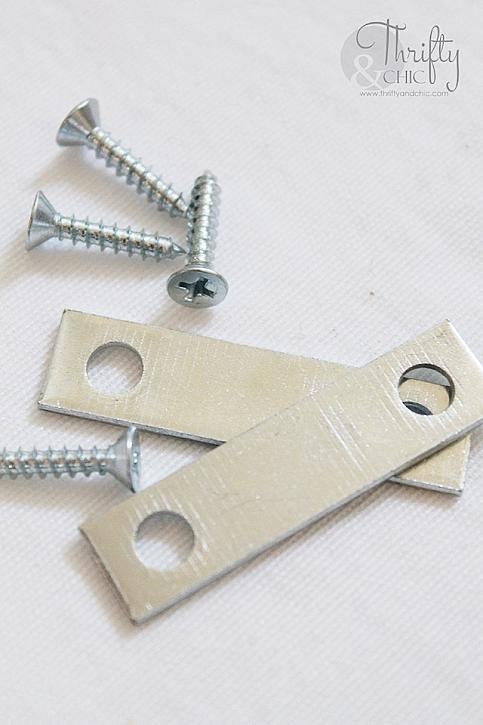 This is how it looks all put together.
And the front side.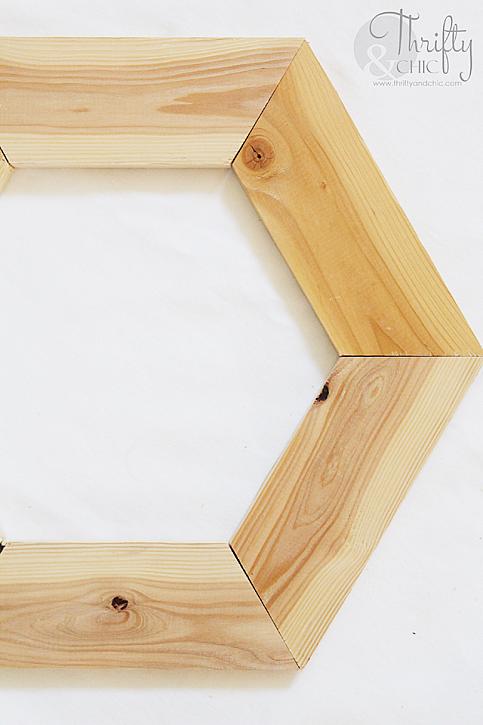 Mix 3 parts Classic Black to 2 parts Steel Blue to create what I call charcoal blue.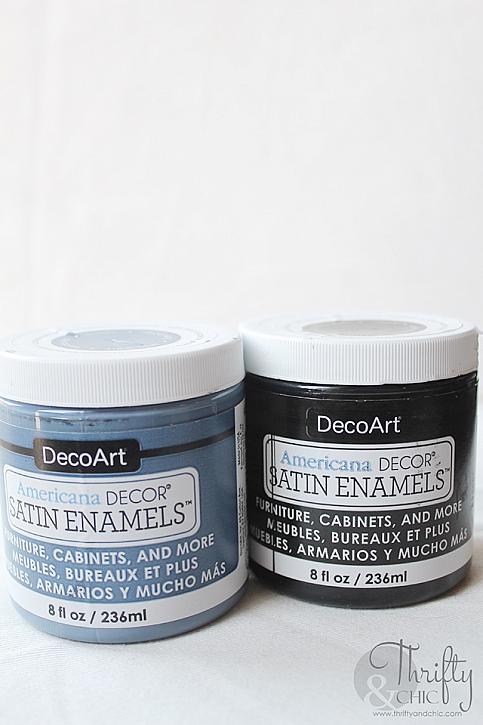 Paint the inside and top side of the wreath.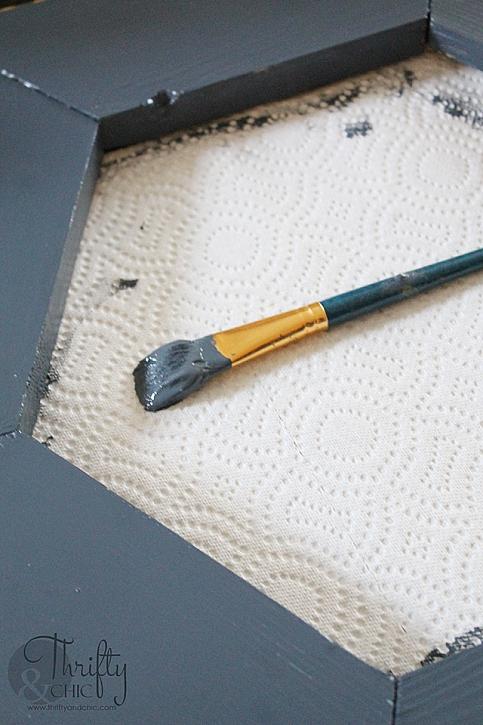 Take the Honey Gold and paint the outside edge.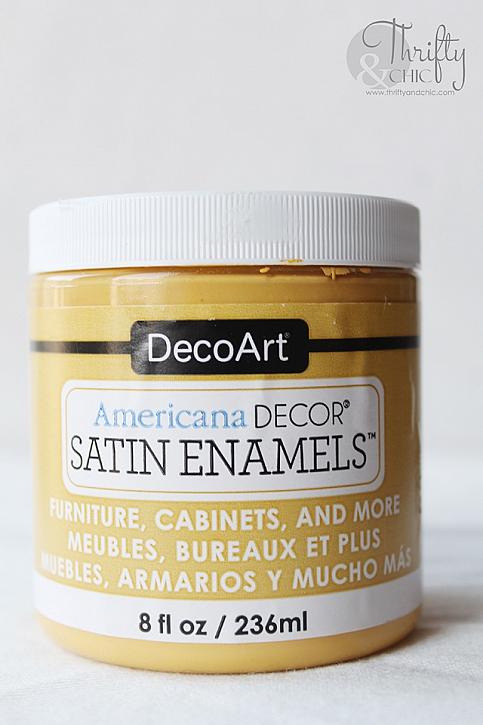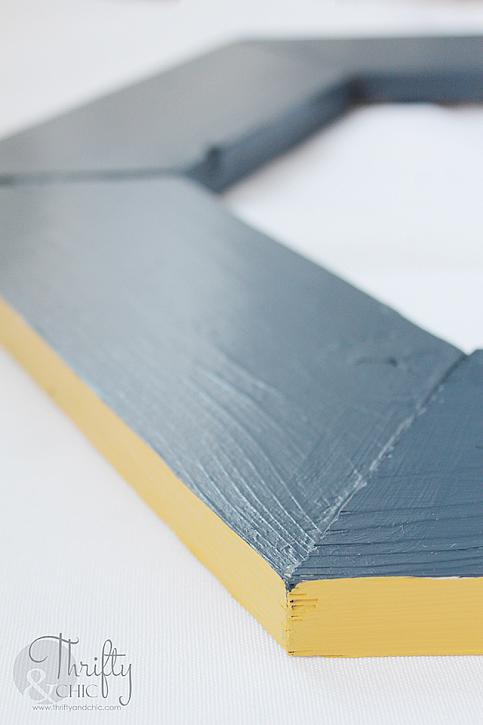 Now add some decoration to one of the side pieces. I just wrapped these spring ball sticks with some burlap ribbon.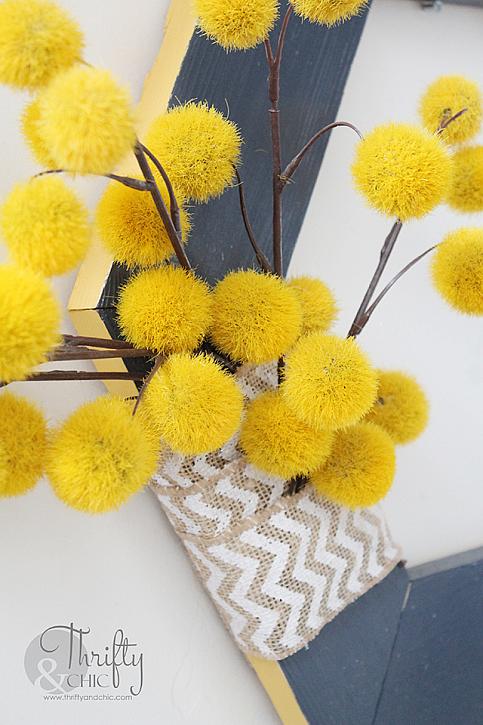 Hang!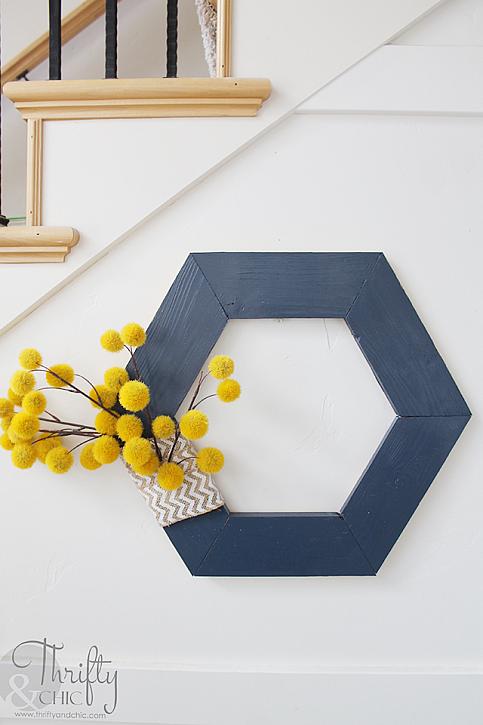 I chose to hang this in my house, but I'm sure it will make its way out to my front door. I just used a screw to hang it on the wall. I'll add some more ribbon to the top to hang it when it's time for the door. If you do choose to hang it on a door, I would glue some felt to the back to protect the door.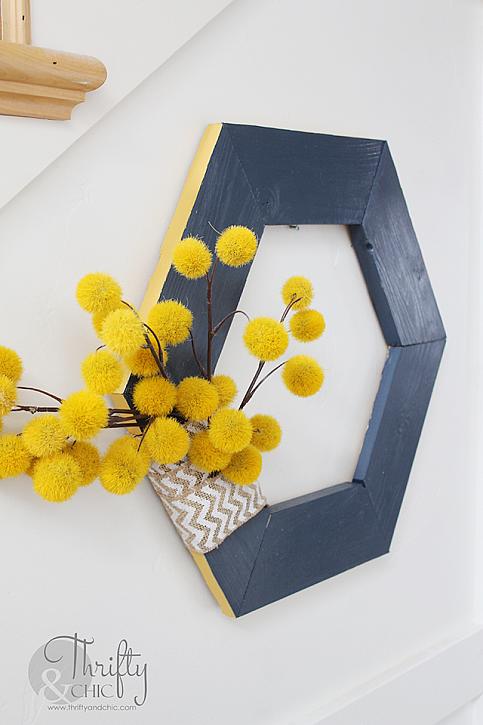 I love how this is a little bit different than any other wreath you usually see. Adds some instant character!