Posted by DecoArt on Apr 29th 2014
I happen to love the new Glass Stains from DecoArt, but wanted to try something a little different than the usual application. I've already made a couple of projects using these beautiful stains, including this Beach Flag Suncatcher and this Faux Stained Glass Mosaic Luminary.
Items Needed:
Instructions:
Doing a stained glass type design on a jar would take forever due to the drying time needed for the glass stains. Because a jar is rounded, you would have to do one small piece at a time over a series of quite a few days. So instead, I experimented with some rough brushing.


What I mean by that is that I just kind of slapped the stain on the jar with a paintbrush, not truly smoothing it out or taking any care with the design. I wiped excess back and forth with the brush until it took on a slightly tacky feel.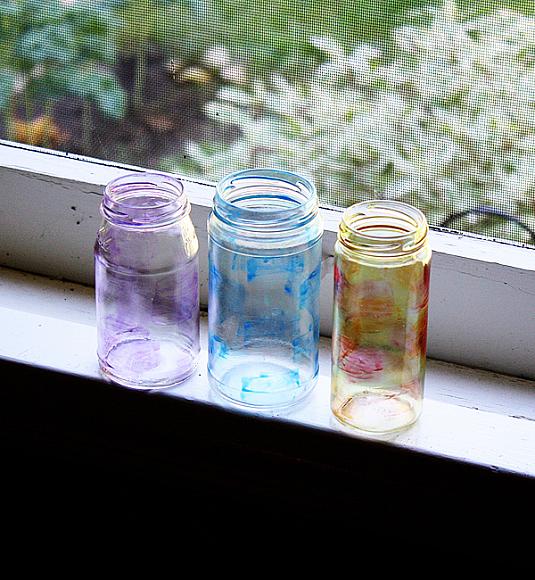 Then I used another color and (again, roughly) added a few patches of alternating color. After a 24-hour drying period I am happy to report that I think they came out beautiful!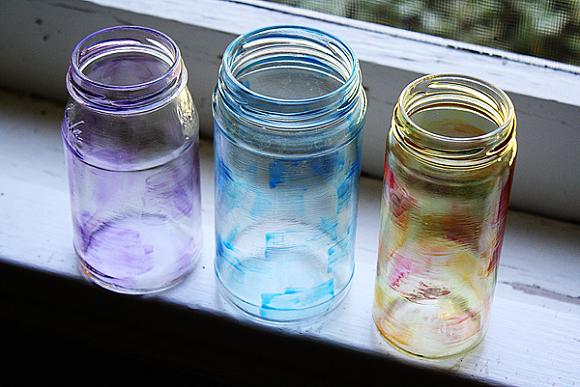 The glass stains come in quite a few colors, so let your imagination and creativity run wild!
If you would like a quick demonstration on how to use these fun glass stain paints, check out this vieo from DecoArt! http://www.youtube.com/watch?v=U01Rjs1GFJU