Posted by DecoArt on Aug 9th 2015
Wow. It's hard to believe it's already time to go back to school. The summer always flies by, and it seems that just as we've just gotten comfortable in our summer schedule, it's time to think about school supplies.
This year, I wanted to have something really fun to kick off back-to-school, so I pulled out my Decoupage Papers and DecoArt Glamour Dust to create this fun, glittery, decoupaged clipboard.
Items Needed:
Glamour Dust Sprinkle-On Glitter - Gold
Wood Clipboard
Assorted Brushes
Hemp Rope
Instructions:
I love working with these DecouPage Papers! There are so many fun colors and patterns that it's just so hard to choose.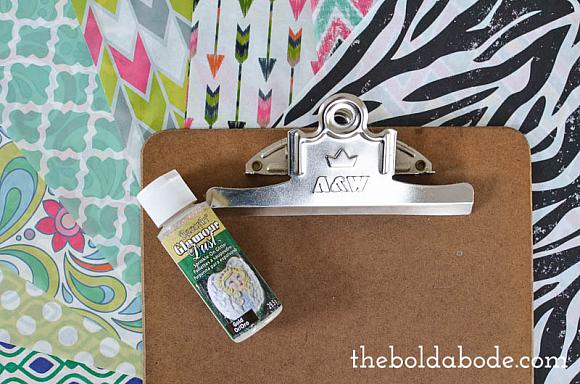 I decided to go a little bold and use the Zebra pattern. I thought the black and white would really make the Glamour Dust pop.
First, use a small piece of hemp rope to tie the clip so it stays open. This will help keep it out of the way as you decoupage the paper onto the clipboard.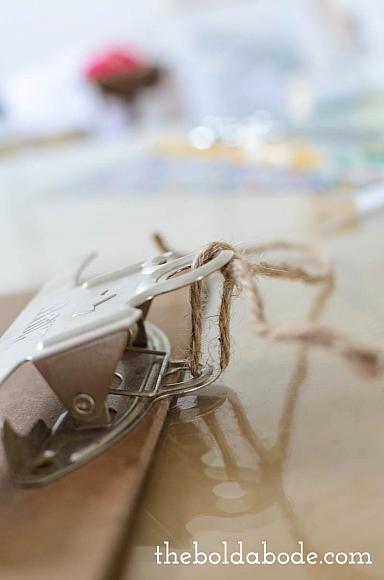 Next, make a template of your clipboard. I used regular copy paper to create mine.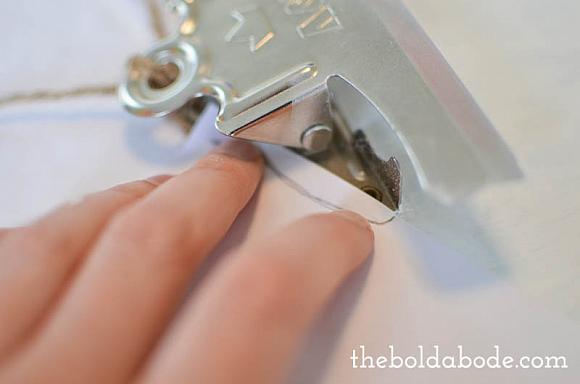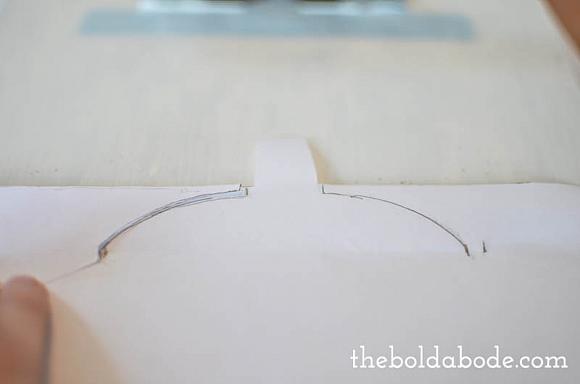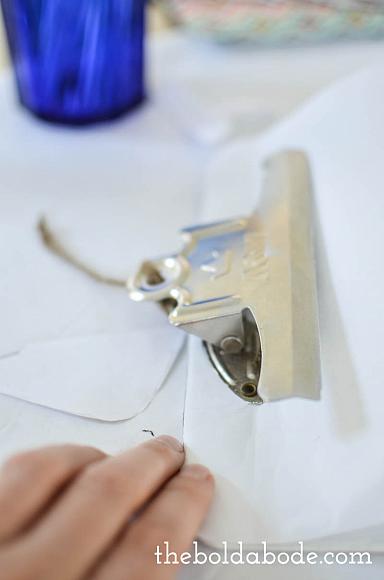 Cut your DecouPage paper from the template, and check to make sure it fits properly.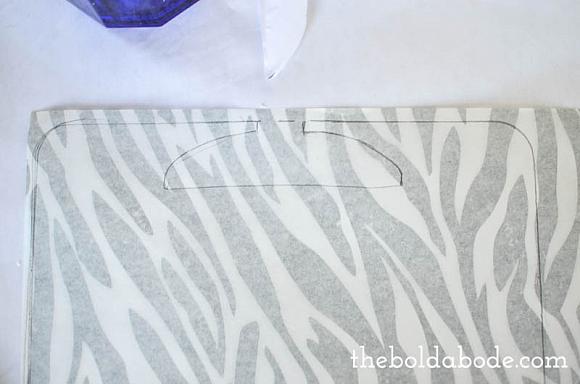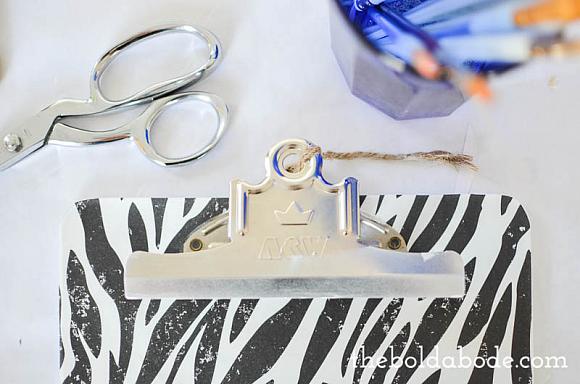 Put your paper aside for a bit so you can glitter your clip.
First apply a layer of the Decoupage, and then sprinkle with Glamour Dust.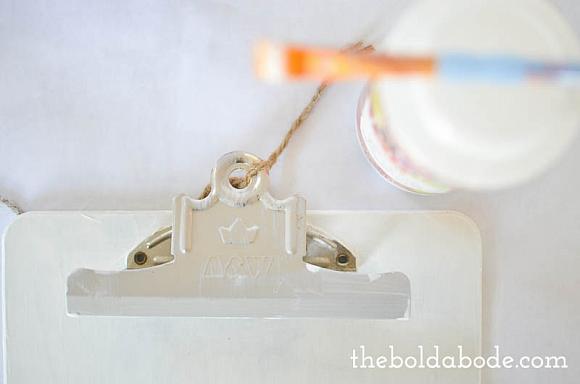 You'll have to come back later to glitter the top part of the clip.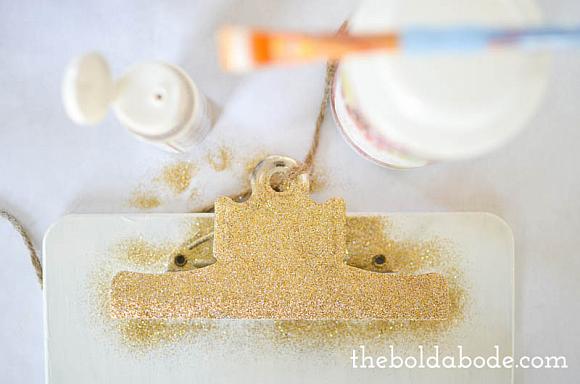 Allow it to dry before moving on to the DecouPage paper.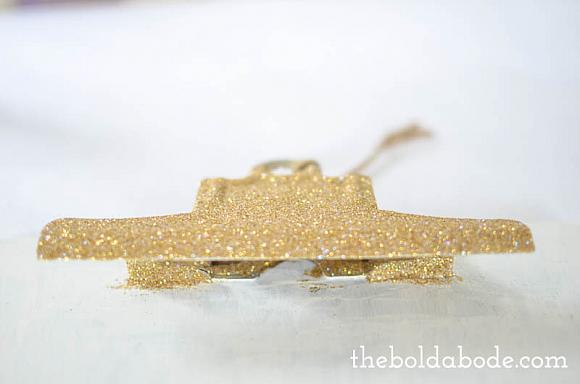 Now add a layer of DecouPage to your clipboard and carefully lay the paper on top, smoothing as you go.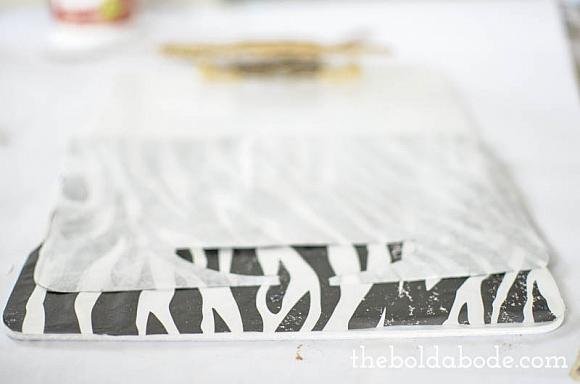 Add a second layer of DecouPage on top of your paper to seal it. Once that dries, you can untie the clip and finish glittering. Be sure to add a top layer of DecouPage on the Glamour Dust as well to make sure your glitter stays put.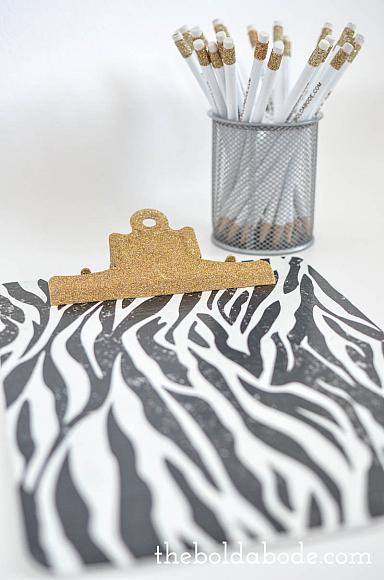 Pair it with some glittered pencils and you are set!
Have you ever used these DecouPage papers? Aren't they so fun?