Posted by DecoArt on Oct 28th 2020
Looking for a last minute Halloween craft to do before this weekend? Then look no further! This Day of the Dead project is perfect for anyone having a Day of the Dead themed Halloween party this weekend! After I found this great wooden plaque at the craft store I decided to pair it with DecoArt® Holographic Illusions™ now available at Hobby Lobby and JOANN's. This paint has large flakes of glitter that really add a special pop to any craft.
I loved the idea of using their new glitter paint for a project like this. The Day of the Dead is so bright and colorful I was able to use a lot of the glitter paint options. I get the beautiful sparkles without the mess everywhere!
Let's get started!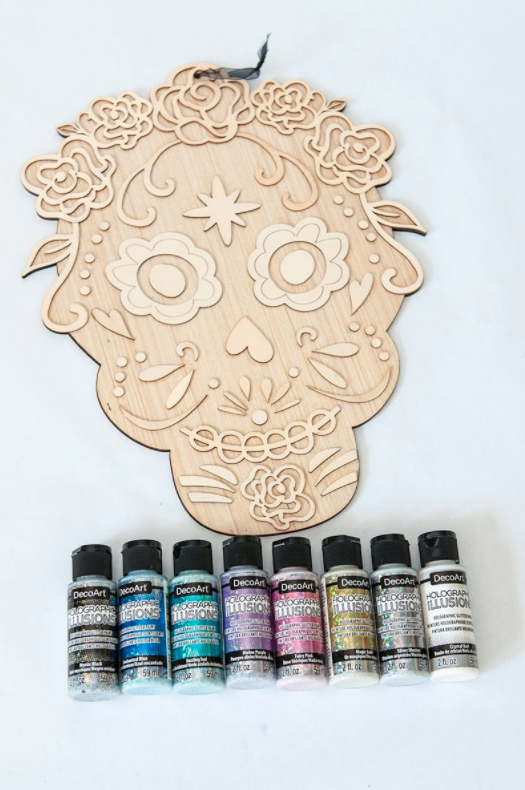 Items Needed:
Wooden Day Of The Dead Plaque
Instructions:
I started off by painting the entire plaque with Americana® Acrylics in Snow White. With Day of the Dead projects the background is almost always a solid white. I needed to do a total of three coats in the main areas, where the colored paint was not going.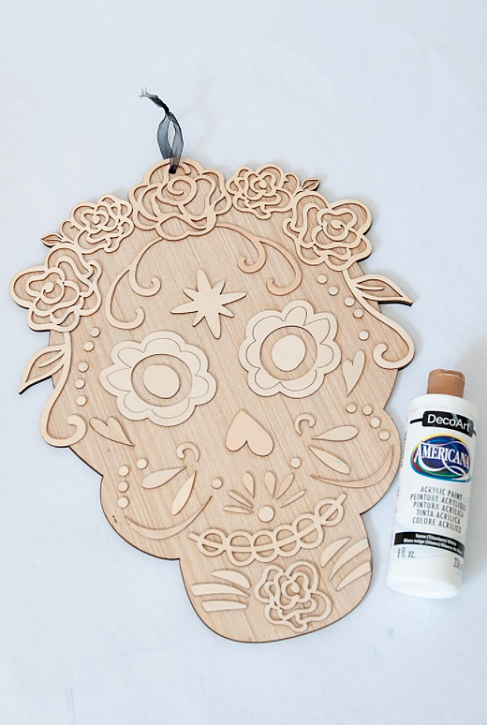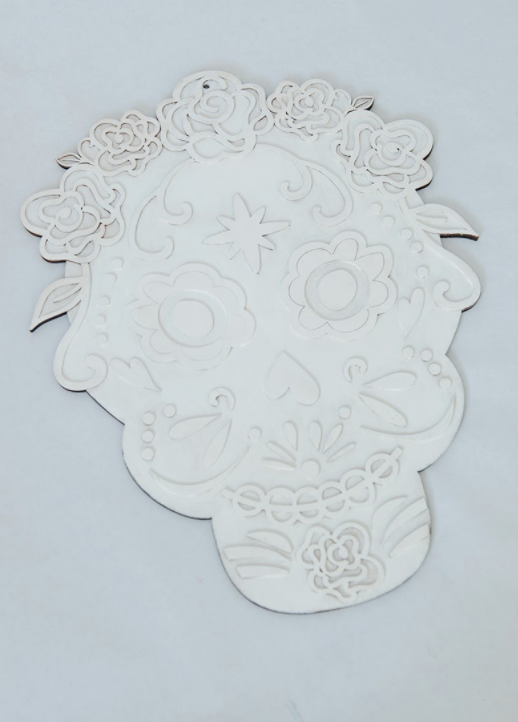 Now let's add some COLOR!! I went through my paint stash and found the perfect colors that match up with each glitter I'm using.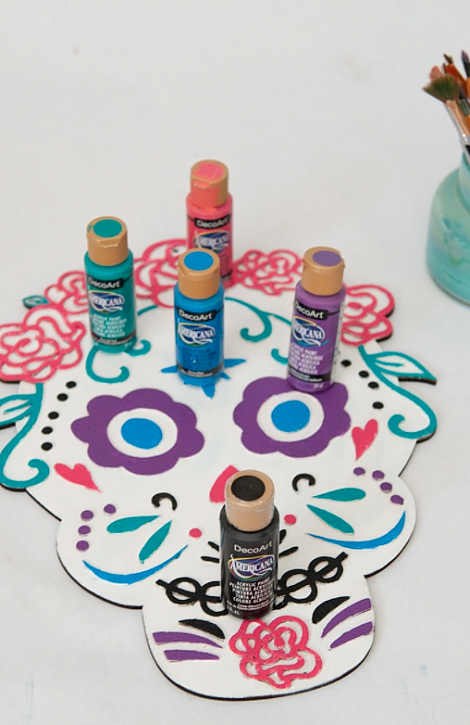 I went over all the little details on this plaque using the Americana® Acrylics, I have a list of the colors I used in the "items needed" section. Since I was adding glitter over the paint colors I only needed two coats of each color.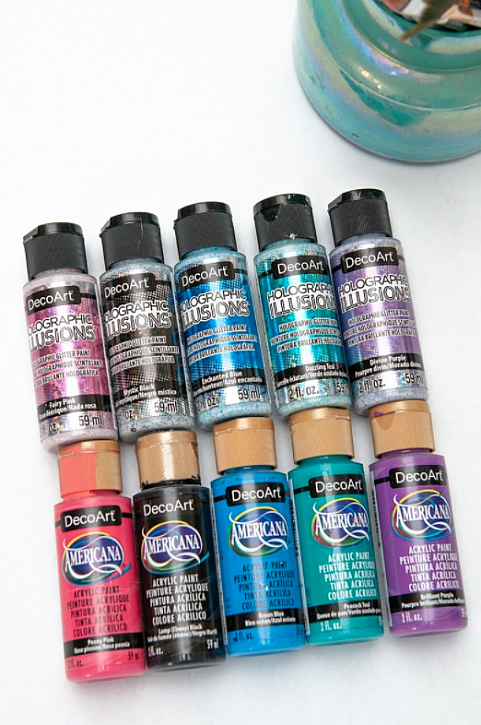 It's GLITTER time! I was super excited to use the new Holographic Illusions™, I just LOVE a glitter project. I think all these colorful glitters are perfect to use for a Day of the Dead project, don't you agree?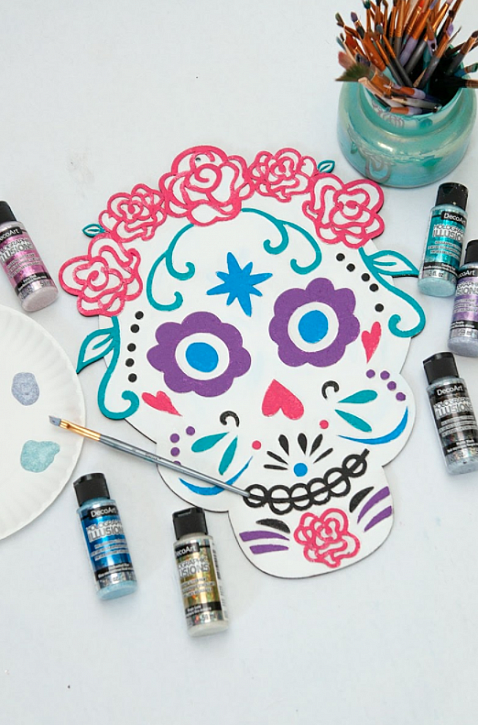 I did a total of three coats for each section, letting each coat dry for 15 minutes. Can you see that SPARKLE!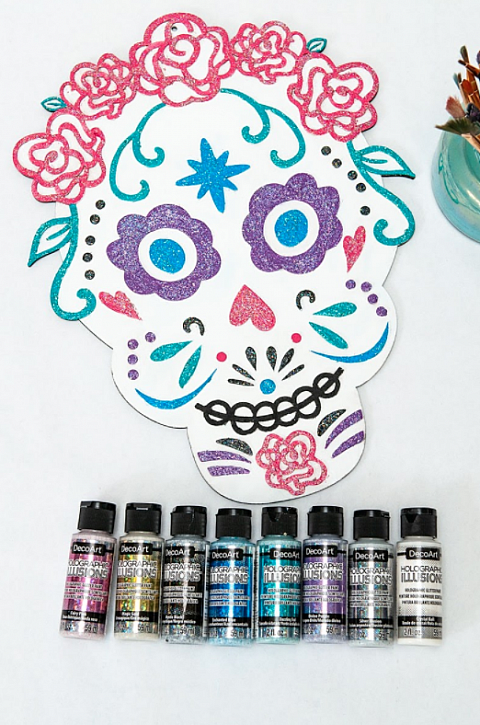 This will be perfect to add on the mantle or on a wreath for your Halloween party!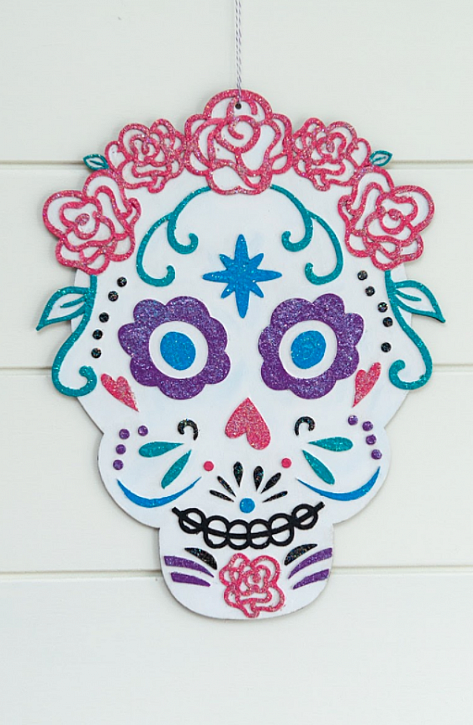 As always, thanks for stopping by and checking out my latest project. If you have any questions please don't hesitate to ask!