Posted by DecoArt on Nov 11th 2019
Making your holiday décor sparkle and shine with a glitter-infused centerpiece, these winter trees covered in glitter make a beautiful wintery holiday scene.
I created a focal centerpiece décor item using both Craft Twinkles and Glamour Dust for tons of shimmer on the trees. Each tree is painted with a base coat of Americana Acrylic paint and then topped with a layer of glitter. In fact, the more layers you apply to more glittery your piece will look!
These trees are cut out from wood and MDF on the scroll saw. You could also purchase ready-made wood tree shapes at the craft store. I think it looks best when you mix shapes and sizes for variation.
I even applied glitter on top of the snow! It adds so much sparkle and detail to the little snow piles.
Items Needed:
Styrofoam Cake Forms
Wood Birdhouse
Spackling And Spackle Knife
Sander
Paintbrush
Wood Trees
Hot Glue Gun And Glue Sticks
Instructions: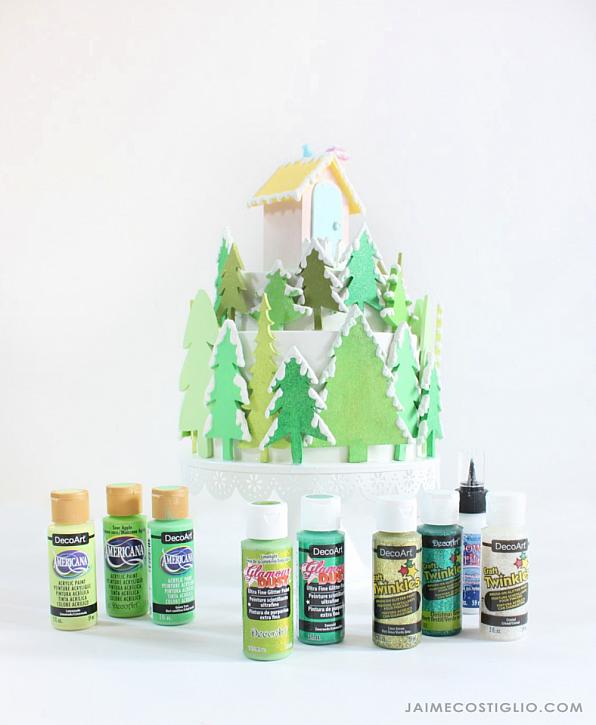 Step 1: Beginning with the base cake shape, I used Styrofoam cake forms to create the shape.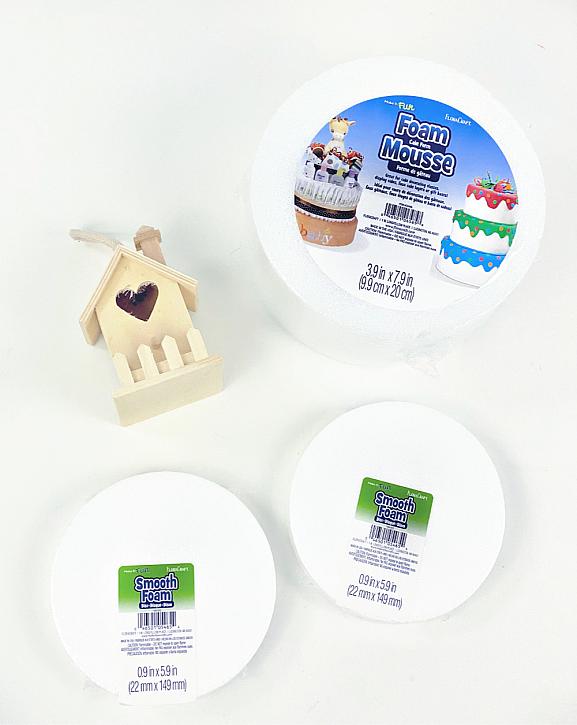 Step 2: Using spackle and a spackling knife apply a thin layer over the Styrofoam shapes to make a smooth finish. This is meant to look like fondant so the smoother the better.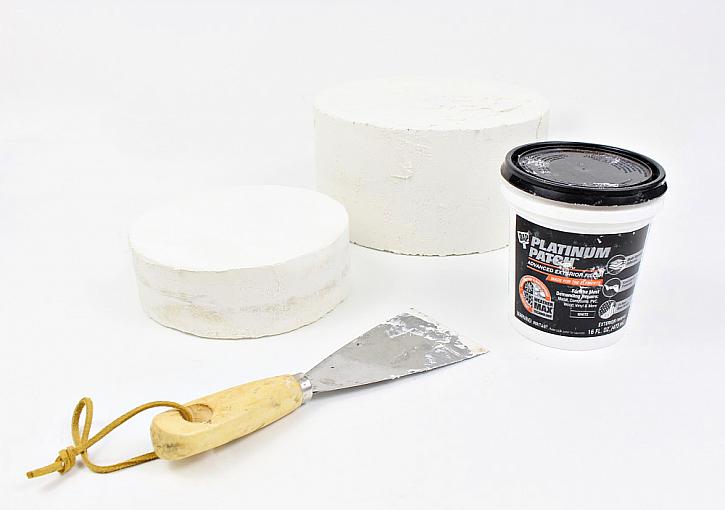 Once dry use a sander to sand the spackling smooth. I then painted the base using white chalk paint.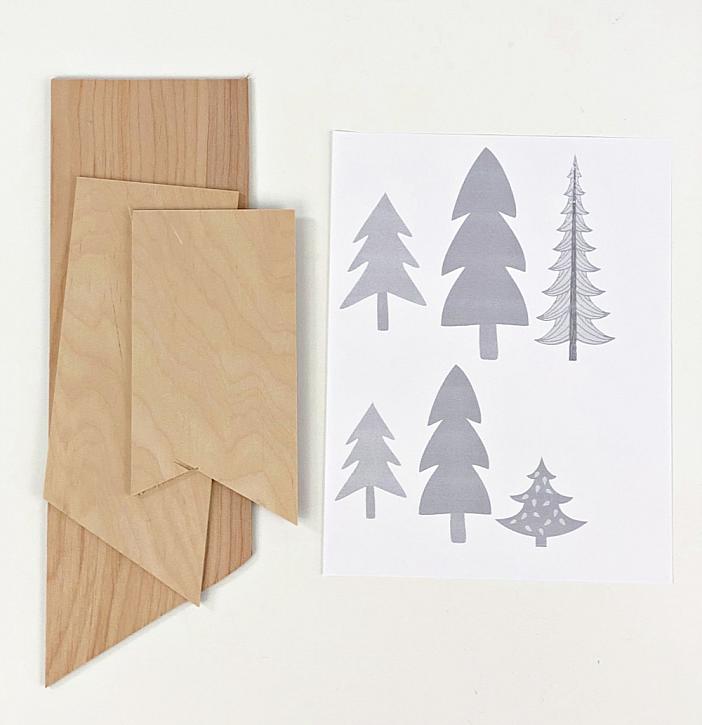 Step 3: I made the tree shapes using ¼" plywood and MDF and printed patterns. I stack cut the trees on the scroll saw. Alternatively, you could purchase pre-cut wood trees from the craft store.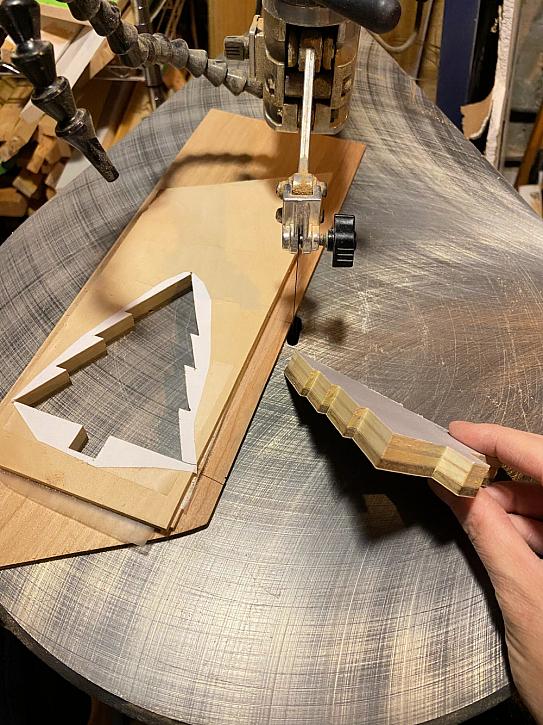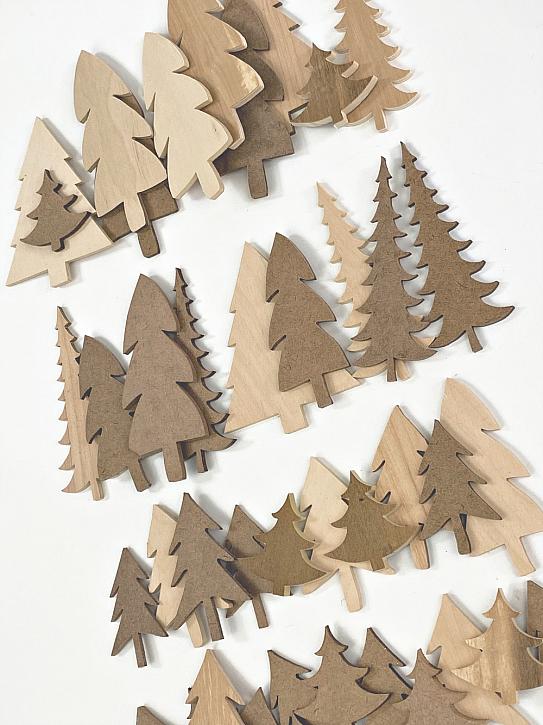 Step 4: Prime the wood trees and paint with a base coat of Americana Acrylic paint.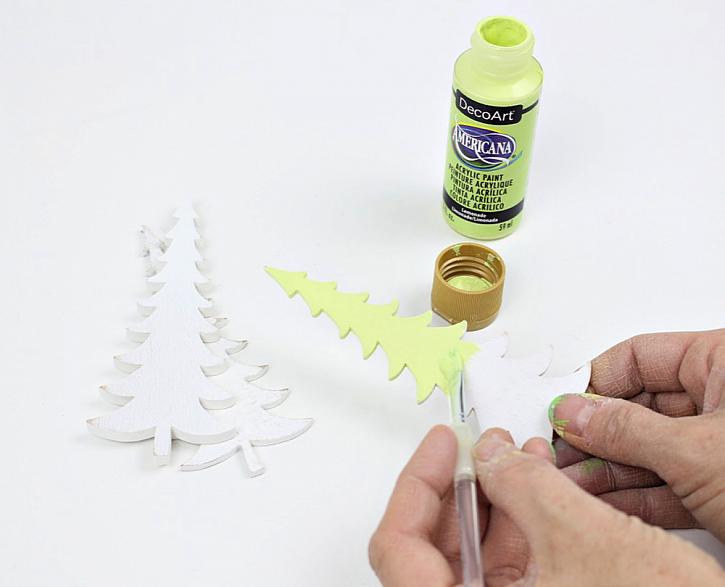 Step 5: Once the base paint is dry then add a few layers of glitter paint.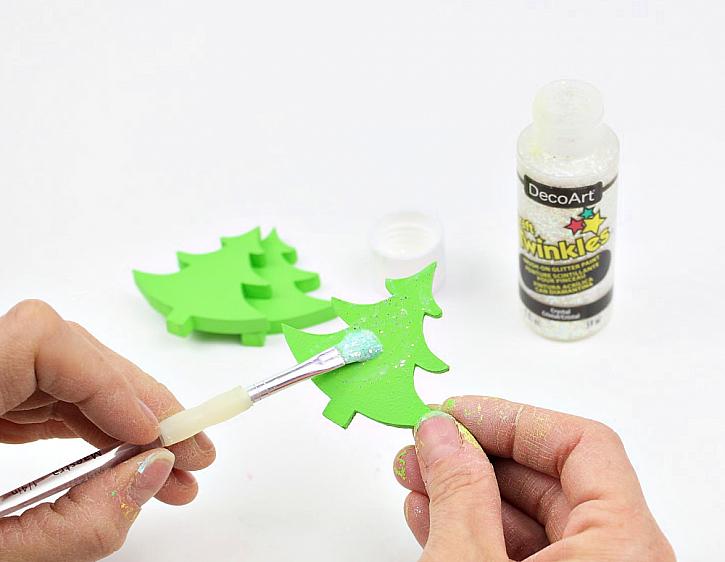 Step 6: Lastly add the snowy piles using the Snow Writer. Let it dry completely and then paint on glitter on top of the snow.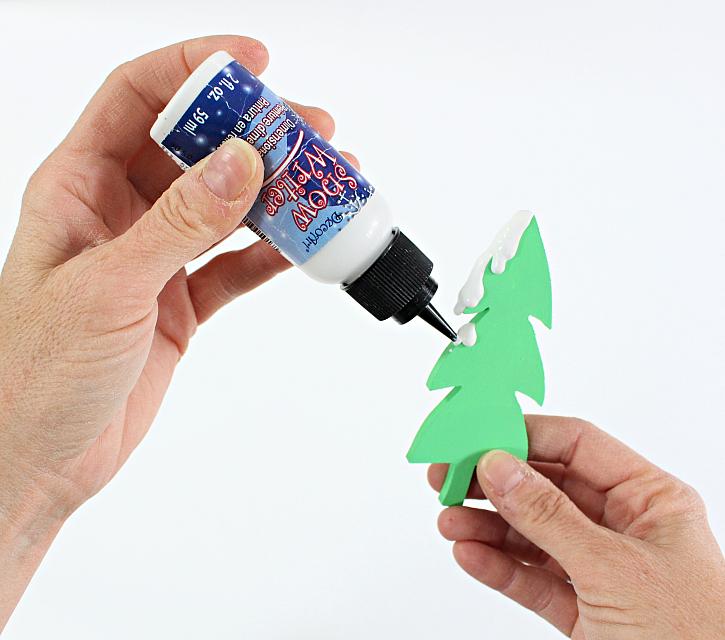 Step 7: Use hot glue to attach the wood trees to the cake shape.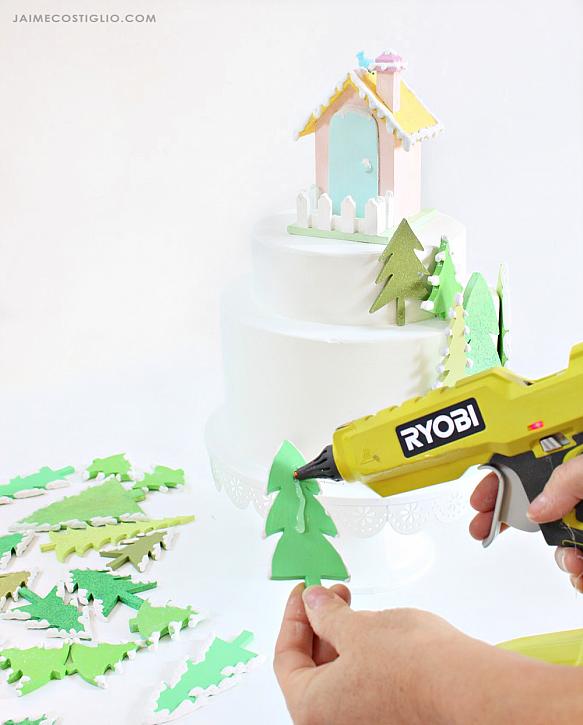 I love the variation in the colors and glitter combinations.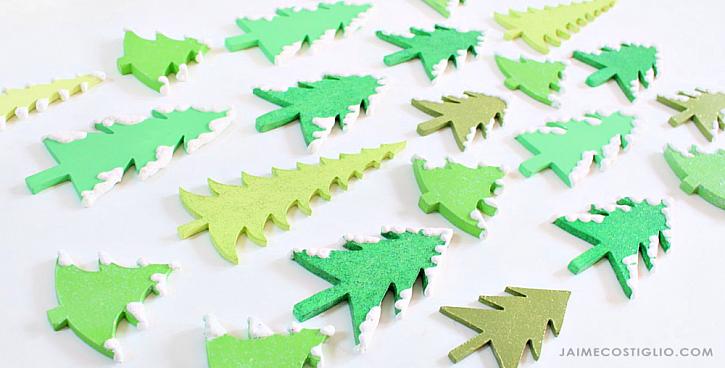 Do you have décor plans for your holiday table? I sure hope they include glitter somewhere to make it fun and festive during this season of celebration.