Posted by DecoArt on Nov 25th 2016
I'm in love with beautiful designer Christmas trees, but our family ornaments are too special to ditch them in favor of a theme.
My decorating strategy is to combine the sentimental ornaments with decorator touches like luxe ribbon and floral picks to create a Christmas tree that is as meaningful as it is beautiful. That often includes making new ornaments, like these glittery poinsettias, to pull the look together.
Items Needed:
Plastic Poinsettia Ornaments
Assorted Brushes
Instructions:
This year, I'm using some gorgeous metallic and glittery poinsettia blossoms and floral picks in our Christmas tree. It's a bit of a tribute to my grandmother, who decorated her tree every year with felt poinsettias and cardinals. I'll use pastel ornaments from our family collection in the tree, and fill in with these inexpensive handmade poinsettia ornaments.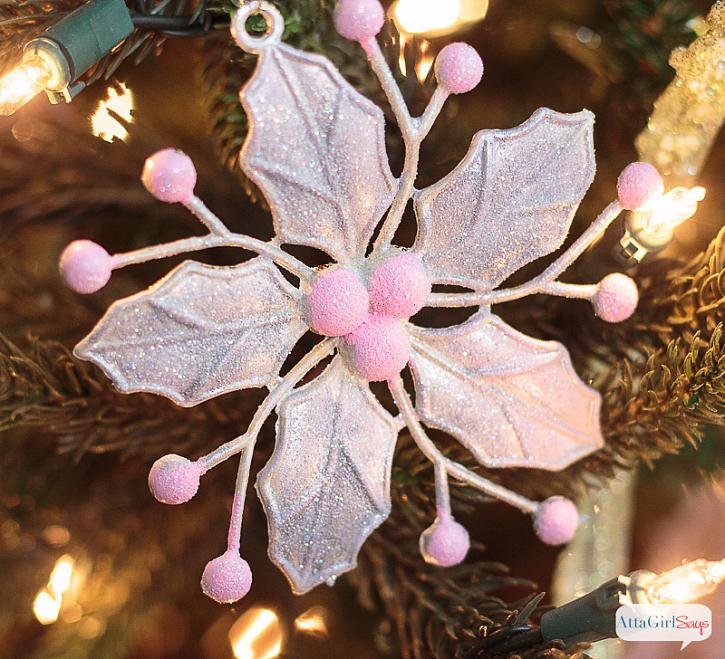 I didn't want to spend a lot on these themed ornaments, so I jazzed up some dollar store plastic poinsettias with paint and glitter! At 20 cents each, I can afford a lot of these for our tree.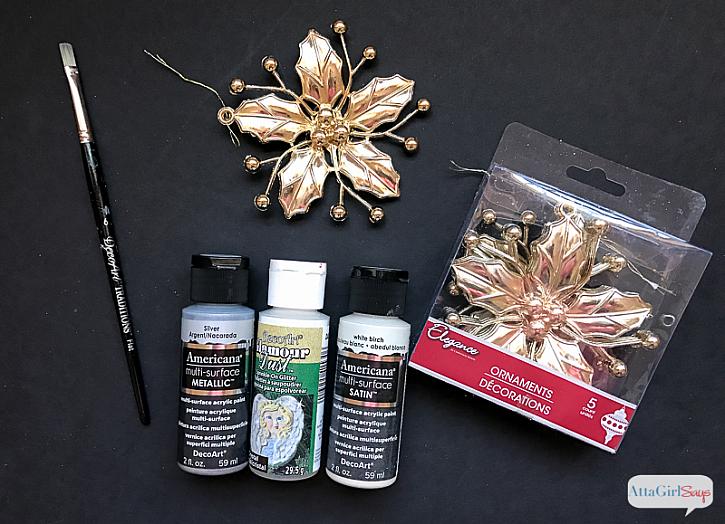 Paint each poinsettia with a base coat of White Birch.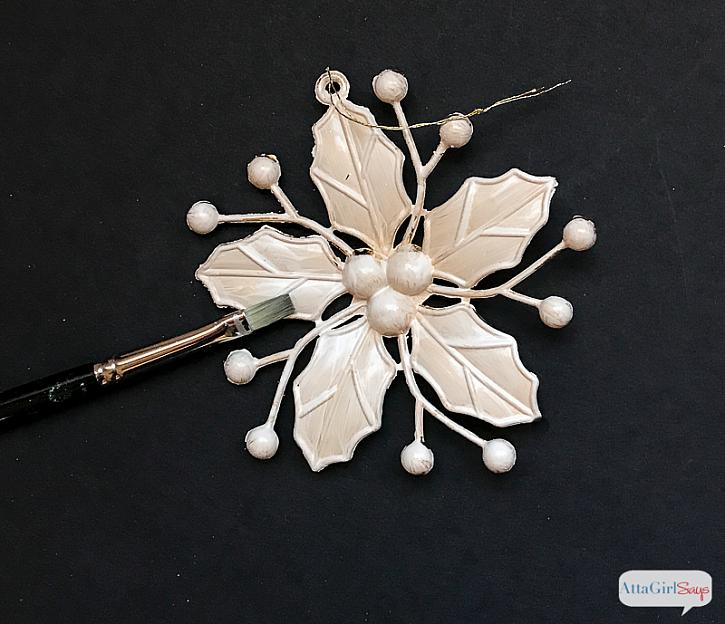 When dry, brush on a thin coat of the silver metallic paint, adding more to the raised surfaces of the flower. Don't worry if it looks messy. The glitter will make everything pretty.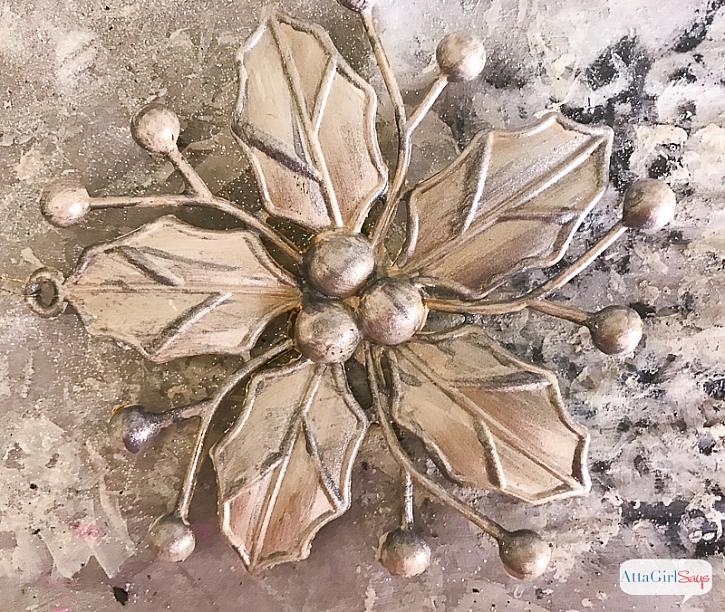 While the silver paint is still wet, sprinkle on a liberal amount of Glamour Dust.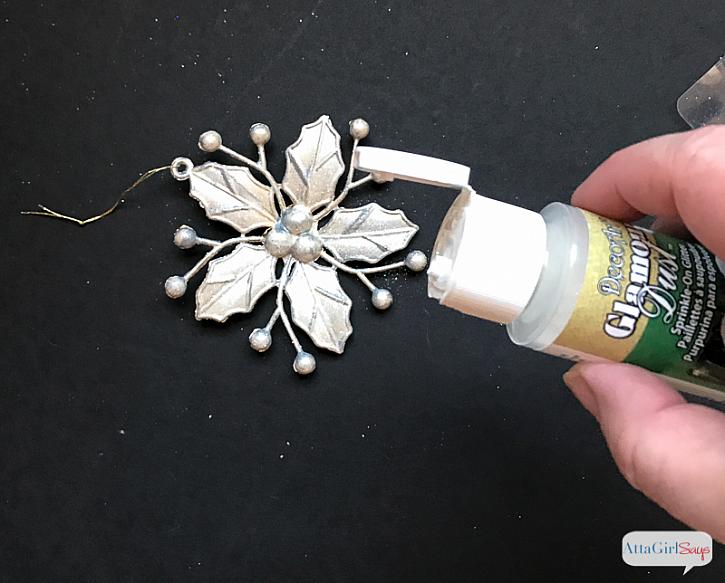 Allow to dry, then shake off any excess glitter.
I love the plain silvery glittered poinsettias. But I also wanted to paint some to coordinate with the pink and green floral picks and accents I'm using our on tree.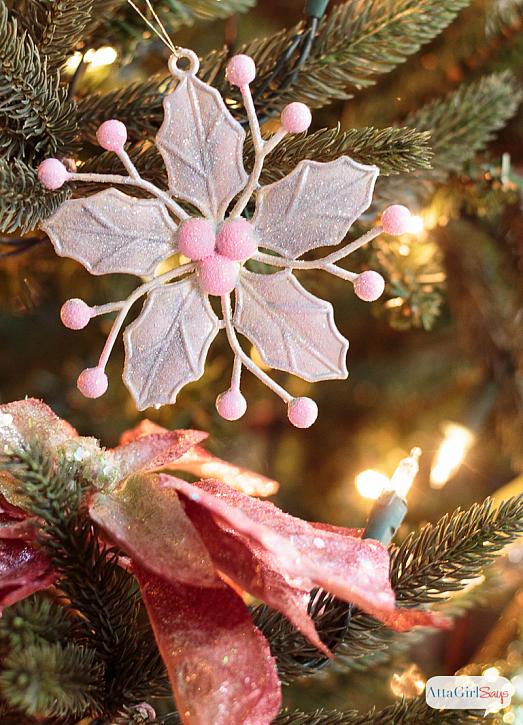 After I added the first coat of glitter to these, I added some pink highlights to the berries and the leaves and sprinkled them with more Glamour Dust while the paint was still wet. (I used DecoArt American Multi-Surface Paint in Pink Cadillac for my berries, but I think red or a metallic pink would also be gorgeous.