Posted by DecoArt on Nov 11th 2015
One of my favorite holidays is just around the corner—Thanksgiving! It's all about food, family, and festive celebration and thanks. It's one of those celebrations in our house where the good china comes out, the fancy glasses and cloth napkins make an appearance, and we cook and plan the Thanksgiving menu for days. So it's only fitting to dress up the table setting accordingly. I want to add a little glam to my table this year. That's why the DecouPage Gold Trends pack of paper is perfect for this easy craft idea.
Items Needed:
Wood Leaf Cutout Shapes
Clip Clothespins
Assorted Paint Brushes
Glue Gun
Instructions:
I love the three different gold patterns that come in the pack. To make these super simple napkin clips to dress up my table, I started with wood leaf laser cut shapes, clip clothespins, Decou-Page, and yellow gold acrylic paint.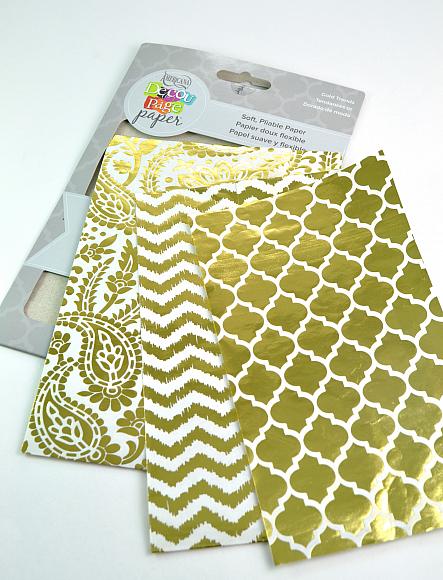 These wood shapes are perfect for a fun fall-inspired craft. I found them at my local craft store for a really inexpensive price of less than a dollar each.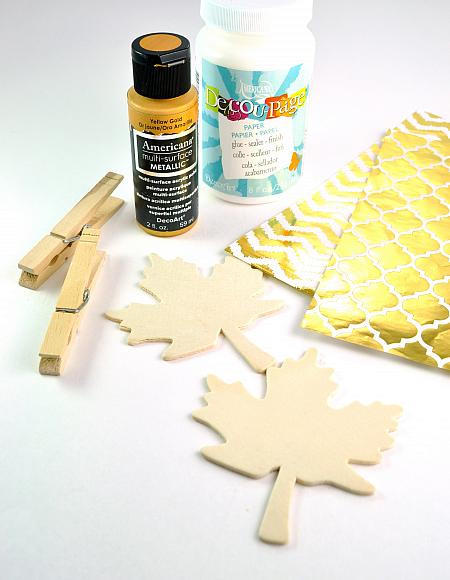 To make these pretty napkin clips, I first decoupaged the gold patterned paper on the top of each of my leaf shapes. I applied a thick coat of decoupage on the top of my leaf wood shape, placed a piece of the gold paper on top (enough to cover the whole shape), and then added a second coat on the of the paper. The decoupage dries clear, so don't worry about the color change in the paper. Keep in mind the decoupage paper is thin and delicate, so once you place it on your shape, don't move it around too much or brush the surface too much.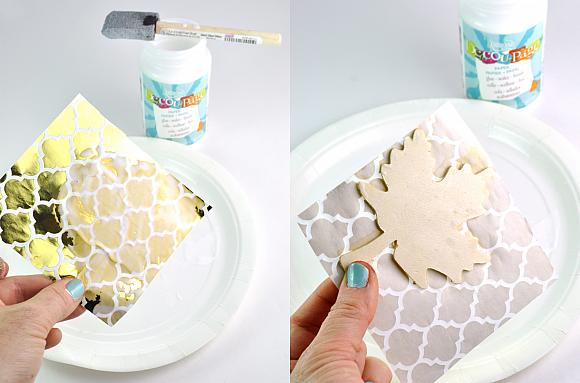 While my decoupaged leaves were drying, I painted my clothespins with gold paint. I used Multi-surface SATIN yellow gold acrylic paint and applied two coats on my clothespins, making sure to let them dry between coats.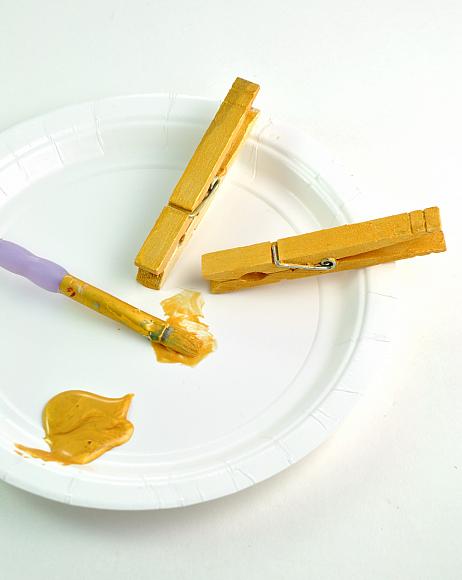 When my leaves were dry, I cut the excess paper around each shape using my X-Acto knife and a self-healing mat. I used the edge of each shape as a guide for cutting out. You could also use a small detail scissors. Then I put my leaves and gold painted clips together to make my napkin clips. I used my glue gun to glue the stem of each leaf on the tip of each clothespin.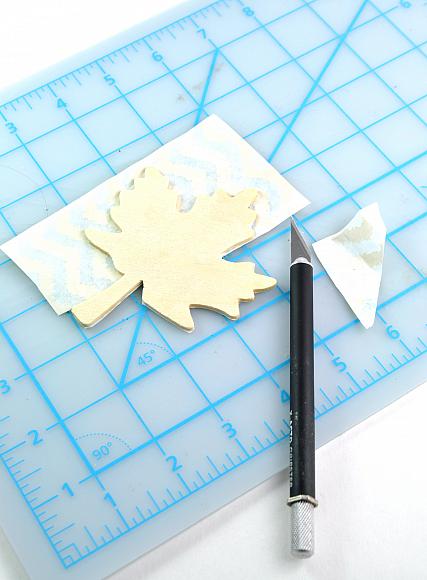 My clips are the perfect compliment to dress up my Fall table setting!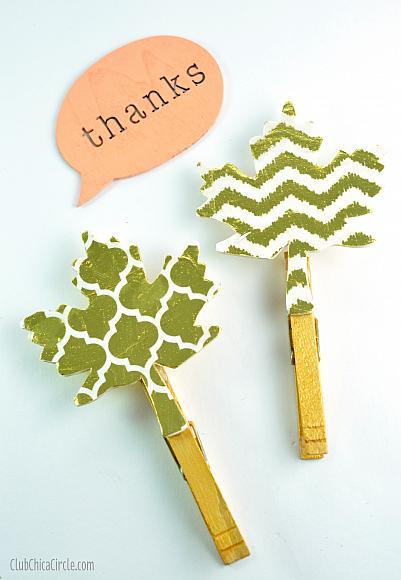 I love that the gold patterns compliment so many different color schemes, and just add that perfect amount of glam!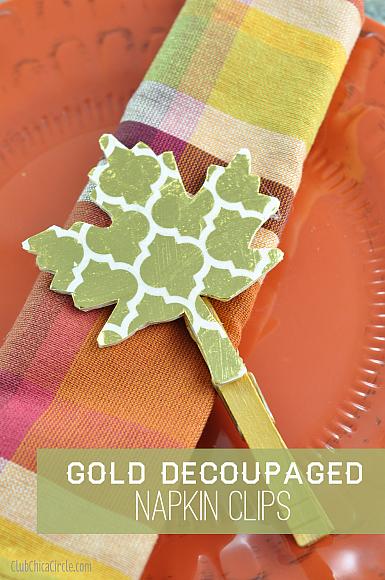 You can use this same technique to create your own festive napkin clips. Try using different shapes to decoupage, and it can be tailored for any type of celebration that you want to dress up your table.
Happy Crafting!