Posted by DecoArt on Nov 6th 2015
When life gets hectic, especially this time of year, I find myself in need of a little reminder to keep my mind on all the good around me. Having a grateful heart just makes life so much more enjoyable, and this project is a daily reminder for me to stay focused on all the good in life!
Items Needed:
12" By 12" Canvas
Foam Brush
Instructions:
I love these Gold Stag Decoupage papers! I chose to use the dark brown with the small gold foil triangles. This pattern allows the text to really pop off the paper.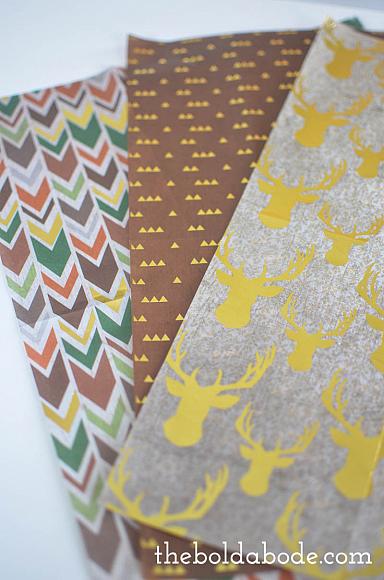 Start by printing our your text. I used my cutting machine, but you can do this by hand.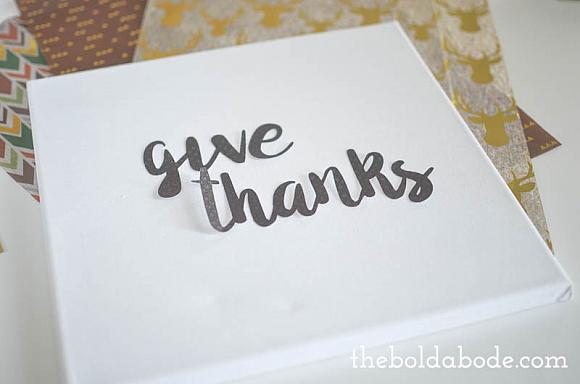 Check and make sure you are happy with the size and font for your "Give Thanks" text.
When you are happy with it, give your canvas a base coat of Rich Espresso and paint the edges of the canvas with the Splendid Gold.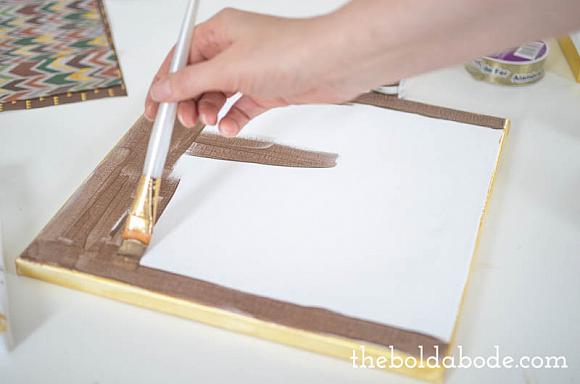 When the paint is dry, apply a coat of Decoupage to the canvas.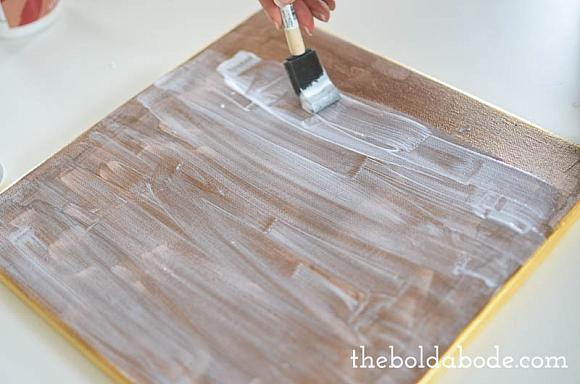 Place your trimmed sheet of Decoupage Paper on the canvas and smooth out any bubbles or wrinkles.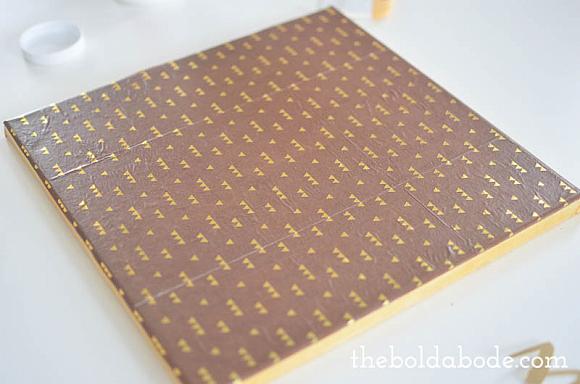 When your paper is dry, apply a coat of Decoupage to your foil letters, and place them on your canvas.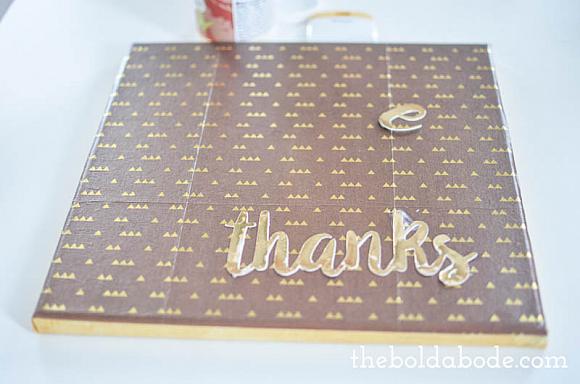 Once your letters are dry, give the entire canvas a coat of Decoupage.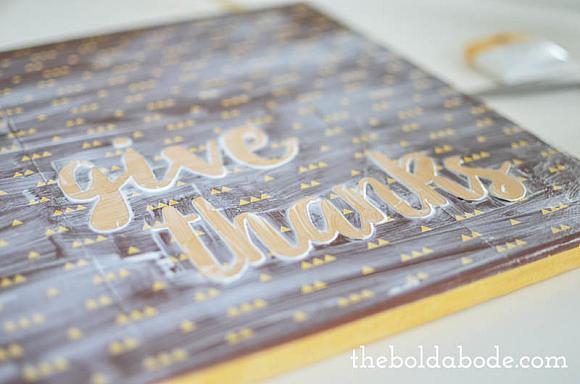 Attach a piece of ribbon to the back of the canvas.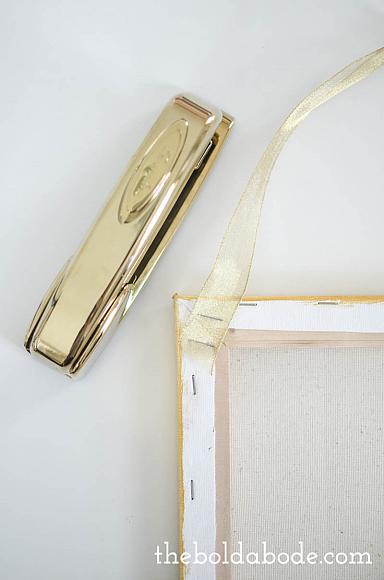 I hung my canvas on the door to my home office to remind me everyday how blessed I am!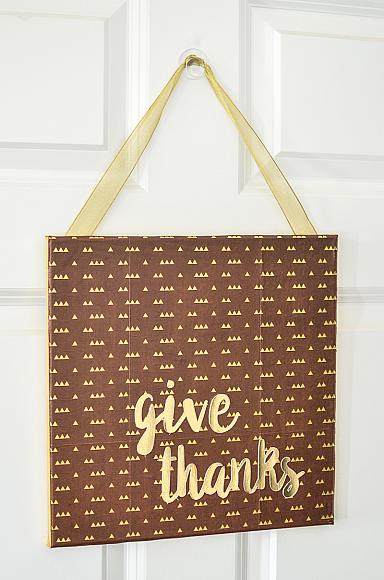 What are you thankful for today?