Posted by DecoArt on Dec 5th 2016
Hi! I'm Gwen from The Bold Abode, and I'm ready for lots and lots of gift giving. Are you?
Today I have a fun project to share using simple mini frames to jazz up your holiday presents.
These little white board Gold Gift Tag Frames can be reused every year, or they make a sweet additional keepsake for extended family and friends.
Items Needed:
Mini Frames
Wet Erase Marker
Instructions:
First, if your frames are a dark brown like mine, paint a white base coat.
The white coat will allow the Splendid Gold to really shine!
Next, paint your frames with 3 to 4 coats of Splendid Gold.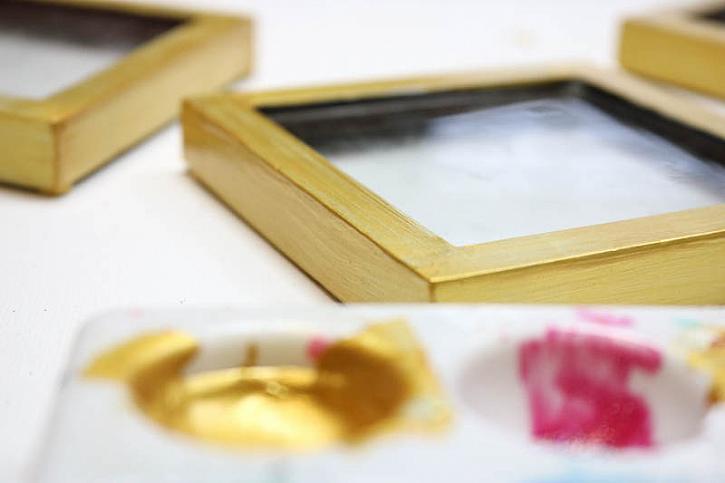 Now, cut out pieces of the Gold Decoupage Paper to fit inside your frame.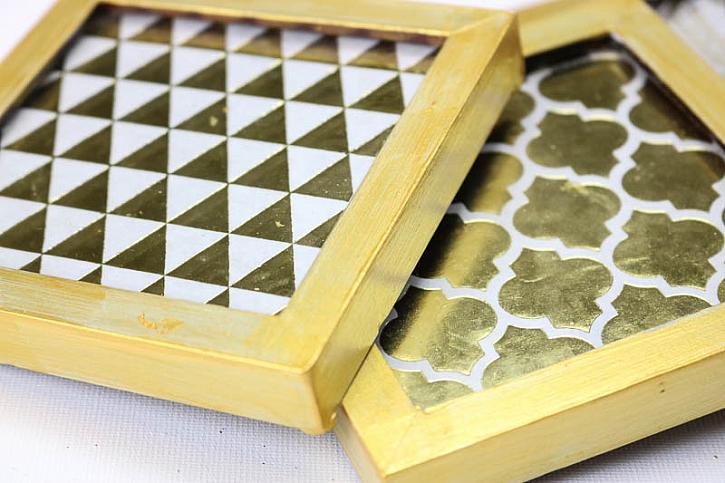 Slide the paper into the frame and close the back.
You can use a Wet Erase Marker on glass, and it stays until you wipe it off with a damp cloth. Perfect for making these beautifully unique gift tags.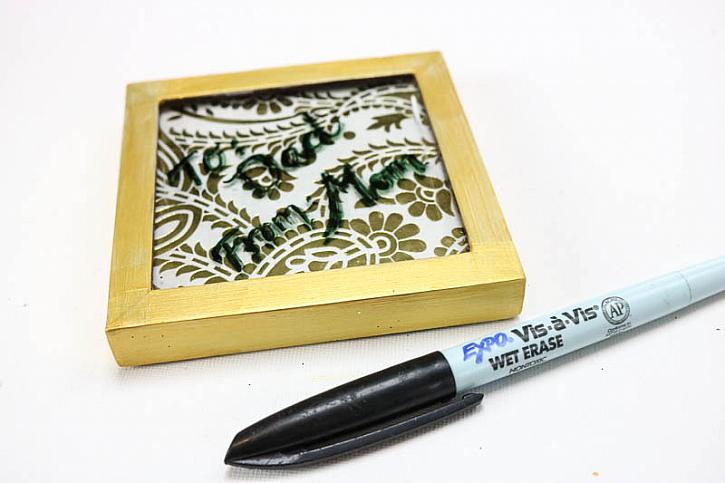 Fix them to your packages with some pretty bows.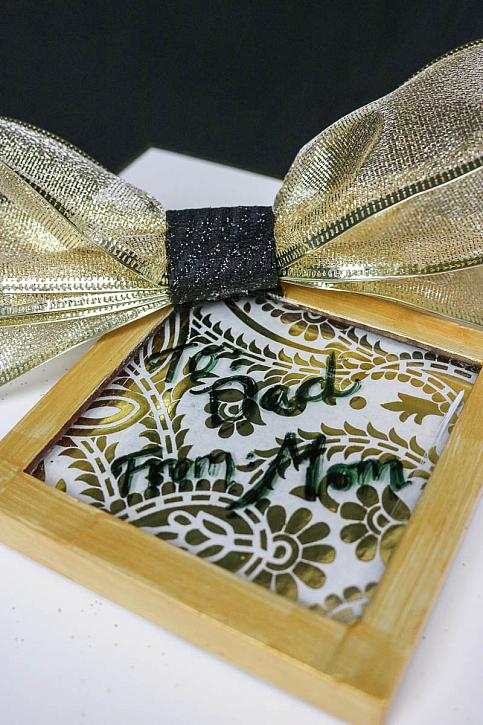 Then, you're all set with beautifully wrapped and labeled gifts.