Posted by DecoArt on Oct 26th 2014
We love decorating with pumpkins, and sadly mainly faux pumpkins since Arizona is so warm, the real ones mold too quickly. But the perk of fakes are the ability to decorate them with permanent decor to reuse year after year! This season we decided to jump on the gold trend. And what compliments gold? Glitter of course!
Items Needed:
Foam Brush
Painter's Tape
Fake Pumpkins
Water Basin
Palette
Instructions:
You only need 3 ingredients + your pumpkins and some inexpensive foam brushes to make your own.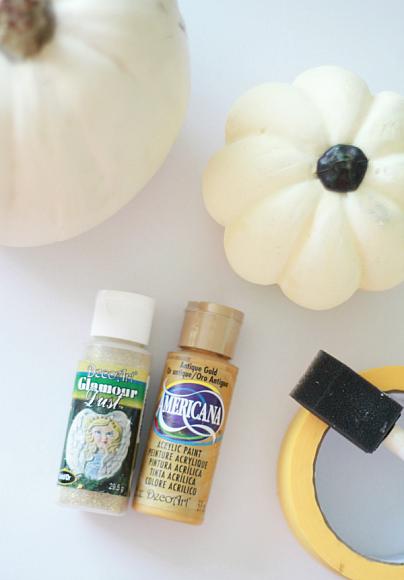 Tape off pumpkins.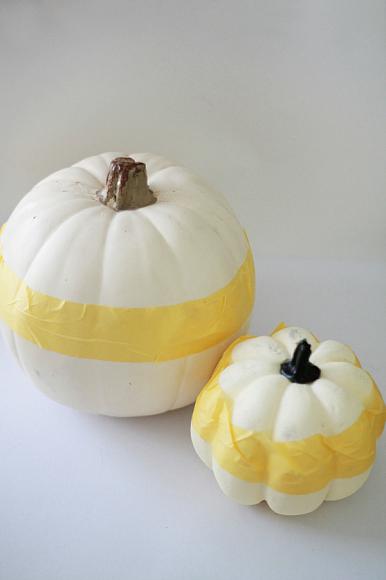 Paint bottom half of pumpkins.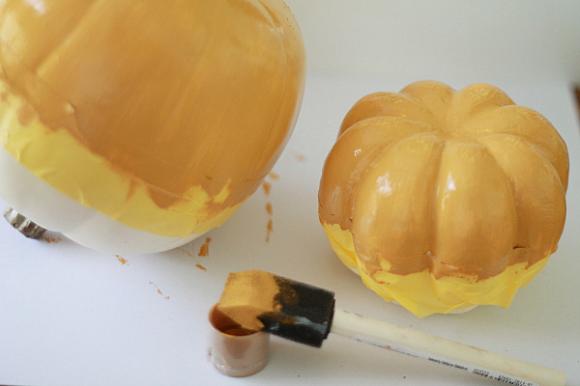 Apply a thin layer of decoupage over dry paint.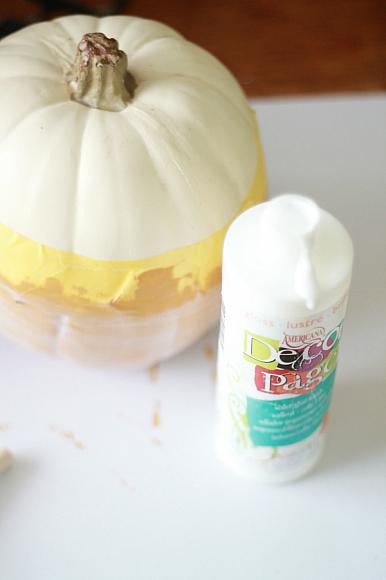 Generously shake Glamour Dust Glitter over wet decoupage.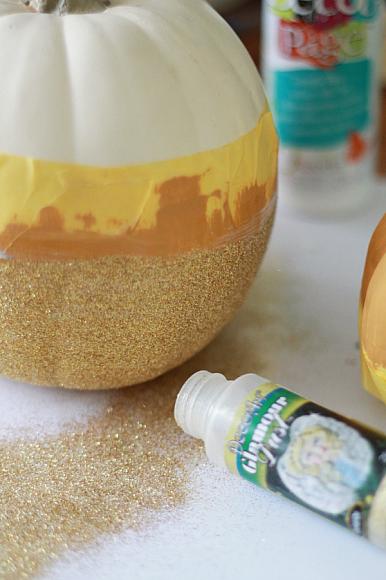 Shake off excess glitter.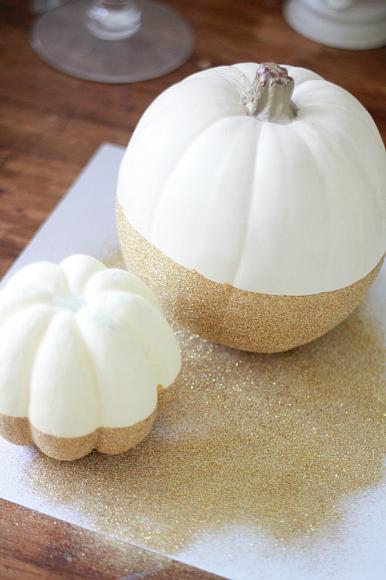 Optional but recommended: Spray a coat of sealer over dust to prevent glitter from shedding.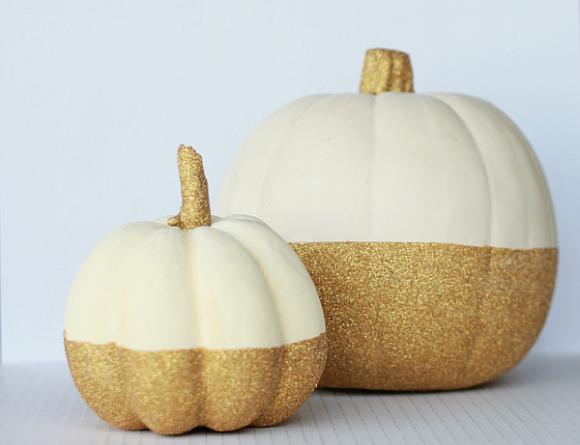 That's all there is to it. Really easy.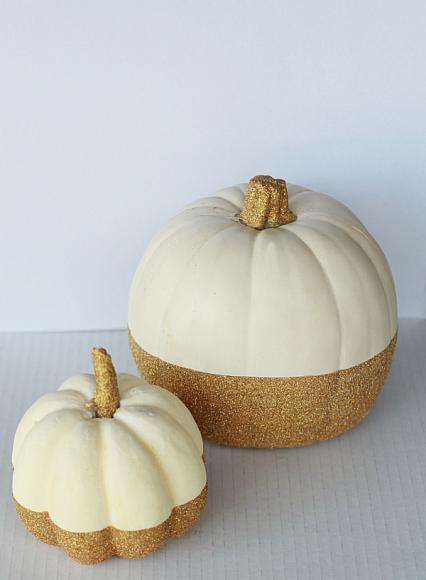 Think of the possibilities with all the different colors DecoArt has in stock! Check out our DecoArt projects here on their site as well as the many DecoArt projects on Lolly Jane.