Posted by DecoArt on Sep 26th 2016
Personalize your everyday bag using the DecoArt Media line and create your own style with handwritten words and your favorite quotes!
Items Needed:
Assorted Paint Brushes
Permanent Marker (Metallic Gold)
Tissue Paper
Faux Leather Bag
Instructions:
Find a suitable faux leather bag. New or old doesn't matter.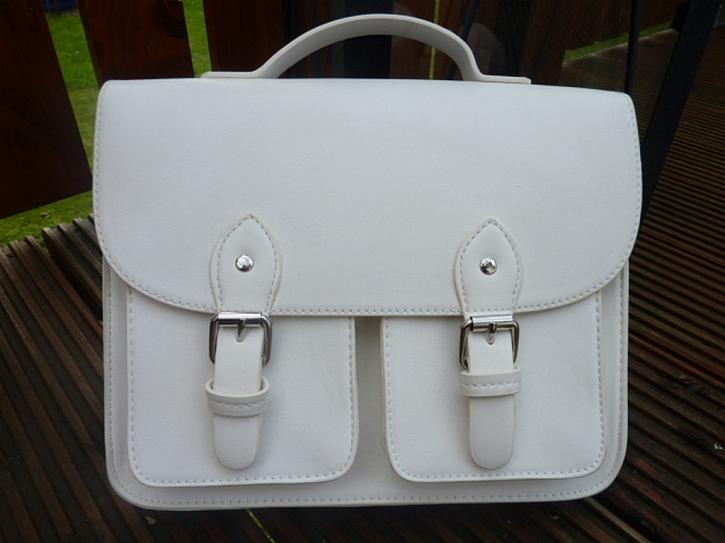 Glue tissue paper (ripped into pieces) to the bag with DecoArt Americana Decou – Page.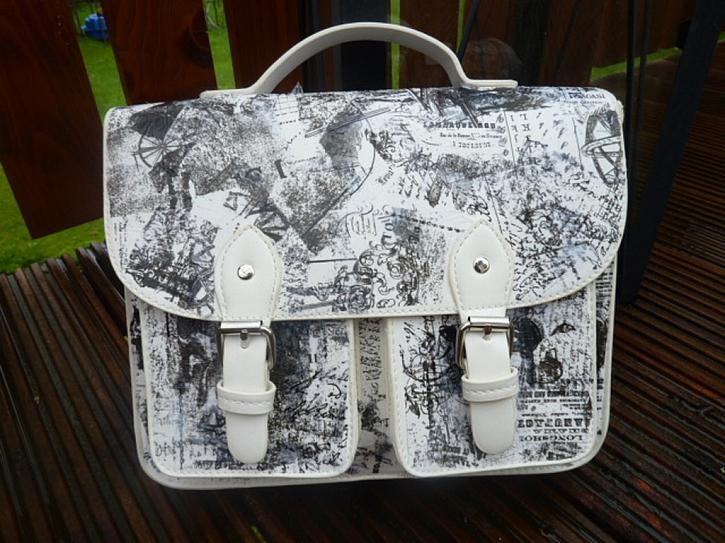 Prime your bag with a painted layer of White Gesso
I actually wanted to paint the bag with different colours. Tinting Base is needed to mix and receive opaque colours with Media Fluid Acrylics. You can continue painting with your choice of colours or skip this step.
You can also just use the Media Misters if you wish to skip the previous step.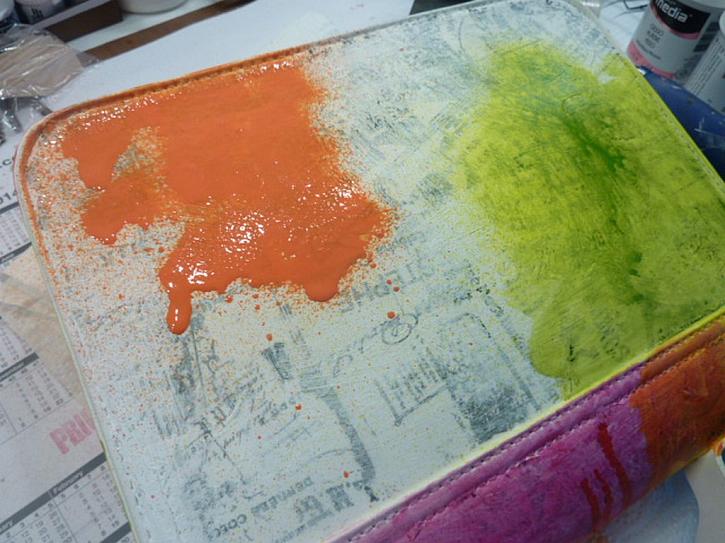 Spritz and let the paint run so it's up to you and your own freestyle. I used 5 of 8 regular Misters and 1 of 4 Shimmer Misters.
With the next steps we're going to paint personality to the bag. Use bubblewrap on some places with Media Fluid Acrylics Titanium White and the Andy Skinner Stencil Sunburst with Media Fluid Acrylics Quinacridone Red. Use the Andy Skinner Hippy Chic Stencil (on the back) with Media Fluid Acrylics Carbon Black.
Create your own style by handwriting words and quotes with small brushes and different colours.
Paint hearts and signs of your choice. Outline your words with a permanent marker, if you like.
Seal the bag with Media Gloss Varnish.
Here are some detail shots of the project.
Enjoy your new bag!