Posted by DecoArt on Aug 7th 2017
Sometimes, while experimenting with paints and colours, we stumble across something that ticks all our boxes. This particular wash technique is no exception! Working with a base of gold, I build layers of washes to help create a really effective grungy vibe. 
Items Needed:
Black Archival Ink
8" By 8" MDF Board
Assorted Brushes
Script Stamp
Heat Gun
Instructions:
Paint a base layer of Metallic Gold over the MDF board. Apply to this washes of Paynes Grey and Quinacridone Gold, building the intensity of colour. Let some of the wash dry naturally, while in other areas, dry with a heat gun. This creates interesting boarders to the washes.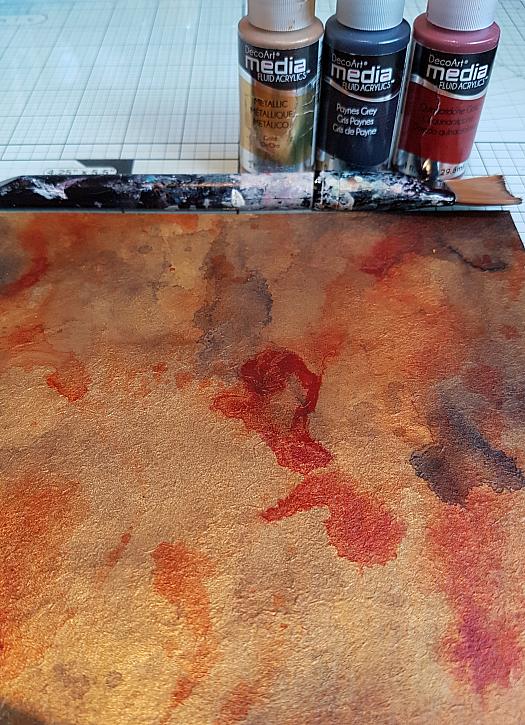 Next, introduce a wash of Viridian. Again, be sure to build the layers, creating a concentration of darker colour to the edge of the board. Edge the board with Paynes Grey to create a frame.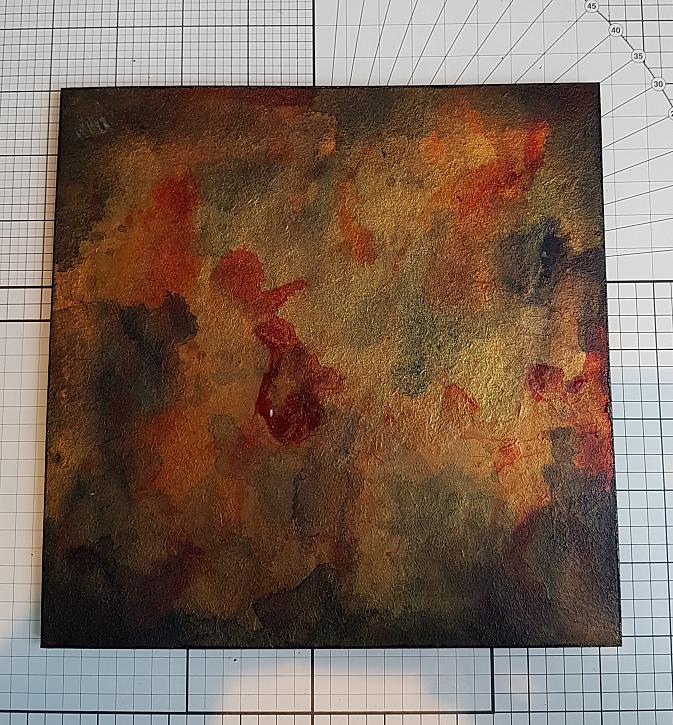 Once the washes are fully dry, select your stamp and stencil designs. For this piece, I have used a section of Andy Skinners' "Made To Measure" stencil for the main design element. Stencil using Carbon Black and a sponge brush. Along one side of the board, stamp in a script lettering using Staz-On Jet Black.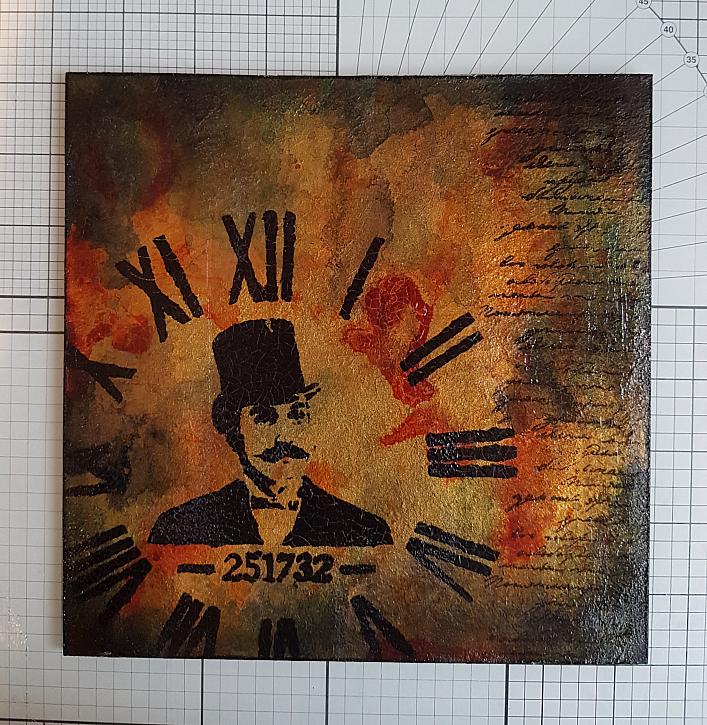 To create the perfect crackle, here is a tip I learnt from Andy Skinner; coat whatever it is you are applying the crackle to, in base layer of clear drying glue first – I have found Decoupage Matte works well. Apply an even layer of glue over the surface and allow to dry fully. Once dry, apply the Crackle Glaze. Remember; glaze applied thinly will produce small crackles, while thicker areas of glaze will result in larger cracks.
Ensure the glaze has fully dried, and using a soft brush – apply a coating of Carbon Black Antiquing Cream to the entire surface of the board. Work the cream into all the crackles.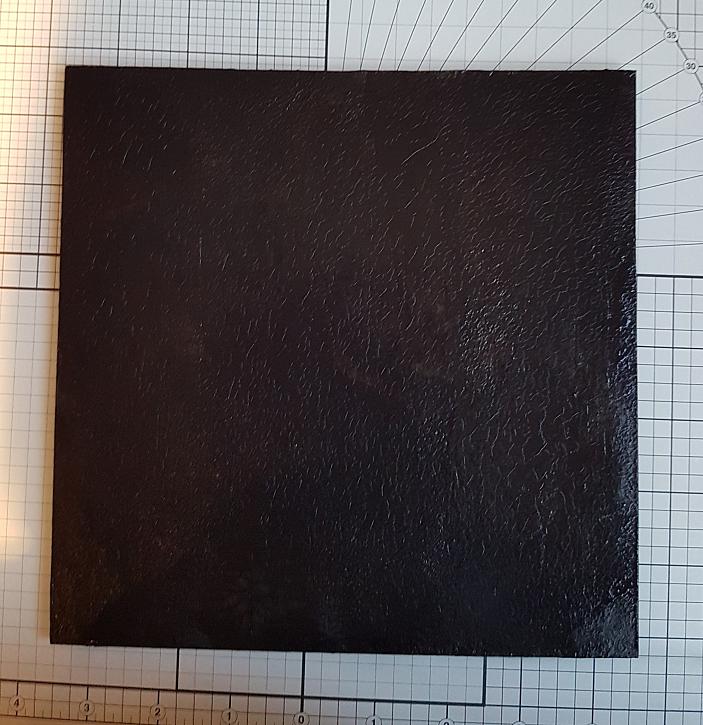 Using a slightly damp cloth, gently buff away the excess Antiquing Cream being sure to leave the cream in the crackles. If you want a darker look to the piece you can add more Antiquing Cream, and buff away, until you reach a look you are happy with.