Posted by DecoArt on Aug 19th 2014
We love hand-me-downs, especially when it comes to furniture! Several years ago, after our grandmothers passing, we inherited a handful of pretty pieces of furniture from her home, including "twin" footstools, (two of the same stool.) Because we're twins, our sweet mother gave us each one. The timing was perfect for me since my little tyke was just old enough to start washing his hands by himself and we needed a footstool to reach the faucet. I decided to paint it to match his bathroom, grey, pops of green, and the Primitive Fortune chalky hues were just perfect!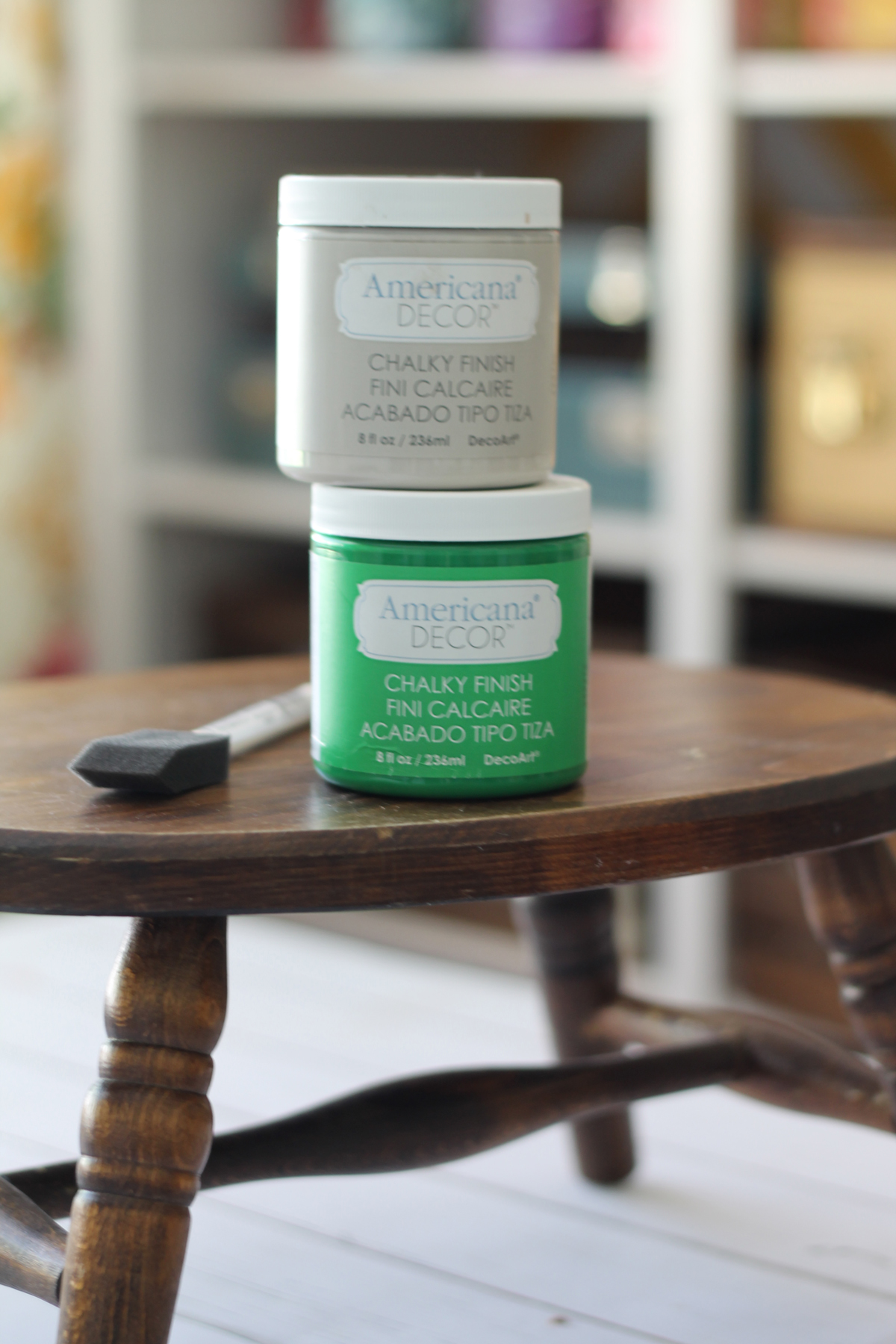 To get both colors without having a design, (Kelli's is painted in Everlasting Yesteryear stripes. I started off by painting areas on the stool in the color I wanted to pop after distressing, (in this case it is Fortune so that is the base color of the deepest layer of paint.) After it was dry, I painted over the entire stool (2 coats) with Primitive.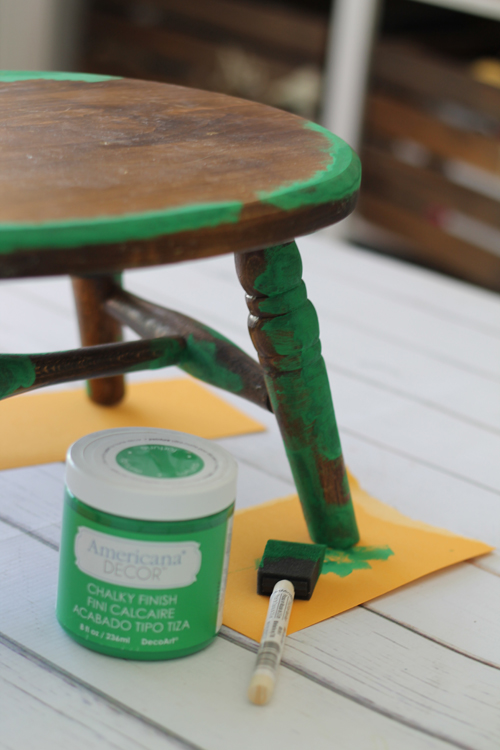 Once that was dry I used a 120 grit fine sanding block and LIGHTLY started sanding at the areas that had the base layer of Fortune under them. I sanded until the original stool color showed through as well. I love that I can see pops of green but the overall color of the stool is a neutral pallet.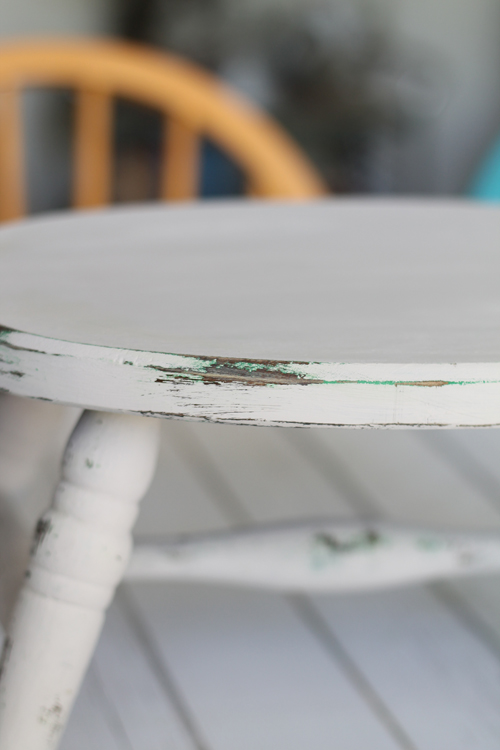 Paired with a clear wax finish, the stool is now kid-friendly and much more stylish!