Posted by DecoArt on Oct 1st 2013
Hi DecoArt readers! It's Crystal from A Pumpkin & A Princess here today sharing a Halloween bat decor plaque. Are you getting excited about Halloween? It's one of my favorite holidays! I've already started a list full of projects, including this Black & white "Glam" pumpkin I made using the new American multi-surface paint. I'm really enjoying this new paint line, in fact it's the only paint I'm using lately. Today I want to show you how to take an unfinished wood plaque from the craft store and turn it into distressed Halloween decor with a 3-D paper bat.
Items Needed:
Wood Plaque
Vaseline
Hot Glue
Sandpaper
Die Cut Paper Bat
Instructions: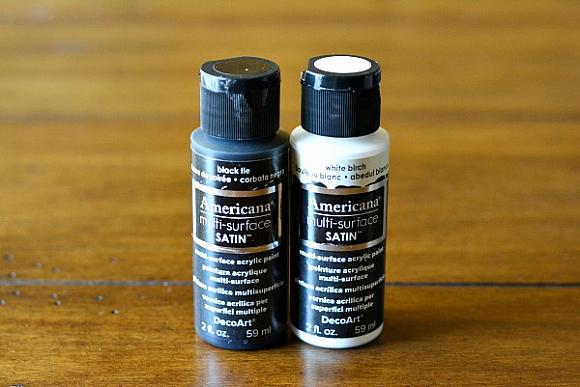 Step one: paint your plaque with two coats of black paint. Allow paint to dry. Once your black paint has dried apply a layer of vaseline around the edges and front of the plaque. The vaseline will act as a repellent against the white paint, so that you can later sand the white paint off and expose the black paint.
Step three: apply two coats of the White Birch paint. Allow paint to dry.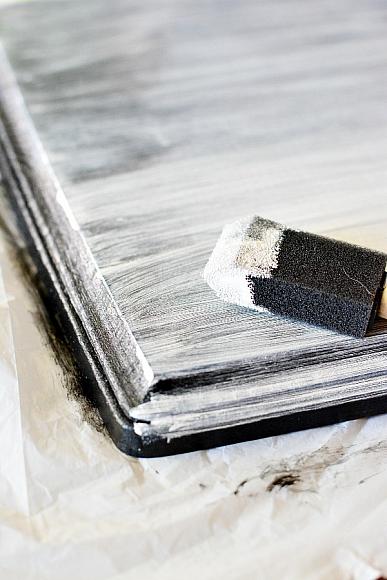 Step four: once the paint is completely dry lightly sand the plaque to create a distressed look. I used a fine 150 grit piece of sandpaper.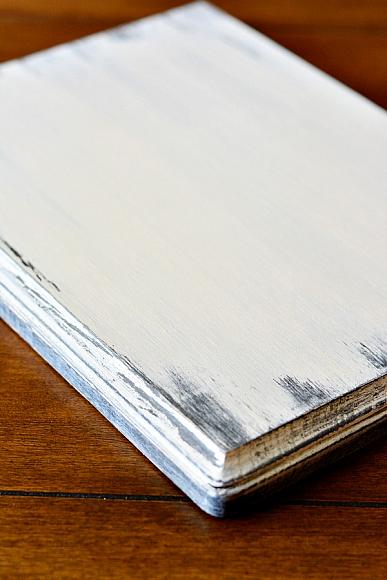 Step five: apply glue to the center of your bat and glue onto the board.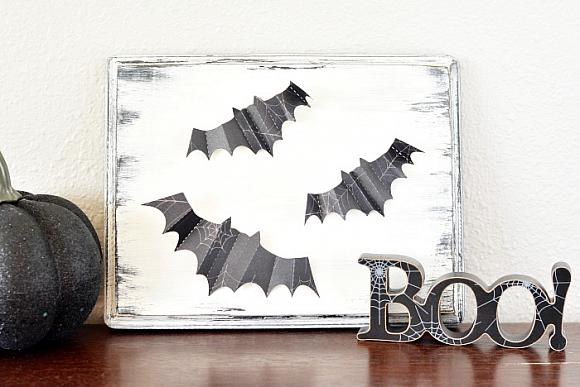 This is a simple way to add customized halloween decor to your home.
I hope you have a Happy Halloween!