Posted by DecoArt on Sep 19th 2017
I always giggle when I see the "I'm here for the Boos" signs at Halloween time. Funny 'cause it's true? Maybe. ;) That popular Halloween phrase inspired my Halloween Boos Sign for my party drink station sign. After all, if the party guests are there for the "boos", you want to let them know where they can find it with a "Here Lies the Boos" sign. You can paint your tombstone Halloween sign with any design/phrase you'd like if you don't plan to have a drink station. Here's how to make one:
Items Needed:
Large Piece Of Styrofoam
Craft Knife
Foam Brush
Paint Brush
Instructions:
Start with a large piece of styrofoam and cut into a tombstone or coffin shape with a craft knife. I actually went into the dollar store to buy a piece of styrofoam but found this styrofoam tombstone instead, so if you can find one, snatch it up!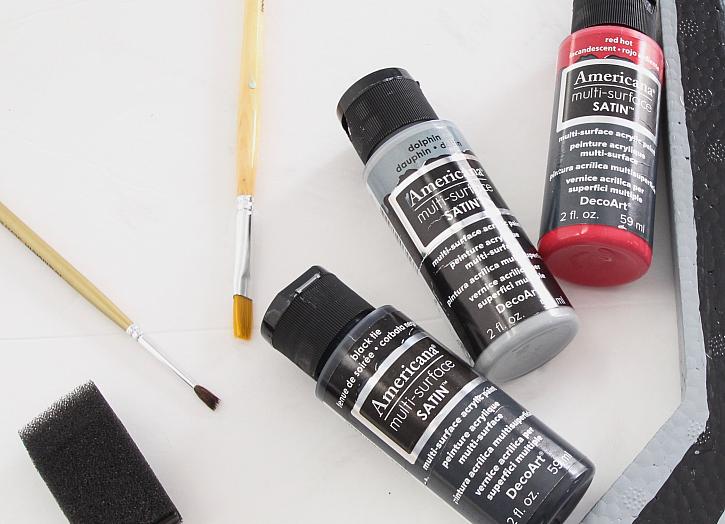 If there are any pits in the styrofoam, MagiKote is amazing to fill in some of the holes/uneven spots. I used it last year for my dollar store styrofoam pumpkins and it made for a perfect painting surface. This stuff is like… yep you guessed it: magic. Apply 2 - 3 thin coats with a palette knife or paint brush to fill in any uneven areas.
If you do use MagiKote, wait until it has completely dried (overnight), then paint entire surface of the tombstone with 2 coats of Americana Multi-Surface Satin Paint in Dolphin with a foam brush.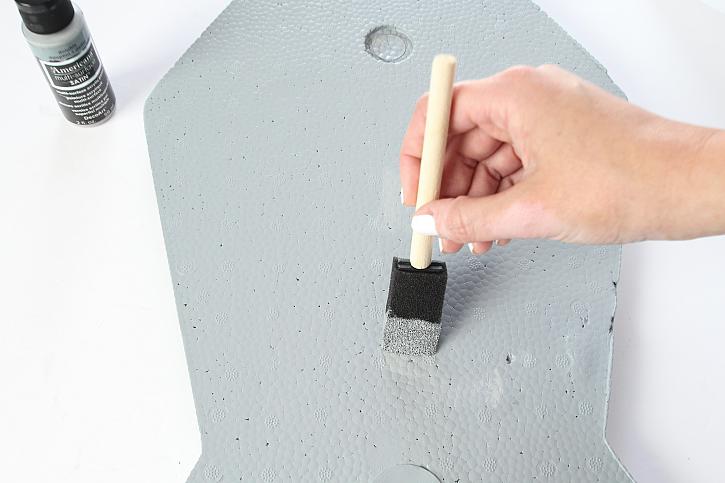 Paint a thick line of Americana Multi-Surface Satin Paint in Black Tie around the outside of the tombstone.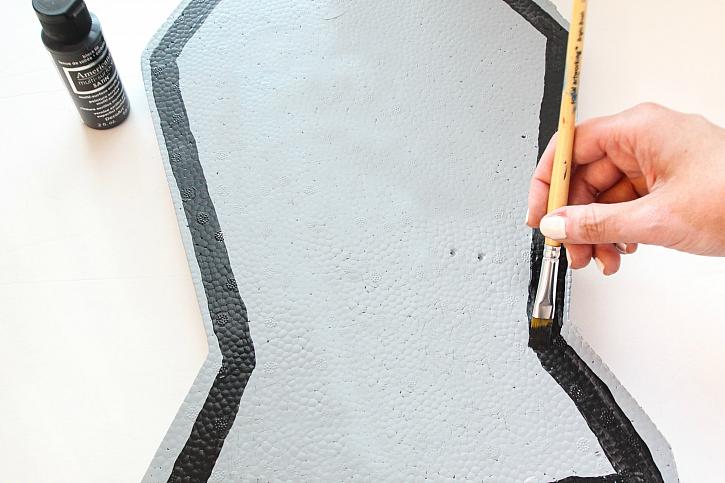 The styrofoam tombstone I bought had a circular indentation at the top so I filled it it in with Black Tie and added on to it to make a spider.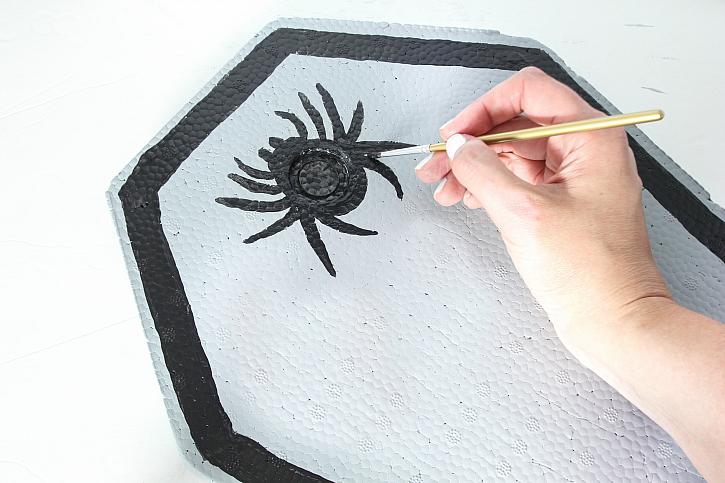 Paint the outline of the phrase you'd like on your tombstone with Black Tie and fill in. Add some extra detail on the outside of the lettering to make it look more spooky.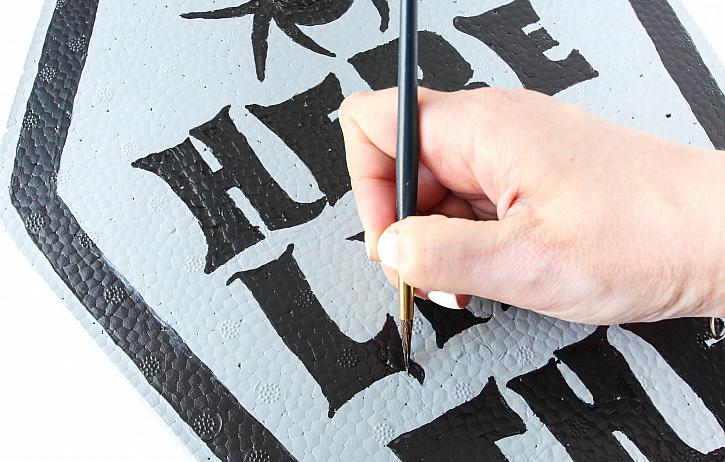 Paint the B and the S in "BOOS" with Americana Multi-Surface Satin Paint in Red Hot, because every spooky sign needs a little blood IMHO. ;)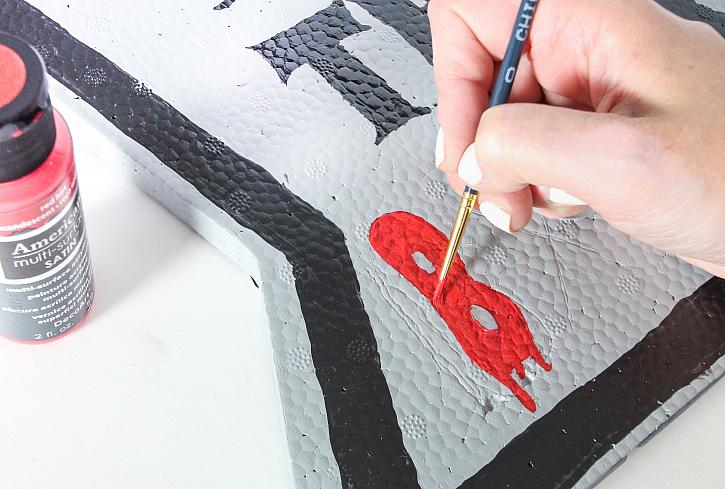 Use a small paint brush to paint spiderwebs for the O's in "BOOS" with Black Tie.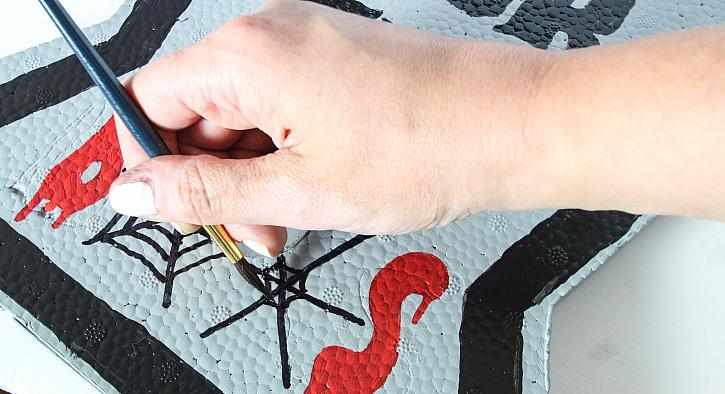 Now your BOOS sign is ready to display at your Halloween party alongside of your favorite party refreshments!