Posted by DecoArt on Sep 26th 2017
Halloween is just around the corner and I really wanted to get started on some fun projects.  Every year I have a fun Halloween party for my family and friends.  I go all out with my party decor so I thought creating a fun Halloween Inspired Serving Tray would be a great idea for the table setting!
Let's get started with this quick and cool tutorial!
Items Needed:
Foam Brushes
Adhesive Black Rhinestones
Foam Skull Head
Instructions:
Gather your supplies.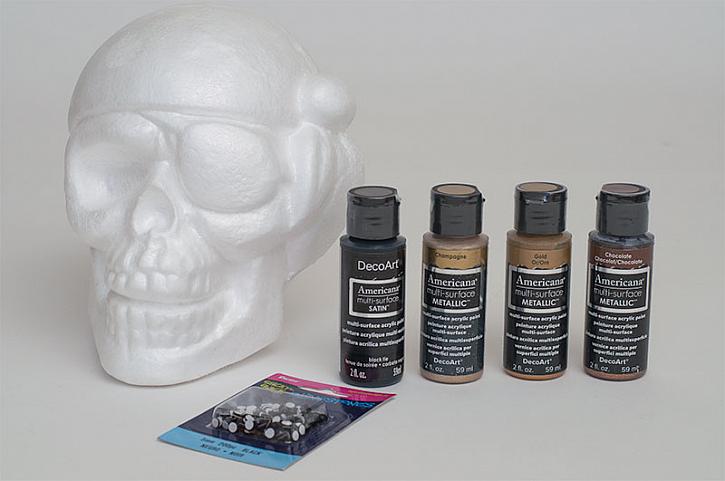 I was able to find the perfect colors in the Americana Multi-Surface Satin Acrylics.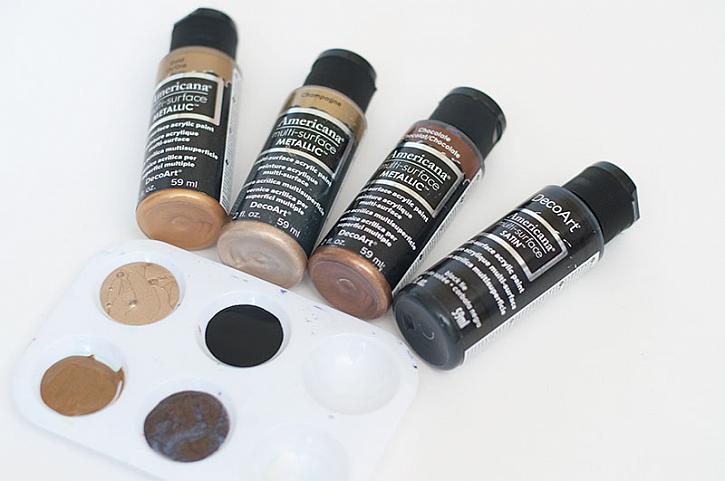 I started off by painting three coats of the Gold paint. Allowing each coat to dry completely.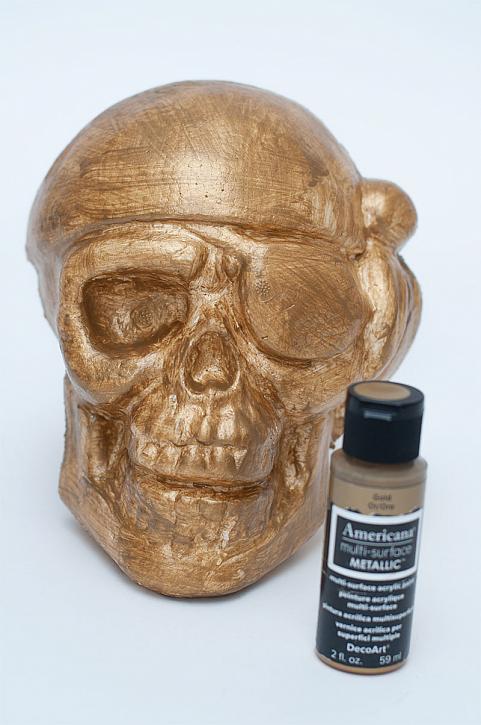 Then I went over the head with the champagne paint color and a sponge brush (lightly).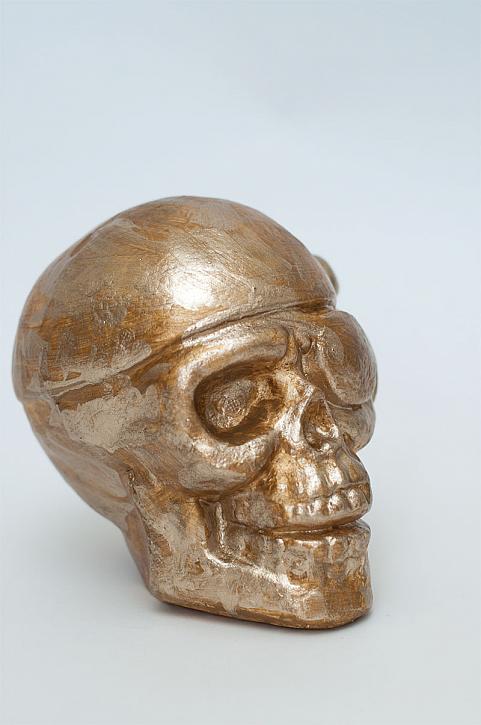 Finally I went over the whole head with the chocolate paint. I love that you can still see the other colors showing through the chocolate paint. I did go a little heavier in spots like the eye, nose and teeth area.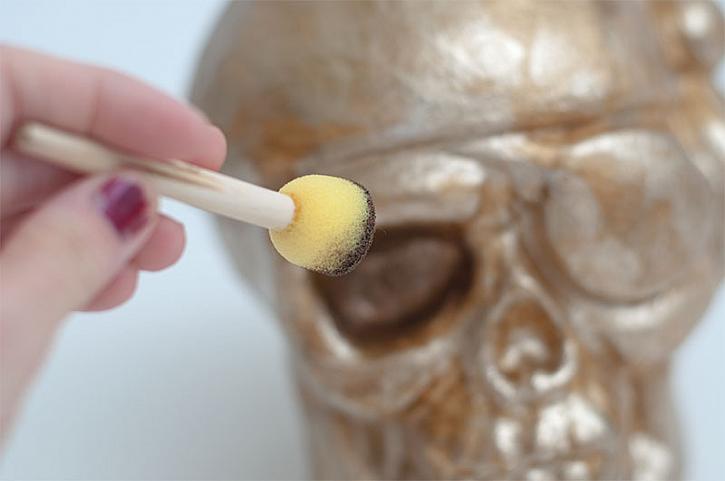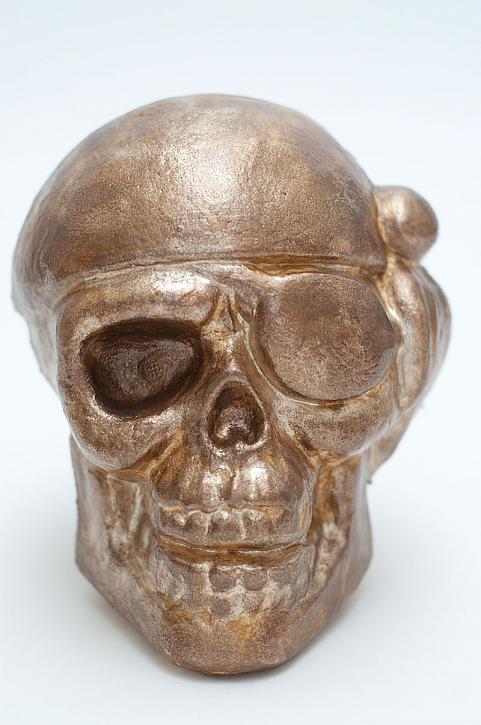 Now the fun part, adding our diamonds!! I wanted to add a little more sparkle to this project. I was VERY excited when I found the adhesive diamonds. They went on super simple.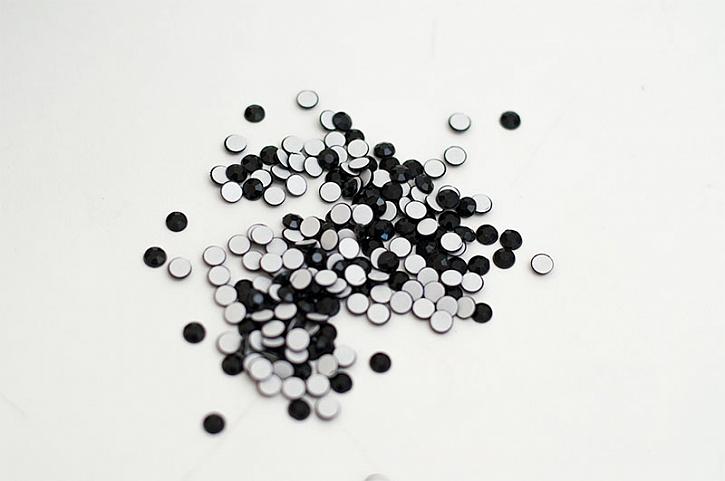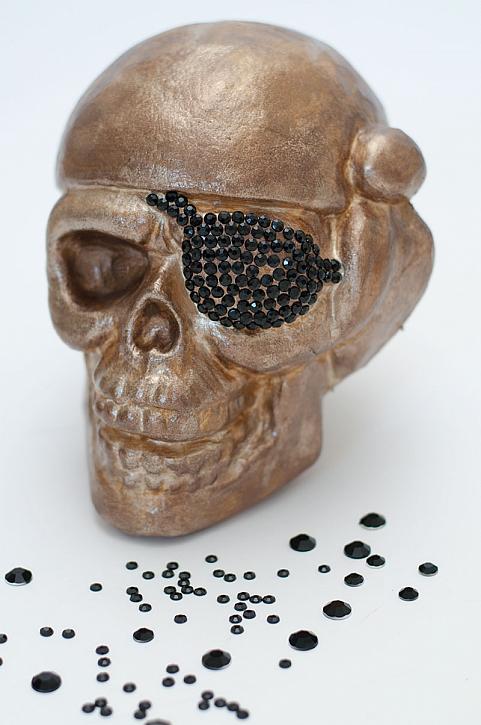 This looks great, right?! I can't wait to have my party this year, this will look perfect on the table. Add some cookies, cupcakes or even candies (like I did) and you're all set!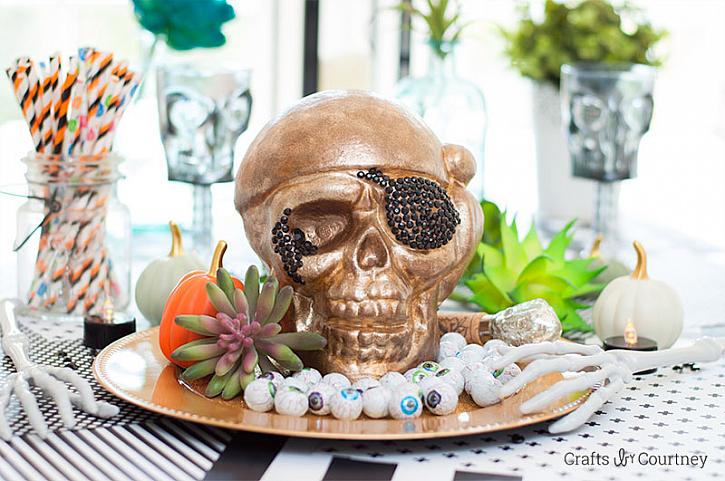 So there you have it, in my world Halloween can be spooky and elegant! It doesn't always have to be black and orange, add some colorful succulents and you're ready to entertain!