Posted by DecoArt on Aug 10th 2016
This year, DecoArt loaded up a van and road tripped five and a half hours south to Atlanta, Georgia... the home of Home Depot and the Haven Conference! Check out all of the fun from our road trip by searching 
#decoarthavenroadtrip
on Instagram.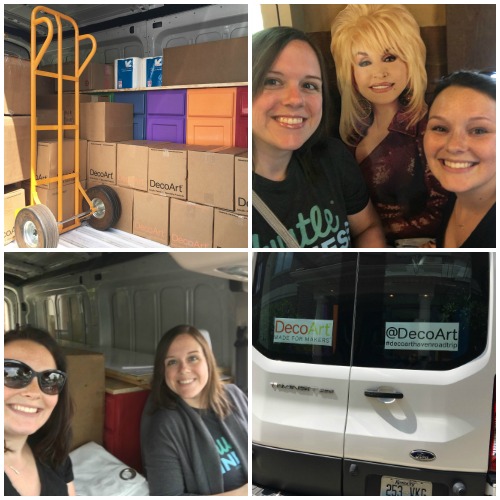 After unloading, we took the Marta and ventured downtown. We made it to the Georgia Aquarium about one hour before they closed and ran from exhibit to exhibit to see all of the celebrities from under the sea. There were beluga whales, whale sharks, giant manta rays, dolphins, and more! We had such a great time and will definitely go back again next year!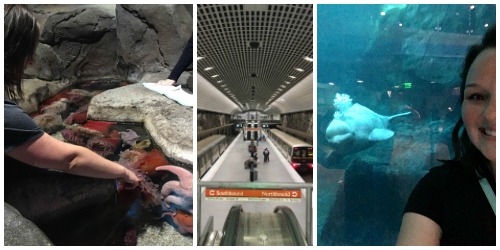 Thursday was full of setup time in the booth. The
Haven Conference
is a blogger conference specifically for DIY bloggers so it was important for us to let people get their hands dirty with some of our newest additions to the
Americana Decor
line. Huge shout out to our friends at
HomeRight
for supplying a Finish Max Sprayer and Spray Shelter for our giveaway.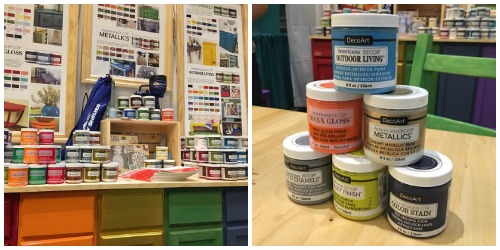 On Friday, two of DecoArt's Core Bloggers, Amy (
Atta Girl Says
) and Albion (
Albion Gould
) taught a hands on educational session featuring the NEW Americana Decor
Outdoor Living
and
Color Stain
paints. Our good friends at
Walnut Hollow
were so generous by sending in surfaces and clock mechanisms for the entire class!
The food options in the Buckhead area were definitely plentiful. We always make and effort to enjoy the
Buckhead Pizza Co.
(at least once, this time twice) while we're there!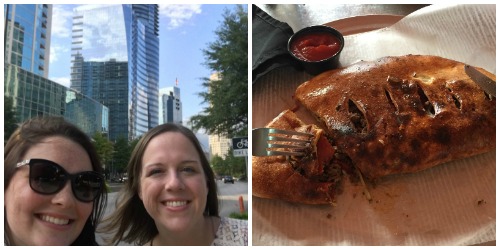 On Saturday, Mallory and Savannah of
Classy Clutter
taught a hands on educational session featuring the NEW Americana Decor
Satin Enamels
and
Metallics
paints. A huge thanks to
Floracraft
for supplying the foam and faux succulents for the attendees to use in their wooden planters. During the session, Mallory and Savannah showed everyone how quick and easy it is to update a $35
IKEA RAST
dresser with a little bit of DecoArt paint and stunning hardware from
Liberty Hardware
.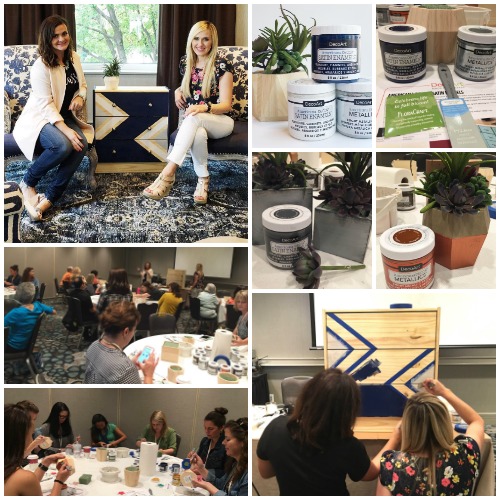 Most importantly, we LOVED meeting every single one of you guys! We look forward to working with you in the future and seeing you again at Haven 2017!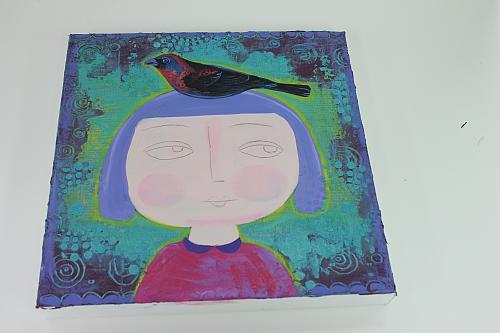 Did you miss Haven this year? Or are you hoping to go next year? Maybe you just missed us in the booth? Comment below with your favorite thing about our booth or adventures for a chance to win this Haven Giveaway! You'll get some surfaces from the Classy Clutter class, a sampling of the Americana Decor paints and brushes and a fancy metal water bottle! We'll pick a winner on Monday, August 15th... so comment away!