Posted by DecoArt on Feb 5th 2014
While Valentine's Day is a great time to make anything heart shaped, these magnets are perfect any time of year. These would make an adorable little engagement or wedding gift and are just great for young couples in love.
Items Needed:
Photocopy Or Print Out Of A Special Photograph
Wooden Hearts
Paint Brush
Instructions:
To make these heart shaped magnets, I used some Americana acrylic sealer spray to prep the photos I printed out, and Americana Decou-page to attach them. The paint color for the hearts is Americana Burgundy Wine.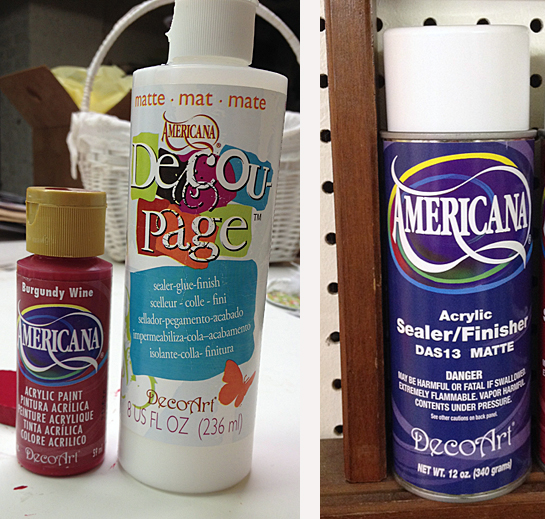 These are fun housewarming gifts too, or make one for your best friend. They are easy to make and are so cute!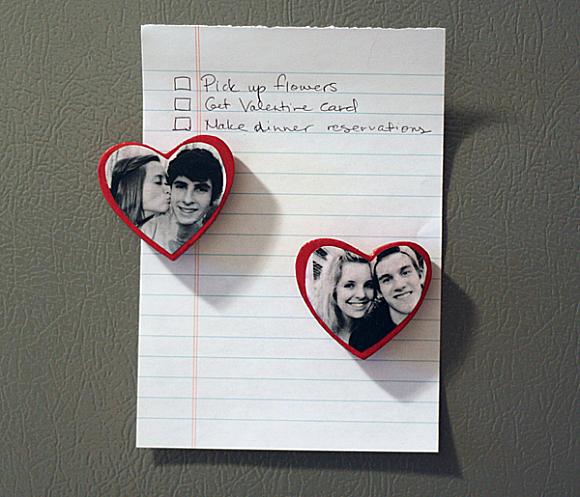 Before you do anything else, print out your photos and adjust them to fit on your wooden hearts. Place the heart over the photo and trace the heart shape.
Now you can paint the hearts with Burgundy Wine and set them aside to dry.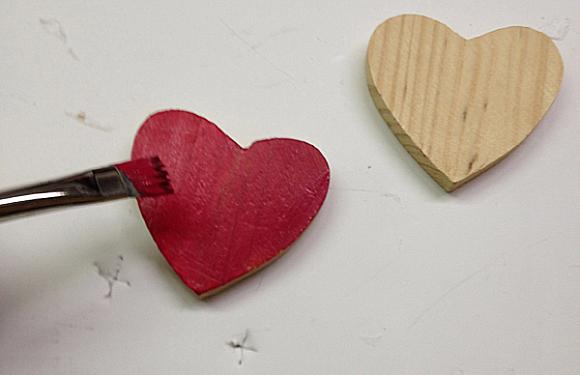 Meanwhile, spray the front AND back of the photos. You can see I didn't bother spraying the entire sheet, just the area with the photos.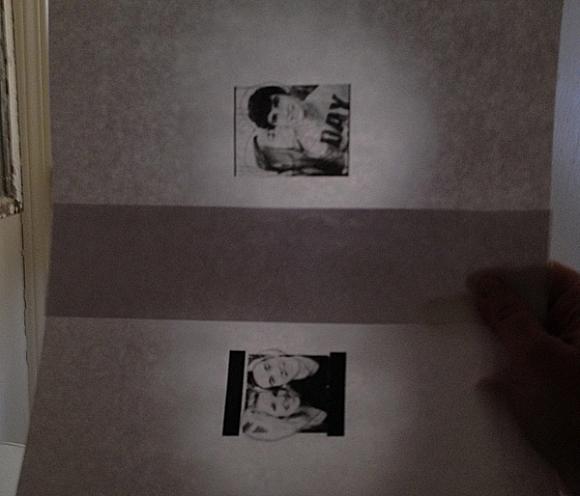 Let the sealer dry for about 15-20 minutes. Using sharp scissors so you get a clean cut, cut out the heart shape, cutting inside your tracing lines. You may need to trim the photos more to fit on the wooden hearts.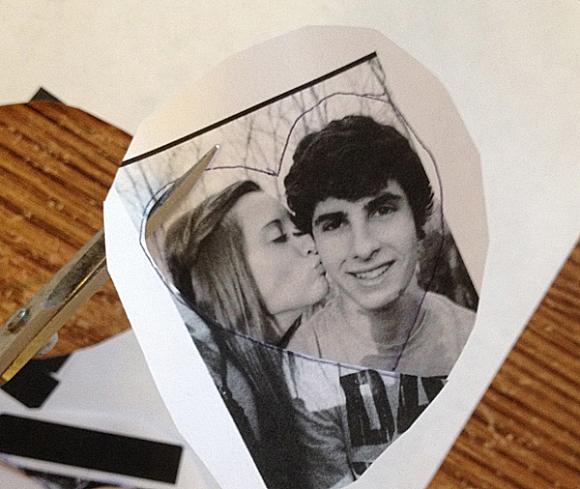 Paint a thin layer of Decou-page onto the red hearts.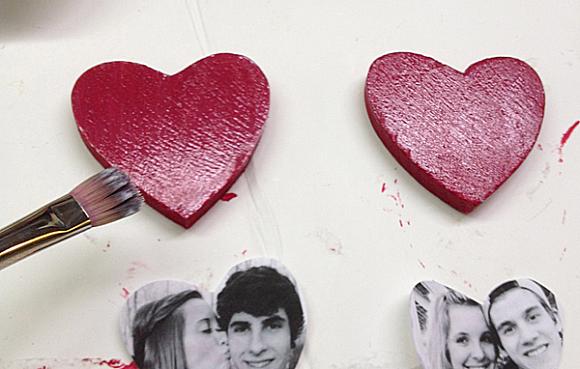 Paint a thin layer of Decou-page onto the back of the photos. They may curl up on you…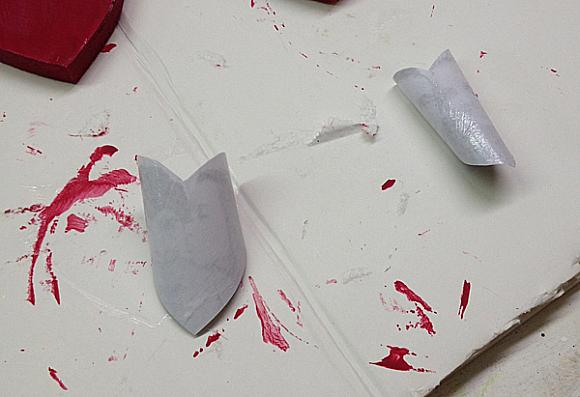 Just carefully flatten them out and let the decoupage medium dry, it will only take about a minute. What you've done is prepped your paper and your surface which will help avoid bubbles and wrinkles.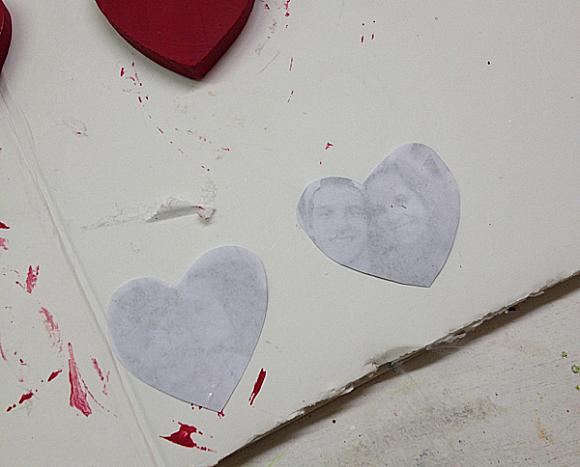 Paint more Decou-page onto the heart and place the photo on top of it.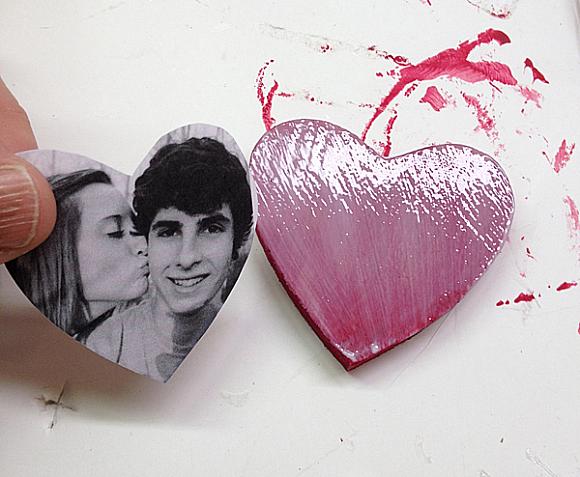 You'll have a few seconds to get them positioned before the decoupage medium begins to dry. Be sure to smooth the photos out and make sure there's no air underneath.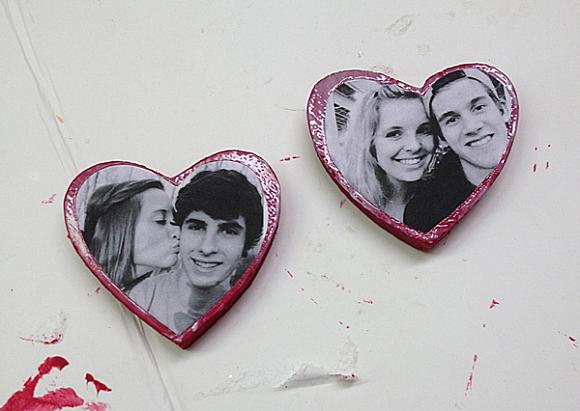 Paint a generous, but not dripping layer of Decou-page over the photo and all the edges.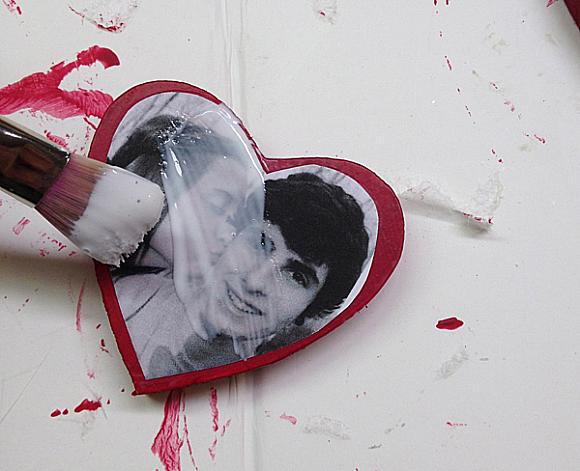 Let the decoupage medium dry, it will dry clear.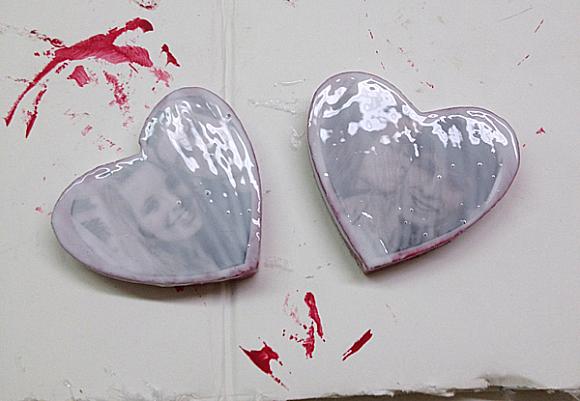 When dry, turn the hearts over and attach a magnet using a "dollop" of Decou-page. Let the magnets dry before using.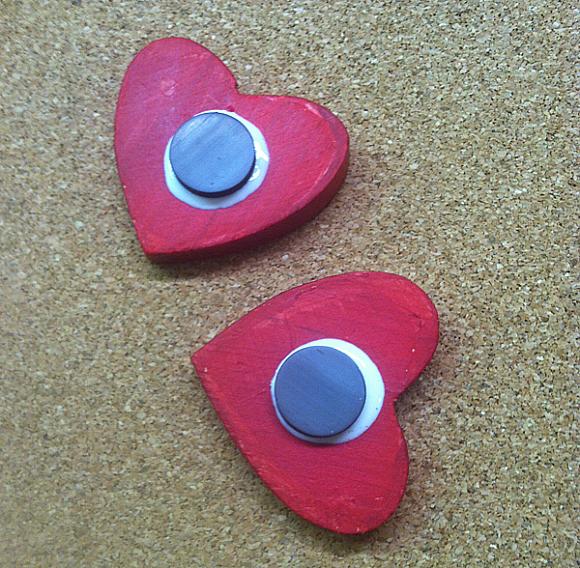 You are now ready to use your magnets or give them as gifts!