Posted by DecoArt on Jan 13th 2017
I'm a person that takes lots of pictures and writes a lot, so journals are kind of my thing. For my children's first year, I write in a journal about their milestones monthly. Then it becomes yearly. I thought it would be great to be able to add some pictures into the journal aspect of this for the coming years. But, of course, you need to make it look cute too!
Items Needed:
Blank Journal With Chipboard Cover
Small Wood Disk
Palette Knife
Paint Brush
Hot Glue Gun
Instructions:
Gather your supplies.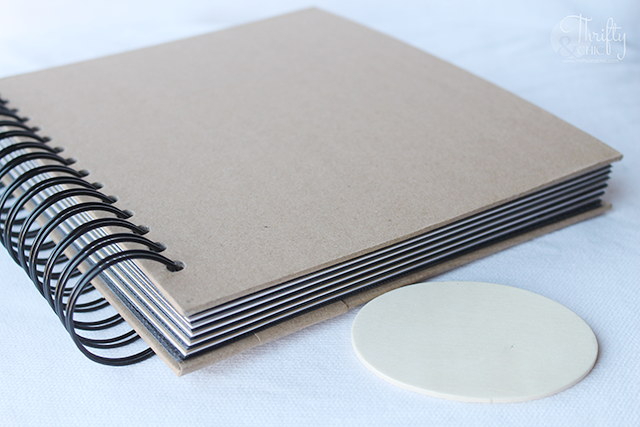 Paint the cover of the journal Dark Grey and the disc Green Gold.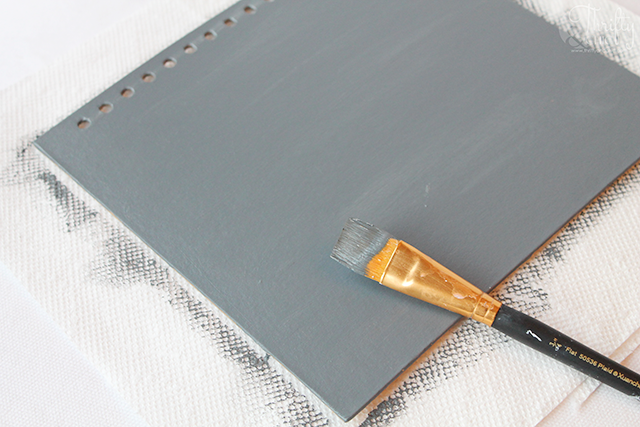 After the paint is done drying, get the herringbone pattern stencil from the Tribal Accents Stencil pack and Media Modeling Paste.
Line the stencil up on the top corner of the cover and apply the Modeling paste with a spade spatula. Do a thin layer to get the best results. Work from one angle down or to the side to make it even.
After applying the first part, wait until it is dry or close to it, to apply the bottom section so the top section won't smear.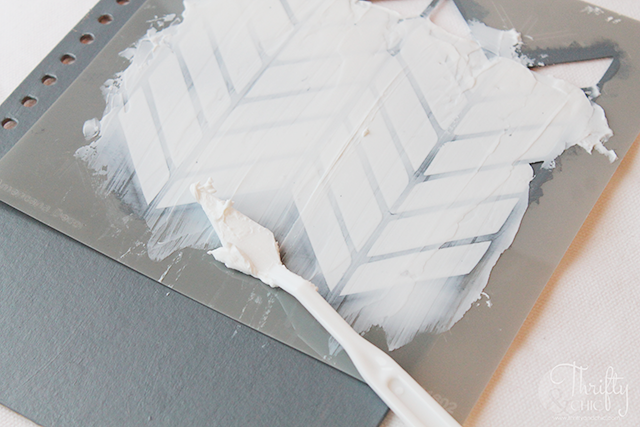 Working with the Modeling Paste opposed to paint with the stencil is amazing! The past keeps the lines nice and crisp, and gives great dimension. If you do get some paste in between the lines, use a toothpick to scrape it off.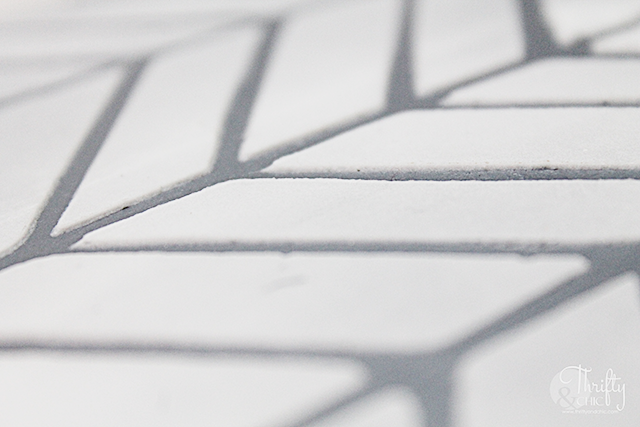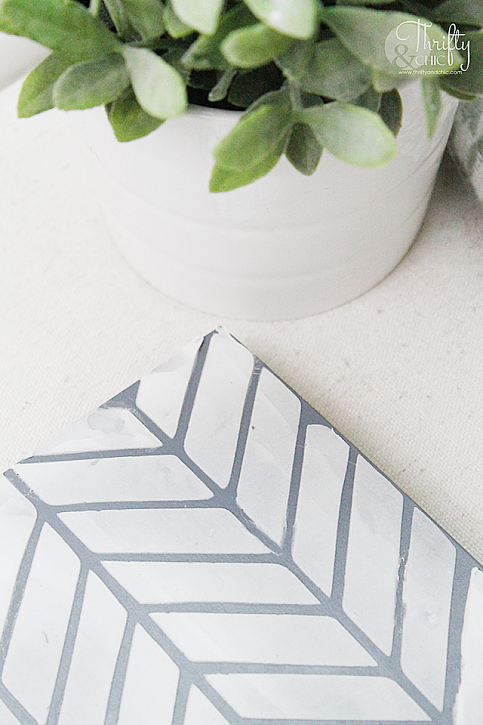 After the Modeling Paste was somewhat dried, I took the Green Gold and added a stripe down the left side of the cover to add more interest. I then took the Crackle Glaze and brushed it along the stripe to give a great crackle effect.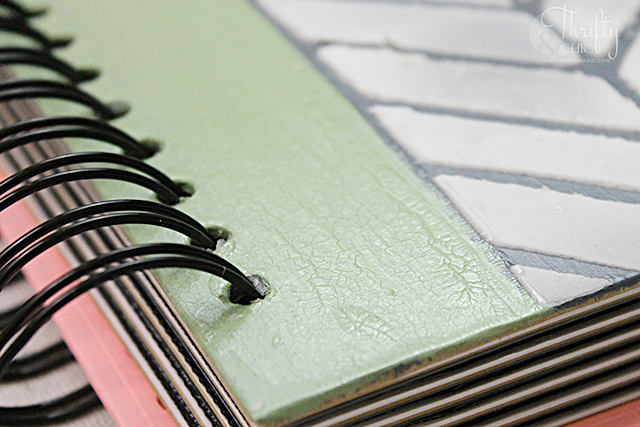 Using a hot glue gun, secure the disk to the bottom corner of the cover. I also wrote the year down on this book since it will hold memories and writing for this year.