Posted by DecoArt on Nov 8th 2017
I can't even begin to express how much I love the holidays. The lights, the music, the gift giving. All of it! It is also the perfect time to use some of my DIY abilities to create the perfect gifts for friends and family. But I don't just stop at handcrafting the perfect gift, I also love to put a little special touch on the gift wrap too! These color blocked wood grain faux leather gift tags are easy to make and really help elevate the gift wrap. It's those little custom touches that make gifts feel extra special. 
Items Needed:
Cricut Wood Grain Faux Leather
Happy Holla Days, Tree, And Sleigh Girl Cut Templates
Fabric Cutting Mat
Washi Tape
Fabric Glue
12mm Jump Ring
Hole Punch
Paint Brushes
Instructions:
Gather your supplies.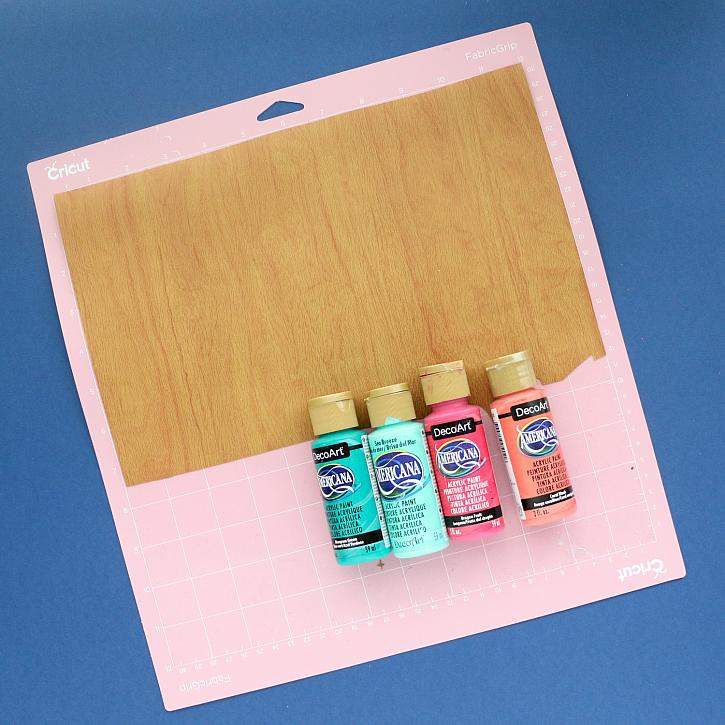 Save these templates from Kailo Chic.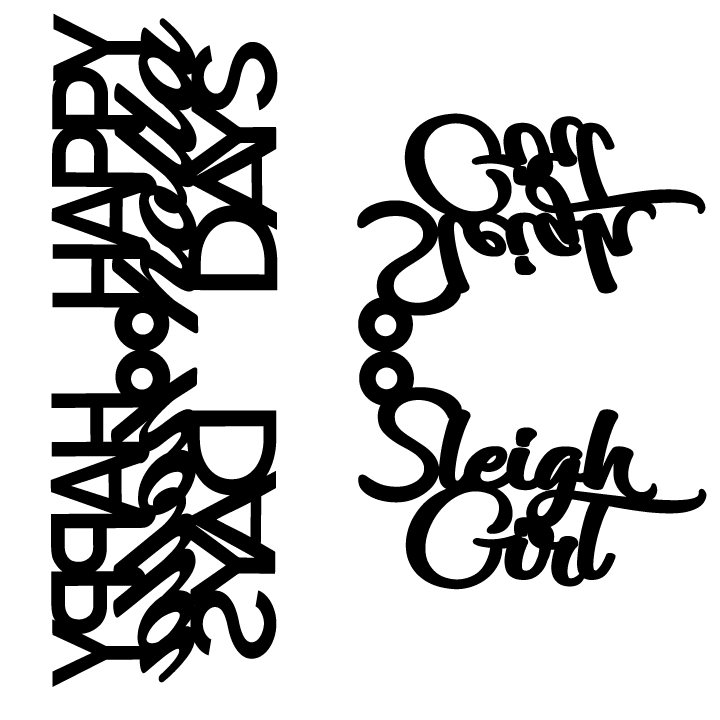 Begin by laying your faux leather on the cutting mat and load into the Cricut maker. Bring up either the tree or phrase templates and select make. Choose paper thin faux leather and under pressure select more pressure. Then hit the C button on your Cricut maker and cut out the designs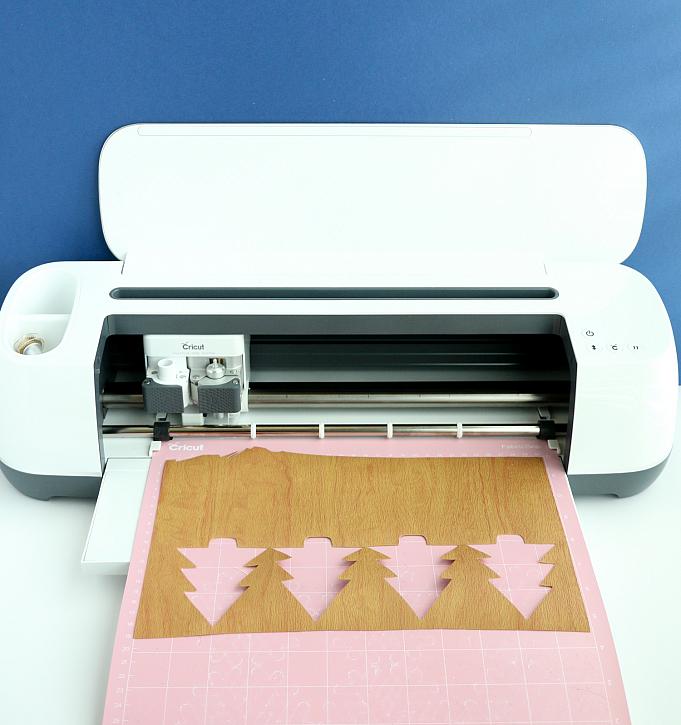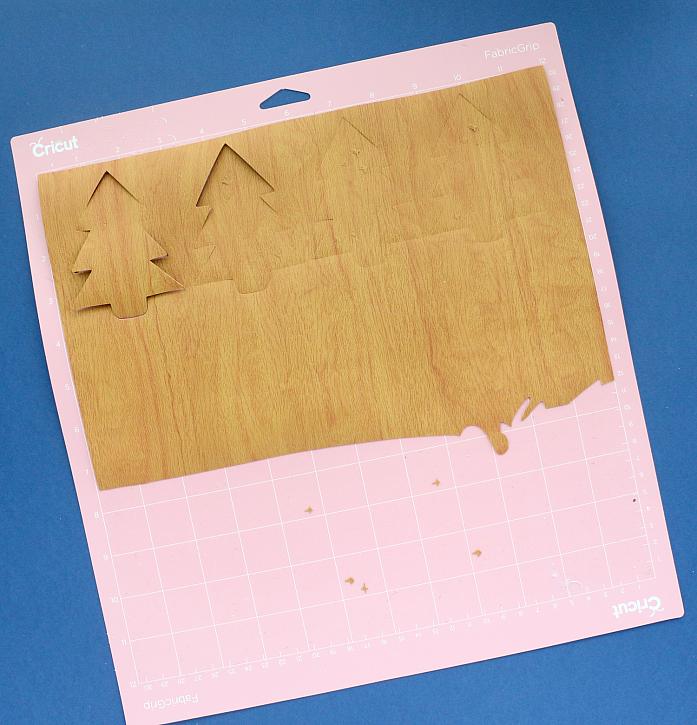 Once cut, remove from the cutting mat and place a piece of wash tape over the cut design and paint on one side of the tape to create a color blocked look.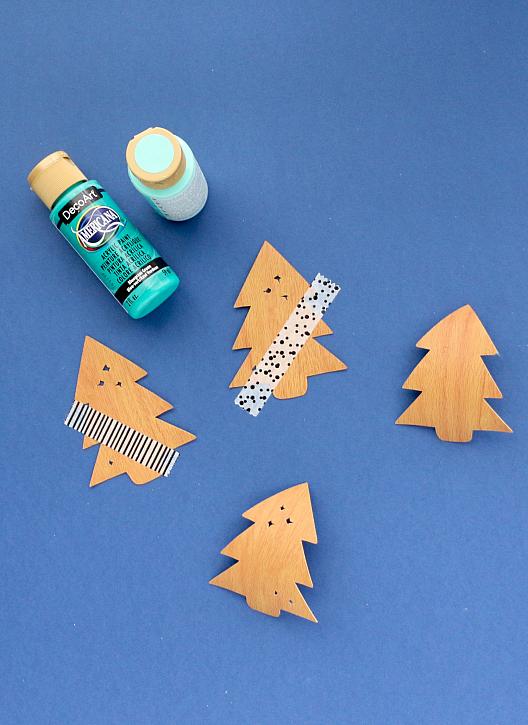 Let the paint dry, then remove the tape and use fabric glue to attach the front and back of the tree or front and back of the leather text to each other. Use a hole punch to add a hole and then add your jump ring.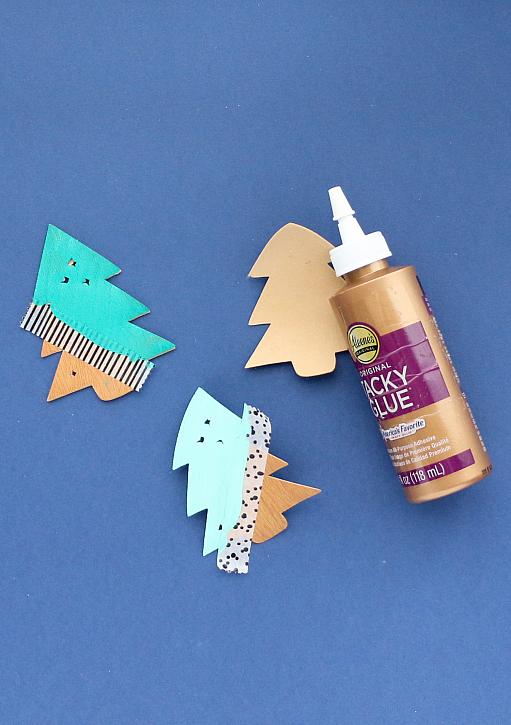 Now your gift tags are ready to thread onto ribbon and attach to your gifts.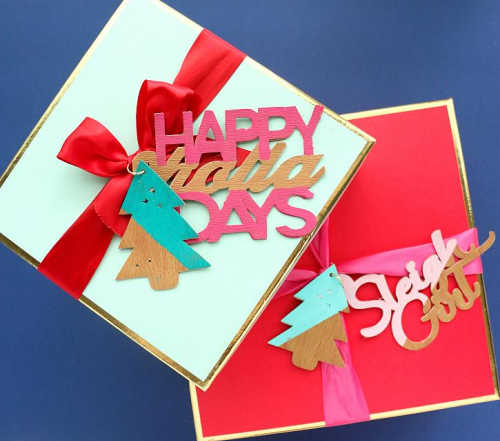 Did a gift box ever look this cute?! I think not! And this technique can easily be customized to do initials, monograms, or even the recipients name and then they can use them as a key chain after the gift is unwrapped.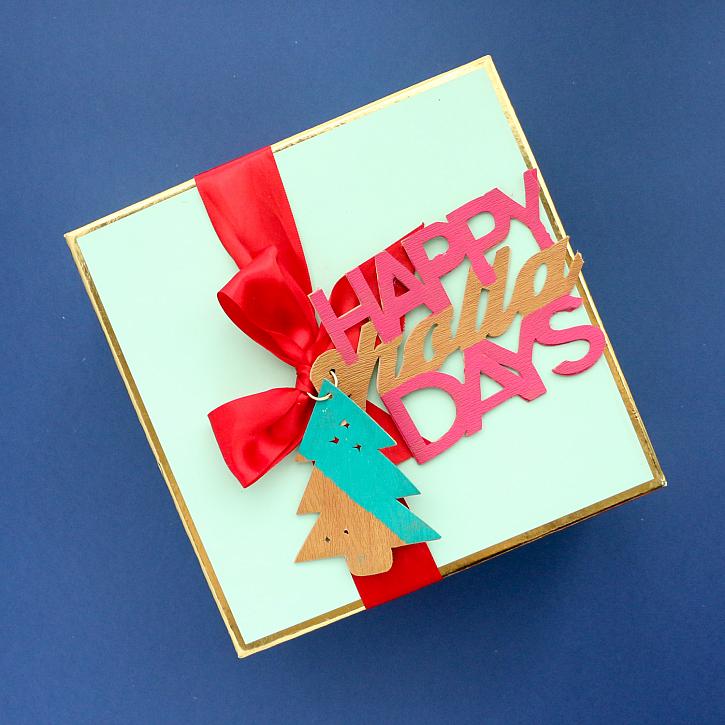 Talk about the gift that keeps on giving!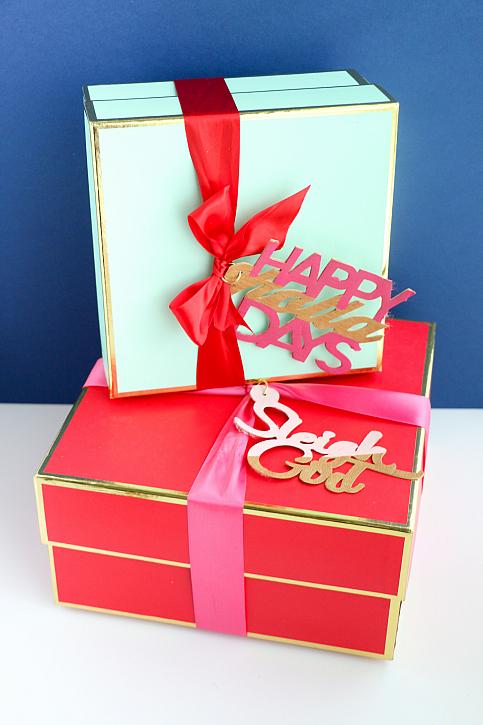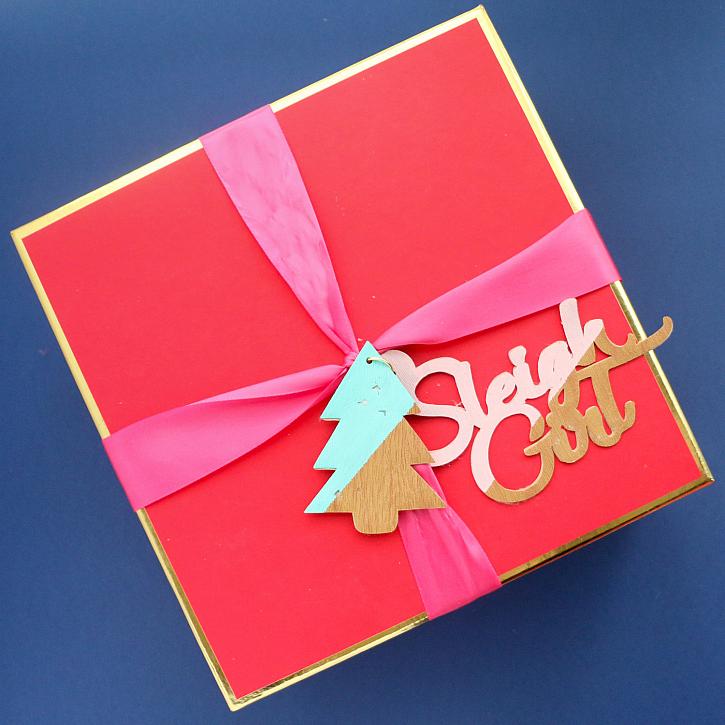 See more DecoArt and Cricut holiday creations and enter to win some fantastic prizes (including the NEW Cricut Maker) all month long on the DecoArt Blog!