Posted by DecoArt on Dec 12th 2016
Add a little glitz to any gift box with some DecoArt Decou-Page and Decou-Page Paper! It's easy to make a lovely mosaic with the decorative paper.
Items Needed:
Plain Gift Box
1%22 Square Paper Punch
Paint Brush
Instructions:
Gather your supplies.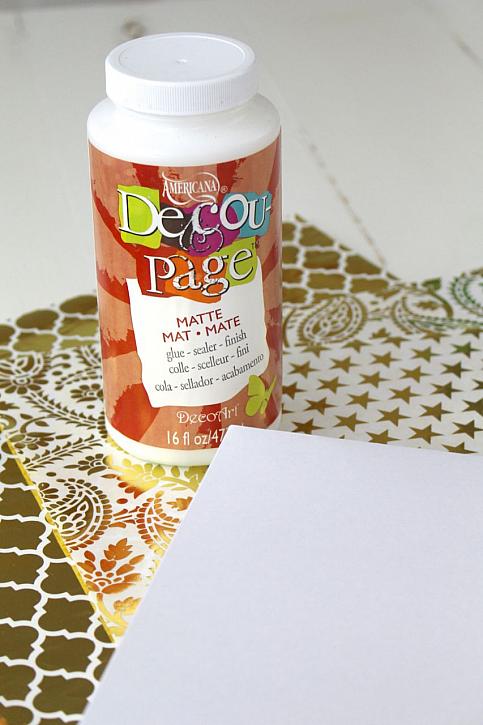 Use a 1" square punch to punch out squares from three designs of the Decou-Page Paper.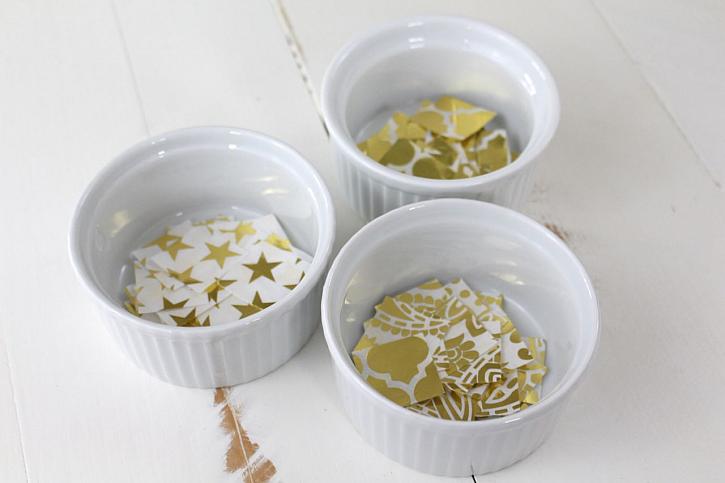 Apply Decou-Page to the back of a square and place on the box.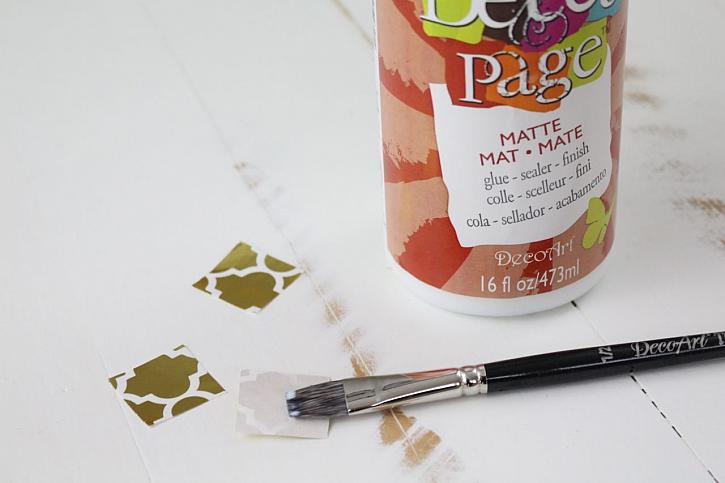 Make a rows of squares, alternating the design.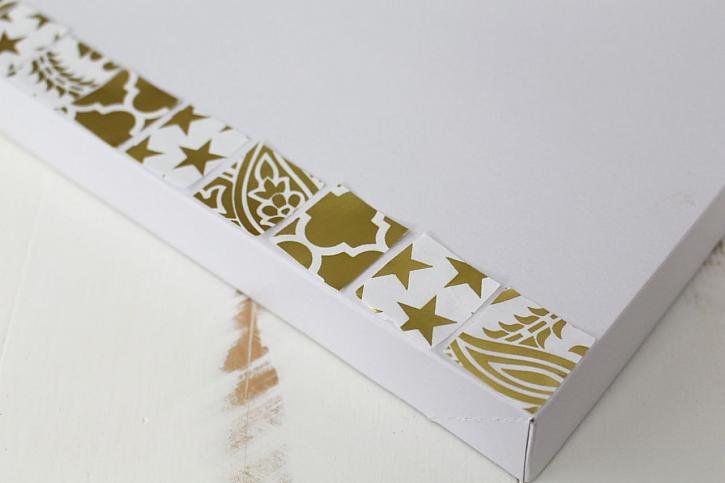 Keep adding squares until the entire box lid is covered.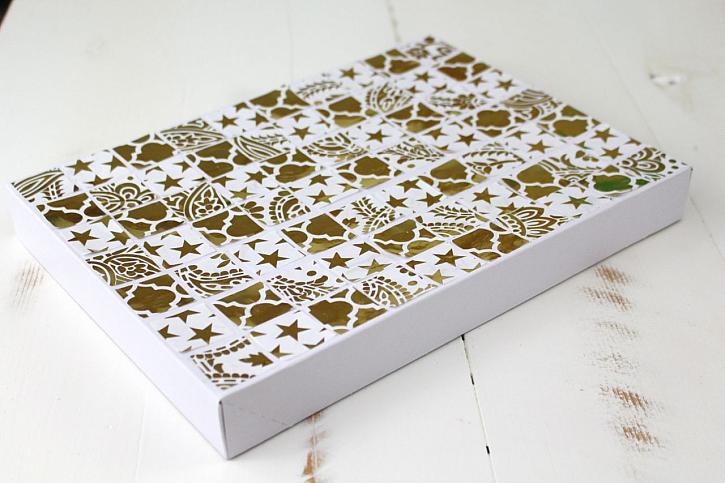 Apply a top coat of Americana Decou-Page to seal your mosaic pieces in place.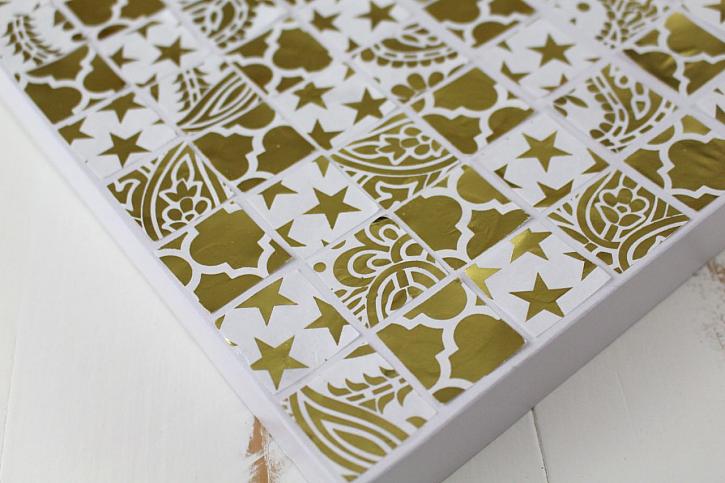 Now you have a pretty holiday lid for a gift box, making your gift extra special. Happy Holidays!