Posted by DecoArt on Jul 27th 2020
I love repurposing empty bottles into cute little vases and today's project is exactly that, a fun bottle craft! These color-blocked bottles are made with DecoArt's latest product, Holographic Illusions™ now available online at Hobby Lobby. This glittery paint is sure to be a hit with kids, making this the perfect summertime crafting activity for you and your family. 
So let's jump into this quick and easy craft!
Items Needed:
Holographic Illusion Magic Gold
Holographic Illusion Dazzling Teal
Holographic Illusion Divine Purple
Holographic Illusion Fairy Pink
Paintbrushes
Glass Bottles
Pencil
Instructions:
I repurposed an empty pasta sauce bottle for this project. You could use an empty vase, a thrifted glass bottle, or anything else you have on hand.

I first painted the entire bottle in the gorgeous Vintage Pink color. It needed about two coats and then I let it dry before I started painting my design.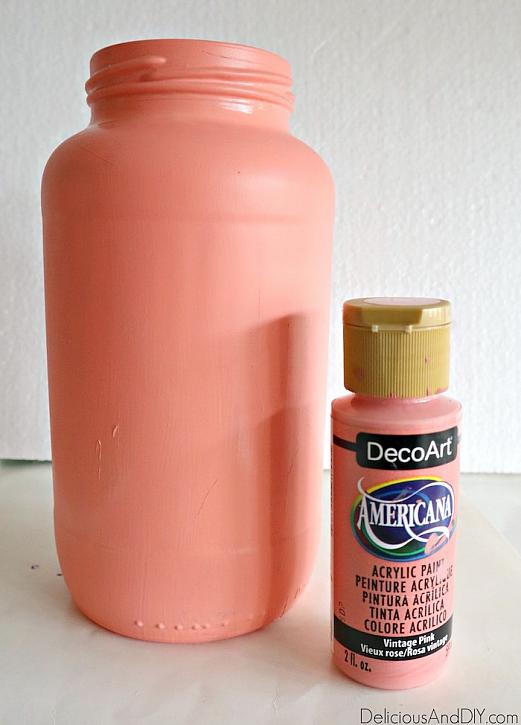 The theme for this project is color-blocking, which is a way to use color theory when picking color combinations. I went with Jungle Green, Purple Petal, and Vintage Pink then used this super cute semi-circle design to set them apart.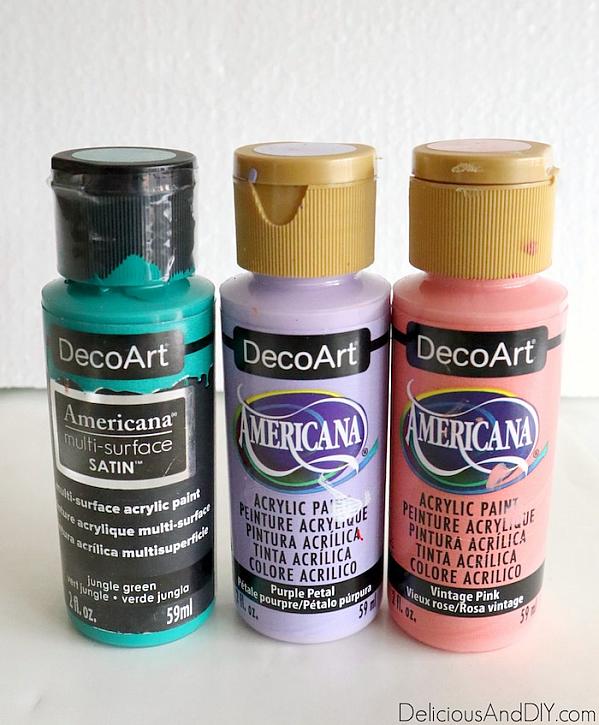 First I roughly sketched out the pattern by using a pencil the size of the semi circles that I wanted to paint. Then I went in and painted one circle in the color Purple Petal and the other in Jungle Green.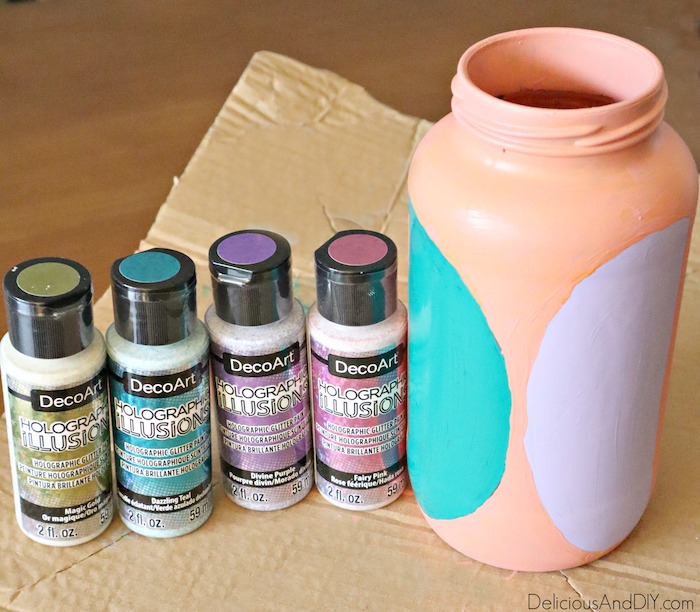 Now for the fun part, adding some sparkle using the new Holographic Illusions™!

Using a soft brush I applied some of the Holographic Illusions™ glitters in the color Magic Gold all around the bottle except for the semi-circular part.

I let it dry between coats and gave it about two total coats.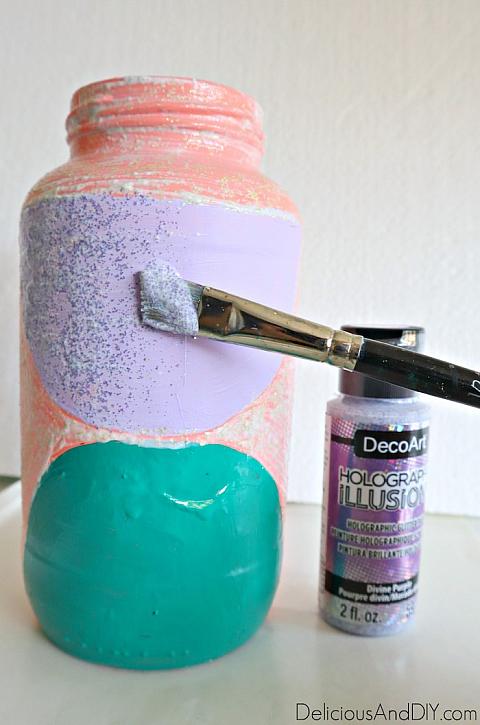 For the semi-circles I used a couple of different colors. On the semi-circle painted with Purple Petal, I went with a combination of Holographic Illusions™ glitter in the colors Fairy Pink and Divine Purple.
For the Jungle Green portion I went with Dazzling Teal.

I applied two coats of each, and made sure to let each coat dry before applying the second coat. Then, I was finished.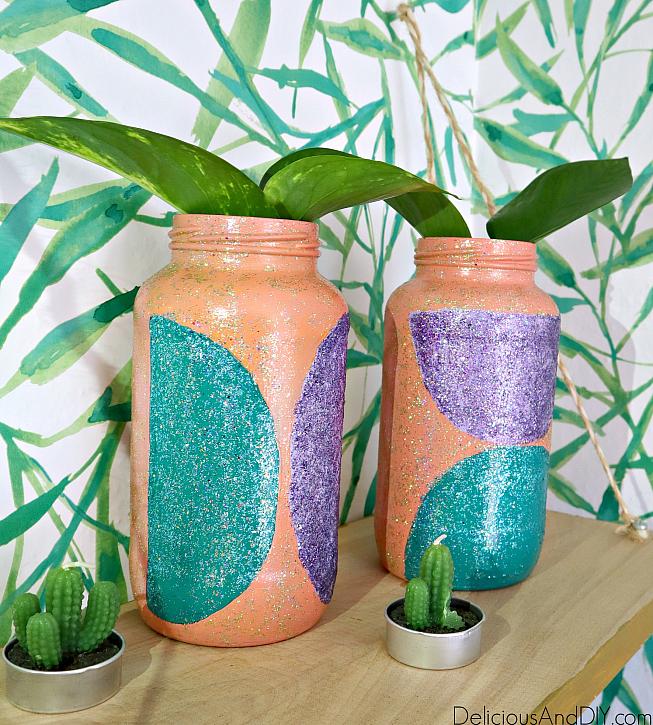 This adorable vase looks great with fresh flowers, pothos plants, or even faux flowers if you want something more low maintenance. It's the perfect way to add some color and glitter into your home decor!