Posted by DecoArt on May 23rd 2019
Donna Gerald Bush has a tutorial in the DecoArt Project Gallery for her Compass Rose Table makeover painted with Americana Decor Satin Enamels. She transformed this specific table with her nautical-inspired design to remember a loved one this Father's Day. Read the story behind this beautiful table from Donna below.
---
As Father's Day approaches, memories of my dad doing what he loved best come to mind. For many years, he was a waterman who was awake before sunrise and out in his boat harvesting seafood from the beautiful waters of the Chesapeake Bay. It's hard work that is still done today in my hometown of Crisfield, Maryland.
As with many people from the area, the whole family was involved with his seafood business. My dad and brother brought in blue crabs and oysters. My mom helped ready crab pots, was the bookkeeper and made delicious crab cakes for customers. My sister and I cleaned and wrapped soft shells to freeze and ship. We all helped with the 24-7 job of fishing-up soft shells and whatever else needed to be done.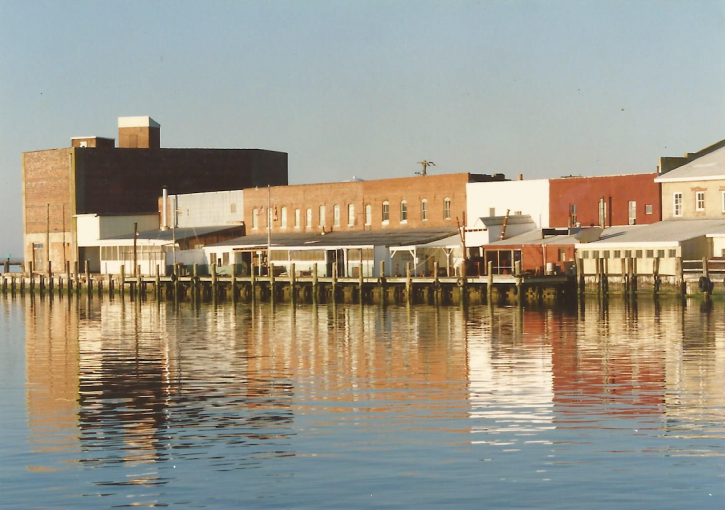 During the Winter months, equipment was repaired, new crab pots or nets were made and much discussion about the upcoming season took place around an old oak table in the upstairs of my dad's crab house. That table was there when he purchased the building in the 1950s and it looked ancient then. Covered with rings from wet glasses and burns from careless smokers, it looked pretty bad.
Even as a kid, I was fascinated by the table and asked Dad if I could have it one day. He just smiled and asked what I would do with "that old thing" but eventually gave it to me. I refinished it and for many years, it served as my kitchen table.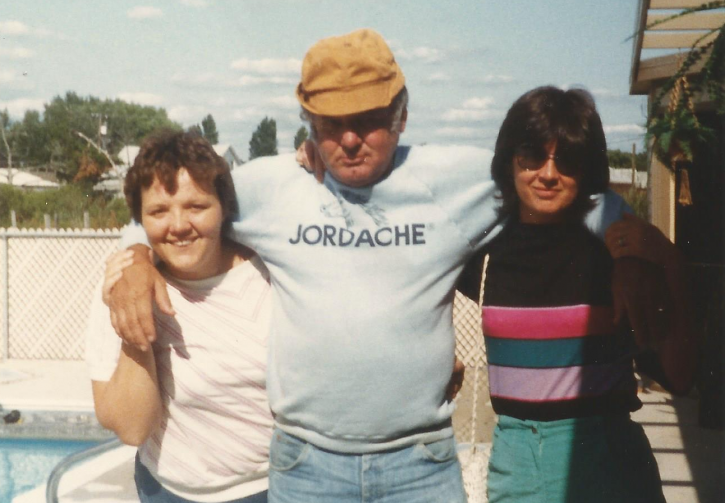 For the last several years, it has been in my basement awaiting attention. The finish was worn and scratched. I wanted to do something more than just sand and varnish the table so as a nod to my dad's love of navigating the water, I designed a compass rose for it's top. Painted with Americana Decor Satin Enamels and finished with Satin Varnish, it should not need another re-do for many years to come.
Dad passed away in 1998. I think he would be happy with what I have done with "that old thing."
---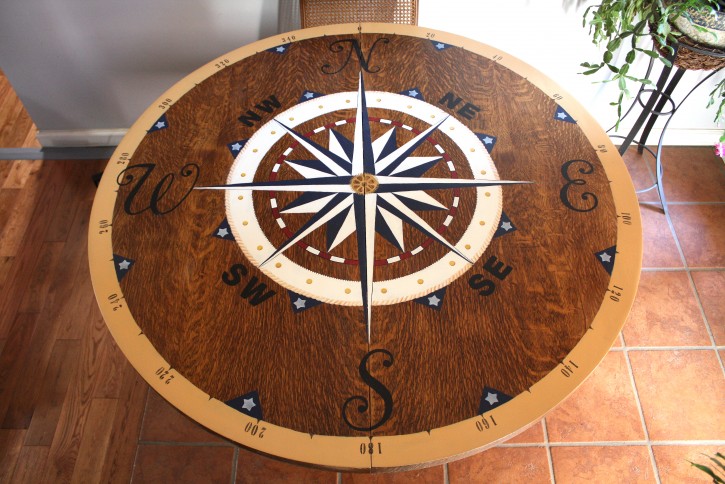 Find printable instructions and free patterns for her table design here. Tell us what projects you have done to honor your loved ones in the comments below.