Posted by DecoArt on Jul 21st 2019
I admit I'm a little embarrassed to tell you how many shoes were in my closet before I did a little closet KonMari-ing last month. I found 2 pairs of shoes that I had never even worn [insert girl covering face emoji here]! One of them was this pair of casual red shoes that I was planning to donate but then I got this fun idea to customize them with a little paint makeover.
Since I'm a big Ohio State Buckeyes fan, I thought they would make adorable game day shoes with some
DecoArt SoSoft
paint. They turned out even cuter than I imagined!
Obviously, you don't have to be an Ohio State fan to customize a pair of shoes that need a little something-something. You can follow the steps of this tutorial and then get crazy with any design you'd like!
Items Needed:
DecoArt SoSoft Fabric Paint - Brown
DecoArt SoSoft Fabric Paint - Golden Brown
Shoes To Customize
Paintbrush
Instructions: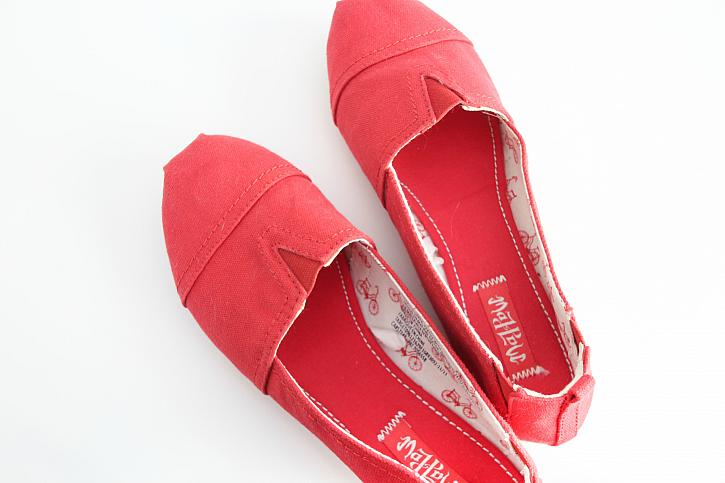 Use a brush and paint a circle(ish) with SoSoft paint in Brown. Buckeyes are not perfect circles so no need to worry about painting perfect matching circles on each shoe. I made the shapes of mine a little different just the way no 2 Buckeye nuts would ever be exactly the same. My symmetry-loving brain struggled with that but it made the Buckeyes look more authentic. :) SoSoft has great coverage so depending on the color of your shoes you may only need 1 coat. Since mine are red, I applied a second coat once the first coat was thoroughly dried.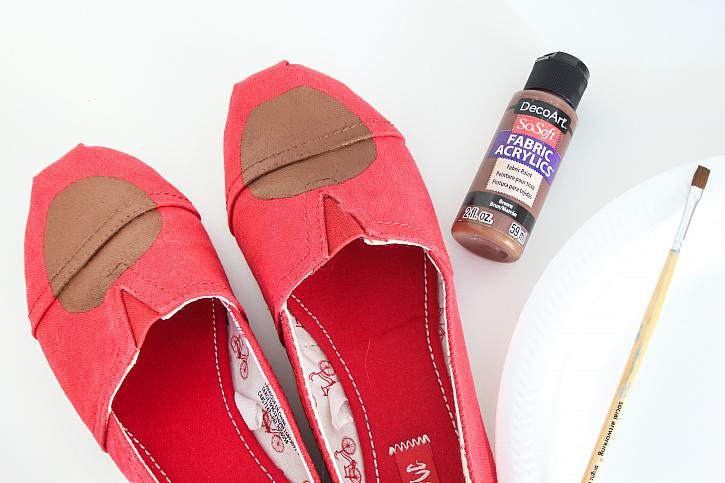 Once both coats have completely dried (overnight), paint the inside circle of the Buckeye with SoSoft Golden Brown paint. Since Golden Brown is much lighter than Brown I painted 2 coats.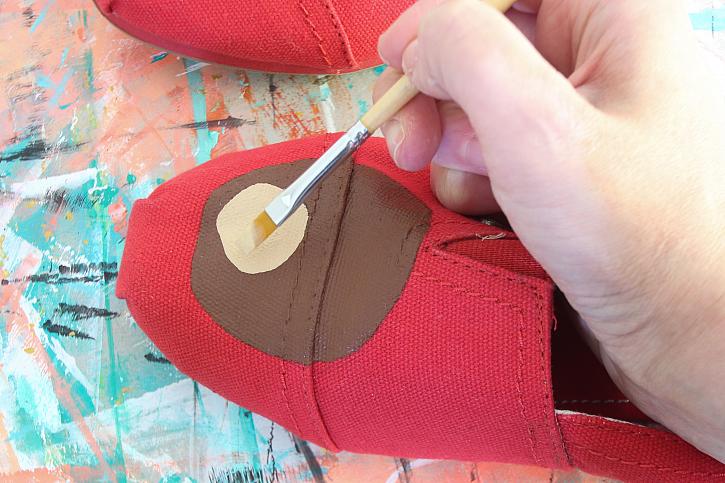 And that's it...no need to seal them or apply a protective coating.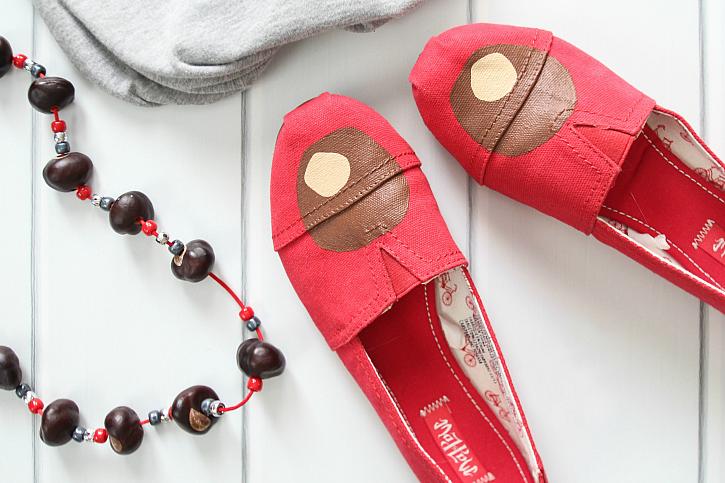 I'm definitely game day ready!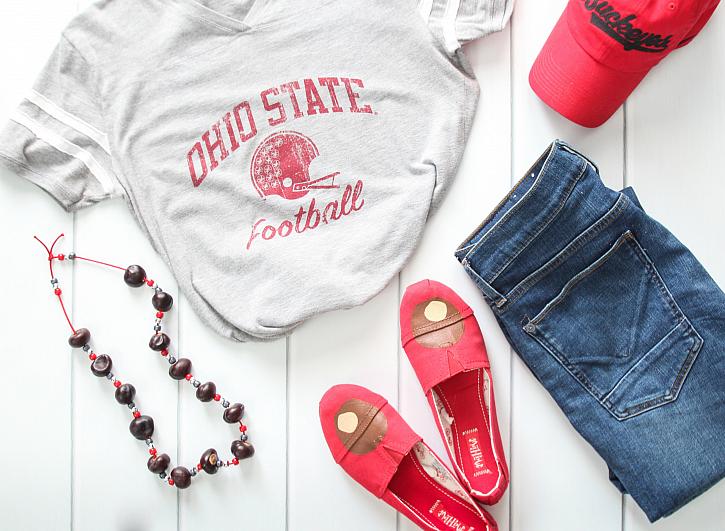 Do you have any shoes that you'd like to jazz up with a paint makeover?