Posted by DecoArt on Jul 22nd 2014
Do you crave a rustic chipped paint finish and are not happy with just sanding? I have a solution for you that will make your projects look old and worn with very little effort. As a matter of fact, you probably have all of the supplies you need around your home right this second.
Start with any item that has one coat of paint. This will be your "under coat" and it will show through once we get a top coat on these pieces. I am using Americana Décor Chalky Finish for these examples. After the under coat is applied and has fully dried (for chalky finish please wait 2 hours), rub a candle all over your project. Yes a candle. Just a regular old candle that you don't need anymore. You can even grab one from a thrift or secondhand store. This candle wax is the key to our rustic chipped paint finish. The more candle wax you apply the more rustic the final finish so please keep this in mind.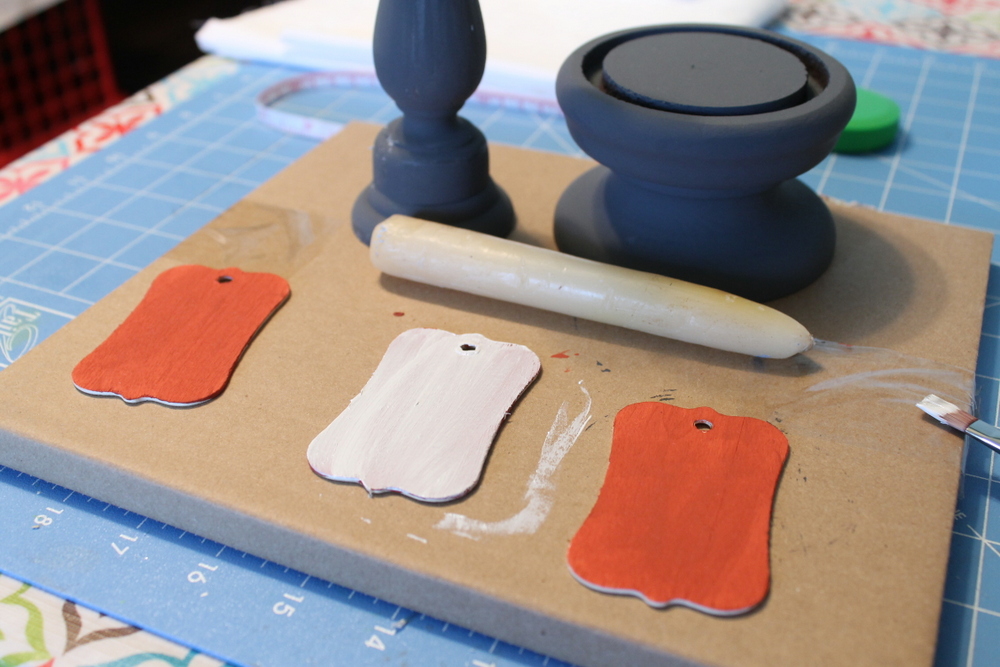 Apply a top coat to your project right over the top of the candle wax. You can apply as many coats here as you desire. It took two coats for me to get the look I wanted on these pieces. Allow to dry again for at least the full amount of time recommended on the package.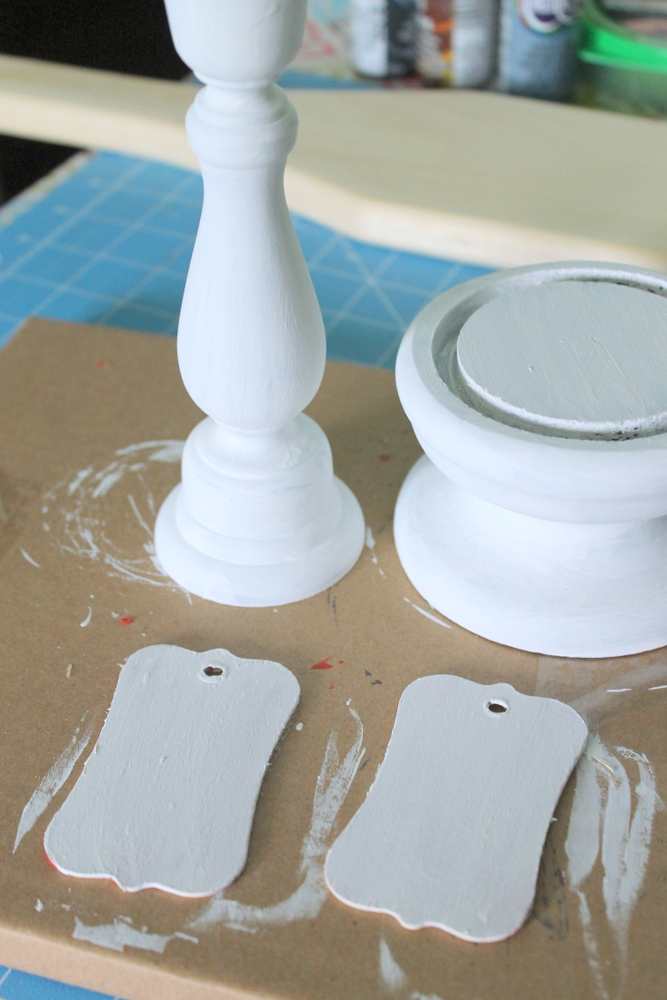 Now for the fun part! Time to reveal that rustic chipped paint finish with NO sanding and NO mess. Grab your blow dryer and heat up your project. You may even start to see some bubbling of the wax under the surface of the paint. That is okay. A few minutes under the blow dryer should be all that is required. You are just heating enough to soften the wax under the paint. For larger projects, you can do this in small sections.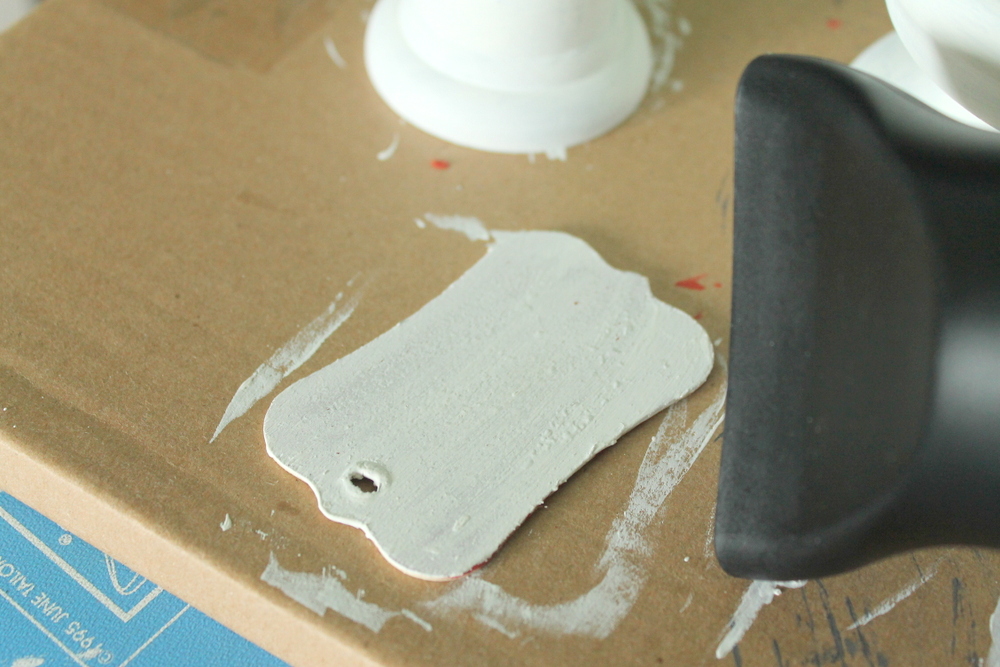 While the surface is still warm, use any duct tape product that you have on hand for this next step. You do not want to use a painter's or masking tape for this step. A tape with a strong adhesive is required. Just stick it to your surface, press down, and remove. This can be done quickly as there is no reason to leave the tape on for any amount of time. NOTE: Use a new piece of tape each time.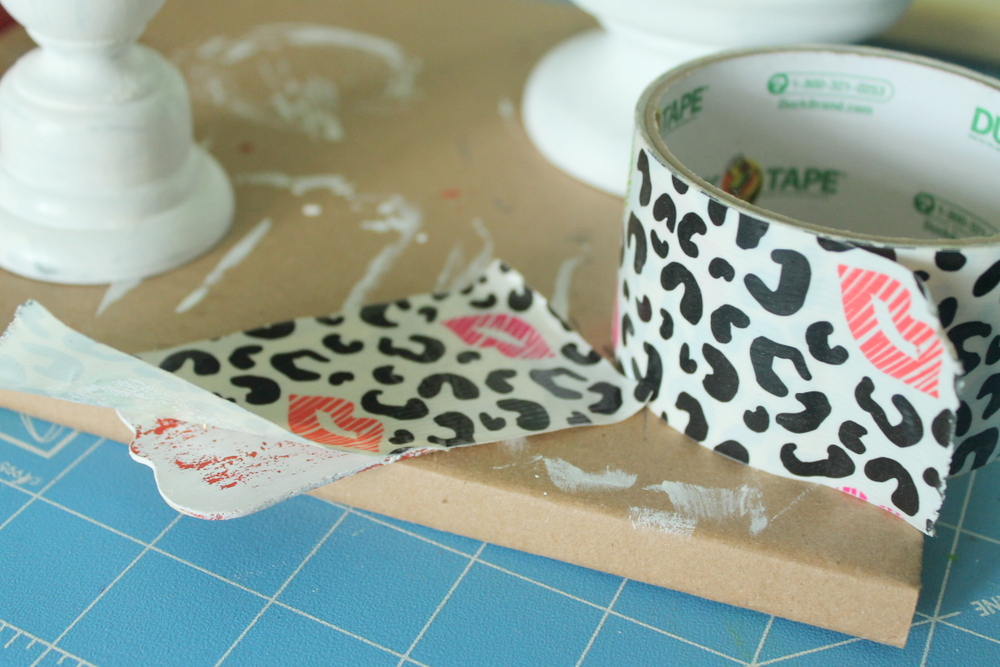 You are left with a gorgeous rustic chipped paint finish as shown with the pieces on the left in the picture below. The pieces on the right below have not had any distressing.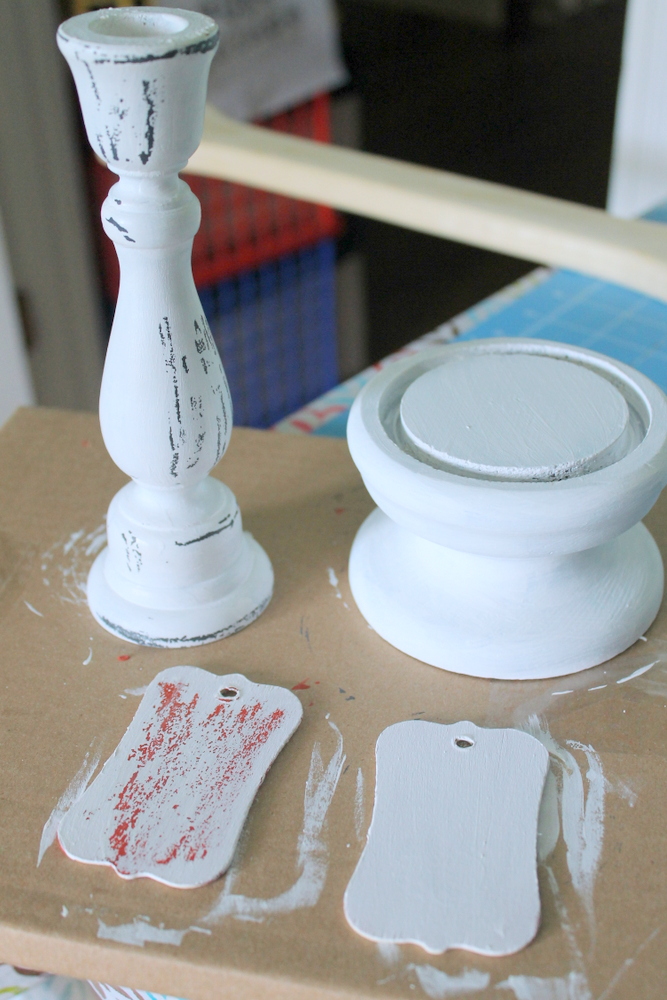 So how is this better than just sanding? Number one it is super easy to do with no elbow grease and no mess. But number two it just gives a different look to your project then distressing with sand paper. I thought I would give you some comparison shots so you could judge for yourself which method is right for your next project. The image below gives you an idea on some wood tags. NOTE: These final projects were also waxed with the Americana Décor Crème Wax in Golden Brown.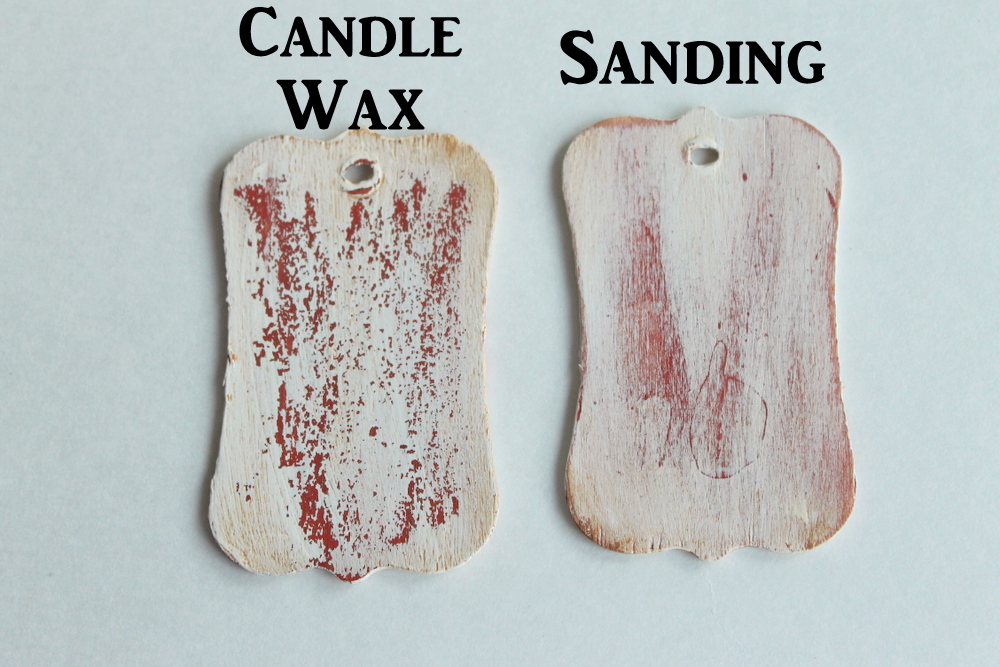 As you can see, the candle wax version makes your project look like the paint has chipped over time. This is a more rustic look then just sanding can offer on your projects. You can see the difference in the candle holders below. I thought this might give an idea of how this technique will look on a larger piece or even furniture.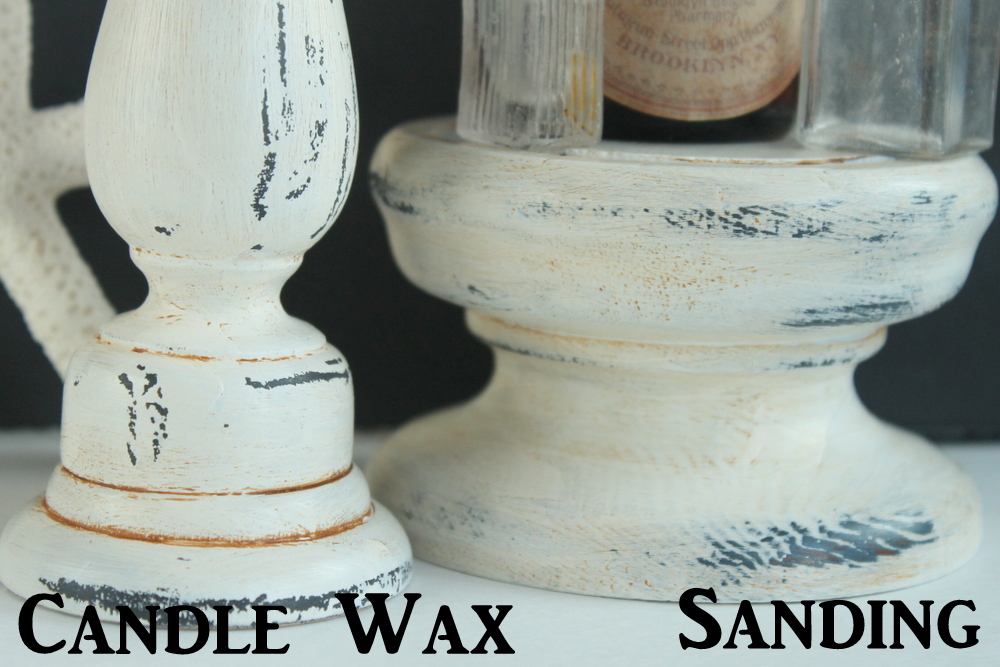 I think both techniques are valuable. Which you use will depend on the project and the final look that you desire. Keep this page bookmarked for future reference and try it out on your next rustic project. Your rustic chipped paint finish will never look better once you break out the candle wax!