Posted by DecoArt on Mar 16th 2014
Have you ever wanted an old rustic vintage sign?  I did.  But I just could NOT find what I was looking for at a reasonable price.  I of course decided to make my own.  I have a secret technique for creating faux rust on your sign that you are going to love.  Lets get started on our "rusty metal" sign.
Items Needed:
Canvas
Paint Brush
Cinnamon
Graphic Of Choice
Black Transfer Paper
Instructions:
The first step is to decide what you want to put on your sign. I choose the words "REST ROOM" and a pointing hand from The Graphics Fairy. Print your words and graphics onto copy paper. You will also need a canvas and some grey transfer paper. Yes we are painting a "metal" sign onto canvas. It will look like a rusty metal sign when we are finished…trust me!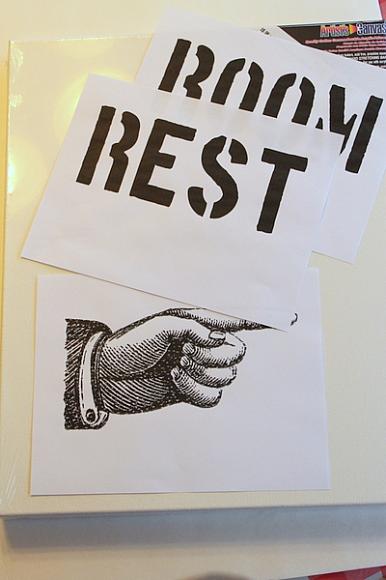 Lay your images out on your canvas until you are happy with how they look.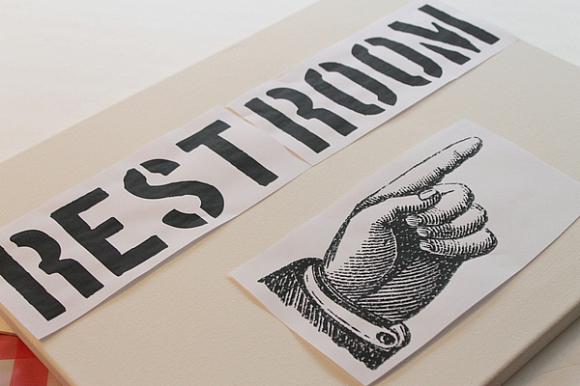 Put the grey transfer paper under your images and trace around the outside. Remove the images and you are left with guidelines to paint by.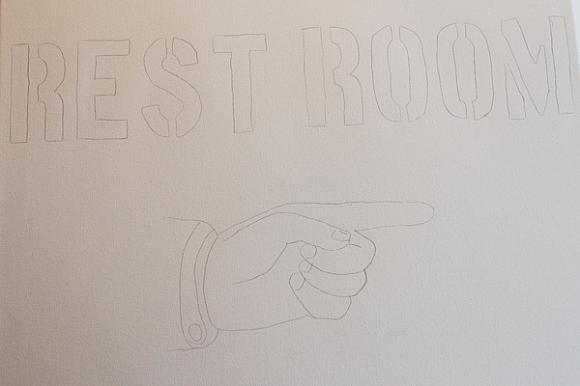 Grab your Americana Acrylic in black and paint inside all of your guidelines.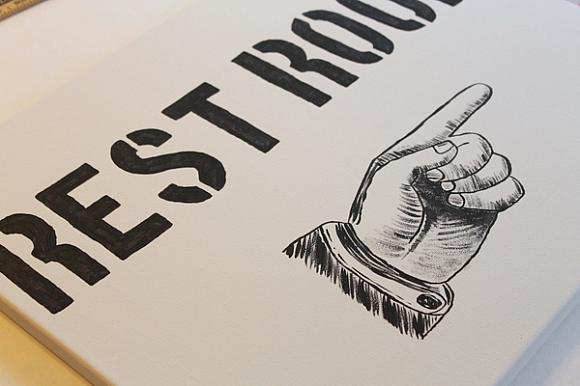 As you can see, for the hand I also shaded the inside. I just used the image from the Graphics Fairy and tried to roughly duplicate it. It is not perfect but I was happy with the results.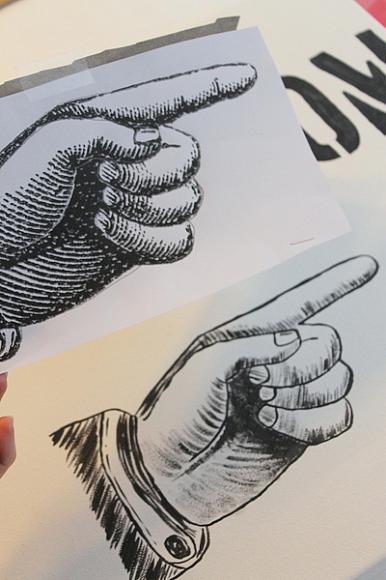 Next we are going to use the Americana Sealer/Finisher in matte and some cinnamon. Cinnamon? Yep that is our secret ingredient to making rust on our sign.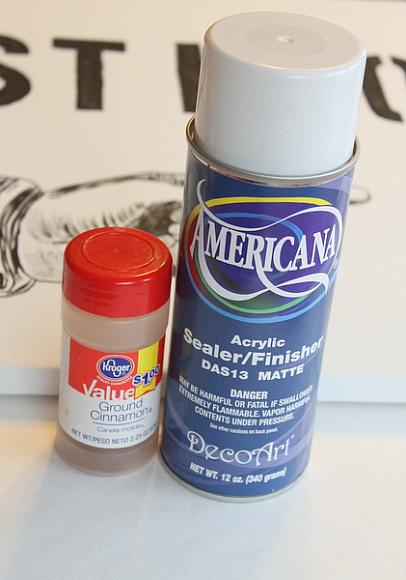 I completed my "rusting" steps outside. You may make a mess if you do this inside. Spray sections of your project with the sealer then immediately (while it is still wet) put cinnamon on your project. Wait a few seconds (or more) and remove the excess. You can play around with how long you leave the cinnamon on the project, etc for different effects.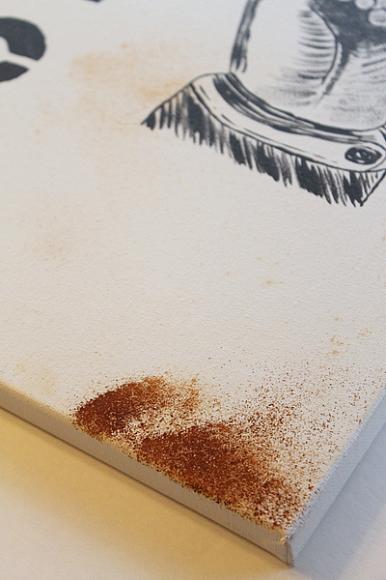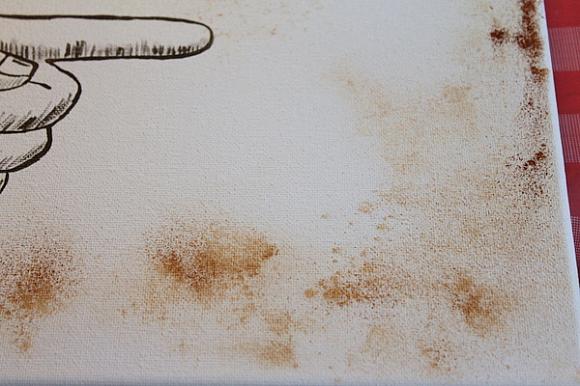 Add cinnamon until you are happy with your "rusty" results. Then spray a few coats of the sealer over the top so that everything is sealed and ready to hang.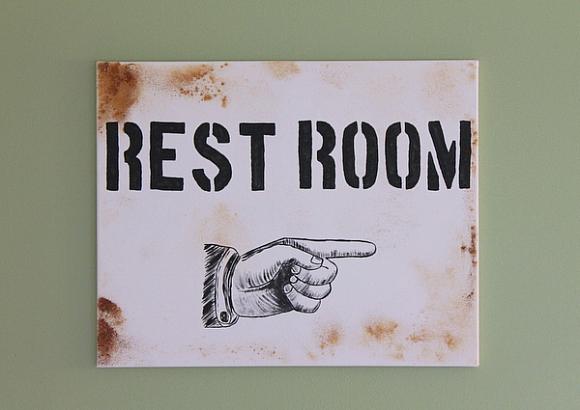 All that is left is to enjoy your brand new vintage rusty metal sign. You can really use any images to make this sign. Let you imagination run wild or recreate one you see on eBay. For a fraction of the price, you can have your own custom vintage signs.