Posted by DecoArt on Dec 18th 2015
This holiday season, I had in my mind the idea to create a handful of 
DIY gift box ornaments
 to dress up our Christmas tree. The process was fairly straightforward to bring my vision to life—a few paper mache boxes with string hangers from the crafts store, some 
DecoArt Americana Multi-Surface Satin paint
 and a few key embellishments to transform the plain cubes into miniature gift box ornaments. The tricky part, however, was achieving a crisp, opaque color on the paper boxes. Read on for my quick solution for getting the look in no time.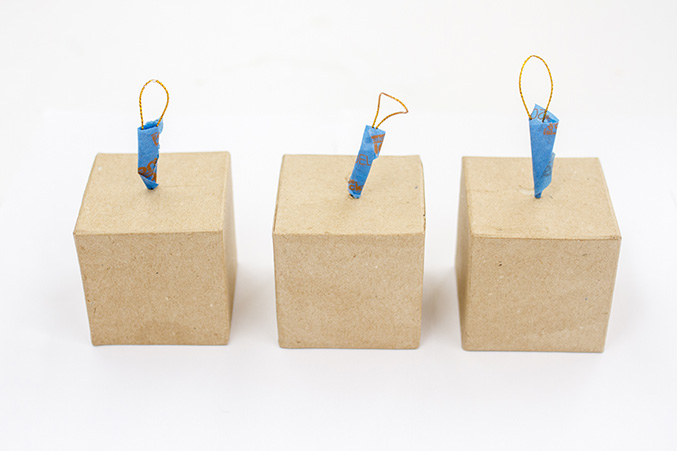 The main issue with painting paper mache surfaces is that this type of formed paper tends to soak up paint faster than any other surface. As soon as you swipe on the color, it blends deep down into the paper, meaning that you need to apply more tedious coats of paint than you'd like. 
The first way to combat this issue is to use a multi-surface paint like the Americana series from DecoArt. This ultra thick and smooth pigment self-levels after you brush it onto just about any surface—including paper mache! Using the right type of paint allows you to get that rich finished color in fewer coats and with less timely hassle.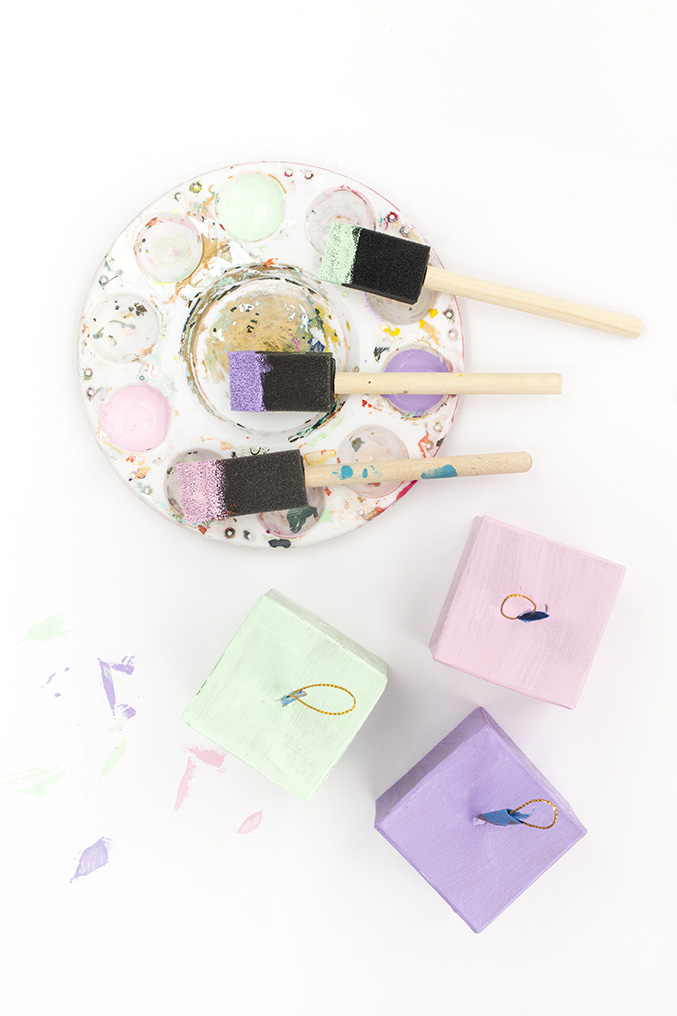 You might also run into visible paint strokes when working with paper mache. The porous, often recycled surface tends to show bumps and ridges faster than other types of finish. One easy way to mask these is to paint several thin and even coats. This prevents the paper surface from getting too soggy, which might leave you with ugly build up to paint over. Instead, paint 2-3 thin coats of paint, and run your paint brush in opposite directions each time. This allows the paint to settle into a much smoother finish in the end, and keeps the paper mache intact and strong.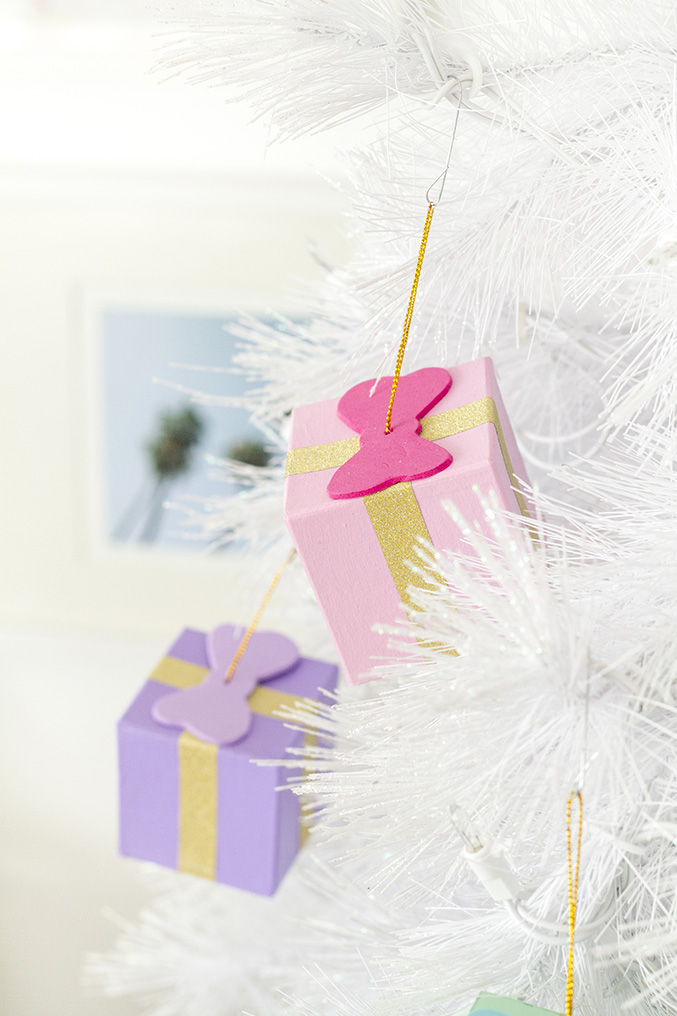 Although you have to take a few extra precautions when dealing with paper mache, this material is typically much cheaper than wooden or plastic versions of the same craft. So, just take your time and follow these easy steps to make your creative dreams come to life!