Posted by DecoArt on Apr 24th 2017
Hey there!  It's Gwen from The Bold Abode, and I'm so happy to share this amazing new Curb Appeal paint with you.  I had some very washed out, ugly brownish-purplish vinyl shutters that were in sore need of some love. Thanks to Americana Decor Curb Appeal paint, my porch has been completely transformed!
Items Needed:
Quality 2" Brush
Sponge
Soapy Water
Instructions:
Choose your color of Americana Decor Curb Appeal.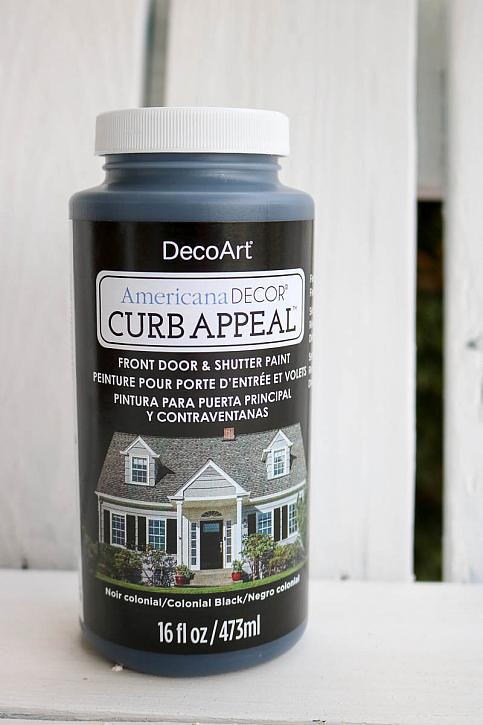 Then, give your vinyl shutters a good scrubbing with some soapy water. I just used dish-soap and it worked fine.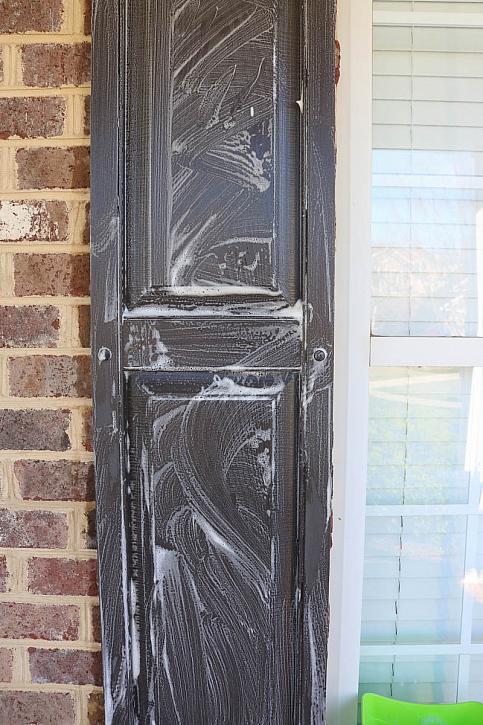 I'd scrub down two shutters and then rinse with the hose. That made pretty fast work of the cleaning process!
To paint the shutters, start in the creases and make sure you get those covered.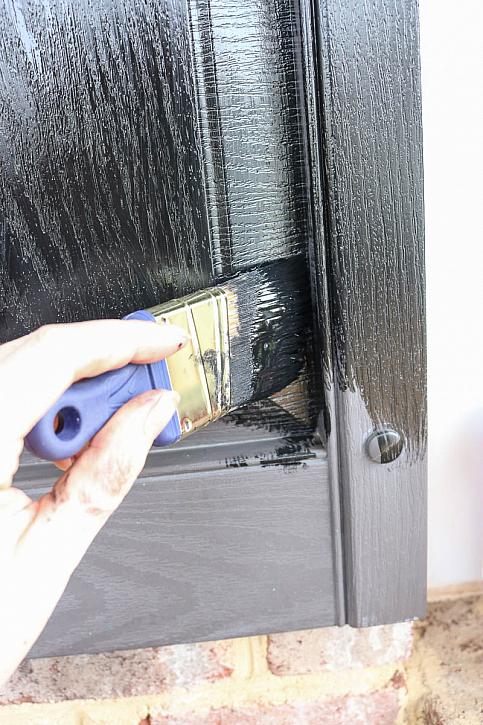 Then paint the larger flat surfaces. Be sure to go with the grain of the shutter so you get into all the little nooks and crannies.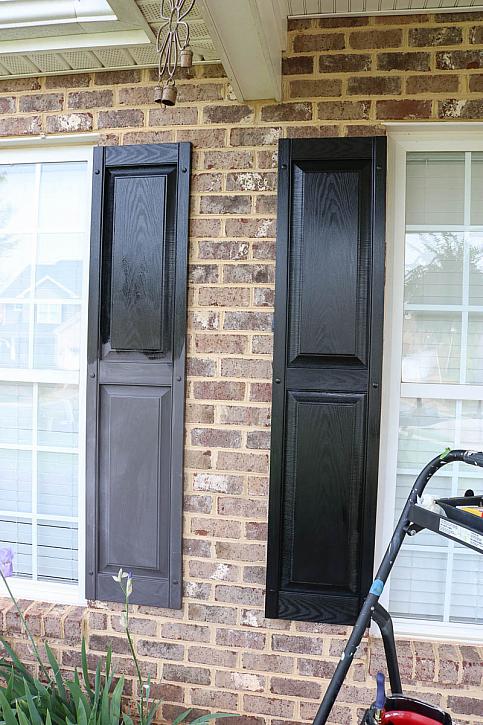 Just look at that before and after! Those brownish-purple shutters don't hold a candle to the updated black ones. I was always so annoyed with having a black roof and brown shutters! I'm so glad to have finally solved that dilemma.
The best part? This paint covers SO well. I only had to do one coat and then go back and touch up a few places that I missed. I have always, always had to do more than one coat and, because this paint covered so incredibly well, it saved so much time. I was done with all 8 shutters in under 2 hours!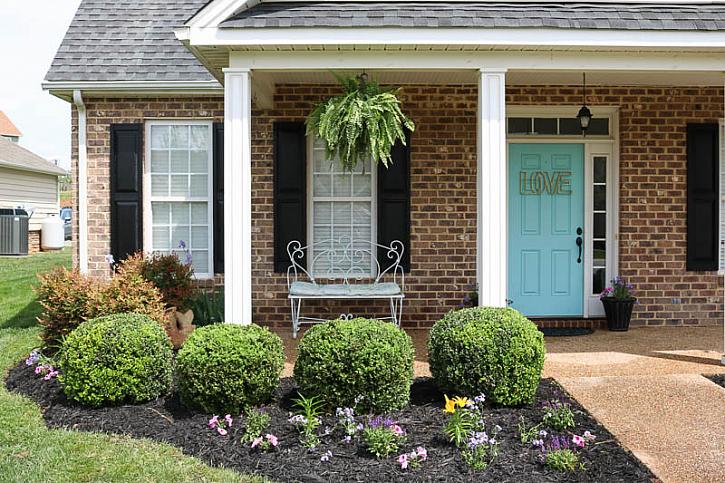 And it took less than one bottle to do all my shutters. I really thought two bottles might not be enough, so I was shocked when I had some left in the one I opened.
This one update made such a huge difference in the curb appeal of our home. We added some flowering perennials to the gardens, some hanging ferns on the porch, and trimmed up the unruly boxwoods to finish it out.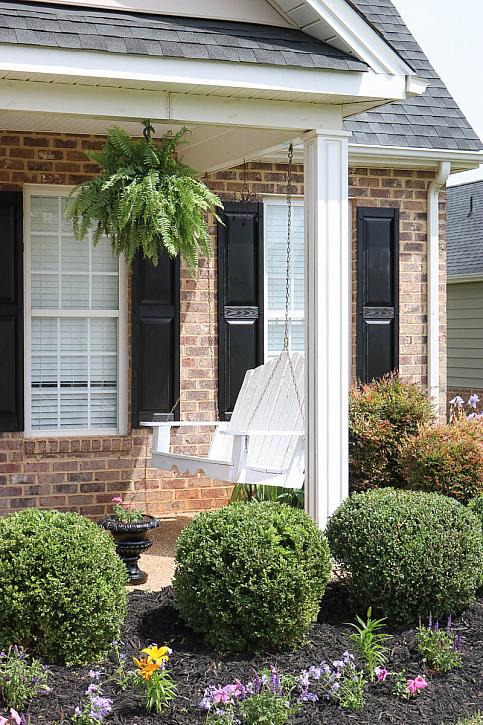 I couldn't be happier with this new Curb Appeal paint and will definitely be using more of it as we continue to work on our home.
It's made a huge difference!