Posted by DecoArt on Jun 26th 2018
There are days that you completely embarrass yourself, especially when posting before pictures of a project. Well, this is one of those days for me! Our house is 11 years old and so is the railing and steps that lead out onto the patio. They were never sealed nor painted. They have looked so worn down and old for years now. I'm sad to say that I completely neglected them even though they bugged me so much! So, after years of waiting, I finally decided to do something about it. It's amazing what paint can do! 
Items Needed:
Sanding Block
Painters Tape
Paintbrushes
Instructions:
Here's a before: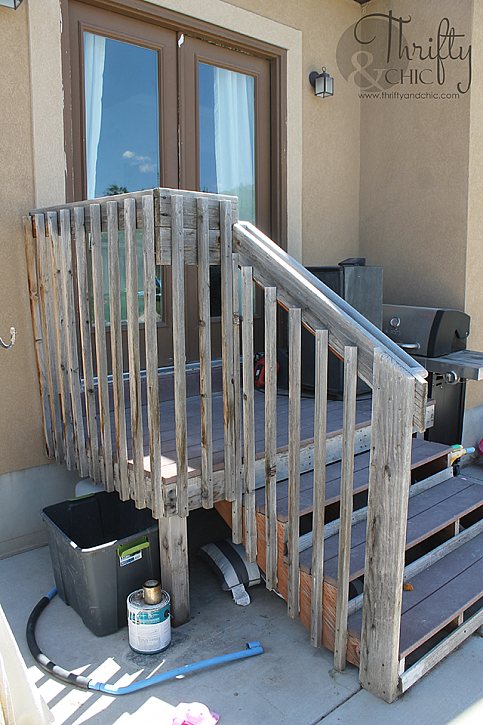 Even though they look like they wouldn't support much and be torn down, they actually are still quite sturdy! They just look like a mess :)
Step 1: I sanded all the wood with my sanding block. It was amazing to see all the dirt and grime come off! Since I noticed how dirty everything was, I then took my hose and scrubbed everything down to clean it up a bit.
Step 2: Once everything was dried, I taped around all the stairs. As much as I would love to refinish these, my husband won't let me. So, they will stay faded and worn looking until it bugs him enough to let me.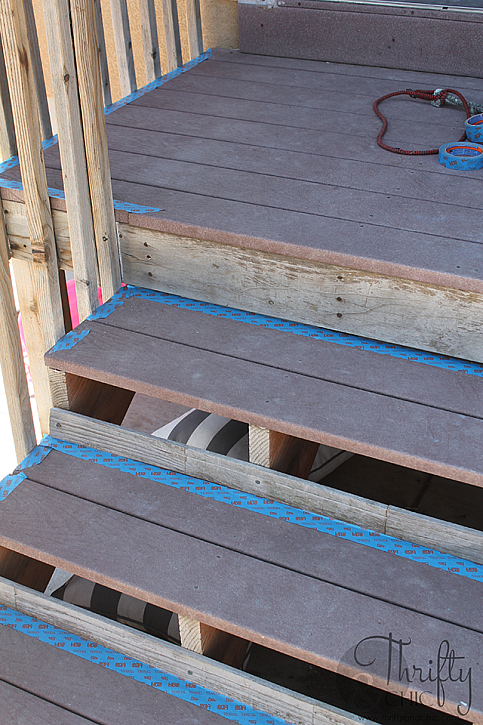 Step 3: Using a trim brush, I painted the risers and the top rail with Curb Appeal in Farmhouse White.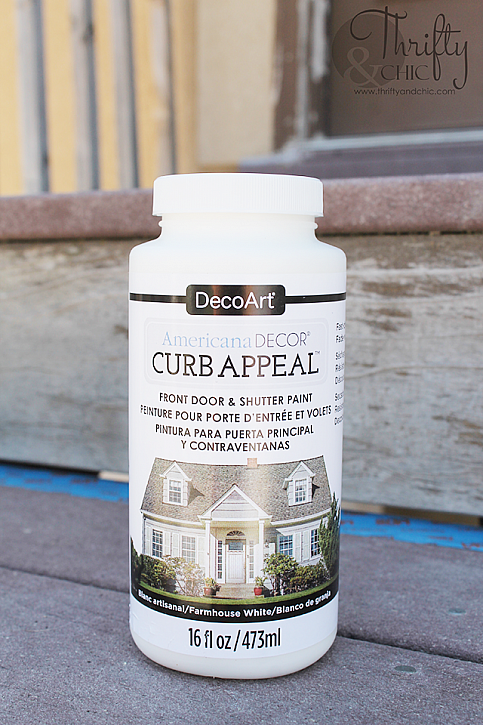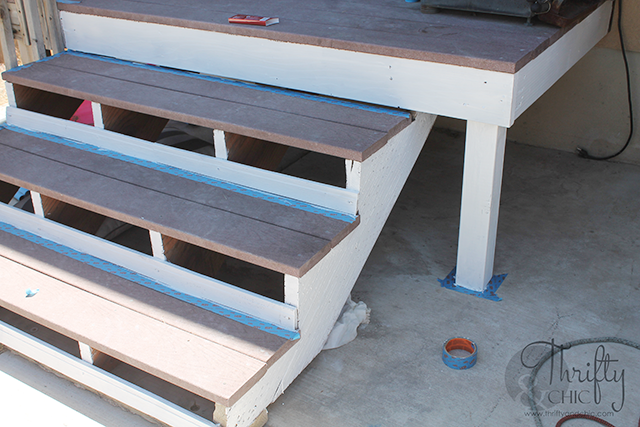 I decided not to use any tape on my top rail and bottom rail (riser) where the balusters attached to them. I decided to save time and effort since these were going to be painted a dark brown with Outdoor Living in Tree House anyway.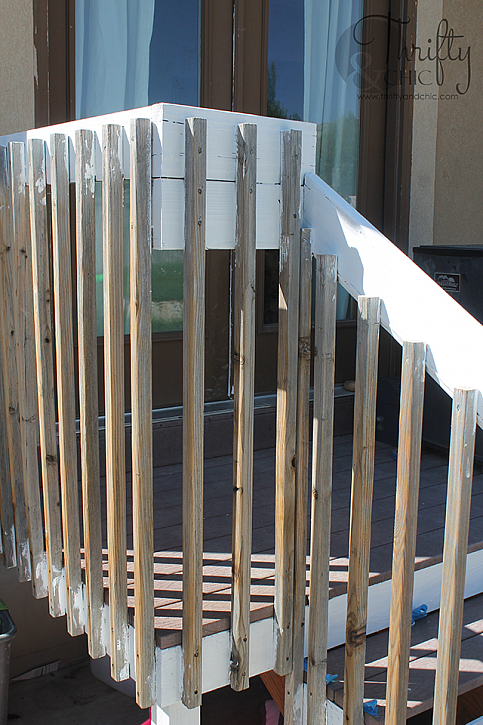 Step 4: Using Outdoor Living in Tree House, I painted the balusters and the handrail.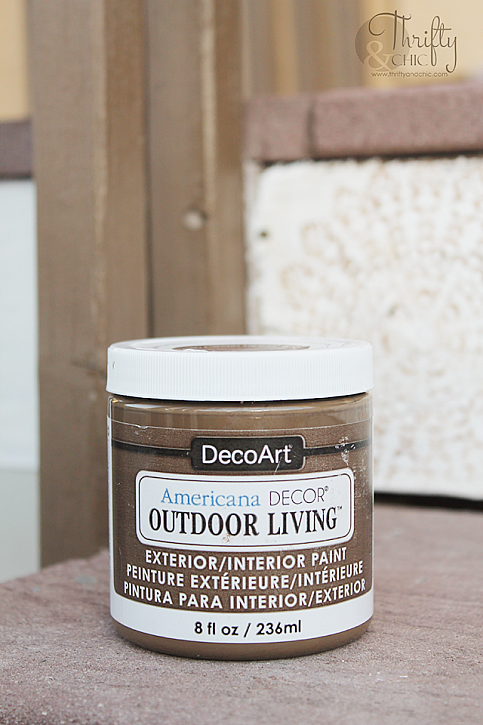 Once again, I opted to not use any tape on these. I just cut in with the trim brush to give a good line. If I did get any of the brown onto the white, it was easy to clean off if done quickly.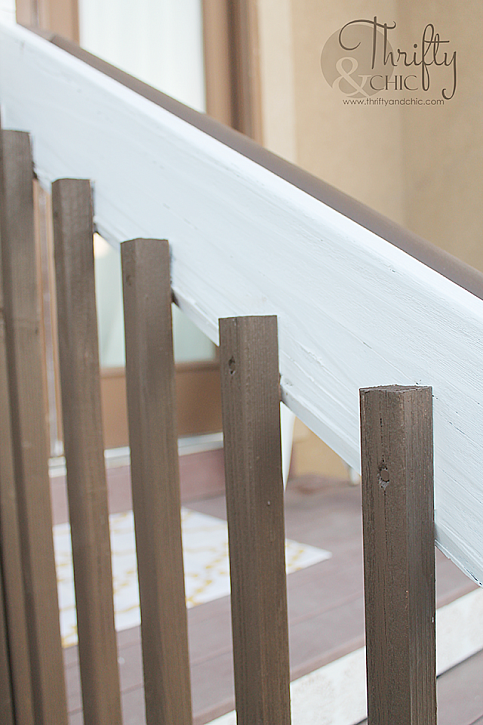 Here's a picture of the handrail. I took this piece off to paint it. While it was off, I spray painted the hardware since they were completely rusty looking.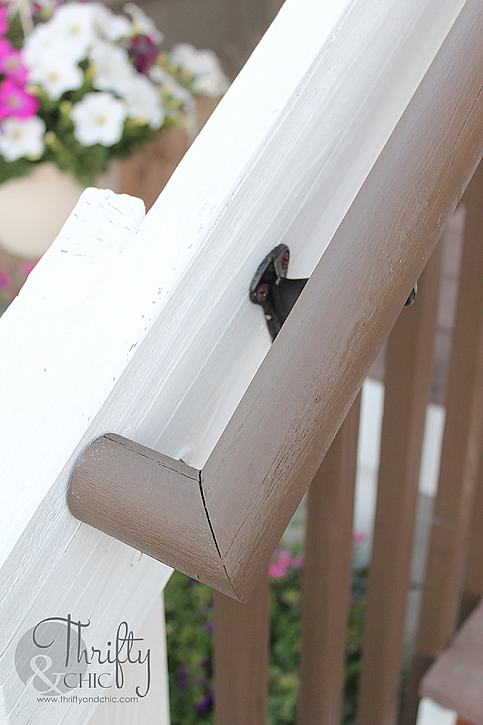 Step 5: Once the Farmhouse White on the risers was dried, I decided to add a little stencil to the top riser with the doily stencil from Americana.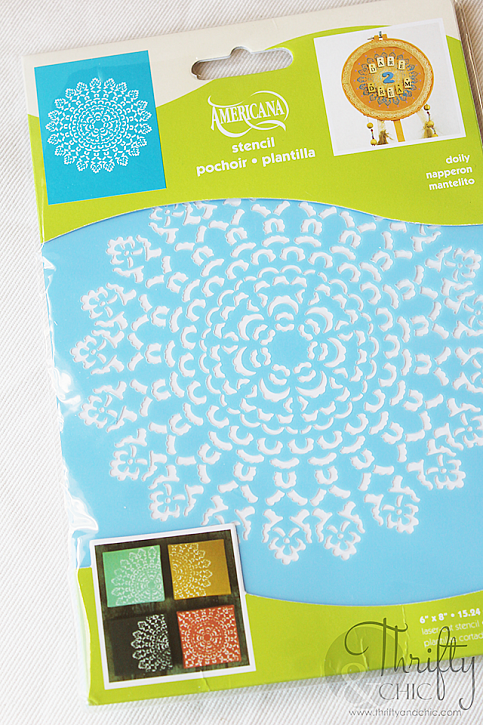 I used Outdoor Living Pergola for this.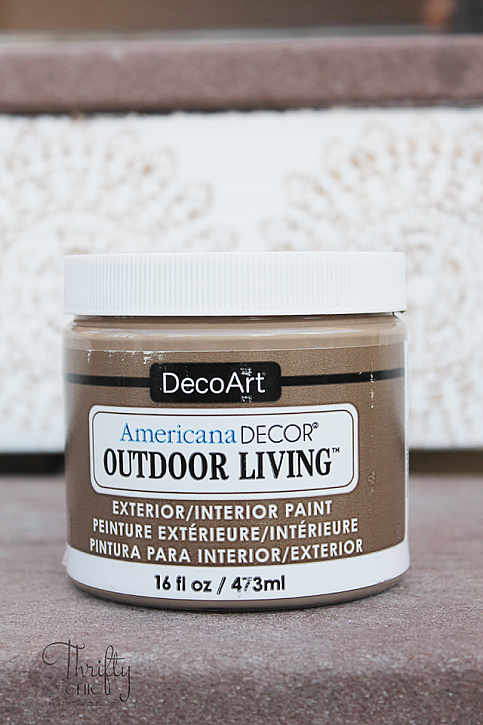 After a couple of attempts, I realized the dry brush technique with a stencil brush was the way to go. It gave me the look I was going for. I dabbed the brush into the paint, and then blotted off the excess paint onto a paper plate. This helped not get the paint under the stencil.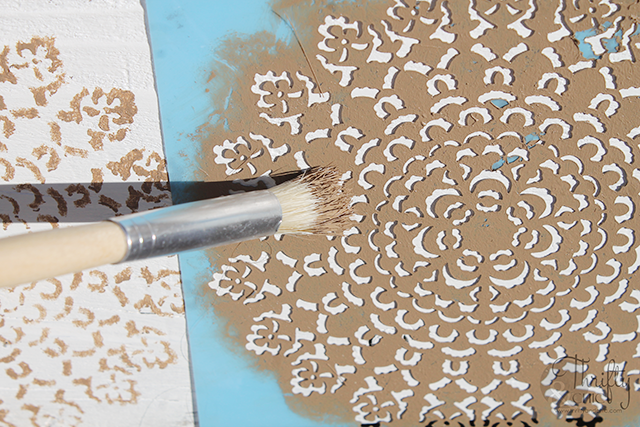 I decided to only do the top riser since this was the only full riser on the stairs.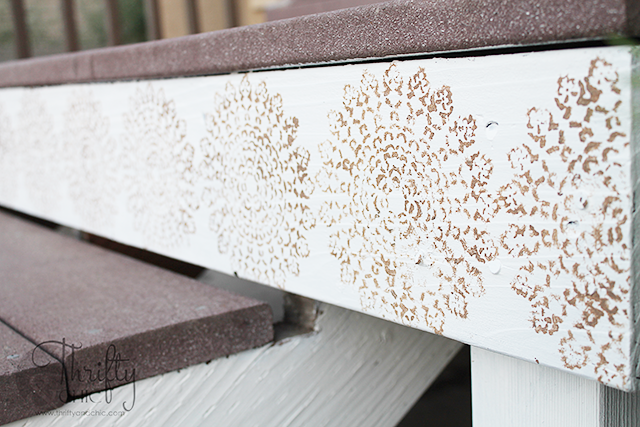 Here's the finished look!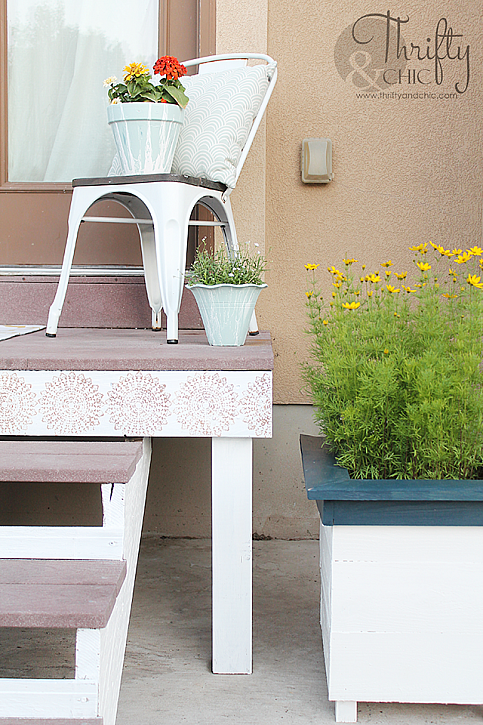 I was going to ask my husband if I could paint the door but didn't since I know how he is with things. Then he mentioned after all was said and done, "why didn't you paint the door?" Ha! I wish I had now! I really didn't think he would be okay with it. Now I guess I have another project to do. :)
As a bonus for this space, I also made this planter. The white is Curb Appeal in Farmhouse White and the turquoise is a mixture of Outdoor Living colors Fountain and Iron Gate. I will be posting the tutorial on this planter on my blog this week!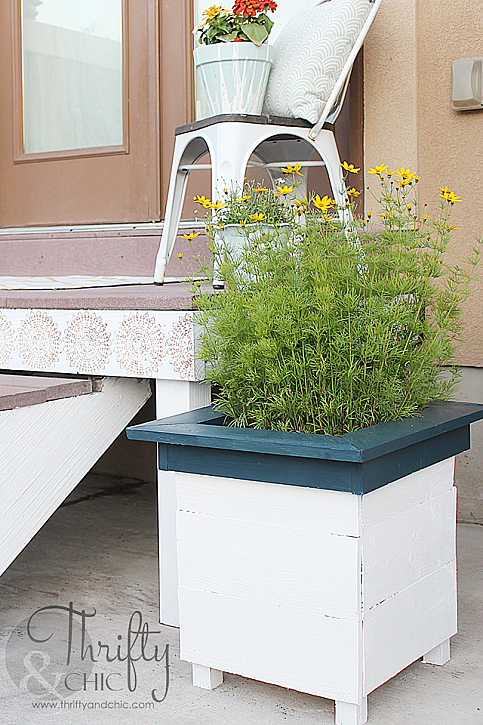 These other terracotta pots are from paint pouring with DecoArt's products (tutorial here). I'm a little obsessed with potted flowers, and these are my favorite containers yet!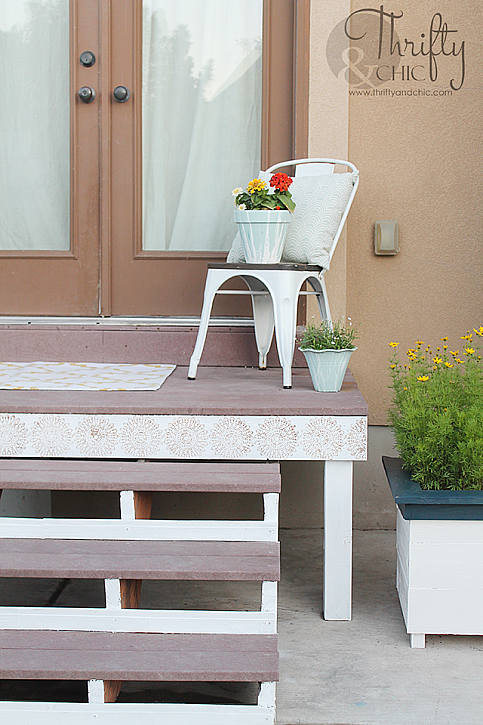 I feel like doing projects like this truly makes you happier. Spending time out on my patio is so much better now that this area is cleaned up and freshly painted :)