Posted by DecoArt on Mar 22nd 2017
I am happy to bring another DecoArt Media Design Project your way and I included a time lapse video of the creative process.  

Today's project features DecoArt Media, Adornit Wood Surface, Stampendous, and Dare 2b Artzy Stamps.
Items Needed:
Adornit Wood Surface
StazOn Ink
Assorted Stamps
Stabilo Aquarellable Pencil
Instructions:
I hope you enjoy the time lapse video HERE.
Prime wood surface with DecoArt Media Gesso (White).
Use a palette knife and brush to add DecoArt Media Crackle Paint (thicker on the edges).
Blend Tinting Base and Primary Magenta and Quin Magenta for the background.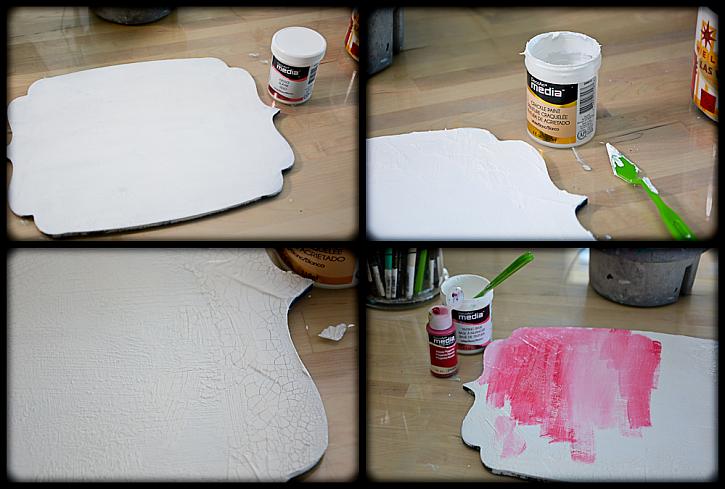 Dry Brush and Distress Edges with Prussian Blue Hue.
Add Circles with GelliArts Round Gelli Palate with Tinting Base.
Color in circles to create flowers in background with Pyrrole Red and Dioxazine Purple.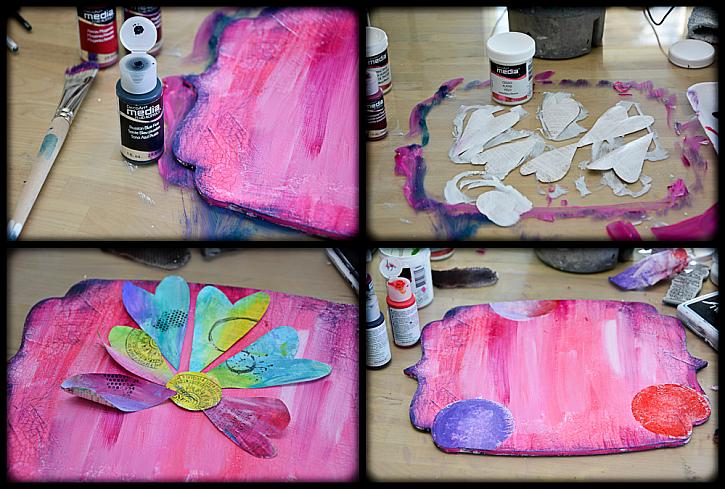 Using Titanium White or Tinting Base to paint the heart petals.
Use combination of Primary Magenta, Hansa Yellow Light and Cobalt Teal Hue to color in the heart petals.
Stamp various designs with archival ink and Andy Skinner Stampendous Stamps and Totally Tracy Stamps.
Adhere petals to make flower with Decoart Matte Medium.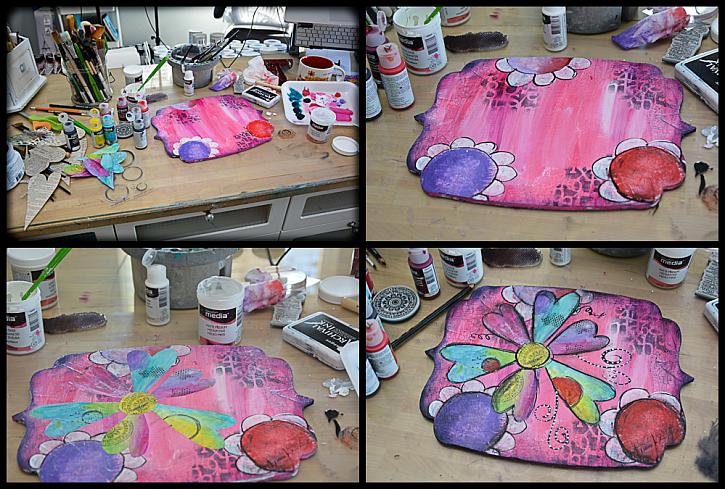 Use a Liner Brush and Carbon Black to add doodles, outlines and dots. Use Stabilo Pencil to add shadows and highlights.
Type out message, cut and adhere with DecoArt Matte Medium.
Seal/varnish your finished project with DecoArt Media Ultra Matte Varnish to complete your piece.
Love all the fun dimension of the flowers, subtle texture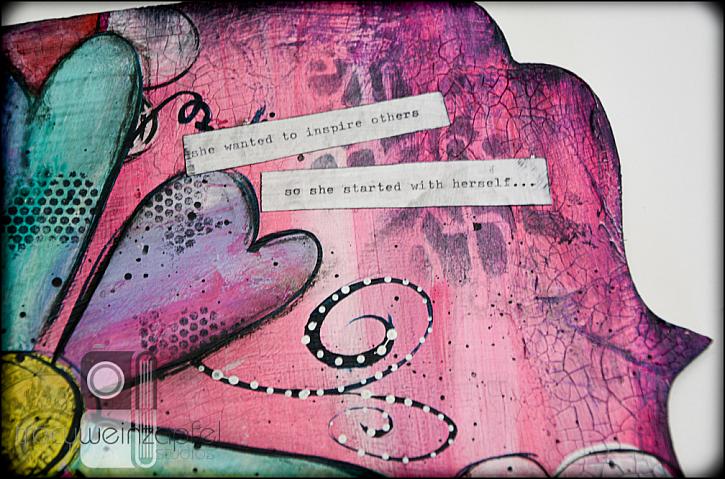 Do something creative everyday!